3 Reasons Why Your Dental Practice Collects More With Billing Training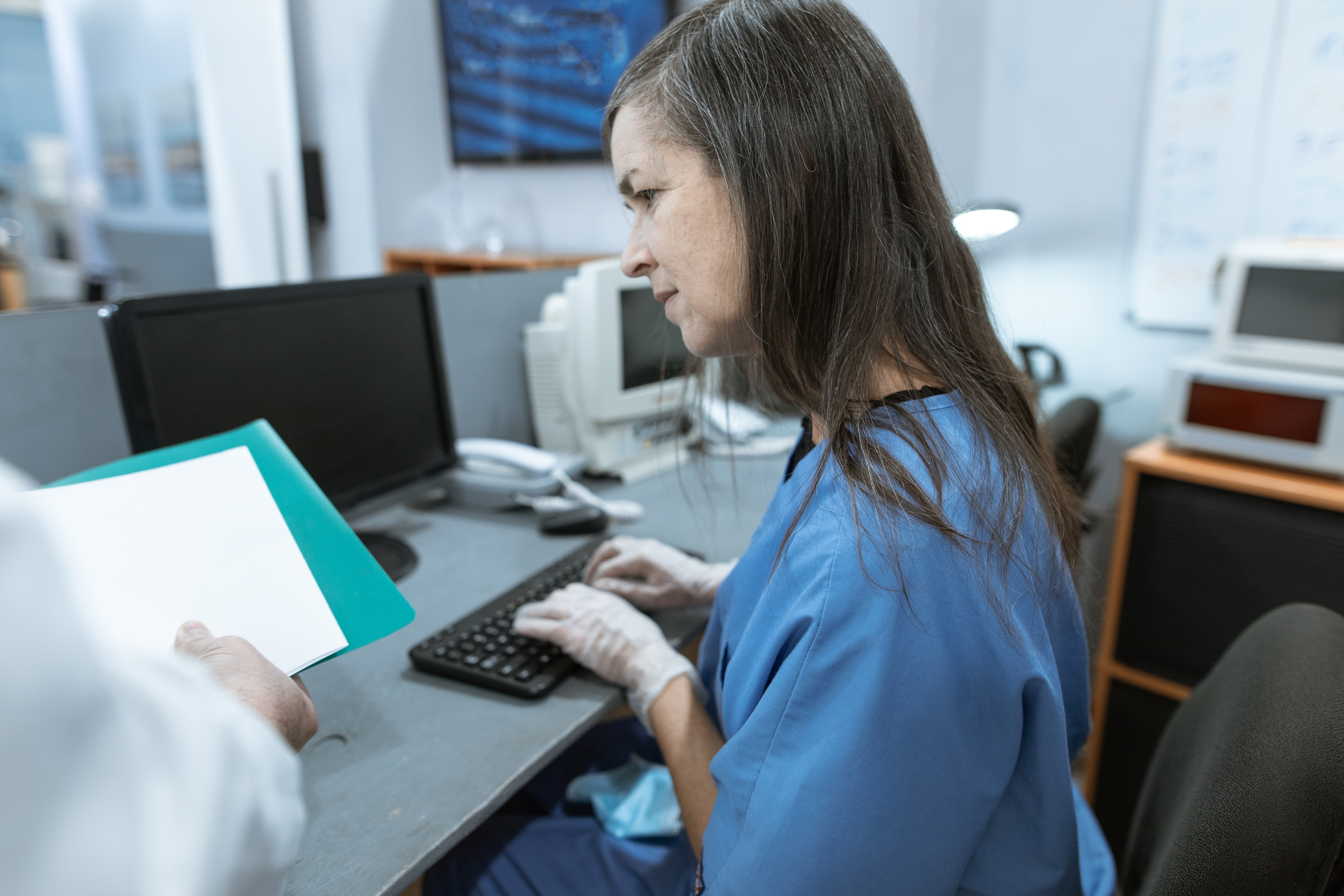 Low collection rate; payments taking too long; appealing denied claims that should have been reimbursed -- Too many dental practices struggle with getting payment from insurance companies. If you're struggling too, you obviously aren't alone. What do you need to get cash flowing easily from insurance into your practice?
Success with insurance claims shouldn't be so hard. But knowing what benefits, treatment codes, and documents apply is a guessing game for too many dental teams. That's because one thing is missing: The right training to master the dental insurance billing process.
What I have seen over the years is people just don't get the training they need to successfully run and implement a productive dental insurance billing process. Sure, some money comes in, but thousands are left on the table, and it hurts the practice and your patients. You can change this.
How did you learn dental insurance billing?
Do you remember your first day in the dental office? Did your trainer just say, "Alright here's how you do it. Now get to work." How could you even know if the trainer's process would work for you?
Low cash flow from insurance is just one sign that a dental office team is struggling with too little training or no training at all. Many office managers and insurance coordinators are "thrown to the wolves" so to speak, when starting their career in a dental office.
Up-to-date, ongoing dental billing education isn't just necessary, but imperative for a dental practice to thrive. These are the 3 top reasons why dental teams need the right career training to unlock the cash flow stuck in the insurance process.
Accurate knowledge can transform your insurance claims process from an overhead cost into an income generator for your dental practice.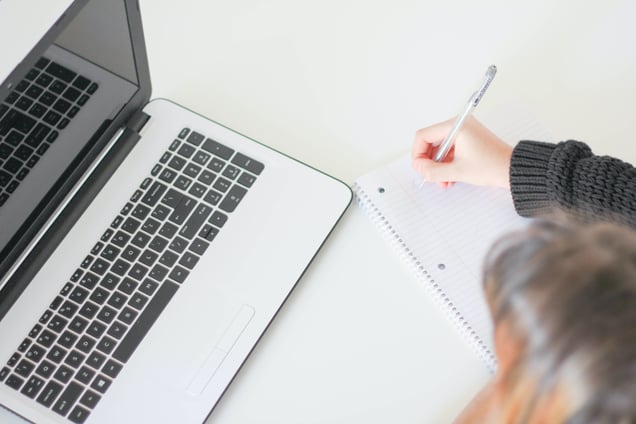 1. Most training is based on legacy office practices, not the current reality of the insurance process
Oh my, I can't count the number of times an office manager has said, "well, that's just the way I was trained…"
We are indeed creatures of habit. Old habits die hard - even ones that serve you poorly. If your current dental insurance claims process simply repeats the process that came before you, it's likely out of date.
Check a few numbers. Are your aging reports climbing? If the claims over 30 days old are more than 10% of your total outstanding claims, something's not working.
If your current process looks a lot like the one from the previous biller, you've basically created a domino effect of unproductive billing.
There's actually a right way to get the most from insurance with less effort. Your team needs to be aware that there is a start and finish line to the dental billing process and each step needs to be performed accurately, in the right order, and at the right time.
Here is the basic dental billing process below:
Appointment is made and patient info is entered
Insurance verification is performed
Patient is seen for the appointment
Claim is created and sent
Claim is processed by insurance
Claim is posted in dental software
If your dental team doesn't know what insurance-related tasks to perform at each of these steps, your office will undoubtedly lose out on cash. Most of the time, dental teams have not had anyone provide training to help them follow set, legal guidelines for dental practices. That's how legacy training without current guidance ends up creating a backlog of claims issues at your office.
Training helps your team create less work and get ahead of problems that plague offices across the United States. We see them in processing hundreds of thousands of claims every year.
2. Everyone must understand the legalities of dental billing
Keep it legal people!
From dental principles such as coordination of benefits (COB) to dual insurance and posting payments, there are legal, and illegal ways to obtain payments for your work.
Unfortunately, "I didn't know" about compliance is not going to hold up in a legal review. It's everyone's job to know how to do things legally. You want to protect your license and your reputation. You want to get this right.
Training empowers your team to spot and avoid risky and non-compliant practices that are often overlooked like:
Using the wrong CDT code for the procedure performed
Giving discounts to some patients and not others
Only accepting what insurance pays and writing off the rest
Taking incorrect write-offs
Guessing to provide details needed for claims submission
These are prime examples of bad tactics that can get your entire team in trouble and expose your office to a costly audit.
3. Patients and colleagues trust you when you know the coding and insurance updates that affect them
Insurance coverage guidelines change ALL THE TIME!! It's terribly annoying, but it is what it is... Your team needs to adjust to these changes.
Also, the ADA updates codes every year. Sometimes codes are added or deleted. Sometimes code nomenclature is changed to further specify the correct use of the code. Regardless, your team needs to be up to date with these changes to avoid claims from being processed incorrectly or denied outright.
Example 1: The company that required x-ray attachments: Remember when United Concordia decided to request periapical x-rays (PAs) as attachments to a claim to get a PA paid? Yes, if you were there, you remember this. You literally had to send in an image of the x-ray to get the same x-ray paid. Crazy! This was insurer specific, but it was still a requirement.
Example 2: The insurer who wouldn't pay for 4 quadrants of SRP treated on the same day: How about when Delta Dental and some other insurance companies decided not to pay for all four quads of scaling and root planing (SRPs) if they were done on the same day. If you didn't know this, and did all four quads, insurance would only pay for two of the quads and deny the other two.
Did you ever have to ask patients to pay for something that should have been covered by their insurance? You know that's never fun!
These examples are great reminders of the frustrations you avoid when your team's knowledge is up-to-date.
When a team is on top of insurance billing:
Your insurance collection rate goes up
You streamline admin work for your dental team
You drastically reduce difficult phone calls with patients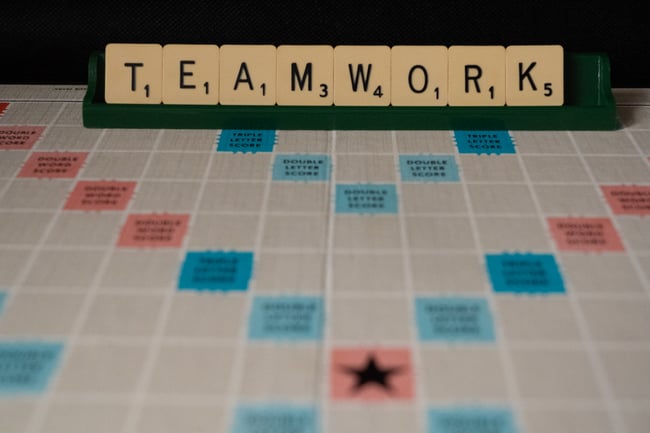 A streamlined dental billing process will help you thrive
A great dental insurance billing process brings the cash flow that makes a healthy practice.
When your team understands how to collect from insurance what's been produced, and do it accurately, you create a workplace that shines financially and professionally.
Qualified training insures you:
Leave outdated, unproductive billing habits behind
Understand the legal aspects of your work
Comply with ever-changing insurance and coding guidelines
Training means you collect the most insurance income with the least work.
In a phrase, dental insurance billing training is essential because: "You don't know what you don't know."
Make sure your team is up to speed with accurate coding and billing. Get guidance in the form of qualified training and ensure your team is doing things the right way. You can even earn Continuing Education (CE) credits from approved organizations like Dental Claims Academy. Get your team trained up properly.
Related Posts
Dental billing resources