Part 6: Am I a good fit for outsourced dental billing?
There are plenty of dental offices that need outsourced dental billing, and some that might not be a good fit for this service. It's not a one-size-fits-all solution, and there are a few challenges that come with outsourcing that your office might not be prepared to handle.
So, how do you figure this out?
Watch for these signs — they'll help you decide.
Signs you need outsourced dental billing
These signs will help you know if outsourcing your insurance billing will elevate your current billing process.
1. You're starting a dental practice from the ground up
You might be thinking, "If I'm just getting started with a newly purchased dental practice, shouldn't I get everything else in order before I start outsourcing my billing?"
Of course, there are logistical things you need to get in order. You need staff, equipment, a tax ID number, and a bank account. However, an efficient billing process should also be one of the first things you figure out. After all, for many independent dentists, insurance revenue is the primary revenue source.
It's never too early to find experts to help you establish a streamlined billing system.
We see practices come to us with messy aging reports and low collections as top problems to solve. Lucky for you, if you're starting from scratch, you have a clean slate. You could approach a dental billing company before you have thousands in outstanding claims to collect.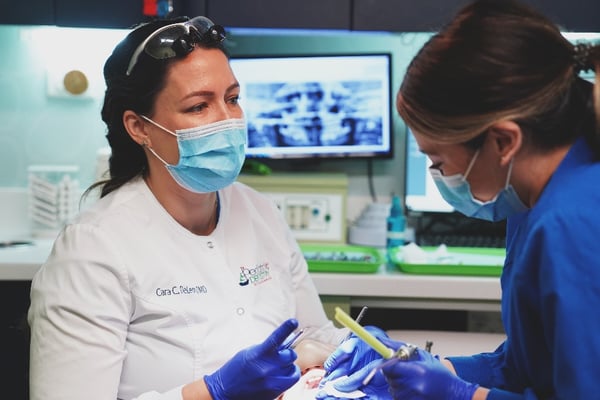 2. Your dental insurance collection rate is below 98% and aging report is high
If your reports show either of these red flags, you have a great opportunity to improve the numbers through outsourcing.
A low collection rate = less than 98% of insurance claims are paid
A high aging report = unpaid claims over 30 days makes up over 10% of your aging report
If you keep seeing denied insurance claims and don't always have time to work through the aging report, these signs mean your billing process is actually costing you earned income and you need to do something about it.
3. Your write-offs are high
The longer insurance claims aren't paid, the more likely they'll never be paid. This forces your practice to write off what you can't collect, and your revenue takes a hit.
If you're beginning to notice more and more write-offs in your dental software, it's time to consider a change. Why aren't you able to collect money from claims? The truth is probably that claims have been denied, and appealing denied claims takes time and expertise that you don't currently have.
You have fewer write-offs when your appeals process is thorough. Appealing denied insurance claims means calling the insurance company, figuring out why a denial happened, and deciding how to fix it. This is something outsourced dental billing companies are experts in.
Remote billers know the appeals game like the back of their hand, and they know the tricks and strategies to have claims reimbursed by insurance companies.
They also have the time to get this work done so that you don't have to keep writing off what you're owed.
4. You're having issues with your dental staff
If someone is struggling to keep up with insurance billing because they have other responsibilities in the office, that is an opportune time to explore outsourcing. Dental insurance billing is a difficult job, and if you can't put your full attention on it, you'll make mistakes.
When you send the mundane, frustrating work of insurance billing to remote experts, you free your desk staff to focus on patient check-in, scheduling, answering phones, verifying insurance, patient billing, and even growing your practice.
From an outside perspective, a dental billing company can see things your dental team might not notice or tell you.
These things could range from how they handle patient billing to if a staff member is exhibiting some sketchy behavior. Unfortunately, dental billing is a target for embezzlement because small amounts of money are relatively easy to take without being noticed.
If your staff isn't handling certain parts of the billing process well, the remote billers will be able to notice even though they aren't in the office. It will show up through claim mistakes and denials that your billers will work to appeal.
5. You are seeing patients drop off
If you're seeing an increase in the number of patients leaving your practice, you not only need to take a look at your current administrative team but also look into outsourcing.
A billing company ideally handles insurance billing so you have accurate numbers to handle patient billing.
Dental ClaimSupport specifically, does not handle patient billing. How your patient billing is handled directly affects how your insurance billing is handled. If incorrect information is collected from patients, and inaccurate claims are sent, they're going to be denied.
You might mistakenly send your patient an extra bill in the mail. This makes for an unhappy patient.
If you're seeing patient collections decrease, it might be because patient billing and insurance verification aren't being handled efficiently. A dental billing company can guide you to handle insurance verification in-house. Keeping verification in-house leads to fewer claim denials, happier patients, and more money for your practice.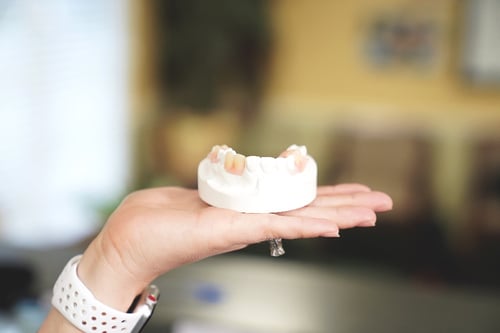 Signs you are not a good fit for outsourced dental billing
Working with a dental billing company requires your team to be open to change, to prioritize communication, and to welcome the opportunity to improve revenue and lower costs with remote helpers.
As the dentist, you might be thinking, "These are amazing benefits — I'm a great fit." Well, your team might not agree.
Here are the 5 signs you are not a good fit for a dental billing company.
1. Your systems are not up to date
Your systems need to be up to date to work with a dental billing company. This means you use current dental software, and your actual computer software is updated regularly. A dental billing service works within your dental software remotely.
If your dental software is not up-to-date and or is logging your dental biller out every five minutes, your biller can't do their job which means you're not collecting money from insurance companies.
Dental offices that have been around for a while may continue to operate with outdated software. We've seen this more often than you'd believe! We know it's painful to update systems, but updated software can help your practice work more efficiently.
Newer dental practice programs have work-saving features and automation that can make your life easier and your job more efficient.
Not to mention, as software programs age you may be missing security updates needed for HIPAA compliance.
Even if you don't sign on with a billing company, it's important to use current dental practice software for your own security.
2. Your team is unwilling to work with a remote dental billing company
It may seem silly to mention this. Theoretically, the dentist or business owner is in charge of the outsourcing decision and the admin team should get on board.
However, we've seen time and time again that some office managers and admin team members refuse to accept that using a dental billing service empowers everyone's success.
It's a common misconception that a dental billing company is going to take control of the billing at the dental practice. This is when team members become territorial and skeptical.
It's not true though — outsourced dental billers handle the insurance side of billing so that your team can focus on patient billing, scheduling, and everything else that makes your office successful (which is a lot!).
However, if your team is dragging their feet to get on board with the dental billing company, they're going to make it impossible for billers to do their job successfully.
It's a group effort, and the billers need to work alongside your team members to get your claims paid.
3. Communication is not a priority to your dental team
Working with an outsourced billing company does, in fact, require frequent communication. Not every single day necessarily, but if a biller has a question on a claim and is trying to get it paid for your office, someone needs to be available to answer those questions.
Your dental office is still going to be responsible for insurance verification and patient billing. Without those activities, low revenue will still plague your dental practice!
Regularly communicating with one another about expectations, denied claims, or questions about the patient's information is crucial for you and the company to do your jobs well. Your revenue depends on it.
We recommend you set a precedent for effective communication from the start.
Going through orientation and getting the dental billing service computer up and running will lay the foundation for a successful relationship.
4. You're looking for a quick fix
If you only need outsourced billing services for a short amount of time, you're going to need a plan to handle the claims workload just as efficiently as your outsourced team. Otherwise, starting the relationship with the dental billing company is going to be a pointless exercise for you.
Insurance billing requires expertise, time, and attention to detail. It isn't a role that can be temporarily filled, then passed on (to someone with less experience) once numbers begin to climb.
Once the outsourced dental billing service stops, your revenue will too — unless you have someone with the equivalent experience and skill who can handle the insurance billing workload.
If you don't do this, your collections numbers will go back right to where they were before you outsourced.
If you do just need some help with your insurance billing temporarily until you find someone in-house, let your billing company know. They deserve to know your expectations going into this working relationship and you should know their expectations as well.
5. The decision-maker (or business owner) does not want to be involved in feedback from the remote billing expert
There are two types of dentists we see as an outsourced dental billing service:
The dentist who is all-in, who wants to know what's happening with the billing process and get regular updates, and …
The hands-off dentist who wants to stay out of the relationship between the office and the dental billing company as much as possible
Obviously, the dentist or business owner is not going to get down in the weeds of the billing process. That's why an administrative team exists, so the dentist can focus on patient care.
For a relationship with a dental billing company to work, the decision-maker needs to be involved and aware of how the billing system is doing.
You need to know if your collection rate is worth the cost you're paying — whether you're paying an employee or an outsourced service.