5 ways to successfully collect payment from dental patients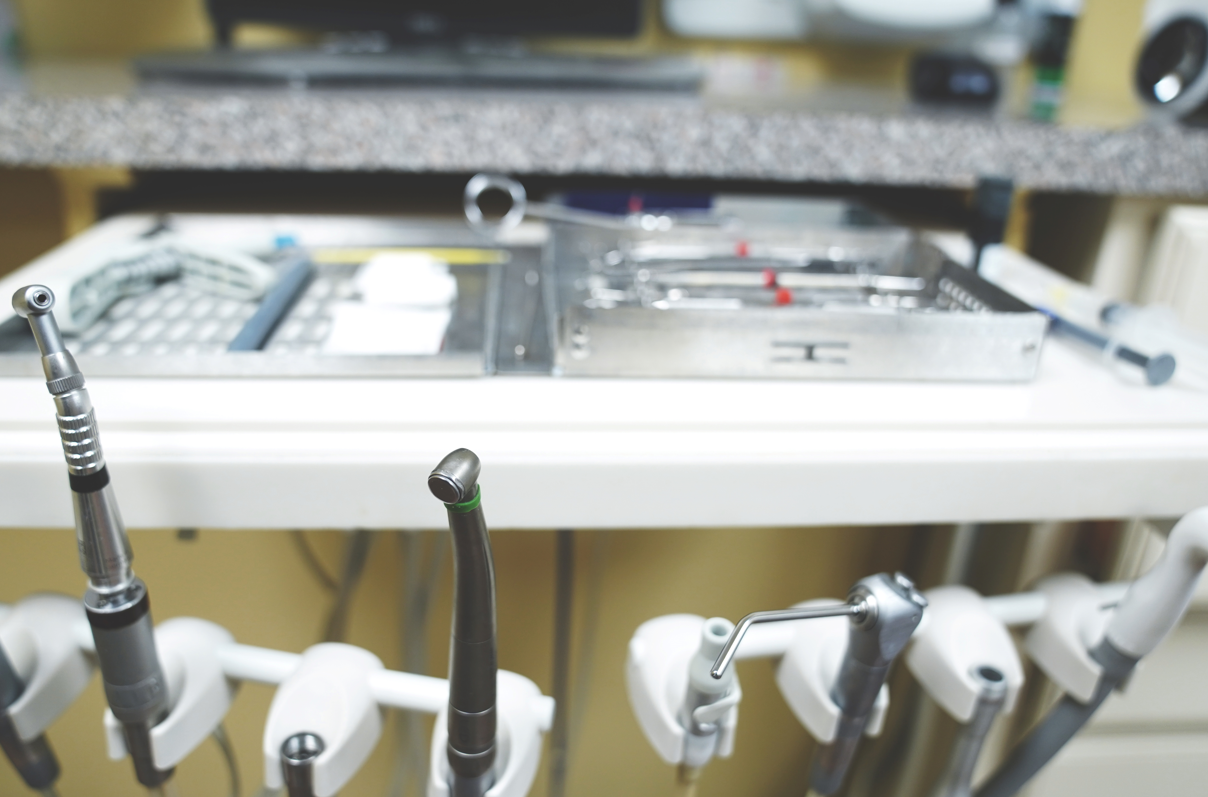 Collecting payment from your dental patients is vital to your dental practice. But talking with patients about their payments can be a sticky situation, especially if their insurance benefits are complicated. Whether or not the patient is covered by insurance, you need to clearly communicate what their estimated out-of-pocket costs are.
You need to be able to collect the patient's out-of-pocket amount or else you're missing out on valuable revenue. So, how can you effectively collect payments from patients every time they leave the dental office?
At Dental ClaimSupport, we've spent the past 10 years helping dental practices collect from insurance. This side of your revenue takes grit, organization, and focus. While the same could be said of patient collections, it has to be handled with a certain kind of sensitivity and care.
In this article, you will learn 5 strategies to successfully collect patient payments so that you don't have to send them a bill in the mail, can avoid awkward conversations, and truly collect every penny you're owed. Through a great patient billing process, your practice can build trust with patients and increase your revenue.
1. Leave no room for surprises through clear communication regarding benefits
As we mentioned, talking about money with patients can feel uncomfortable. But you're a place of business, and getting paid what you've earned is the entire point!
When you talk to patients for the first time, as they request an appointment over the phone, you're going to gather their insurance information. This step is so important in the billing process, as it sets the stage for what the insurance will pay and what the patient will pay.
In other words: The 2 revenue streams that begin with the appointment are patient payments and insurance payments.
Once their insurance information is obtained, you can begin to communicate their benefits to them. Some patients have a clear understanding of their plan coverages and limitations and others need to be educated on their own benefits. Insurance is NOT a patient payment method, but it is there to help with some of the costs.
Properly perform insurance verification
You can collect more money from both patients and insurance when you properly perform insurance verification.
Insurance verification is defined as the process of checking a patient's insurance coverage, exclusions, limitations, and benefits prior to the date of service to ensure payment for services.
Checking to make sure the patient has active insurance coverage is important for knowing what procedures are and are not covered, and just how much of each procedure is covered.
When this process is streamlined, you're able to properly explain to the patient what their full-breakdown of benefits is. When you can communicate this information to them they will understand the "why" behind the amount they will end up paying.
Speaking of the amount insurance doesn't cover - if you can correctly calculate an estimation of the patient's out-of-pocket cost, you're going to make them feel even more prepared to pay you their estimated amount due the day of their procedure.
Get an estimation of the out-of-pocket cost
In order to keep your patients happy with your dental care and your billing process, you need to properly calculate patients' estimated out-of-pocket costs.
Giving patients the wrong number can hurt the goodwill and loyalty you want between you and your patients. It can also keep you from collecting their payment.
We always say to inform before you perform. By correctly estimating the patient's out-of-pocket cost, you're able to give them a ballpark number they can expect to pay right before or after their procedure (depending on the severity of the procedure).
This gives them time to prepare, budget, and save for the cost. This number could of course change, but typically not enough to surprise the patient so much that they would be angry with you.
As long as you always inform the patient that this calculation is an approximation or estimation, not an official bill, and they are responsible for the dental care expense no matter what - there shouldn't be any surprises.
Learn how to correctly calculate the dental patient out-of-pocket cost in our Learning Center.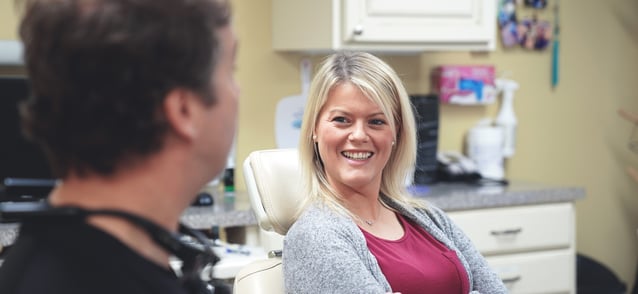 2. Thoroughly communicate your payment policy
Every dental practice handles its patient payments and insurance claims differently. Some collect the full amount of the procedure from the patient and send the claim to insurance for them to reimburse the patient. This is called non-assignment of benefits, where the patient receives the insurance payment from the carrier.
Some have the patient pay right after the procedure for the estimated amount due, and electronically file the claim to insurance to receive the insurance reimbursement straight to the practice.
Whatever your process, you need to explain how this works to your patient, so they know when and how they will be paying. The fewer surprises the better. And when people go into a situation where they're paying a few hundred dollars (or sometimes, more), they like to have all of the facts.
Explain that they will pay on the day of their procedure
More than likely, the patient will have an amount due for dental treatment and they need to be educated on their benefits and estimated amount due.
When they check-in, you can have them sign something stating that they will pay the day of their procedure if that is your policy. You should also explain this to them before letting them sign it, as (similar to their own insurance policy) they will likely not read it all the way through.
When the patient is prepared financially with no surprises, your patient relationship will be stronger.
3. Make sure patients understand the "why" of their financial responsibility
Communicate to the patients that they are responsible for costs that insurance will not cover.
It's no secret that most people who are not in the insurance industry do not understand their own insurance policy. They don't typically read through all of the fine print of the insurance plan their employer offered to them.
So it's your job to educate them on not only their benefits - but also on the fact that they are responsible for the total cost of their procedure, no matter what the insurance does or does not cover.
The dental insurance may or may not cover a good portion of it, so if for some reason it doesn't - the patient needs to understand that legally, it is their responsibility. It became their responsibility when they bought their insurance policy.
Let them know when you calculated their portion, it is your approximate estimate. And if your insurance pays more, you will gladly send the patient a refund or if they pay less, you will send a statement.
When they understand this, the patient will likely not put up a fight when you tell them the total of their procedure right afterward.
4. Confirm the patient's appointment multiple times
If the patient forgets about their appointment due to it being scheduled months in advance, they might not have prepared financially for it.
And depending on if you're a fee-for-service or not - they might have to hand over $1,000 that day. That's not a drop in the hat for most people. You can also of course offer payment plans to make it easier on patients, but we'll get to that.
Make sure they are prepared and ready to pay you
To help prepare your patient for this procedure and the cost, make sure to confirm their appointment a few times in advance, depending on how far in advance they booked it.
For example, my dentist will send me a text confirmation right after we've scheduled the appointment, a week before, and the week of.
In most reminder software programs you can customize each patient's preferences for their own confirmation choices such as e-mail, phone calls, or texts. These reminders won't just minimize no-shows, but they will remind the patient they have an upcoming dental procedure to pay for.
Including this strategic facet in your scheduling system is a sign of a great dental billing process.
If they are not ready to pay the day of the visit - offer a follow-up plan
Unfortunately, sometimes no matter how many times you remind the patient of their appointment, and give them an estimate of their cost, they still won't be ready to pay.
If this is the case - make sure to have a plan. It's not ideal, but you can send them a bill in the mail that will give them a few weeks to pay for the procedure.
If you do this, make sure you are following up about the payment a few weeks after the procedure.
5. Offer payment plan options if needed
Speaking of follow-up plans, the easier you make it for patients to pay, the more likely you are to receive full payment.
This means it's ideal to accept all forms of payment, and offer payment plans to those who cannot pay in full.
Kindly offering payment solutions is a great way to build trust with your patient, while also earning your fee.
Make it easy to pay (cash, check, credit card)
Technology is your friend when it comes to credit cards, but you also should accept all forms of payment to make it easy for the patient to pay you.
This way, there is no awkward conversation when they ask if you accept checks or cash and you have to tell them no.
Offer monthly payments via financing
There are third-party services you can look into that will give your patients financing options.
This will give your patients time to pay off their treatment in increments. Having options like this can make your practice feel accessible and appealing to patients. It can also give them a sense of support, as though you understand their situation and are there to help.
This feeling at a dental office is invaluable, and it will set you apart from other dental practices.
You can offer your patients a fantastic experience by outsourcing your insurance billing
Your patients are why you are able to have a dental practice. Their experience with you will let them decide if they will return for your services, or seek out another dentist.
By giving them an amazing experience, you are more likely to collect their full payments from patients, earning you more money and preventing write-offs you didn't plan for.
Dental ClaimSupport offers insurance billing services so that your team can focus on the patient experience and collections. You and your team will finally have time back in the day to properly explain benefits to patients, communicate your payment methods and follow up with unscheduled treatment.
To learn more about how outsourcing your insurance billing can give your patients a better dental experience, visit our Learning Center.
Related Posts
Dental billing resources