Award-winning dental billing company transforms into full-service revenue cycle management provider and unveils new logo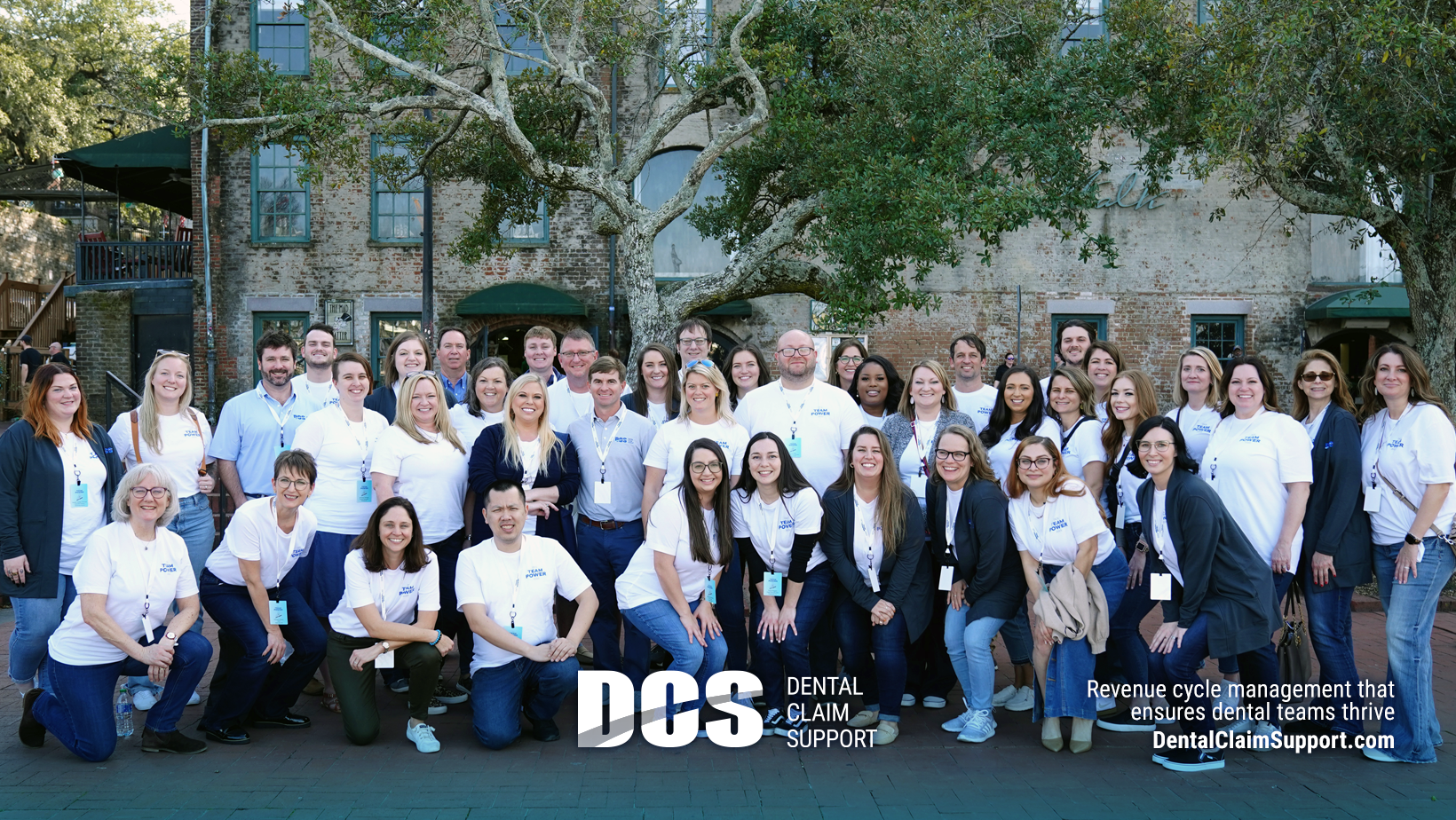 By adding two new services, Dental Claim Support has gone from an insurance billing service to a full revenue cycle management solution for growing dental businesses
Savannah, GA - Dental Claim Support (DCS) a leading provider of dental billing services, has announced its transformation into a full-service revenue cycle management resource for dental businesses across the United States. Along with this expansion of services, the company has unveiled a new logo that reflects its broader offerings.
DCS has expanded into a full-service RCM vendor by offering the following services:
Provider credentialing

Insurance verification

Insurance claim processing

Patient billing
These changes reflect DCS's commitment to help dental practices, groups, and emerging dental service organizations (DSOs) benefit from revenue cycle management.
As the business became a leading provider of dental insurance billing services, DCS founders, Ryan DeLettre, Davy Clay, and Josh Smith, saw dramatic improvement in the financial health of dental businesses. By leveraging over a decade of experience in dental billing, DCS now provides end-to-end revenue cycle management services that meet the needs that dental businesses currently face.
"We have been listening to our customers and their needs intently since COVID. Through this process, we have learned that employment and revenue cycle management has been a pain point," Clay explains.

He continues, "With this information, we have been working for over a year now to change our business model to help alleviate the employment and revenue obstructions facing our dentists and their practices."
Dental professionals struggle financially due to complexity in the dental business revenue cycle. Revenue cycle management reduces the time between providing patient services and receiving payment. It maximizes income by identifying, collecting, and managing revenue throughout all dental business systems.
The new logo image reflects the company's growth and expanded offerings to dental businesses. The new logo is bold, modern, and vibrant blue, which represents trust, confidence, and stability, and embodies the company's approach to revenue cycle management.
DCS's success in serving dental business has been recognized by the industry. Since 2020, the company has received the Inc 5000 award for three consecutive years, and the Bulldog 100 award four times. DCS's expansion into full-service revenue cycle management further solidifies its position as a leader in the industry. To learn more about DCS new service offerings, visit their website.
About DCS
Dental Claim Support (DCS) is an award-winning dental business services company, providing revenue cycle management services for private practices, group practices and emerging DSOs. Since 2012, the company has developed expert processes to meet the unique challenges that dental practices face in managing their revenue cycle. DCS RCM services reduce the time between the delivery of patient services and receipt of payment. The result is maximized income by identifying, collecting, and managing revenue throughout all dental business systems.
The company is based in Savannah, Georgia.
Related Posts
Dental billing resources