eAssist Dental Solutions vs Dental ClaimSupport: choosing the right dental billing company for you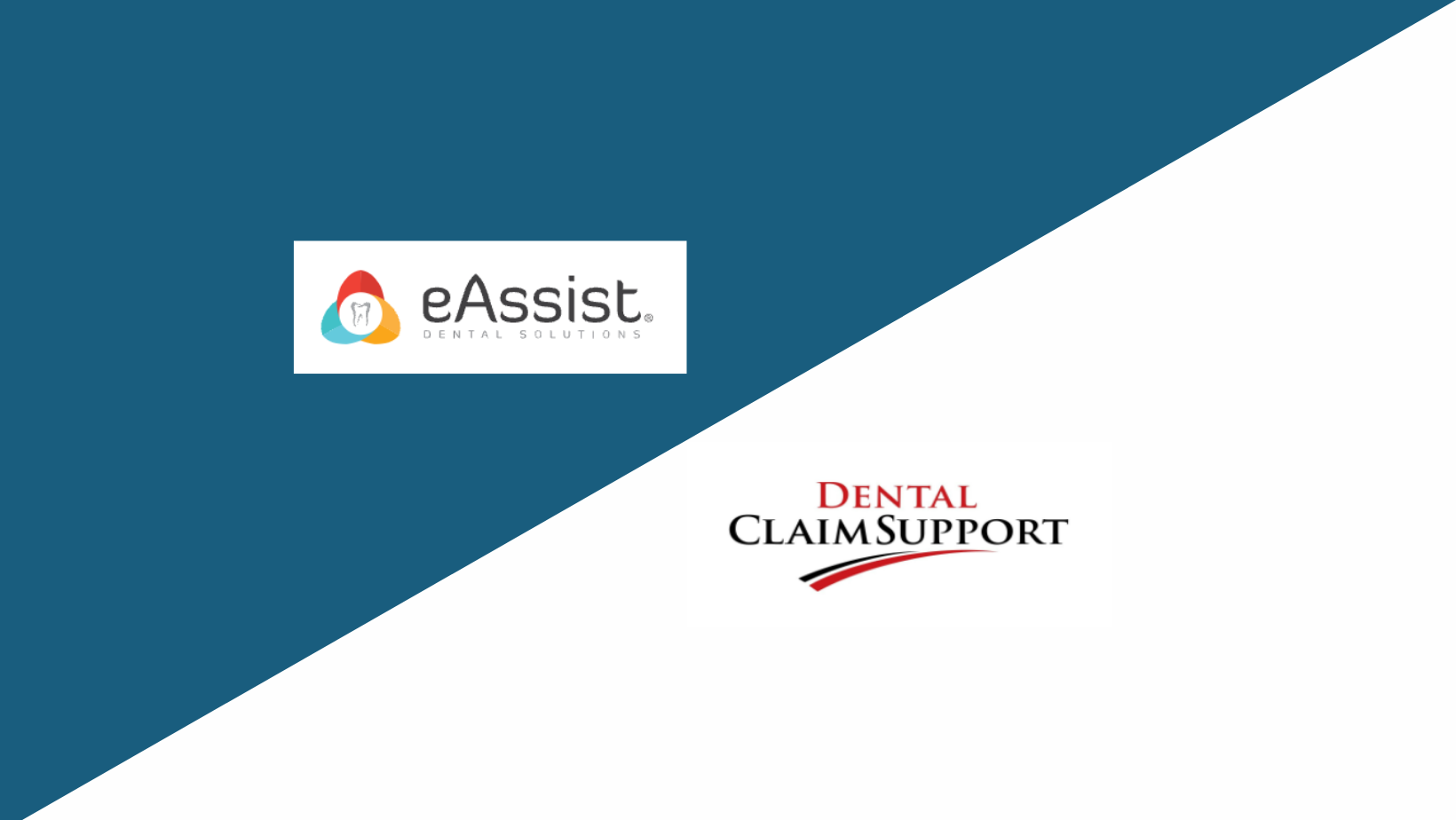 When you search online for the best dental billing company the first results are eAssist and Dental ClaimSupport. Every dental billing company performs similar services, but each is different in its own way. This makes it even harder to choose the right dental billing company for your practice.
When prospective dentists reach out to Dental ClaimSupport, most times they are narrowed down to two options for outsourcing their billing: eAssist and Dental ClaimSupport. Both companies deliver a needed service, both have been in business since before 2012, and both continue to serve hundreds of dentists around the United States.
In this article, we will give you a few similarities and differences between Dental ClaimSupport and eAssist Dental Solutions as dental billing companies, making fact-finding easier when choosing a billing company. We will be breaking down each company's size, price, services, user experience and origin story, so that you can make an easier decision on which company is right for you.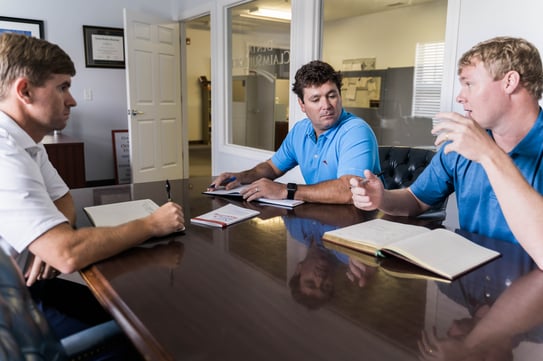 Similarities between eAssist Dental Solutions and Dental ClaimSupport
Both eAssist and Dental ClaimSupport enable dental practice owners to outsource the process of collecting payments for insurance claims.
Both companies serve dental practices of any size, from small companies to large group practices.
Both eAssist and Dental ClaimSupport are award-winning dental billing companies. They each have won the Inc 5000 award, recognizing the fastest-growing companies (which ranks companies by overall revenue growth over a three-year period).
They each have won additional awards, such as the Bulldog 100 (Dental ClaimSupport), and the Financial Times (eAssist).
With all these things in common, you know that neither of these companies are necessarily a bad choice, it's just about what's better for your specific needs
Next are some important differences.
Size of each dental billing company
eAssist and Dental ClaimSupport are very different when it comes to the size of each.
According to the Henry Schein press release, eAssist has 1200+ employees. They have three regional offices in California, Texas and Virginia, with their headquarters in American Fork, Utah. Henry Schein, Inc. has recently acquired a 70% majority interest in eAssist Dental Solutions. This business move alone shows you just how much they have grown in the past few years.
Dental ClaimSupport has 100+ employees, and is headquartered in Savannah, Georgia, with remote billers all around the United States. Dental ClaimSupport is privately owned by the original three founders, with the internal marketing, operations, sales and billing team growing.
When it comes to the size of your billing company, it really just depends on what you are more comfortable working with. With a larger company, you might have more automation, and larger groups of people to work with, while a smaller company might add a more human touch and personalization.
What is the pricing difference between Dental ClaimSupport and eAssist?
Both companies have similar tiered pricing structures. Depending on how much revenue your practice brings in, your price could be higher or lower. Below is the pricing structure for both companies:
eAssist's pricing structure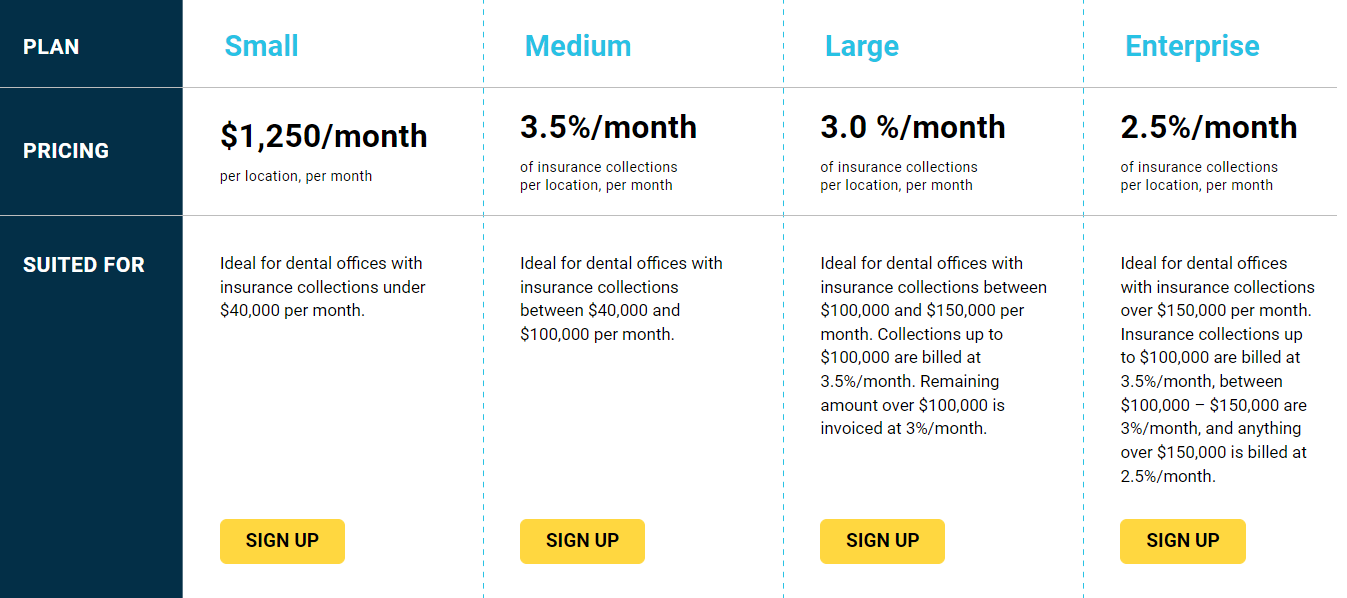 Dental ClaimSupport's pricing structure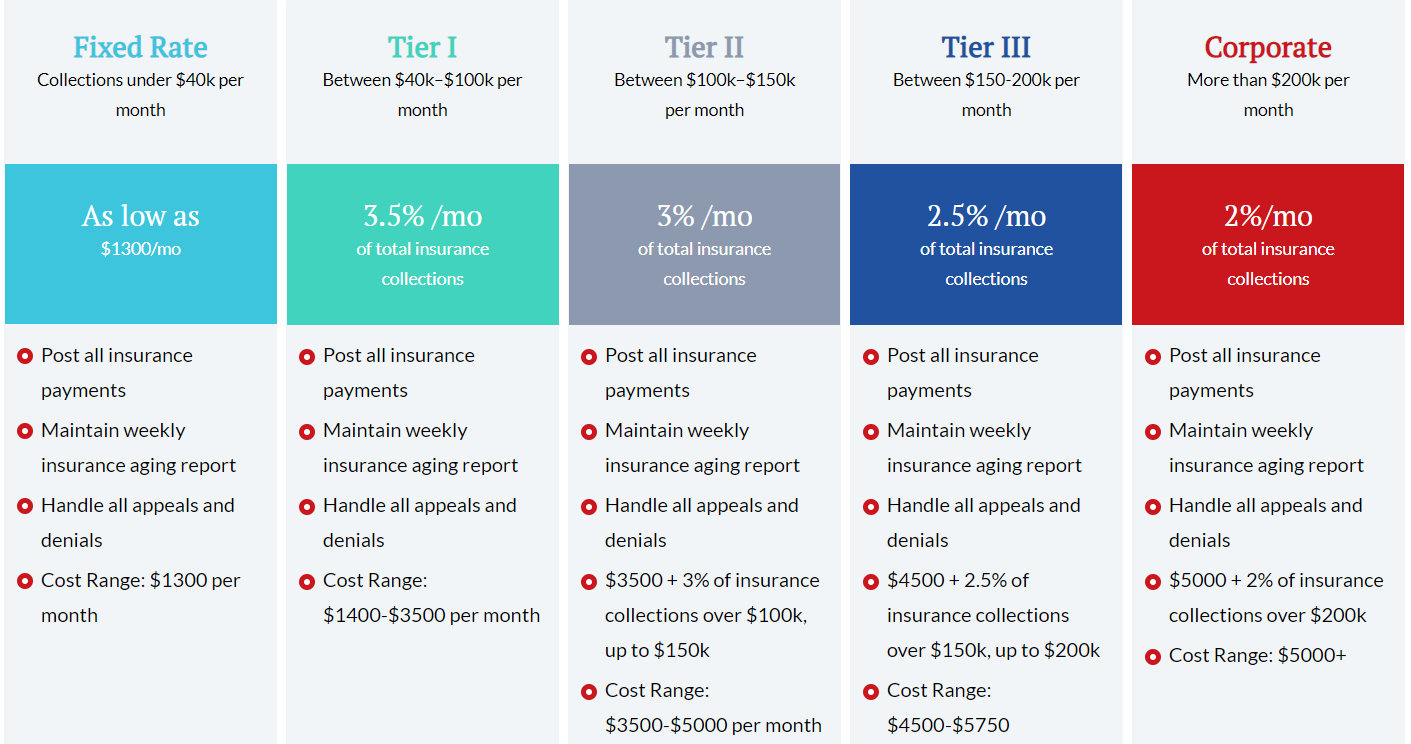 As you can see, the tier system is almost identical between the two companies. The fees differ only at the lowest and highest ends of the scale. For offices at the top tier (over $200k in insurance), that fee is .5% higher for eAssist. For the fixed rate tier (under $40k in insurance), the fee is $50 more for Dental ClaimSupport.
Your monthly collection rate and personal budget will help you with the decision on what price is right for you. With this information in mind, you will also need to consider what services you are paying for.
What are the differences in services offered between Dental ClaimSupport and eAssist Dental Solutions?
With eAssist being a larger company, they do offer a wider range of services. Dental ClaimSupport's services focus specifically on dental insurance billing and credentialing.
eAssist offers the following services
Dental insurance billing service
Patient billing service
Dental insurance verification
Dental credentialing
Dental accounting & bookkeeping
EFT reconciliation
Scheduling
Consulting
Online CE (educational services)
Dental ClaimSupport offers the following services
Dental insurance billing service
Dental credentialing - setting up EFTs
Consulting
Dental Claims Academy - Online CE (educational services)
Here you can decide which you prefer: a bundled service offering, or more specialized insurance billing services.
Origin stories of each dental billing company
The founding story of a company can tell you a lot about the company itself. Hearing how and why the founders created what became a successful company can help build connection and trust. Between these two, there isn't a worse or better origin story, but if there are elements you can connect with, it can help influence your decision when choosing a dental billing company.
Founding story of eAssist
eAssist was started by a dentist named Dr. James Anderson in 2009. While trying to grow his practice, he struggled with two major issues every dentist struggles with: staffing and running a streamlined billing process.
His partner is Sandy Odle, who had experience as a dental office manager, and together they created eAssist. Their goal was to give dentists and office managers peace of mind when it came to turnover, training and productivity in dental offices.
Founding story of Dental ClaimSupport
Dental ClaimSupport was founded in 2012 by dental billers and longtime friends, Josh Smith, Davy Clay and Ryan Delettre. It also happens that Josh and Ryan are brothers-in-law.
Josh and Davy used their group dental practice experience in dental billing and office manager positions to streamline and standardize the insurance billing process. They realized that having outsourced, dedicated personnel focused on sending claims, posting payments and working the aging report enabled a dental practice to consistently collect the most revenue.
Thus, they began helping dentists by implementing their process of dental insurance billing, which is now Dental ClaimSupport. The mission is to get dentists paid by eliminating insurance strain.
How do I decide how to choose between Dental ClaimSupport and eAssist Dental Solutions?
Knowing all of this information should help you decide between Dental ClaimSupport and eAssist. Obviously price and services are a huge piece of the puzzle. However, looking between the lines at mission statements, priorities, user experience and with services can help you choose the perfect fit for your dental practice.
Business Name

Year Founded

Founder background

2021 Awards

Glassdoor Rating from former employees

Eassist

dentalbilling.com

2009

Dentist, office manager

Inc 5000

(no 2422)

4.5 stars

Dental ClaimSupport

dentalclaimsupport.com

2012

Dental biller, office manager, Certified dental coders

Inc 5000

(no 2126)




Bulldog 100

(no 34)

4.9 stars
When it comes to choosing the right company, no matter who it is, remember what your priorities are. If you're looking for a wider variety of services, eAssist is probably a better fit for you. If you are looking for a more specialized, process-driven company to work with, Dental ClaimSupport is probably the better fit for you.
Continue your journey by scheduling a call with our team. We're happy to explain our process to you more in depth, and how we can help eliminate insurance strain in your practice.
Related Posts
Dental billing resources