Dental Billing | dental credentialing | credentialing | dental credentialing services
Dental Credentialing Services: How Outsourced Dental Billing Companies Help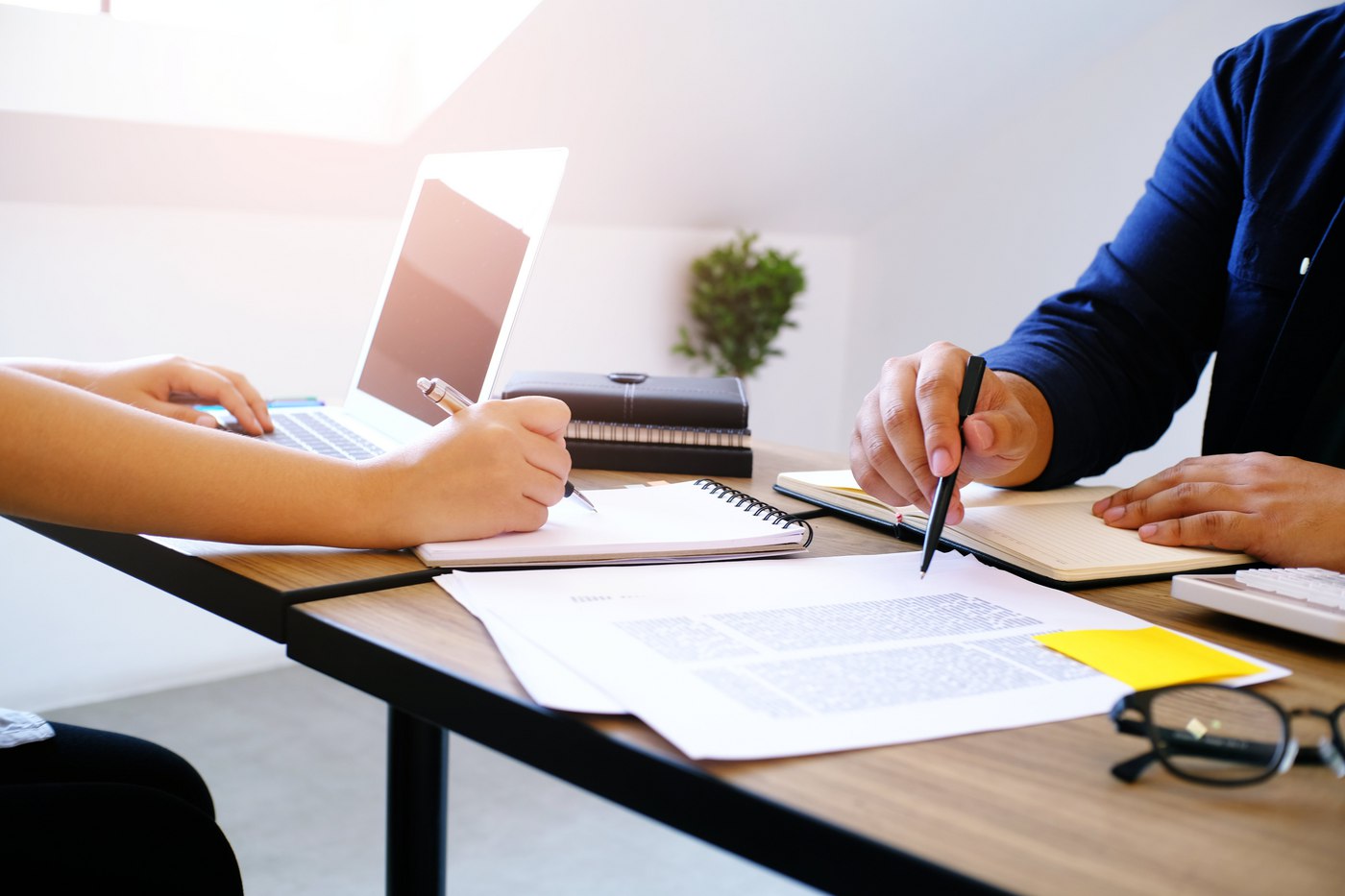 So, you finished dental school, joined or bought a practice and you're sitting there saying to yourself, "what's next?" The majority of dentists at some point in their career, have questions about how they should continue to grow.
You find yourself struggling with the delicate balance of not wanting to have the reputation of being the most expensive, but also want to be fairly compensated for your quality work. The bigger question that follows this conscious train of thought is"
"Who should I be credentialed with? All insurance companies? Some of them? None of them?"
Fortunately, there are outsourced dental billing companies, like Dental ClaimSupport, that specialize in answering these questions for you. With years of credentialing experience, our team can help you make the best decisions for your practice in regards to credentialing and network participation.
We feel this article will not only make you more comfortable with the networks you choose to participate with, but will also leave you with a better understanding of the credentialing process in order to be more successful.
What is dental credentialing?
Dental credentialing is when a dentist enters into an agreement with an in-network dental insurance company, accepting the negotiated fees of the contract in order to access a large network of patients.
The credentialing process can take anywhere from 30 to 180+ days to complete. Seems like a long time, right? We think so too! Various forms of documentation are required during the vetting process to ensure servicing the patients in the network is in your best interest. This information being vetted is the most time-consuming element of becoming credentialed.
So why is this vetted information so important? Well, although there are perks to becoming an in-network provider for a specific insurance company, there are also specific guidelines within the contract that you need to be comfortable with prior to signing. Things such as audits, services that can not be billed to the patient regardless of necessity, and bundling of services to reimburse at a lower rate may not be ideal for you in the long-run.
You may be asking yourself, "If the insurance company is going to dictate the dentistry I can provide and what I can bill my patients, then why would I go in-network with them?"
Let's talk about it!
Why
should I credential with a dental network?
By directly contracting with an insurance company, you will receive a larger overall pool of patients.
Being in-network can act as free marketing for your practice by listing you on the insurance company's website as a preferred provider. Meaning, as patients search for providers in their area, you'll show up. This provides a source for new patients.
The majority of patients that pay for dental insurance do not want to incur extra expenses for dental care that they deem to be 'free' (the majority of preventative services). If the option is to see an in-network provider with zero out of pocket expenses for a cleaning or going to an out-of-network provider and run the risk of paying anything out of pocket, most patients are going to choose the in-network option.
A patient's ability to accept proposed dental work will also increase with network participation. The reduced fees you agree to accept per your contract are more appealing to patients when they know their insurance will be paying a portion. I'm sure you've heard it at some point throughout every day, "What will my insurance cover? What will I have to pay?" when discussing treatment.
---
Get your providers approved in-network with expert dental credentialing services.
---
How
do I become credentialed with a specific dental network?
There's a few things a typical outsourced dental billing company specializing in credentialing will do for you.
First, they will help you decide which insurance company(s) best fit your practice based on your practice goals (grow your patient base, increase reimbursement, etc.). Once they have come up with a set list of networks, they will call and find out the specifics of your status.

You may, unknowingly, already be in-network under a different Tax ID. This commonly happens when a provider leaves one practice and joins/opens another. If this is the case, it also dictates the paperwork that you will need to complete to move forward: re-credentialing vs. initial credentialing.

Once your dental practice is deemed to be 'in good standing' (not being subject to any form of sanction, suspension or disciplinary censure) with the insurance company, and they have determined whether this is a new application or an update to an existing contract, they will move forward with the appropriate paperwork.
What information will the outsourced dental billing company require from you?
For an initial application, the credentialing specialist will need the following information from you:
Legal name, date of birth

Social security number, degree (DDS vs DMD)

National Provider Identifier (NPI-1)

Copy of your dental license

Resume

Drug Enforcement Agency (DEA) registration number

Proof of current malpractice/liability insurance
We know, it's a lot! They will also need the following about your practice:
Legal office name and DBA

A signed W-9 Form

Tax Identification Number

Physical address

Billing address

Phone number

Fax number

Group National Provider Identifier (NPI-2), if applicable
If any of the above information has not been created, the credentialing specialist will more than likely assist you in that process as well. On a positive note, once all of that information is provided initially or obtained by means of accessing a one-stop-shop like the Council for Affordable Quality Healthcare (CAQH) ProView, it should not be requested again from you.
The American Dental Association (ADA) teamed up with CAQH by creating a platform for all U.S. licensed dentists to enter and share their professional and practice data with dental plans and other healthcare organizations. This service reduces the administrative burden of the credentialing process and can be quite the life saver.

The quicker the credentialing specialist receives all the information above, the quicker they can get started with submitting your application.

How long does the dental credentialing process take?
As you can see, there are many variables that go into the credentialing, causing it to be a lengthy process. If you're simply being re-credentialed, this can be accomplished rather quickly.

The initial contracting however, tends to take quite some time to complete and varies greatly on the rate at which the insurance company is processing applications. Outlined below are the typical time frames for various credentialing options.
Direct Contracts: 30-180 days from the date the application is submitted

Direct Contracts are when you are contracted with a specific network and you utilize their fee schedules directly.

Types of direct contracts include:

Preferred Provider Organization (PPO):

30-180 days from the date the application is submitted

Healthcare Management Organization (HMO)/Dental Health Maintenance Organization (DHMO):

30-180 days from the date application is submitted

Medicaid:

90-180 days from the date application is submitted
Direct Contract with 1 large insurance company that shares its network with Third Party Administrators (TPAs) also known as an

Umbrella Network

You may be contracted with Dental Health Alliance (DHA) directly, but it shares its network fees with other plans like Aetna. So, although you do not have a direct contract with Aetna, your name populates in-network with Aetna by means of the DHA network.

Direct contract: 30-90 day time frame

TPAs to utilize network

An additional 30-90 days after the direct contract is accepted with the main insurance company**

All TPAS have a choice of accepting the fee schedule and contract or denying completely

If denied-we can do a direct contract with that particular insurance company
How will you know when you're completely credentialed?
It's impossible to know exactly what the approval process looks like and exactly how long it will take, but we can tell you about what Dental ClaimSupport's process looks like. This will help you understand what to expect.
After all the paperwork has been submitted, we call and verify that it was received and whether or not it is currently being processed. If it was received and anything was missing or deemed ineligible, we will be sure to get that information to the insurance company as soon as possible.

During this initial call, we will also ask for an estimated timeframe of completion. Similarly to the time frames listed above, the representative will give us the same estimated time frame for completion. All conversations are notated and reviewed by your credentialing team on a weekly basis.

We also contact the insurance company roughly every 30 business days to check the status of your application. All communication with the company is documented with a reference number, the representative's name, and the date of the conversation. This helps us keep a detailed communication log of your application and all pertinent information. This information will be shared with you once it is received by provider relations.
Once contracted, a letter or email will be sent to the office along with your ability to access your current fee schedule of the agreed-upon fees with the effective start date of your contract. Congratulations! You are now in-network! What's next?
My dental practice is now credentialed… What's next?
You'll want to make sure the new fees you've agreed to are in your dental practice management software. Whether you pay to have an outsourced dental billing company update your fee schedules or you choose to do them yourself, this is a vital step in ensuring accuracy within your dental practice.
This is also a huge benefit for your current and potential patients that fall under the insurance company in which you are now credentialed with. The more accurate your fees and estimates for necessary dental services, the more likely patients will agree to schedule and have the work completed. To learn about how to send a claim during the credentialing process, visit our blog and continue your education on credentialing.
Related Posts
Dental billing resources