How can embezzlement be prevented at your dental business? 3 ways RCM will help protect you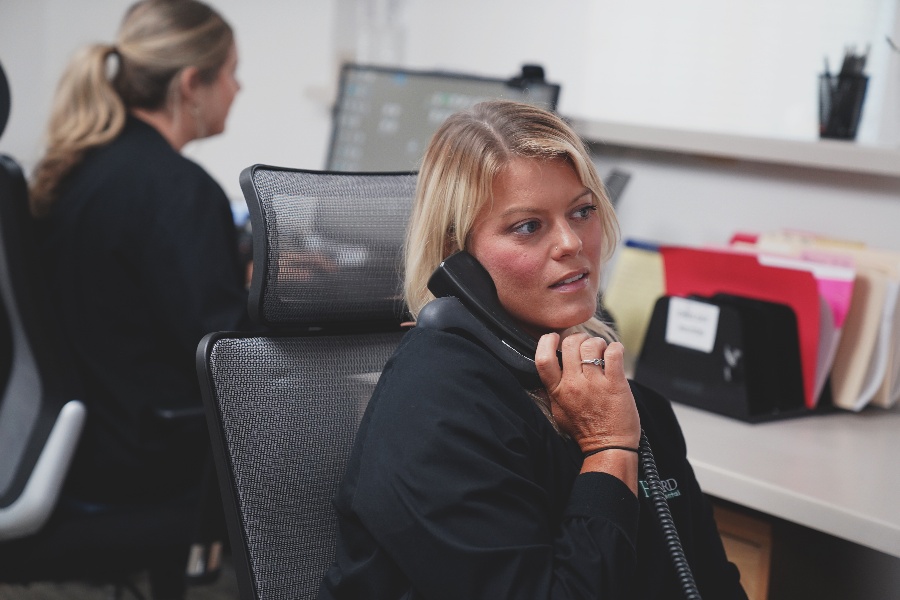 How can embezzlement be prevented at a private dental practice or dental group?
Embezzlement is a persistent threat to every dental business and creates a legal nightmare for your practice. So, how can you reduce the risk of it reaching your business?
Revenue cycle management can help combat the risk of embezzlement at your dental business. Both dental groups and private practices alike face the risk of embezzlement.
"David Harris, the CEO of Prosperident - Dentistry's Embezzlement Experts, explains: 'Most embezzlement involves misappropriation of between 3% and 7% of monthly revenue. In an office billing $100,000 monthly, embezzling more than $75,000 per year is possible, and many offices bring in several times that.'"
As an RCM company working with dental practices and growth-minded groups, we've seen how embezzlement has infiltrated the dental industry. Some of our own RCM experts have seen it firsthand, too.
Your chances of theft decrease when you have an RCM expert watching over the transactions in your business systems. In this article, we're sharing 3 ways RCM services can help protect your dental practice or group from embezzlement.
How embezzlement occurs in dental practices and groups
The risk of embezzlement increases when your internal processes and policies are not regularly updated, implemented and without oversight.
According to an interview with Dentistry Today, David Harris of Prosperident shares that the lifetime probability of dentists being targeted for embezzlement is 60%-70%.
That's a high number! And this is just the amount that goes reported. Sadly, many embezzlement cases in dental businesses either go unnoticed or are not reported.
Embezzlement can occur when your employees have access to payment from insurance companies and patients, and have the responsibility to deposit, and/or post amounts collected to your software or bank account.
Easy access to funds with little to no accountability presents opportunities for embezzlement.
3 ways an RCM service partner helps combat embezzlement
There are multiple ways RCM services can help protect your dental business from embezzlement.
1. Expertise: RCM experts implement best practices to reduce risk
When you have experts overseeing your revenue cycle, you will reduce your dental practice or group's risk of embezzlement.
Access to both incoming revenue and financial accounts create ripe conditions for embezzlement, as we mentioned.
With dental RCM services, the person responsible for transactions and accounts will have a second (or in some cases, third) pair of eyes watching money move through the dental practice or dental group.
---
Related: 3 ways your dental practice improves with a remote biller's fresh eye
---
While your RCM expert will not have access to your bank account, they will see payments coming in from insurance and patients, and be responsible for posting those payments to your practice management software.
One tip is to avoid granting direct access to bank accounts to employees, only "view only" access, if necessary.
2. Checks and balances: Regularly reviewing financial reports
When you partner with experts in revenue cycle management, they will regularly review financial reports to verify that the revenue generated matches the revenue reported in the financial accounts.
For example, DCS' RCM experts run daily deposit reports that keep track of all of your collections. They're looking in your software every day to post payments from insurance claims, so they're going to know when something doesn't reconcile properly.
RCM experts have training on proper dental revenue reporting.
At DCS, our experts are able to identify signs of embezzlement and follow proper procedures to notify others appropriately, and immediately.
3. Deterrence: Expert accountability regarding revenue
Having expert eyes constantly on your numbers lowers the likelihood of attempts to embezzle. This is due to higher probability of getting caught.
If you only have one person responsible for your revenue, there is no one to hold them accountable. Multiple people should be working through your revenue cycle, in order to maintain this accountability.
---
Related: Top 10 benefits to outsourcing dental RCM services in 2023
---
With an RCM expert's regular review of account activity, attempts to mask misappropriated funds are more likely to be exposed. So if you do happen to have an employee who is even considering stealing money from the practice, once they realize there are watchful eyes on the numbers, they are less likely to act on that idea.
Avoid embezzlement at your practice or group through dental RCM services
It is important for dental practices and dental groups to have policies and procedures in place to prevent and detect embezzlement, as well as to regularly review their financial records to identify any suspicious activity.
A good dental RCM partner helps you implement processes that will make you more efficient, but also protect your dental practice or group from embezzlement. The structured accountability overseeing RCM processes may discourage employees from thinking they will not be caught.
DCS is a full-service RCM partner that empowers you to provide an amazing patient experience.
To learn more about how DCS RCM services can not only protect your business, but help it thrive, schedule a call with us.
Related Posts
Dental billing resources