How often should my dental office be sending insurance claims?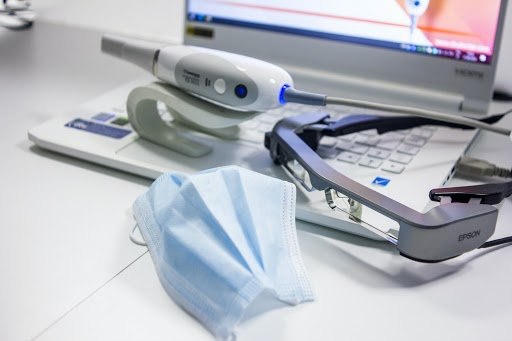 Like every place of business, it takes time to perfect the billing process. We all have our own systems and like to do what makes sense to us. While there isn't an end-all, be-all step-by-step set of rules for billing, there are some common questions that are likely to be asked in the process, one of them being, "how often should my dental office be sending insurance claims?"
Whether you are an experienced billing coordinator, just trying to increase your collections percentage, or a brand new practice owner learning the ropes on getting paid by insurance companies, this is an important question to know the answer to!
You must be thinking: "You're an outsourced dental billing company. You're going to try to convince me to sign up with your services so you can just send the claims for me."

While it's true that we'd love to work with you, we also just want to spread our knowledge to help you make that kind of decision for yourself. The dental billing industry can get messy and complicated, and through our years of experience, we know quite a bit about when and how to send insurance claims in order to keep your billing process organized and optimized.
In this article, we will walk you through what a dental claim is, how and where it needs to be sent, and how often we recommend your office should be enacting this process.
What information does a dental insurance claim include?
A claim is a documentation or reporting tool to let an insurance company know what treatment a patient had that day. This is how your dental practice reports to insurance everything that was completed for the patient on the day of service.

It includes all of the personal information about the patient and your dental practice's billing information. This includes the National Provider Identifier (NPI), tax I.D., address, patient demographics and of course, all of the treatment performed. The claim is then sent to a clearinghouse.
---
Learn more about dental clearinghouses & which are the best for submitting electronic claims HERE!
---
How often should I be sending dental insurance claims?
We recommend your office send claims within 24 hours of the date of service.
Let's make this simple. A good process to follow for claims submission is below:
Claims are created and batched as patient leaves

Claims are approved by providers for procedures performed

Claims are inspected for accuracy before submission

Claims are sent (together) through a clearinghouse.
Now we can discuss these steps a little further.
The day your patient has a treatment, after the procedure is complete, you should be creating and batching that claim. You should also have these claims "approved" the same day, ready to be sent in the claims batch processor.
By approved, this means have your providers make sure the procedures being sent on a claim form for each patient were actually performed that day. Some offices like to send claims the next business day, allowing their providers time to audit each patient and be 100% sure all of the procedures performed for the patient are accurate. Many providers do this by printing out a "day sheet" and checking each patient. If a provider sees a discrepancy, the procedures can easily be altered, and the claim can be recreated.
Following the claim submission process, the claims are then checked for accuracy by whomever is responsible for claim submission. Since the providers have already approved the procedures performed, the focus should now be on claim form accuracy. These are items such as correct patient or insurance information, billing provider info, rendering provider info, etc. With hope, everything is accurate and the claim is ready for submission.
Lastly the claims are sent through a clearinghouse. Think of it like the bridge between your dental software and the insurance company. It's like the mailman, taking your piece of mail and delivering it to your friend. The clearinghouse takes your claim, compresses it electronically with all of the attachments and delivers it to the insurance company.
What happens if I send a claim a few days after the dental procedure is performed?
As you can gather, there is quite a bit of information included on a claim. This information needs to be accurate to avoid payment delays. Your dental office getting paid is your number one priority, so obviously this is something you need to take into consideration.
If a procedure is performed on a Monday, and you wait to create the claim until Thursday, there is a higher chance of procedures being incorrectly reported, or not reported at all. This can have a negative impact on work efficiency for your front office if corrected claims have to be submitted later, or cause you to miss out on revenue. Also, your claim payment will be delayed, and time is money!
Listen, we know things happen. Information falls through the cracks, and people become overwhelmed by how tedious these processes can get. We have been there! This is why it is important to create and send claims ASAP, but following a schedule.
What is considered "late" when it comes to sending dental insurance claims?
We asked one of our long-time billing experts, Stephenie Neville, what she considered to be "late" when it came to sending claims.
"Personally, I think two days is late. It's revenue for the dentist, so every day it's not sent is another day they don't get paid. When you look at it that way, it's like saying 'I don't want that money today.' If the insurance company gets electronic funds transferred and the claim is sent the day of the procedure, sometimes the dentist can get paid within 48 hours." explains Stephenie.
There is also a rule called timely filing. Each insurance company has its own set of rules when it comes to the amount of time you are given to get a dental claim to an insurance company. . Some, like Medicaid, only allow 90 days while others might give you an entire year. By sending your claims late, you are risking missing them entirely, with the possibility of an insurance company looking at your claim and saying "sorry, you didn't get this to us quickly enough. We're unable to pay you."
Another factor to consider when sending these claims late is your patients. Your patients are your priority, they drive your business. Patients will get upset if you told them they owed X, only to tell them after collecting from insurance that now they owe X + Y.

They're also waiting for an Explanation of Benefits in the mail. If two months go by and they have no idea what is happening with their insurance company, they're going to contact you about their visit and why their insurance provider hasn't received their information.
Best practices for sending dental claims
As discussed above, we think the best strategy for dental offices to consider is to have an end of day protocol and process for claim submission.

Whoever is in your office, at least one person should be responsible for going through the schedule and making sure every single patient on their schedule that day has had a claim created and batched. This will guarantee that no later than the next business day, the claim is set to be on its way to insurance.
Even if you don't use the claim submission process above, make sure you still create and implement your own process.

From our experience, and from what we have gathered after working with dentists for so many years – we know that you like to be paid! There's no shame in that, so do we. The best way to get your office paid is to keep up with sending claims daily, making sure information is not being lost and no details are slipping through the cracks.
Because we know this truth, we wrote an article about "How to get dental claims paid faster". It'll teach you about how you can not only understand the importance of sending claims in a timely manner, but also take advantage of this information to get paid faster.
Related Posts
Dental billing resources