Dental ClaimSupport has published a book on Medicare billing for dentists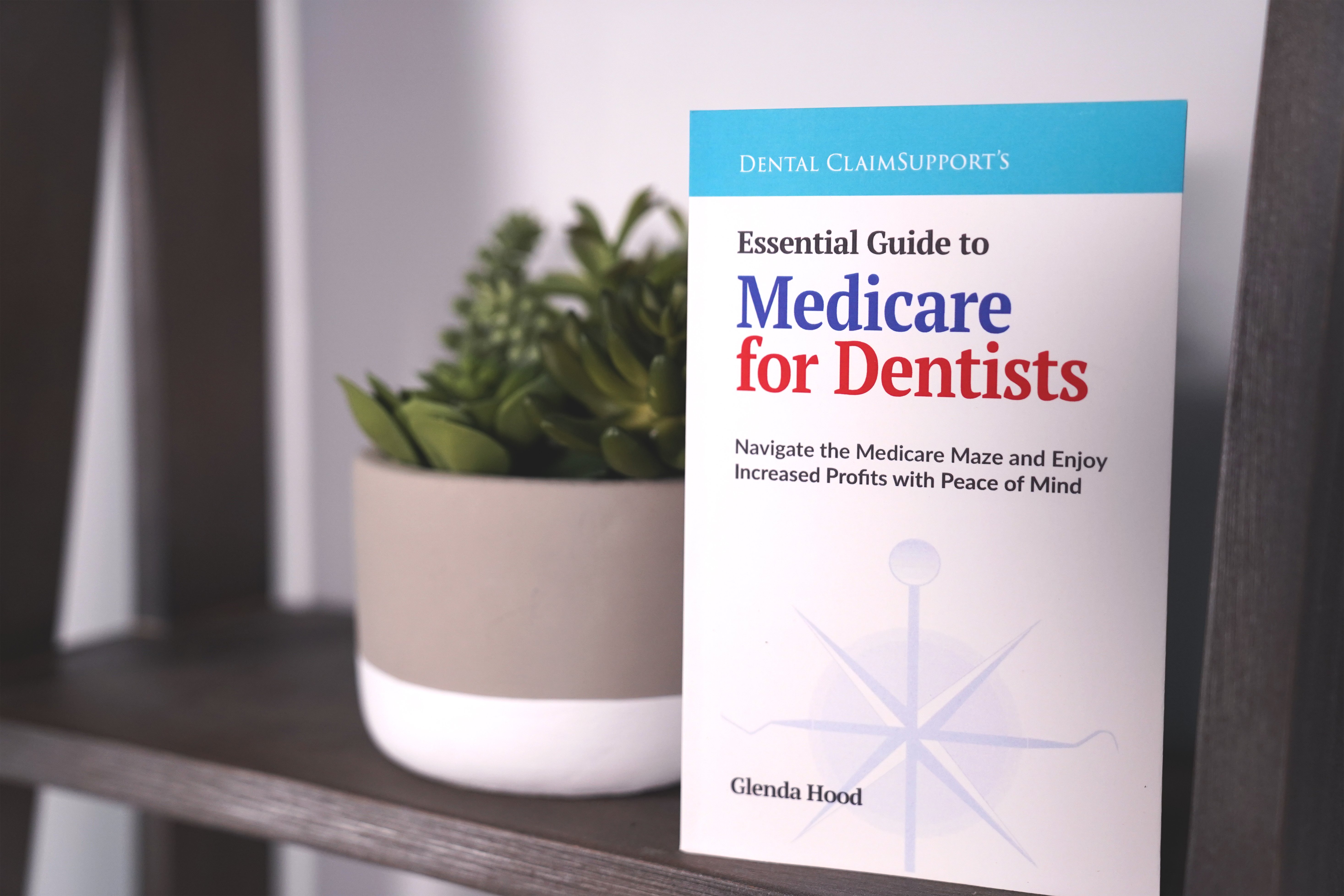 To help dentists use new health plans correctly, Dental ClaimSupport has published a book on Medicare billing for dentists
Dental ClaimSupport has just launched a guide helping dentists make essential Medicare decisions more easily - "Essential Guide to Medicare for Dentists"
Savannah, GA - Since being founded almost 10 years ago, Dental ClaimSupport has become an award-winning dental billing company helping dentists collect more claims revenue while meeting unique challenges in compliance. One often overlooked plan is Medicare. Too many dentists have no idea that ignoring Medicare rules can really hurt them. Dentists treating people over 65, or the growing number of Medicare Advantage patients, need to know about Medicare rules.
Medicare's mandatory filing rule affects all dentists whether they're Medicare providers or not. Dentists risk steep fines, limited power to help patients, and lost income opportunities, simply by being unaware of the rules.
"Many general dentists do not realize that biopsies are a Medicare-covered service. And they actually unintentionally have been violating Medicare for a number of years by providing services and not billing Medicare," explains Medicare expert Glenda Hood. "The mandatory filing law states that if you provide a Medicare-covered service to a Medicare patient, you're required to file it."
To help more dental professionals correctly navigate Medicare - and receive payments - correctly, Dental ClaimSupport and author Glenda Hood have launched the Essential Guide to Medicare for Dentists.
Essential Guide to Medicare for Dentists clearly explains 5 areas that apply to dentists, billers, and front office teams. It covers which dental procedures are covered by Medicare, what the Medicare enrollment options are, how opting out of Medicare can affect the dental practice, the impact of more recent Medicare Advantage for patients under 65, the exclusive option to collect Medicare payments for sleep apnea treatments, and much more.
Author Glenda Hood provides a rare level of expertise to help dentists understand Medicare in the Essential Guide to Medicare for Dentists. She brings over twenty-five years of experience through her work with an urgent care center, a geriatric health clinic, and an oral surgery practice and has been a Certified professional coder for over 12 years.
With the goal to help dental teams save hours of work on claims, improve cash flow and comply more easily with Medicare requirements, Essential Guide to Medicare for Dentists will alleviate the stress that comes with handling Medicare at the dental office. It's crucial for dentists to understand the options that are a lot safer than ignoring Medicare and risking fines and sanctions. With easy-to-understand chapters and an index of links to learn more, it's an essential tool to help dentists stay up-to-date on Medicare.
Essential Guide to Medicare for Dentists is available on Dental ClaimSupport's website and on Amazon.com
Related Posts
Dental billing resources