4 tips for preventing dental patient cancelations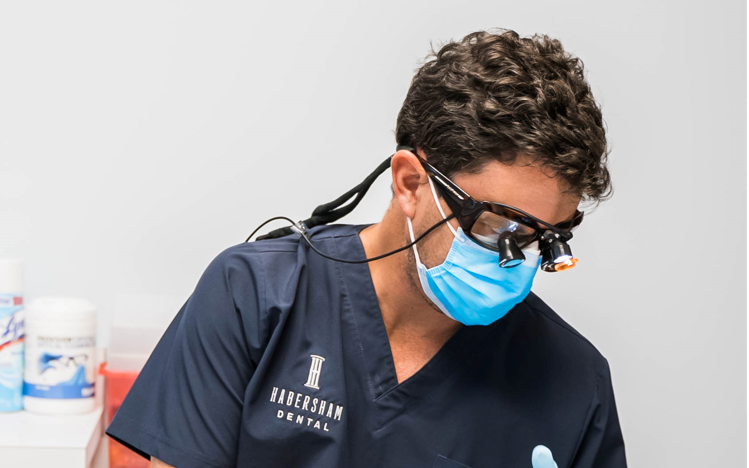 When a dental patient cancels their appointment, it's easy to say, "no big deal, life happens." And that's true, you can't force someone to make it to their dental appointment. However, when a patient doesn't come in for their appointment, it results in a loss of revenue, especially if cancellations are common at your practice.
It's not a problem to take lightly, so it's crucial to have a system to prevent these cancellations.
At Dental ClaimSupport, we've been helping dental teams collect as much as possible from insurance claims since 2012. Insurance payments are important - but they don't even exist if your patients don't come in for their appointment. We've seen dental teams have all kinds of systems for preventing cancellations through the years as technology has changed.
In this article, we will share some of those systems with you. You will walk away knowing a few changes you can make to your scheduling process that will prevent dental patient cancellations, but also prevent losses in revenue. Knowing these tips will help your dental billing process run more smoothly as well.
Let's dive into 4 tips for preventing dental patient cancellations.
1. Confirm appointments multiple times along with confirmation of insurance eligibility
This one seems obvious, but a lot of teams do not confirm dental patient appointments multiple times.
Especially if the dental appointment is several weeks or months in advance, The best practices will call, email, or text the patient on a specific cycle to remind them of the date and time of their appointment. Life gets busy, and it's easy to forget a dental appointment, especially if it's just a routine checkup.
If the appointment is more than just a routine visit, the scheduling conversation should include details about their insurance benefits, their estimated financial responsibility, and getting the information 48 to 72 hours before the appointment should be a priority.
Communicate the verification of their insurance benefits along with the urgency (if applicable).
We believe in the "No Financial Surprises" and "Inform before you perform" approach with patients. They should always have an understanding of the total fee, estimated insurance, and their estimated amount due.
This means you take the time to look through their benefits, figure out what kind of coverage they'll have for this procedure, and communicate that to them. Chances are, they assume most of it will be covered, but that might not be the case.
Not to mention, if the procedure is urgent (such as a root canal), conveying this will also prevent cancellations. For the sake of their oral health - they should schedule their recommended treatment so that their treatment doesn't become more " expensive and extensive." Dental care expenses are not like the price of gas, they do not go up and down and today is the least expensive it will ever be.
2. Figure out the patients' preferred method of communication
When you originally make the appointment with the patient, and you're collecting their insurance information, you may want to ask them which method of communication they prefer:
Text message
Phone call
Email
Calendar invite
You can then explain to them that you will be confirming their appointment based on how far out they are scheduled a few times through their preferred communication method.
This way they will not miss the confirmation. Some people don't check their personal email every day, and if they're like me, they might not answer phone calls from numbers they don't know. Ask them to please respond to your confirmation requests appropriately. Many confirmation software programs will ask for a confirmation of "yes" or "no".
Take advantage of the technology available for automated dental patient confirmation notifications
There are systems you can utilize within your email, management software, and calendar settings that will remind you to remind patients of their appointments. These systems can automate this confirmation process for you, taking some work off the administrative team's plate.
My dentist, for example, sends me a text message reminding me of my appointment a few weeks before my appointment, the week of, and the day before. You might feel obnoxious, but it's actually really helpful for those with busy schedules.
Speaking of notifications, you need to figure out which type of notification is going to best reach each particular patient. We'll get into that next.
Try to personalize your confirmation - no matter the method of communication
This is obviously easy to do on the phone, but if you're sending out a text message or email, try to make the message personal and relatable while still conveying all of the necessary information.
This will make the dental appointment feel less like an inconvenient errand and will make the message more readable. It's so easy to ignore any kind of notification these days, as we all receive so many.
Make yours unique to your practice while also emphasizing the importance of arriving on time. Some programs will allow you to customize your email reminders with photographs of you and your team.
3. Give patients estimations of the length of time you have reserved for them
Obviously, it can sometimes feel impossible to predict how long a dental procedure will take, but even an estimation can feel helpful to patients.
For example, a few months ago I switched my dental provider and for my first appointment, they wanted to do a comprehensive exam. In my follow-up phone call and text message confirmation, it included that the exam could take up to two hours.
As an adult trying to get things done every day… that's a lot of time to block out for an appointment! But having that in mind made it easy to choose a day when it would work best for me. Having all of that information left me with no excuse for canceling.
It's of course just an estimation, and as long as that is noted, your patient will be prepared to block out the time it takes to complete the procedure.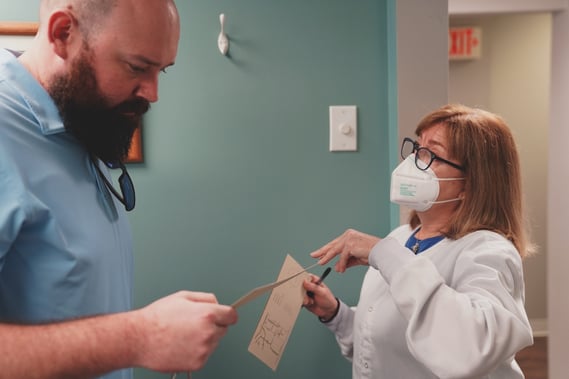 4. If the patient doesn't show up, give them a call to make sure they are ok and reschedule them to the next available appointment.
Approach the fact that they missed their appointment and you are very concerned and wanted to make sure everything is okay.
As we've said, cancellations are going to happen. But having a system in place for when this happens is important. Instead of reacting with frustration, be proactive!
Try to reschedule a time for them to come in right away. If they call to cancel, stay on the phone with them and offer a few open spots, or ask when a better day is.
If they are a no-show, give them a call and do the same thing.
Have a system in place for calling first priority patients to offer openings
My dentist has a great system called their "Unscheduled list." When I have had to reschedule in the past and didn't have a date in mind for rescheduling, they told me they would add me to this list, and call me when an opening came across their calendar.
This method is especially great to use for the patient who cancels at the last minute or misses their appointments often.
Your scheduler can always tell them "I know how busy you are and how difficult it is for you to find time in your busy work schedule to come in. I can add you to our VIP list and when we have an opening, we can give you a call. What day of the week and time is the best for you so we can keep that in mind when we call you?"
Most practice management software programs have an option on the scheduled appointment to check a box for "Sooner if Possible" or SIP or "As Soon As Possible" (ASAP) that will easily track patients who are scheduled but would like to come in sooner if you have a change in schedule.
By selecting this box on a scheduled appointment you can run a report to easily see what patients would be willing to come sooner and hopefully fill any openings you may have. Pro Tip: Put the preferred day of the week and time in the scheduled appointment note so that you are more efficient.
There is no sense calling a patient for a Tuesday opening at 1 pm when they need a Wednesday after 3 pm! If you do not know how to use this feature, contact your software technical support for details.
Have you considered offering same-day service to your hygiene patient who needs dental treatment? They are already at the office and you have an opening, why not?
Have you considered making one person responsible for overseeing the schedule and keeping it full when there are changes to the schedule?
These are just a few ideas to help you stay productive. The schedule should be the #1 priority of the team. By filling the schedule in the following order you can't go wrong:
Today's schedule
Tomorrow's schedule
The next day's schedule
Ready to keep your patients happy while maintaining the revenue they provide?
Preventing patient cancellations is important for not losing out on valuable revenue. By having effective patient communication skills, confirming appointments multiple times, having systems in place for rescheduling, and automating your confirmations, you will be able to help reduce the practice overhead, maintain your patient's dental health, and increase your profits.
It will also help your practice keep a smooth billing process. If patients are constantly canceling, your day is getting thrown off, and the revenue you were anticipating is no longer coming in.
It's important to keep patients happy when you deal with their cancellations. Make sure you're understanding and remain proactive instead of reactive. Dental ClaimSupport is an insurance billing service that can leave more time in your day to spend on making patients happy. It can help you find more time in the day to spend scheduling and rescheduling patients.
To learn more about how outsourcing your dental billing can provide a better patient experience, visit our Learning Center.
Related Posts
Dental billing resources