What makes Dental ClaimSupport an exceptional outsourced dental billing company?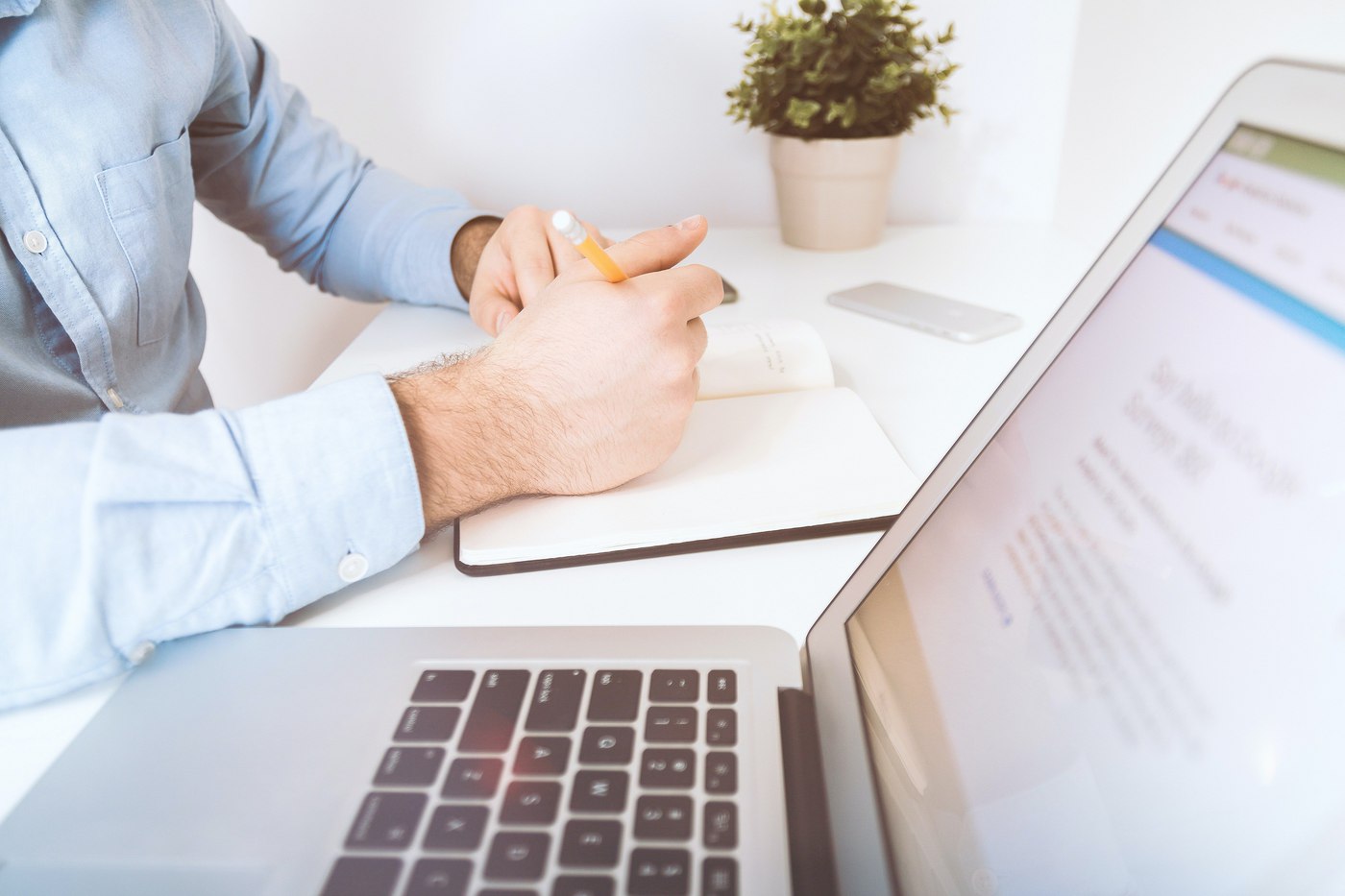 You're a dentist whose administrative team is overworked and the person who takes care of billing has other responsibilities to tend to. Your collections percentage is down and your aging report is up. You're searching for solutions such as outsourcing your dental billing.
As you're doing this research, you've come across Dental ClaimSupport and you can't help but wonder: What makes you guys so different from the other choices?
We might be a niche industry, but there are several good choices for outsourced dental billing. In this article you will learn what makes Dental ClaimSupport unique. With this information, you'll be able to determine if we're the right fit for you.

We're going to go into four distinct reasons that Dental ClaimSupport is different from other outsourced dental billing companies.
1. We have a seamless onboarding process designed to give you a smooth transition
Getting started with Dental ClaimSupport is pretty straightforward. We will have initial meetings with you via Zoom to get to know one another, discuss what kind of problems your office is facing, and how we're going to solve them. We'll also have our IT department make sure you're prepared for us to begin collaborating within your dental software, ensuring an easy transition for us to work together.
You will then go through our orientation to learn who is responsible for what when it comes to sending claims, working the aging report and posting payments, making sure everyone is clear on their responsibilities, preventing future confusion. You will also learn how communication will work with your team lead and account executive and what kind of results you can expect to see after around two months of working with us. All in all, getting started with Dental ClaimSupport can take around ONE week!
Like we said, it's pretty straightforward! You will give us access to your billing software and we will take over posting insurance payments, working aging reports and claim submissions. You will be able to see everything we are doing within your dental software so that there are no surprises or unknown information.
Not to mention we will send you a daily totals email for reconciliation purposes, inform you of patients who have a balance after their claims have been paid, and claims that may need additional information. Our onboarding process is not only smooth, but sets everyone up for clear communication so that YOU can collect more money.
2. We hyper-focus on the services that help you make money
First things first: we're great at what we do.
A lot of outsourced dental billing companies might offer a laundry list of services that they do, but we focus on providing the highest level of excellence and accuracy for the most imperative services. When we say imperative, we mean crucial to getting your dental practice paid

Because our dental billers are hyper-focused on increasing your collections and improving your insurance aging report, they must be thoroughly trained and educated on how to do so.
Dental ClaimSupport offers daily services for:
Posting all insurance checks and EFTs

Working and analyzing insurance aging reports

Taking proper adjustments

Secondary electronic attachments

Correcting missing patient information

Deposit detail match and reconciliations

Correcting and resubmitting denied claims

Setting up all EFTs
After hiring billers with billing experience and vetting their references, we put them through an in-depth training module program focused on how to send claims, post payments, communicate with insurance companies, communicate with your dental team, and work an outstanding insurance aging report… the works!

After watching several educational videos on how to perform these tasks our billers must take assessments and earn 100% on each. This ensures that our billers follow our perfected processes, giving you the best, most efficient and accurate performance by our billers.
We don't throw our newest dental billers into the deep end alone. Each practice we work with is assigned an account executive and a remote biller both under the supervision of a team leader. So even if you are assigned a newer biller, they are being supervised by two people with years of dental billing experience.
3. You benefit from the combined knowledge of our dental billing experts
Dental ClaimSupport has a long history of tenured team members. When you hire an outsourced dental billing company, you're already going through some changes. Chances are you are dealing with your own turnover or restructuring if you're looking into outsourcing your dental billing. You shouldn't have to worry about your team having to work with a new biller every other month because people are coming and going from our company.
Our purpose is to curate relationships with your practice so that we can earn your trust. That's hard to do if you are working with a new person too often.
And if we do have turnover? We're going to communicate that with you. We've heard stories of practices who have worked with other outsourcing companies that had 3 different account executive changes in 3 months and were never told about it a single time. Transparency is a huge priority to us, and that means honest communication.
When it pertains to your account, we're going to let you know if there is any kind of staff change so that you are fully aware of who you are working with. We'll not only let you know, our replacement will reach out to you to introduce themselves.
We may be working from different desks, but we're a part of your team, we value your trust and would never take that trust for granted.
4. We treat your dental practice like family, because that's how we treat each other
Our founders started out as childhood friends, remained friends through college and their billing careers, and now collaborate as leaders focused on our customers' success:
"We started Dental ClaimSupport because we realized dentists needed help. We wanted to help dental practices all over the country because we knew they were facing the same problems our local dentists were facing in regards to dental insurance and billing needs. Our unique process led us to become exceptional billers and also enabled us to expand by training like minded individuals to take our fight to the insurance companies on behalf of our clients." – Owner and founder, Davy Clay.
It may sound cliche, but Dental ClaimSupport is a family, and with that comes full transparency between everyone. It also means we value community and respect everyone's time. We have a company wide buy-in to our core values and culture, and that is not limited to our team members, but also extends to our clients and dental practices.
It makes our work environment unique in that we create relationships with everyone we work with. It's always a priority in internal meetings to share our wins, work or personal. We don't micromanage one another, and we make sure everyone is encouraged and empowered to own whatever role they are in.

Because this company started with people that were close with each other, it only makes sense that it has remained this way even though it has grown, with each person having a unique relationship with one another. Everyone knows they are a crucial piece to the Dental ClaimSupport puzzle, and our leaders are reminding us daily why what we do is important.
5. We take the responsibility of filing claims
correctly
very seriously
We know that insurance claims are a primary source of income for almost every dental practice. We also know that the claims process has become incredibly complicated. It's essential to get this right. We never forget that a claim form becomes a legal document once it is filed. Compliance with CDT codes are essential to avoid the risk of billing mistakes that can lead to fraud.
Because our founders are former billing coordinators themselves, we understand the responsibilities. We know the dental billing process is so complex that dentists have trouble getting paid for everything they have earned. That's why we focus on being experts at navigating the codes, understanding the claims system and the financial part we play in your business. That's because we care about the success of your practice.
Is Dental ClaimSupport a good fit for your dental practice?
We operate as a close-knit team of professionals dedicated to helping your dental practice excel. Our mission is to ensure you are getting paid by eliminating insurance strain, and we work together to make sure that happens.
We are led every day to buy into the idea that we are relieving people of stress, worry, and helping hard-working people collect what they have earned. This is what makes us unique, our commitment to make the life of your dental practice's team better.
To learn more about what kind of time we would commit to your practice's account, read our article on our blog, and continue learning about what sets Dental ClaimSupport apart from others to figure out if we are a good match for one another.