3 ways your practice can successfully work with a dental billing company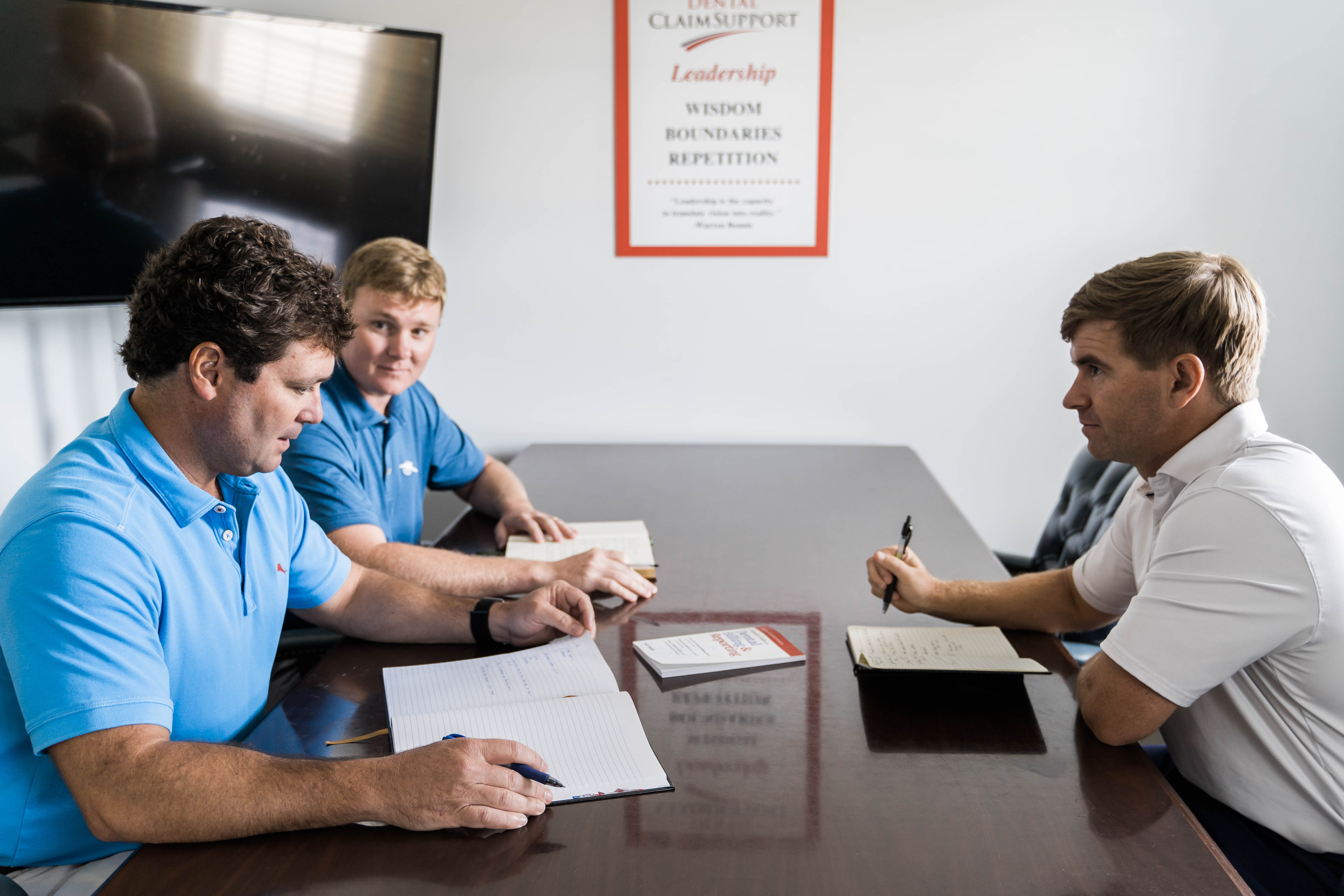 Have you ever sat down to watch a movie and looked at your phone the entire time? I think we're all guilty of this! Then the movie ends and you realize you have nothing to take away from it. This is what happens when a dental office signs up to work with a dental billing company but doesn't commit to accepting, or buying into the services it offers.
When your dental office makes the decision to hire a billing company, it can seem like a huge change within your workspace. When your routine is changing, it feels like a disruption. It might be tempting to shut down and not fully lean into the idea that you'll benefit from having outside support for your claims.
Your commitment is important. A big reason some people don't see better results, in our experience at Dental ClaimSupport, is that they did not go all-in on what their service agreement has to offer. They didn't want to buy in, communicate or see the new source of support as an investment.
In this article, you will learn 3 ways your dental practice can go all-in on a dental billing company, and why committing to your decision is important in order to be successful and get all you can from the expertise that a billing company offers. This means more time for patient care back in your day, more money in your pocket, and a happier workplace for everybody.
1. Have a good attitude about the positive change the dental billing company will bring
Having the right attitude about a change like this is key. Keep an open mind!
If you are an office manager, you are often running the show at your dental office. The amount of responsibility an office manager takes on is huge. Then the dentist or dental practice owner decides the office needs some additional help with insurance billing and hires an outsourced dental billing company. It might feel uncomfortable at first.
We get it. Who are these strangers trying to handle your insurance billing? You don't know them and they aren't even in the office.
Your outside dental billers are working hard to make everyone's life easier in the dental office, not step on toes.
Insurance billing is complicated and tedious, and can involve sitting on the phone for a frustrating amount of time. When we say "buy-in" to the idea of a dental billing company, it means to get ready to have help where you didn't before. Having a positive mindset means, don't ignore the billers when they contact you, and embrace the change in your dental office.
For this to work, everyone needs to get on board with helping your billing experts help you. They sit on the phone with insurance so you don't have to.
Embracing the new billing company also means getting ready to focus on all of the other tasks you are responsible for, whether that means tending to patient care as a dentist, or checking in patients and collecting payments as a member of the front desk team. Enjoy having enough time in your day to work on these things, other tasks you'd rather do, or even take a lunch break!
Either way, it's important for everyone in the office to commit to the idea that a dental billing company is coming on board to make your day run more smoothly. If you or your team don't invest in the idea of the dental billing company and make no effort to commit to letting the billers help, it certainly won't work.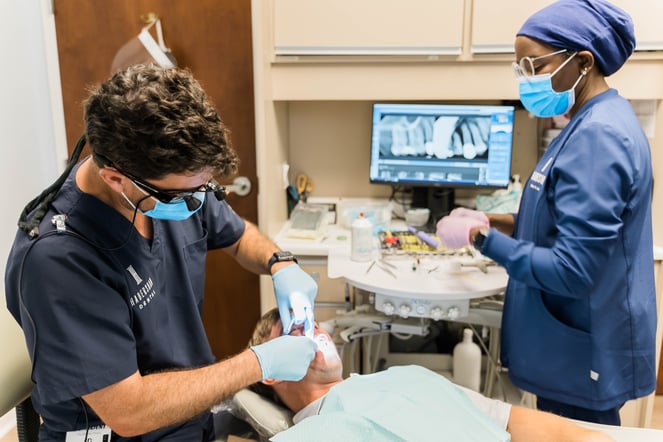 2. Be ready to make communication your top priority
Sometimes offices think that once they outsource their billing, they don't have to do anything else with the company. Actually, this couldn't be further from the truth. An outsourced dental billing company isn't a band-aid that you bring on to fix your low collections. It is an extension of your staff.
This is why communication is such an important component of working with a dental billing company. Especially when you are first onboarding your dental billing company, there has to be a precedent for communication set. Learning how to work with each other in the beginning, going through orientation, and getting all of the equipment set up to work with a dental billing company is what sets the foundation of this working relationship.
Your dental office is still going to be responsible for insurance verification and patient billing. Without that information, there is no insurance billing! So make sure you are still maintaining your half of the billing equation while the dental billing company maintains theirs. Regularly communicating with one another about expectations, denied claims, or questions about the patient's information is crucial for you and the company to do your jobs well.
3. Think of your dental billing company as an investment in a super-efficient claims system, not an extra expense
Some may think that outsourcing your dental billing is an expense that might not be worth the time and money. It's easy for someone at the office to volunteer and say, "I'll handle the insurance billing, don't spend your money on that company!"
Insurance billing can bring in about 50% of your dental practice's revenue. Should so much of your income depend solely on one person who also has several other responsibilities on their plate?
Outsourcing your insurance billing can ensure your payments keep coming, and free up time for your team to focus on the tasks in front of them, such as caring for your patients. You will have more time for checking in patients, answering phones, presenting treatment plans, and collecting patient payments. This is why you should think of your dental billing company as an investment that will make your dental practice better.
With a billing system solely dedicated to your insurance collections, you have expert dental billers who stay hyper-focused on your insurance claims without any other responsibilities or distractions.
The return on the investment of a dental billing company is financially positive but also helps you and your dental team feel the freedom to focus on the tasks in front of you. That feeling is priceless. Keeping this mindset of your billing company being an investment will help you fully embrace the services it offers.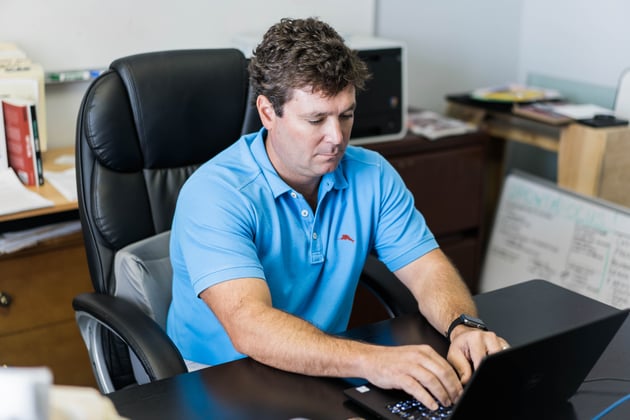 Ready to buy into the idea that your dental practice could benefit from an outsourced billing company?
Remember, keep an open mind when it comes to working with a dental billing company. They are an extension of your administrative team, not a replacement. Get into the mindset that outsourcing your insurance billing is going to benefit everyone by freeing up people's time and making the practice more money.
Prioritize communication with the billing company and keep in mind that this is an investment that your dentist believes in. This working relationship won't work if everyone at the practice isn't on board.
Be confident in this decision by learning more about how outsourcing your dental insurance billing can provide a positive return on investment.
Related Posts
Dental billing resources