Dental Billing | dental software | Eaglesoft | Dentrix | Curve Hero | OpenDental
What is the best dental practice management software?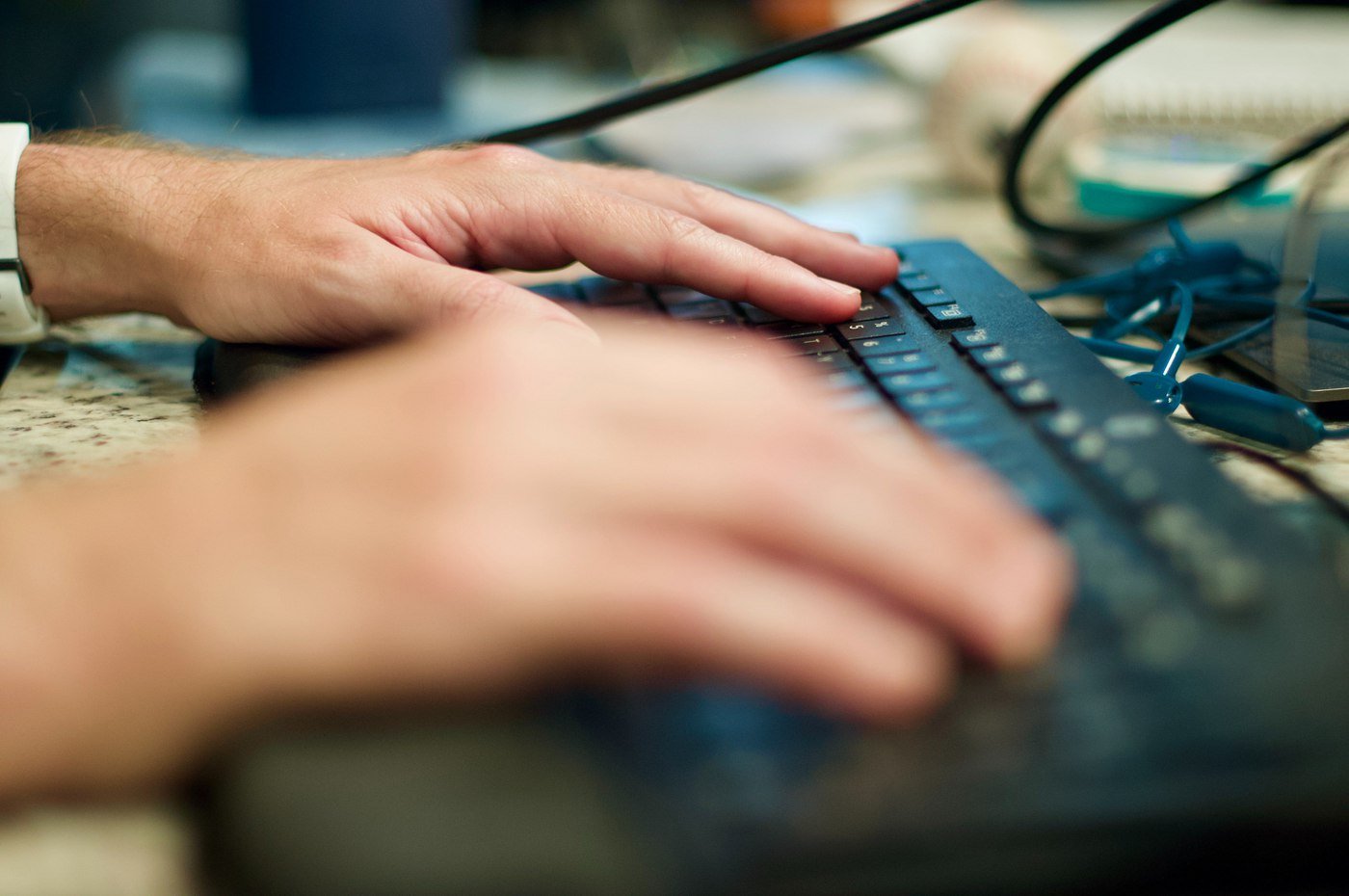 You are in the market for a new dental practice management software. Your modern dental practice is currently utilizing out-of-date and inefficient software that is slow, glitches constantly and all of this makes posting payments a huge pain, plus they aren't being posted in a timely manner. You're tired of fixing bugs and want to make a change that will optimize your practice management system.
As an outsourced dental billing company, our employees at Dental ClaimSupport work in most of the available softwares among our many clients. We have seen a lot of different softwares since we began helping dental offices in 2012. Mastering a new dental software takes time, but our internal training staff is fully educated on the ins and outs of each software. We're here to spread our knowledge to try to help you decide what dental practice management software you should purchase in order to improve your billing process.
As a side note, we receive no monetary compensation from any of the software companies. Dental ClaimSupport is recognized as a vendor for OpenDental.
In this article, we'll be comparing the most popular dental softwares for general dentists in the industry: OpenDental, Denticon, Curve, Dentrix, Eaglesoft and PracticeWorks. We will include some cons of each software as well, sourcing negative reviews available via Capterra, a website that rates and reviews computer softwares. The goal of this article is for you to gather more knowledge about each software in order to find the right fit for you and your practice.
How do I choose the right dental management software?
There are a few factors to take into consideration when choosing a dental software. The purpose of the software is to create and maintain an efficient and organized practice management system. Price is an obvious factor. You need a software that will fit your budget, but considering this is a tool that will literally help get you paid, it's certainly something to invest some money into.
Beyond budget, there are bigger things to consider.
Do I want cloud based practice management software or server based software?
Many practices are now considering the move to a cloud based practice management software. Cloud based means you have the ability to access your software via the internet with just a log-in. However, if your internet is down, or the software servers are down, so is your entire practice management system. This can cause a big halt in everything, including scheduling.
The other type of software is server based. Server based means you actually download the dental software using a server. Many consider this option more secure. On the other hand server-based software may be more costly and require more IT guidance for set-up. Depending on your staff, this is something to think about.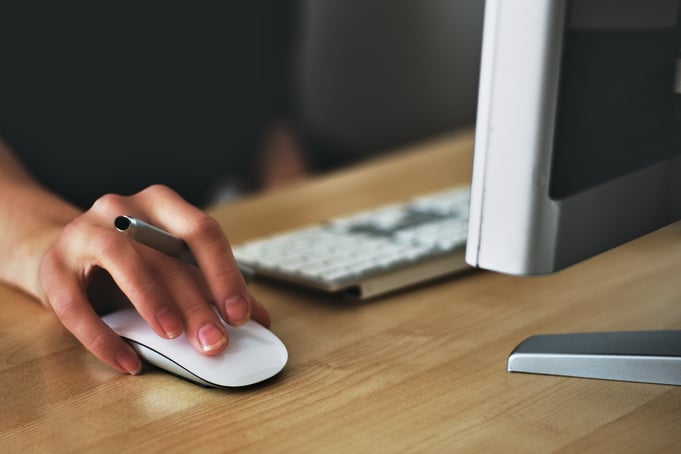 User experience is important when choosing a dental billing software
Any dental software these days can handle any size practice you may have. If you have multiple locations, there is a solution for each brand as well.
The features in each software are endless so it's all about the user experience. Do you like the way it looks? Do you like the clinical chart, the digital imaging, the ledger, the patient chart, the patient communication, etc.? Finding something that you like is the number one key to implementation.
Usually a training program is an add-on when you purchase a software, but we always recommend to properly train your staff on a new software. It will reduce confusion and frustration in the long run. This is important to do even if your staff is considered "tech-savvy." Invest in team training!
What are the most popular Dental Billing Softwares?
OpenDental is one of the most popular dental billing softwares in 2021 for practices of all sizes. Their open-sourced software is very user-friendly and straight-forward. This is a server based software and their features include discount plans, electronic prescriptions, graphical tooth charts, custom reporting and a web application for tutorials on each of these tools. Scanning documents into OpenDental, such as Insurance Cards and Driver's Licenses, is a pretty simple feature to use.
Training with OpenDental is easy with their Manual that you have access to 24/7. OpenDental's current cost is $169 per month with a 12-month contract, according to their website. Multi-location dental practices can also use the "Clinics" version of OpenDental. Clinics version simply means that all locations are essentially linked to the same software.
There are some cool advantages and features to a clinics version. From one location, you can view patient info and post insurance payments for ALL offices. You can also access every offices' appointment page. This can come in handy to fit in a patient at another location if your own office schedule is full. Basically all office info across the dental company is shared and accessible.
Some negative reviews we read on Capterra said that OpenDental does not let you edit the hours on your schedule, and that only one section of the software can be opened at a time.
In our opinion however, the ease and speed of switching from screen to screen is seamless.
From one of our co-founders at Dental ClaimSupport, a recognized Vender of OpenDental, Davy Clay, "Our practices began using OpenDental around 2010 and I fell in love immediately. For handling patient insurance and billing, the attention to detail in the insurance tabs and the ledger tabs made all the difference in the world to me.
The ease (and speed) of posting insurance payments actually cut down immense costs of having two people posting to be able to post $30-$40k per day to one person in just a few hours.
I highly recommend OpenDental to any practice, but especially to those with multiple providers who are being paid on production and/or collections because of the procedure line item posting and adjustments."
Dentrix, a Henry Schein product, is another popular dental billing software that our billing experts use. It's relatively easy to use as well, but may require a trainer to come in to educate your staff on the software.

Dentrix is a server-based software, and we have seen that it is a little bit slower than something like OpenDental. This kind of software might be better suited for smaller practices with less information to input. According to their website, Dentrix is currently around $139 per month with additional fees and support. Dentrix Enterprise can be utilized by multi-location practices using a clinical version as well.
After reading reviews of Dentrix on Capterra, we have noticed that some people thought it was a little pricey, and only compatible with Windows computers, which was a frustration with some. Another company wide negative we hear is the software is typically slower than others, and combining insurances can be a big hassle.
From one of our Account Executives at Dental ClaimSupport, Shannon Luttrell,
"Dentrix is pretty self explanatory, the software gives you the ability to move through each screen easily. It is very user friendly and extremely easy to post in. I love the bulk posting feature. I also enjoy the fact that I mostly use my keyboard shortcuts to navigate through the different screens."
Created by Patterson Dental, Eaglesoft is a server based software. Eaglesoft's new product, Fuse, has recently been established to transition to the cloud from server-based technology. Eaglesoft includes features such as clinical charting, patient scheduling, billing/accounting and periodontal templates.
Eaglesoft's features cover patient scheduling, insurance claim tracking, paperless charting, and digital image manipulation to enhance x-rays. According to their website, Eaglesoft is currently around $349 per month including training and support programs.
Some negative reviews on Capterra read that EagleSoft had many error messages that caused the software to be slow. Some also thought it was a difficult software to learn and understand. Another company wide negative we hear is you cannot edit a fee for a procedure in an open claim. Editing the fee will close the claim automatically. This can be annoying and time consuming if your fee schedules haven't been updated and you are trying to correct fees in your system while posting insurance payments.
Our Account Executive, Jeff Smith, at Dental ClaimSupport utilizes Eaglesoft for both general dentists and for a pediatric dental office says, "Eaglesoft has lots of detailed comprehensive reports to help any dental office run efficiently. The software is easy to navigate with great customer support."
Curve Dental has emerged as one the leading cloud based softwares. Their features include charting, scheduling, billing, payment processing and patient engagement. Other features include reminding patients of appointments with texts and emails. Purchase of Curve includes an implementation manager, data scientist and trainer. Their staff will work with your practice to manage their 4-step process of getting started.
Welcome and kickoff meeting

Data conversion

Training

Going live with Curve at your practice
Curve average cost is $3.50 per business hour. Their average cost is based on a 1-dentist practice and 40-hour work week. For each additional dentist in your practice +.60 cents is added per business hour.
Some negative reviews on Capterra mentioned that Curve lags during the prescription writing portion of the program and that the training program was confusing even with the trainer. Another company wide negative we hear is the insurance aging report is invoiced based, not claim based. This means that if there is any balance leftover after a claim has paid and the Curve software thinks it's an insurance balance, it keeps that already paid claim "open". Since the Insurance Balance is the only metric keeping a claim "open", it is the only metric to give your total A/R number. This can be confusing when researching claims as it shows an open claim when in actuality, it's been paid. It is also confusing because the Insurance Aging numbers only reflect the balance, not the total amount of the claim. Simply put, the insurance aging numbers can be skewed and misleading.

What dental billing software do we suggest?
We posted a survey for our 100+ employees at Dental ClaimSupport to see what was their favorite dental billing software. OpenDental won the vote. Dentrix came in a close second. Eaglesoft took 3rd, and Curve came in 4th.
We suggest scheduling a free demo with your top choices. We know you need a practice management solution that fits with your practice. Not every dental office is the same, which is why it's so great that there are plenty of options for dentists to choose from.
When choosing a new software, we always encourage prospects to do their own research on what would be best for them. Each software also has a few different Facebook Groups that you can join to learn more about certain features and questions its users are facing.
This article should give you a better idea of what you should look for and what prices are associated with each. If you are converting to new software, there are certain steps to keep in mind. Check out our article on software conversions to learn more about why it's important to keep up-to-date dental softwares at your practice. If you are going to change softwares, you may want to check out which dental clearinghouses we recommend.
Related Posts
Dental billing resources