3 ways RCM services combat the risk of dental billing fraud at your practice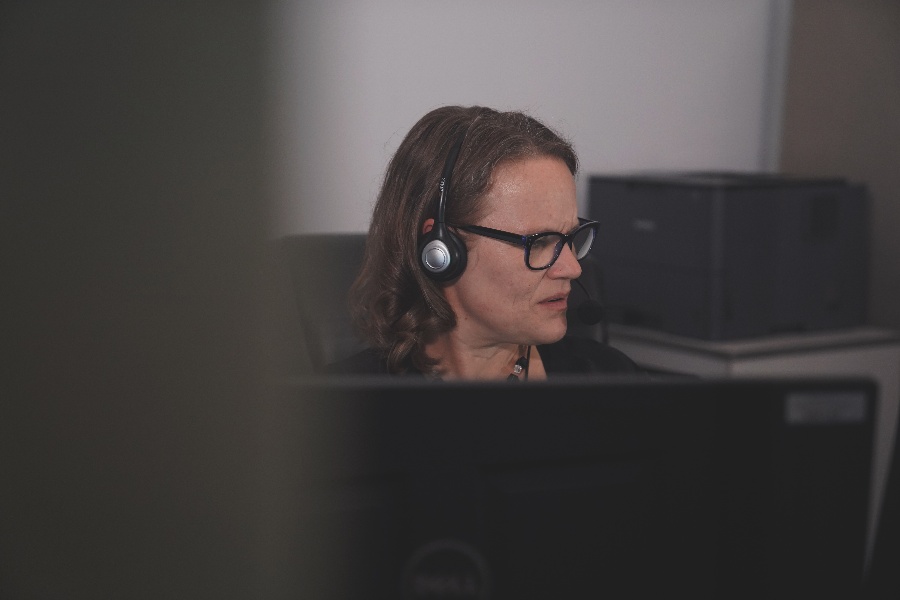 Why is dental billing fraud so rampant in the dental industry, especially among employees?
Dental Accounting Group shared an article citing an ADA survey that said, "One in three dental practices will experience some form of employee fraud or embezzlement during their lifetime."
Many dental employees are trusted, tenured team members. Yet, dentists run the risk of losing tens of thousands to internal fraud and embezzlement without the right support.
DCS is an end-to-end revenue cycle management (RCM) service provider. After over 10 years in the dental industry, we have seen how dental billing fraud and embezzlement impact a dental business' revenue, organization, reputation, and even patient experience. It's a risk that your team needs to proactively work to prevent.
This article will explain 3 ways revenue cycle management (RCM) services will help your dental practice or group combat the risk of dental billing fraud, verifying your financial safety and security.
1. Technology is utilized to prevent mistakes that lead to (sometimes accidental) fraud
Did you know there are small mistakes your team makes that could lead to dental billing fraud? You might not even realize you're doing it, but it could cause legal problems for your business. A few examples of dental billing fraud:
Incorrectly listing the treating dentist
Coding inaccuracies
Forgetting to list if a patient's treatment was related to an accident (auto accident, worker's compensation, etc.)
Overbilling
---
Related: 4 common dental insurance mistakes that can lead to fraud
---
When you work with an RCM provider like DCS, your RCM expert is using the latest patient billing automation and technology-assisted verification to increase accuracy and efficiency.
By collecting accurate patient data, you will see fewer errors in your process, reducing your risk of accidental dental billing fraud.
2. Transparency is ensured through end-to-end revenue cycle management
Fact: It's easy to be dishonest if no one is holding you accountable. Having one person at your dental practice or group overseeing your revenue cycle opens the opportunity for embezzlement or fraud.
At Prosperident, Dentistry's Embezzlement Experts, Consultant Amber Webber explains there are four ways money flows through accounting functions in the practice: It's received, recorded, deposited and reconciled. Prosperident's experts recommend that no person should perform two or more functions, and that the two should not be consecutive.
With RCM experts supporting every part of your revenue cycle, your money has extra eyes on it. This will disempower anyone's confidence to embezzle at your dental business, because RCM experts will notice immediately.
RCM partners have more to gain when your dental group or practice is paid. So you will rest assured that they are working to get every dollar you've earned in your hands.
---
Unlock secrets to revenue cycle management best practices with our exclusive checklist. Download your RCM checklist here.
---
3. Compliance with regulations is enhanced
Dental billing fraud is prevented by remaining compliant with your state and federal regulations.
RCM experts bring dental insurance rules and regulation knowledge that will help your team remain compliant. This will combat the risk of fraud at your dental business.
Your RCM partners will work and oversee your entire revenue cycle. If something in your business seems like it could violate HIPAA, Anti-Kickback Statute, or any other dental regulation, they will address it with you.
This knowledge is valuable because of how specific (and complicated!) it is to understand the rules of dental insurance and the dental industry. RCM experts don't just understand dental regulations, they keep up with changes as well, and are continuously educated on them.
And you don't just have access to your own RCM expert—they have access to their peers at the RCM company who also have knowledge on dental compliance.
Will you decrease your chances of experiencing dental billing fraud using RCM services?
While you can't 100% prevent dental billing fraud or embezzlement in any business, there are steps you should take to prevent it.
Your dental business doesn't just give you a chance to provide wonderful dental treatment. It also provides jobs for your team members. And that could be jeopardized by fraud and embezzlement.
DCS provides your team with worry-free revenue cycle management, seeing your revenue cycle from start to finish.
To learn more about how DCS' services will help you make more, but also worry less about fraud and embezzlement, schedule a call with us.
Related Posts
Dental billing resources