DSO meaning - What is a DSO and how does it affect my dental practice?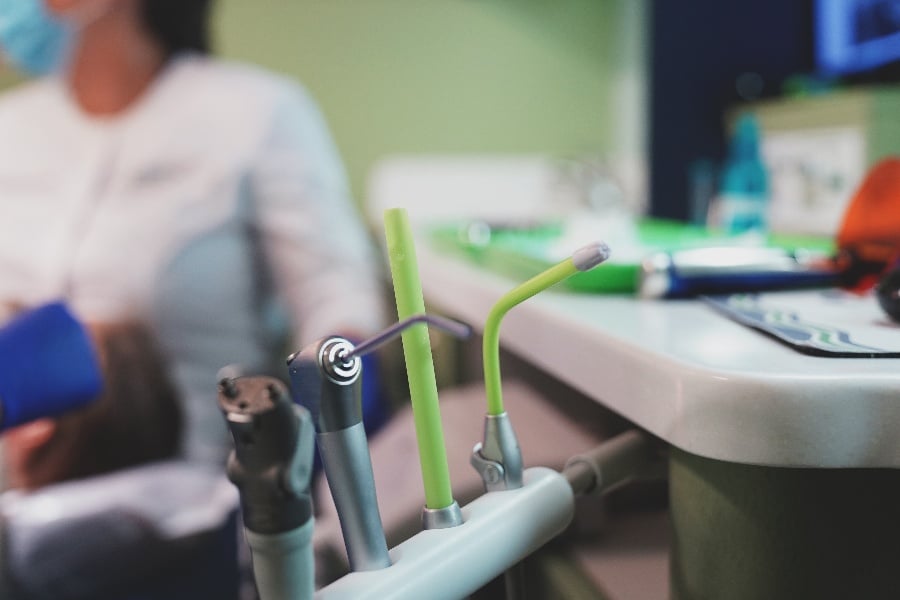 As the dental industry evolves, more and more professionals are looking into the DSO meaning. Running a dental practice is a lot of work - and that's not including the actual dental care you have to provide if you're a dentist who owns your practice.
And there are always abbreviations and new terms floating around the dental industry.
After ten years of being a trusted dental billing partner, Dental ClaimSupport has seen the increased popularity of DSOs (Dental Service Organizations). According to this article on Planet DDS, the ADA has reported that 7.4% of all dental practices are affiliated with DSOs. We've worked with DSOs before, and have discovered that even large dental service organizations need billing help.
In this article, we will explain the DSO meaning, how billing works when you partner with a DSO and how DSO teams can still utilize resources such as a dental billing company. With this information, you'll be able to decide if partnering with a DSO is a good fit for your dental practice.
What is a DSO?
DSO stands for Dental Service Organization. It is a company that acquires a dental practice and takes over the operations, marketing, and administration of the office. This includes but is not limited to insurance claim support.
DSOs take over the entire "office" side of your dental practice. A DSO is not sending dentists into your practice. There are various types of DSOs, but generally - they would own your dental practice, your equipment, and employ all of your non-clinical team members.
The purpose of a DSO, according to Association of Dental Support Organizations' website is "To allow dentists to maximize their practice with the support of professional office management. The DSO model enables dentists to focus on the patient while delivering excellent dental care."
How does billing work with a DSO?
When you work with a DSO, they will have a team in place that will handle your dental billing.
Handing off your billing to a DSO billing team is similar to how it would work with a dental billing company. They would remote into your practice management software and handle creating, submitting, and following up on your insurance claims.
Many DSOs perform patient billing as well. There are likely both in-office and remote DSO models for handling patient billing.
A huge pro to associating with a DSO, according to this article on Benevis, is their access to various insurance companies and plans that help dental teams handle insurance billing, and go into a network with insurance companies that work well with the dental practice.
A DSO also has the capability to negotiate fee schedules with insurance companies - and this is something a lot of dental practices need guidance on.
Do DSOs still need dental billing help?
All of that sounds great, right?
However, we believe that even DSO billing team could still use continuous dental billing education. A DSO likely has formal training for their billers, but because of the ever-changing nature of dental insurance, education must be ongoing to ensure accuracy and compliance.
So, if you are looking to work with a DSO, and speak with a point of contact, be sure to ask what their education requirements are for their billers, specifically. They should be continuously trained on the following topics at the minimum:
Coordination of Benefits
Steps of the dental billing process
Current dental terminology (CDT Coding)
Although a DSO is a corporate entity that owns dental offices, education should still be a priority to the billers. We have seen a focus on training and education transform the cash flow of a dental practice in a positive way.
You face fewer insurance claims denials and have fewer claims work when you know how to send accurate insurance claims.
Continue your journey to finding financial tools for your dental practice
You now understand the DSO meaning and what it can do for your dental practice. DSOs can be a great option for some dental teams to look into if you are struggling to manage your dental practice.
To make sure you get the best billing services, make sure the billing team at the DSO values continuous training. This way you know your insurance claims are being taken care of.
Dental ClaimSupport is another financial tool that can help DSOs or independent dental practices. Our team of billers makes sure your insurance claims are submitted, paid, and followed up on so that you can focus on your patients. This means easy insurance income for your dental practice.
To learn more about our services at Dental ClaimSupport, schedule a call with one of our experts.
Related Posts
Dental billing resources