Why is revenue cycle management important in healthcare? Navigating the complexities of your practice's financial health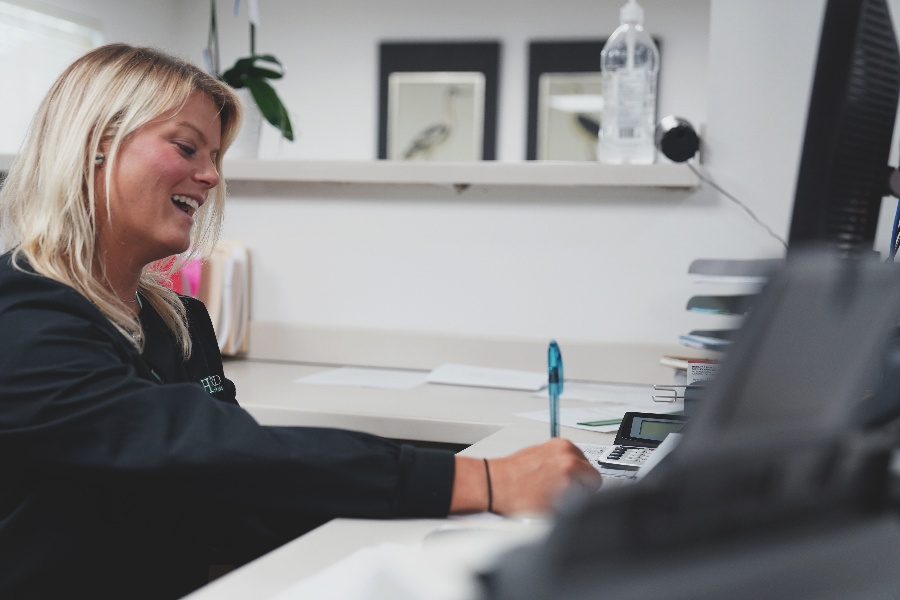 The healthcare industry is constantly evolving, and healthcare providers, especially dentists, face the big challenge of managing finances effectively.
So, why is revenue cycle management important in healthcare, and dentistry in particular?
Medical providers have been taking advantage of healthcare revenue cycle management services for decades—advantages which are vital for dental providers, too.
This article will outline why RCM is crucial for your financial success. As a full-service revenue cycle management company for dental businesses, we at DCS have seen the impact a well-managed revenue cycle has on profitability AND patient experience.
Why is revenue cycle management important in healthcare, specifically for dentists?
The revenue cycle starts with the revenue earned by providing dental services, and ends with the collection of the final payment, and includes all processes in between. Revenue cycle management is important because it ensures that dental providers receive the greatest revenue by reducing the time and effort between treatment and payment.
---
Related: Defining end-to-end revenue cycle management for dentists: Deep dive
---
Because of changing insurance regulations, revenue collection processes must adapt constantly, too. New requirements for billing and reimbursement confront every healthcare provider. Providers turn to specialized RCM teams who adapt efficient billing processes, and keep track of days between treatment and payment—with the goal of shortening that time.
Any dental practice or group stands to benefit from a faster revenue cycle. Revenue cycle management enables dentistry to adapt processes to avoid delays, maintaining their financial health.
If your revenue cycle is not being managed by experts, you'll see more insurance claim denials, leading to delayed claim payments. You'll also face patients who received inaccurate out-of-pocket estimates, and don't want to pay an unexpected bill.
Outstanding claims and overdue patient payments add up quicker than you think, and it's all because there are parts of your revenue cycle that need support.
3 reasons revenue cycle management is important in healthcare
RCM increases your cash flow. When your revenue cycle is managed by specialized experts, you'll see fewer claim denials from errors. Claims are submitted quickly and accurately, resulting in faster reimbursement. You'll also collect more easily from patients, because RCM services automate more of the patient billing system to create a seamless payment process for patients.


RCM increases the efficiency of your processes. With RCM, your team is supported by experts and automated technology. This means your processes are working together to run smoothly and efficiently, from start to finish.


RCM improves patient satisfaction. You will be confident your patient's out-of-pocket estimate is accurate with
revenue cycle management. With experts handling insurance verification and your patient billing processes, you can better explain the different payment responsibilities for the patient and their insurance payer.
---
Related: Dental providers thrive with outsourced revenue cycle management: 5 key benefits you'll see
---
How can you implement the best practices for healthcare revenue cycle management?
DCS is a healthcare revenue cycle management company that specializes in serving dental practices and emerging dental groups. Partnering with a revenue cycle management service provider is often the fastest way to implement RCM best practices for your business. To maximize your results from revenue cycle management companies, successful teams do these things:
Be available to communicate daily
Create insurance claims within 24 hours of a patient's treatment
Work collaboratively with the RCM experts supporting them
For a full breakdown of RCM best practices, download our Dental RCM Best Practices: The Complete Checklist, for free.
Will you get the most out of revenue cycle management healthcare companies?
Revenue cycle management is important because it enables providers to deliver high-quality care while also collecting their full revenue.
RCM transforms your practice or group's bottom line by increasing revenue, enhancing compliance, decreasing errors, and giving your team the opportunity to provide patient-focused care.
DCS offers end-to-end revenue cycle management services to dental practices and emerging groups. To learn more about how your business will thrive with our RCM services, schedule a call with us.
Related Posts
Dental billing resources