Dental providers thrive with outsourced revenue cycle management: 5 key benefits you'll see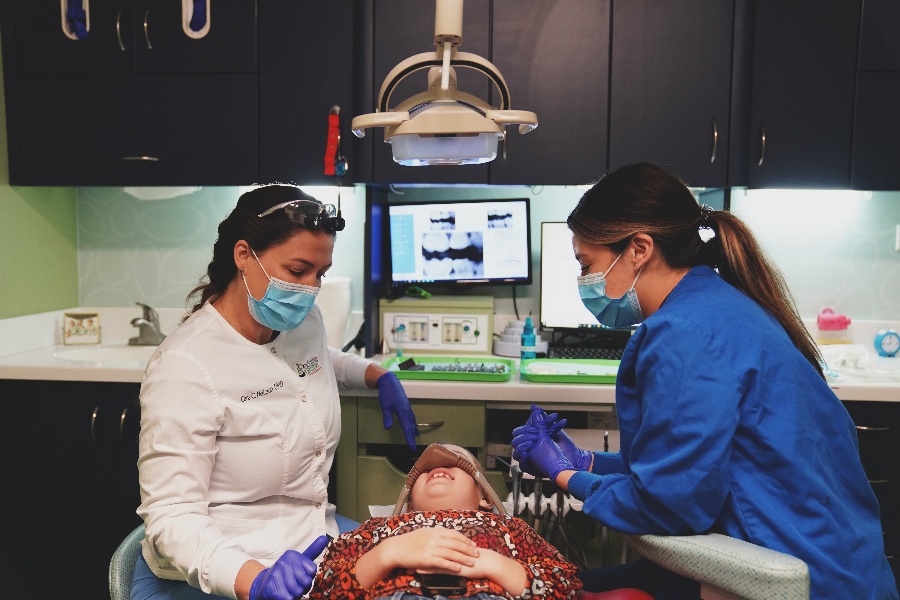 Outsourced revenue cycle management has become a widespread solution across both dental and medical businesses. It's still a relatively new solution to the dental industry, so there are many unanswered questions about revenue cycle management outsourcing and the benefits it provides.
When you partner with revenue cycle management providers like DCS, you're reducing the time it takes for you to be paid after your patient schedules an appointment.
There are several benefits you'll see as a dental care provider when you outsource your revenue cycle management. This article maps out 5 benefits for you, giving you a fuller picture of what revenue cycle management outsourcing does to transform your bottom line.
What is the purpose of revenue cycle management outsourcing?
The purpose of outsourced revenue cycle management is to increase revenue and minimize operating costs, by streamlining the processes to collect payments for patient services.
Here are the benefits of outsourcing your revenue cycle management:
1. Increased revenue collected
If a $50 bill dropped out of your pocket as you walked down the street, you'd turn back to look for it, right? But what if you didn't notice? How great would it be if someone behind you called out "Hey, you dropped this," and handed it over to you?
The accounts receivable in your dental business are like that $50. Only the stakes are much higher because many dental businesses risk losing hundreds, or thousands of times that amount–or more. Who is looking out for you?
It takes specialized skills and systems to find and deliver uncollected funds to you, where they belong. Outsourced revenue cycle management companies provide and improve these skills.
You work hard. When you partner with outsourced RCM experts, you have a team that works equally hard to ensure that you and your team keep as much revenue as possible. DCS experts implement RCM processes to:
Ensure more claims pay in full
Patient collections increase
More denied claims are appealed and paid
Systems reduce errors
You collect all revenue as efficiently as possible
RCM experts organize and streamline your processes by:
Using technology-assisted insurance verification to increase accuracy of claim submission
Implementing best practices to expertly submit, appeal and follow-up with insurance claims
Automating patient billing systems to send statements fast with payment reminders
Working to make sure each of these processes work smoothly together to get your practice paid quickly and accurately
2. Greater efficiency and accuracy in the claims process
Clean claims start with expert insurance verification. Outsourced revenue cycle management ideally ensures insurance verification delivers updated eligibility data on file, with ample time for you to review and discuss with patients. With timely and accurate eligibility information, you'll face fewer denials and collect more.
After treatment, your insurance claims will be submitted quickly and accurately, with expert support. They'll also be tracked until they are paid.
Your RCM partners will post your claim payments to your PMS, also taking proper adjustments to ensure accurate reconciliation.
RCM experts will work your insurance report to appeal and follow-up on unpaid insurance claims to ensure your practice is paid what it is owed. When your team faces denials, payment you're owed is delayed. The longer this payment is delayed from insurance, the more like it is you'll never receive it.
With end-to-end revenue cycle management partners, you have experts who won't give up on claims until you're paid. This is a huge increase to your practice's revenue.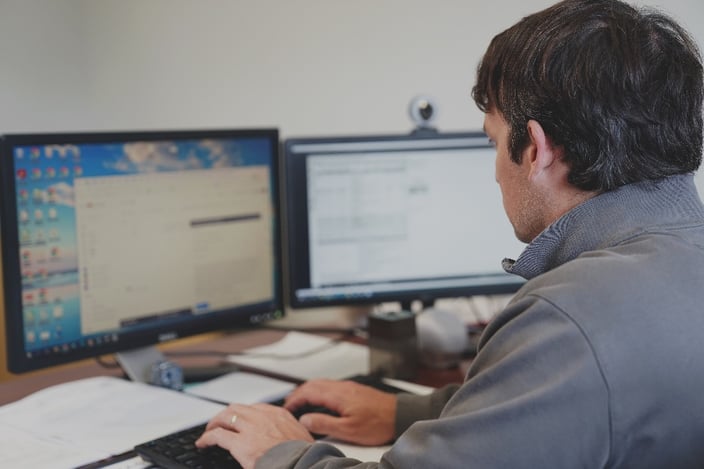 3. Smoother patient billing processes that increase revenue
When you outsource revenue cycle management, (certainly with DCS) your patient billing system is automated. This means your patient is receiving paperless statements and payment reminders without your team having to spend time and resources of postage.
This also makes it easy for patients to pay for their services, offering a frictionless experience. Your patients will love the convenience and ease in which they see their bill and pay it online.
We know dental teams that let patient balances sit unpaid for months. It ends up being written off. This is money left on the table! With experts sending out patient balances as soon as they're available, you'll get payment from patients much quicker.
---
Related: Patient billing services: 3 tips to maximize results for your dental business
---
4. More positive patient relationships and experiences
With outsourced revenue cycle management, you have more confidence in your patient's out-of-pocket estimate. You have insurance benefits verified ahead of time, providing a better opportunity to explain treatment options. But insurance verification is also performed more reliably, by seasoned experts.
Out-of-date insurance information will lead to inaccurate claim submissions and out-of-pocket expenses, which disrupts your patient's experience with your dental practice. But with outsourced revenue cycle management, you know you're getting the information you need to calculate an approximate number for patients.
You're able to give them your full focus and energy in the office, too, leading to a more positive dental experience for patients.
---
Related: Partnering with dental insurance verification services: 5 benefits you'll see at your dental group or practice
---
5. More resources for protection and growth
RCM experts constantly adapt to changes in coding, payer policies, and compliance requirements. This frees up more time and resources for your team to invest in growth, but it also adds a layer of protection to your dental practice.
Working with trained experts helps identify and minimize risks such as embezzlement, unnecessary write-offs and noncompliance. Expertise on topics such as these will save your dental practice from consequences that could threaten your entire operation.
You will also sustainably grow your dental business with experts nurturing and promoting this growth, versus not having the staff to handle the increased workload.
Will you take back control of your income with outsource revenue cycle management?
Outsourcing your revenue cycle management brings huge financial benefits to your dental business. But it also positively impacts your patient's dental experience.
Patients will see that your dental business is well-run, organized, and trustworthy. You'll see an increase in your revenue that will help your business grow and thrive.
DCS provides end-to-end revenue cycle management services. We've seen how full-service RCM optimizes both your revenue and your patient's time with you. To learn more about DCS' revenue cycle management services, schedule a call with us.
Related Posts
Dental billing resources