4 things you can do to raise your dental practice income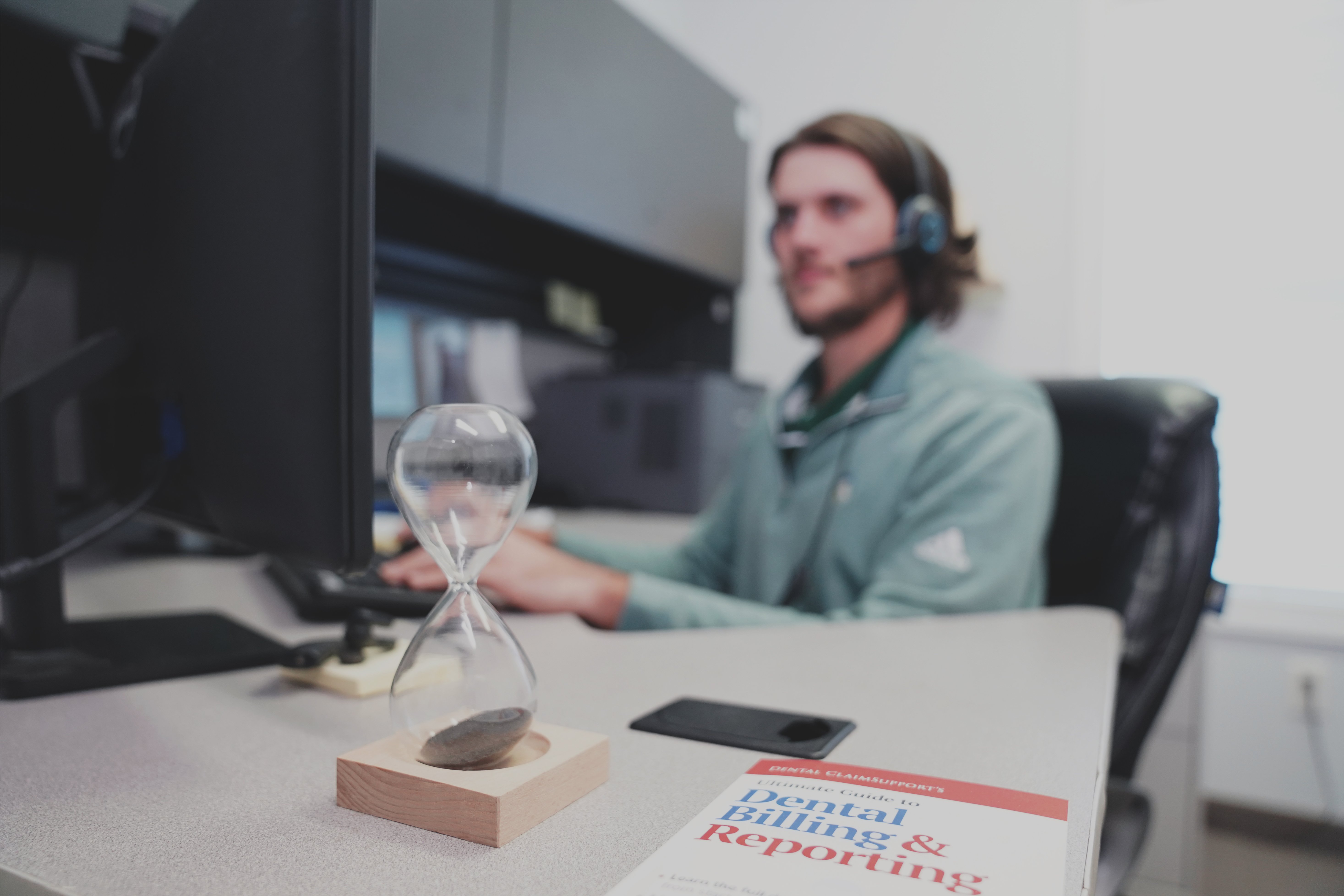 Though your dental practice is a healthcare provider, it is still a place of business. You may be wondering, how can my front desk team help bring in more money? You still have to meet a certain revenue number (depending on your size) to pay for equipment, staff, utilities, and everything else that comes with running a dental practice.
Contrary to what many think, freeing your team from the burden of insurance billing is a great strategy when you are hoping to increase your numbers.
But where do you start? It seems like you're doing everything the way you're supposed to, but the numbers are just not getting higher.
At Dental ClaimSupport we see outsourced insurance billing as a tool to collect more from insurance companies without the huge hit to your productivity, so you're free to build up other (more rewarding) revenue streams.
Since our goal is to help increase your revenue without the full-time overhead costs of insurance billing, we know a few tips to help practices bring in more money.
In this article, you will learn 4 action items for your dental practice to implement in order to bring in more money. These tips range from new processes to new team members. All of which are key players when it comes to improving the financial health of your dental practice.
Here are 4 things your dental team can do to bring in more revenue:
1. Be strategic in filling the schedule
How often is your front office team following up with patients to fill the schedule? Obviously, the more patients come in, the more money you'll make. Your team can call former patients about their annual cleaning, and they can follow up with patients about incomplete treatments.
Help patients use their benefits
Some patients' treatments have to be spread out over a few different visits. This could be due to money, or needed recovery time. Either way, your team can help patients use their benefits efficiently.
The vast majority of your patients will let coverage dollars go to waste. It's up to your team to remind them to take care of their dental needs while the coverage is available. Unfortunately, most insurance benefits don't roll over to the next year.
If they don't use it, they lose it. So your patient has a maximum amount of coverage, typically around $1,500 per year. If they only use $200 of it in one year, the difference of $1,300 is gone.
If your team explains this to the patient, you will be able to fill the chair easier.
Follow-up about unscheduled treatments
It's time for your team to pick up the phone and call your patients with unscheduled procedures. Take the time to understand each patient's circumstance, insurance, and treatment plan in order to explain each of these points to them.
Unscheduled treatments are both good health care and revenue opportunities. You may have many patients who have lengthy treatment plans yet they have not scheduled the procedures. Contacts these patients and book them for their needed dental treatment.
2. Be diligent during insurance verification
Your dental practice needs a streamlined insurance verification process. It's not enough to just check a patients' insurance card when they come in for treatment. Your dental team should be verifying their benefits before they come in for their initial appointment.
Insurance verification will help you avoid confusion about benefits with your patient, and avoid claim denials from insurance companies, thus helping you bring in more money.
Streamline your dental insurance verification process
Insurance verification is oftentimes the least favorite part of the billing process for many people because it can feel a little mindless and repetitive. For this reason, many dental practices struggle to find a streamlined process for insurance verification.
However, if you find a smart, organized, and strategic way to move through this process, it will be far more seamless, and profitable. Your team should always leave plenty of time between their initial call with the patient (exchanging information about their insurance) and taking the time to actually verify their benefits. This way they can make sure their benefits are up to date and active, and have no insurance hiccups once they come in for their treatment.
Choose a great insurance verification software
Verification involves collecting extensive details (from the insurance company) about what benefits the patient has including coverage percentages, deductibles, maximums, limitations, and much more. Dental teams are tempted to either skip or outsource this task so someone else can handle it.
Luckily, there is insurance verification software available to help make this task less tedious. Each software offers different prices and types of services, so it's important to do your own research to figure out which is right for your dental practice.
3. Create a seamless patient billing process
It's a fact with patient billing that the longer you have to wait for them to pay, the less likely you are to get paid.
Patient billing is bringing in 40%-50% of your revenue. You're dealing with real people, and money, so things can get dicey occasionally. This is why it's important to always collect up front from patients before they leave your dental office, instead of sending them a bill in the mail.
Calculate and communicate an estimate of their out-of-pocket expenses
After your dental team has verified insurance benefits, they should be able to calculate patient out-of-pocket expenses. With this estimate, (and let us emphasize that this number could change) the patient is aware of approximately how much they will be paying for their treatment.
When the patient understands this, they won't argue when it comes to paying you because they had a "fair warning."
Educate the patients on their insurance benefits
Not only should you communicate the portion of the cost that they will be paying for their treatment, but also why.
When anyone performs insurance verification, you can get a full breakdown of their insurance benefits. Full breakdowns indicate which dental procedures are covered benefits, at what percentage they are covered, if the patient already used any benefits elsewhere, what the patient's plan maximum is, and much more.
Patients rarely understand their own benefits, but if your dental team can educate them on what their plan covers and doesn't cover, receiving payment from them will go smoothly.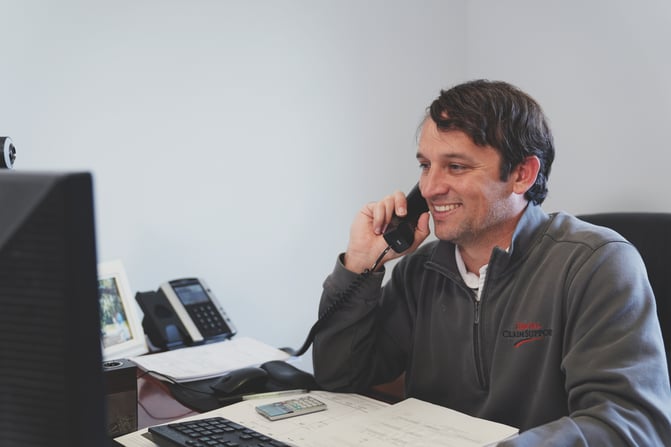 4. Make sure your insurance billing process is efficient and cost-effective
You know how we said patient billing is 50% of revenue? Well here's the other half: Insurance claims are typically around 50% of a dental practice's revenue.
It's important that the person handling these claims is experienced and skilled at making sure claims are clean and accurate. They also need to be experienced in appealing claims, working the aging report and fighting denials.
There are really two options for having a profitable insurance billing process:
Invest in an insurance coordinator
You can hire an experienced insurance coordinator to handle all things insurance billing. This means they do not have any other administrative responsibilities taking their time away from getting your claims paid.
This person needs to be a numbers person who understands the ins and outs of insurance plans and can easily communicate that knowledge to patients. As this person presents treatment to patients, they should be able to let the patient know an accurate estimate of what the insurance company will pay towards specific procedures, since most patients do not.
One advantage is control: you see what this person can and cannot do to improve your income.
A big disadvantage is the cost. In-house insurance billing is usually the most expensive option when it comes to your overhead. Not to mention, the low collection rate that usually results when having to keep up with rules and coding changes on their own.
Outsource to a dental billing company
If you do not want to pay the salary of a seasoned insurance coordinator, you could always opt for a dental billing company.
A dental billing company provides control of your billing system with much lower overhead. You'll have a remote team member – an expert biller (or more, depending on the size of your practice) who will work every day on your behalf to get claims paid and denials overturned.
They will typically connect into your dental software so you can see their work, and they will submit and track claims your admin team has created and batched.
They will also work through your aging report, doing research and problem-solving to get all outstanding claims processed. Like the insurance verification software, it's important to do your research and make sure you choose the right dental billing company for your practice. Each is different in what services they offer and how much they cost.
Ready to take back financial control at your dental practice?
There's no shame in wanting your dental practice to bring in more money. You are a place of business providing services to people. You can bring in more money by hiring the right people, implementing the best processes, and being strategic about how to get patients through the door.
Dental ClaimSupport is one of those tools you can utilize to have a more profitable dental practice. Our expert billers can help streamline your insurance billing process in order to get more claims paid, while your dental team can spend more time implementing all of the other tips we mentioned in this article.
To learn more about what can make your dental practice successful, dive into our Learning Center and unlock the revenue you've been hoping for.
Related Posts
Dental billing resources