Do you know the top 5 billing reasons your dental patients will quit your practice?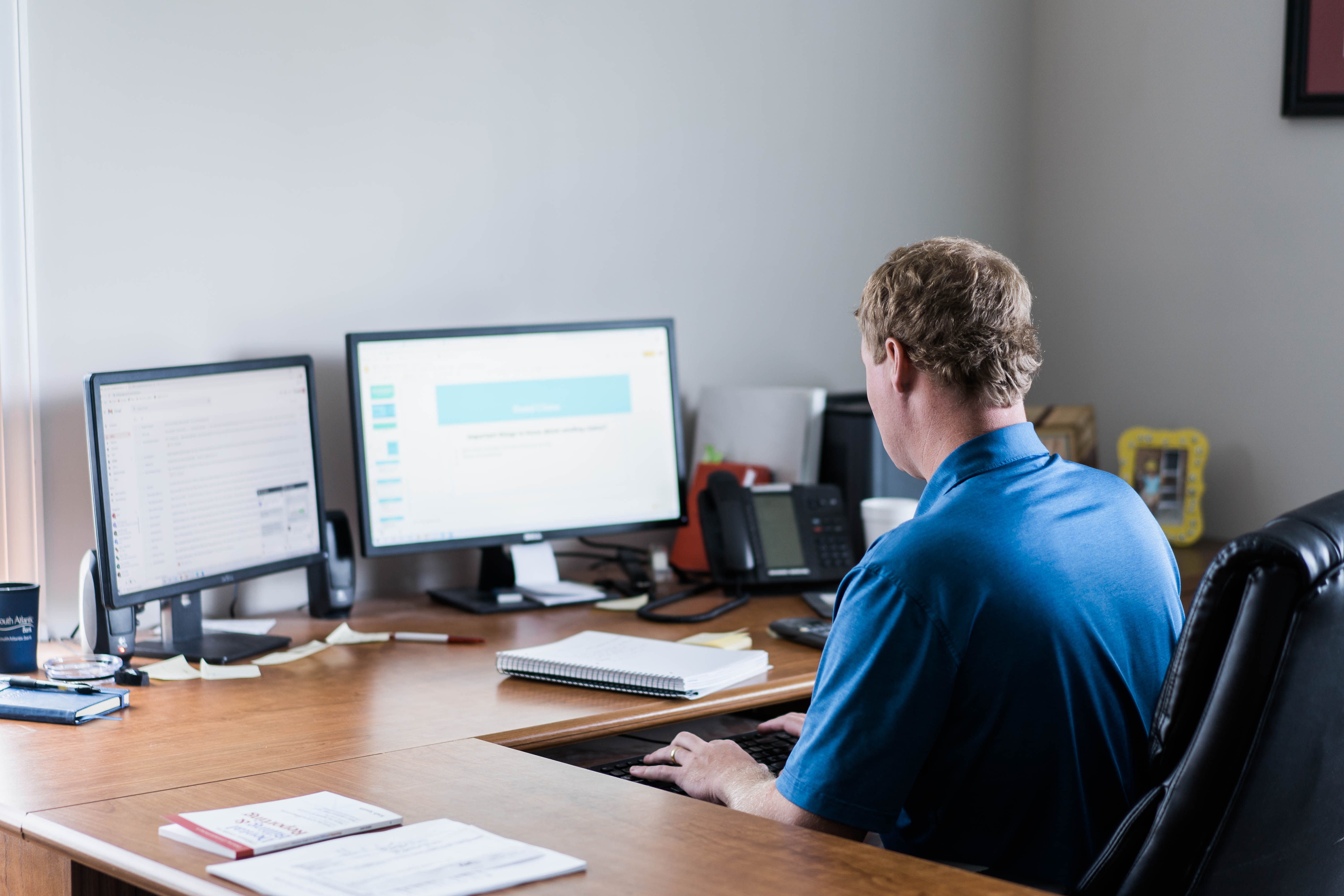 Have you ever had a patient leave your dental practice, and you weren't sure why? Perhaps you got a call from a different dentist asking for their medical information and were left confused. It's hard not to take it personally and wonder where you went wrong as a practice.
You've probably seen other practices lose patients for different reasons, all of which point to one key ingredient to success: communication. The most successful dental practices we see at Dental ClaimSupport prioritize communicating effectively with their patients. That's how they are able to avoid billing issues that cause patients to leave.
In this article, we will share the five most common reasons patients leave dental practices and how you can avoid them. Losing patients means losing revenue. The reasons we go through in this article are all billing-related reasons that YOU as a team member can control. You can build a healthy, long-lasting relationship with your patients by avoiding these mistakes.
1. Failure to communicate the out-of-pocket cost of a procedure
A huge reason patients leave dental practices is failure to communicate accurate out-of-pocket expenses to the patient. Picture it: The patient has completed their procedure and goes to pay, and is shocked by their bill. This is because someone did not let them know approximately how much they would need to pay to cover the procedure.
This is typically the case for practices that do not verify patient insurance ahead of the appointment.
Verification of patient insurance prevents miscommunication on out-of-pocket costs
Patients rarely understand their insurance benefits. While it's technically their responsibility, we all know that they hardly ever know what their insurance will and will not cover. So, to make your patient's experience as positive as possible, that task falls to you, the person they turn to for help at the dental office.
When you verify a patient's insurance before their visit, you can understand what kind of out-of-pocket expenses they are facing, and let them know beforehand so that there are no surprises.
The patient can prepare accordingly to pay the said bill, and you aren't left face-to-face, haggling uncomfortably to collect from the patient. Moral of the story? Make insurance verification your first step to your dental billing process.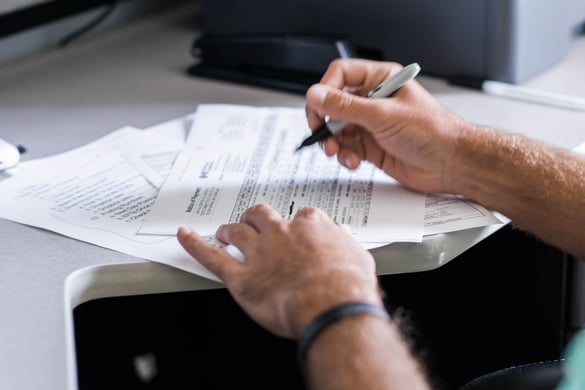 2. Incorrectly calculating the patient's out-of-pocket cost
If you have your patients pay their portion right after their procedure, then send the remainder of the cost to the dental insurance as a claim, you're calculating how much the insurance covers and can give your patient the difference as their bill.
This is a great practice called the "$0 balance system." You're verifying their insurance benefits and calculating exactly how much the patient owes you because you know, to the penny, how much their insurance will cover. Having a zero balance on each patient's ledger is ideal!
However, if you get this calculation wrong, you'll get paid by insurance and realize it didn't cover the full cost of the procedure. You will then have to send a statement to the patient telling them they owe more because you didn't calculate accurately. A surprise bill in the mail after they thought their dental costs were taken care of does not make for a happy patient.
This is even more frustrating to the patient when it happens months later. Obviously, people make mistakes, and miscalculations happen, but if it's a regular occurrence, your practice is going to lose patients.
---
Learn more about dental insurance verification options in our Learning Center.
---
3. Failure to follow up on dental insurance claims promptly
If your practice is sending claims on your patients' behalf, it is important to follow up on claims being paid. Reminder, fee-for-service is when your patient pays the entirety of the bill in full right after the procedure. The patient is then reimbursed by insurance a few weeks later because YOU sent an insurance claim on their behalf.
That means reimbursement for the patient lies on the shoulders of whoever sent in their insurance claim. We can pretty much promise that if the patient isn't reimbursed within the month, you're going to get a call from them wondering if you sent the insurance claim. Keeping track and following up on these claims is an important part of keeping your patient happy enough to come back, and even refer their friends.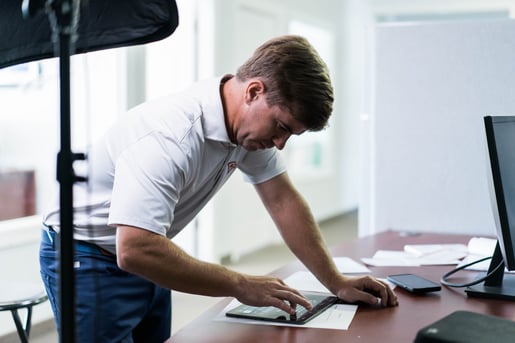 Work your dental insurance aging report a minimum of once a week
Tracking unpaid claims by working your aging report regularly is a great way to make sure insurance claims are paid in a timely manner.
This means making those calls to insurance that we all hate. It's a frustrating job. You sit on hold and might not initially get the answers you want… this job needs someone persistent, a problem solver who gets excited when they check something off their to-do list. Do you know those people who have a to-do list every day and live by it? That's who needs to be in charge of working your aging report.
With this person diligently keeping track of the aging report, they will know if a claim was denied and work to get it appealed immediately in order to get the claim paid. Also, this way if you have a patient call you about a missing reimbursement check, you will have an explanation and a solution for the denial.
4. You did not explain what a downgrade was regarding the patient's dental insurance plan
Some dental insurance companies will pay for the least expensive procedure option IF there is more than one option. For example, there are usually downgrade options for fillings and crowns.
Is this common information the patient knows? Probably not. As we said, patients rarely understand their insurance benefits, and certainly aren't aware that there are sometimes options when it comes to their dental work.
It's your ethical responsibility to make them aware of their options. If there is an opportunity for a downgrade, you don't let them know, charge the more expensive option and they find out later what it is… you're going to have an angry patient. Letting them know these options and explaining their insurance coverage will create trust between you and the patient.
5. Mismanagement of Coordination of Benefits (COB)
When the patient has more than one dental insurance plan, COB rules determine the order in which the benefits are considered for reimbursement. The order in which these claims are filed is important to give your patients and your practice all the coverage available
There are two common ways to mismanage COB.
A. Failing to submit secondary claims on behalf of the patient
When patients come to dental practices with two different insurance plans, they expect the practice to submit not only the primary claim but also the secondary claim to insurance companies. This is common for spouses who each have their own insurance plans from their respective employers, and also cover each other.
If you're unwilling to submit the secondary claims on their behalf, the patient is going to find a practice that will.
B. Inaccurately calculating the patient's COB
It's important to understand how to accurately calculate the patient's cost after COB. They have two insurance plans at play, so their coverage and the out-of-pocket portion is going to look different, depending on their policies. You can see some examples of how to calculate COB in our article, "How your Coordination of Benefits knowledge is valuable to your dental team."
Make sure billing issues do not cost you dental patients
The fact is, a lot of people leave dental practices because their insurance changes, they move, or maybe their favorite hygienist leaves. These are out of your control. Life happens! What you can control is your billing process and how you communicate with your patients.
Financial stress prompts a change in most people's lives. However, if you are transparent and organized about how you tell your patients their procedure's price AND keep track of claims on their behalf, they will trust you and stick with your practice for the long haul. In other words, they won't have a reason to make this change.
You need high patient retention because your patients are what bring your practice revenue. Focusing on how to communicate effectively with them on things like procedure costs, explanation of benefits, and their unpaid claims helps more patients stay with your practice.
To learn more about steps you can take to keep everything at your practice running smoothly and what can make it successful, read about the 5 reports you should be running to have a successful dental practice.
Related Posts
Dental billing resources