3 ways that old or missing fee schedules derail your dental practice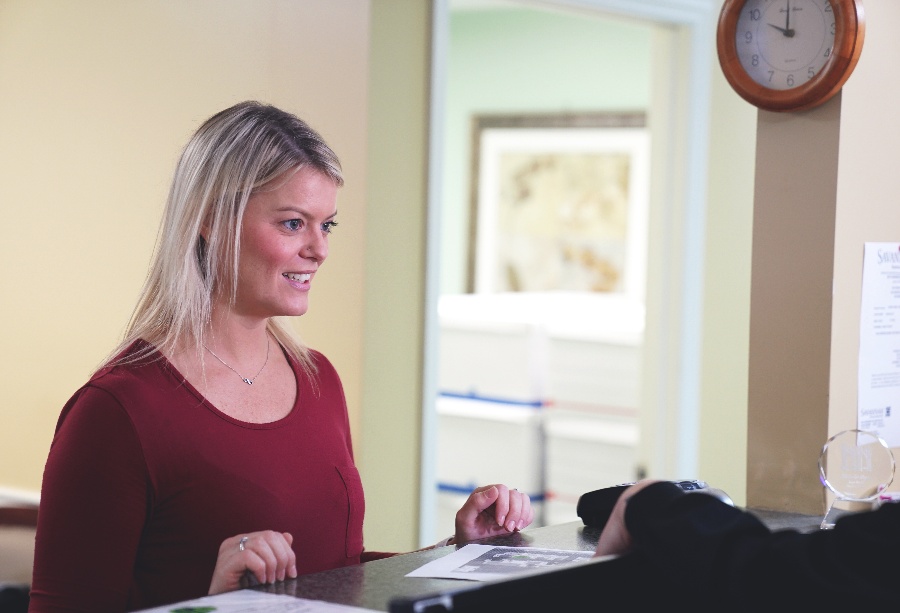 Did you know that many practices collect less money than they could, because their fee schedules are out of date? The payer will happily pay less than the amount you're entitled to if that's what you've requested on your claims.
When you have outdated fees in your practice management software, your claims will repeatedly deliver lower payments than they should. You can fix this by understanding how fee schedules enable you to collect the full amount allowed.
Your PPO fee schedule is the maximum amount your insurance payer allows you to charge for each dental service. This is usually less than 100% of your actual charge – your normal practice fees for services.
It's important to set your normal fees appropriately, so that you to collect the maximum allowed. You need to keep current updates to your normal fees and PPO fee schedules in your software. This setup enables you to collect the full amount the plan agrees to reimburse. And your patient out-of-pocket estimates will be more accurate.
DCS is a full-service revenue cycle management service provider. Our services – including fee schedule setup – give dental teams the chance to focus on patient care while collecting all allowable revenue as cash flow you can count on.
Through the years, we've seen what happens to dental teams who work with outdated (or missing) fee schedules in their practice management software. Spoiler, it negatively affects the two most important things: your revenue and your patients' experience.
In this article, we're sharing 3 three reasons why it is important to set up a current fee schedule for your dental practice, and the pitfalls of using outdated fees.
By understanding these consequences, you will understand its direct impact on your bottom line, and the value you add when you update it annually in your practice management software.
The health of your patient relationships and revenue depend on it.
1. Your practice will miss out on revenue it is entitled to collect from insurance payers
Your claims should deliver the full amount that the insurance payer will reimburse for your dental services. If your claims request less than the maximum allowed, your practice will lose out on revenue it should be collecting.
The maximum allowed is defined as 'the maximum amount a plan will pay for a covered health care service.' - Heathcare.gov
If your normal fees are lower than customary for your area, you will likely miss out on insurance revenue, because those claims will request less than the maximum allowed. So insurance will not reimburse you everything you are entitled to.
"I know dental teams that haven't updated their fees in years. They don't know they could be making way more money." - Molly Singer, Dental Consultant and Training Manager at DCS
A crucial part of keeping your dental practice profitable is increasing your fees to stay up to date with the usual and customary (UCR) fees for your location.
2. Your out-of-pocket estimates will be more time consuming to calculate, which creates a frustrating patient experience
Have you ever been to a store, where you're at the cash register, and because the label is missing from your item, it is taking the service person forever to figure out how much you owe?
If you've experienced anything remotely similar, you know how frustrating it can be as a customer.
Working without a fee schedule is like asking your patients to buy items with wrong or missing price tags.
When your patient is checking out after their treatment, you will need to calculate their out-of-pocket estimate. If your fee schedule is not already set up in your practice management software, you will have to do this manually on the spot.
We all know how complicated insurance calculations can be, especially with each person's individual coverage. You have to consider:
Limitations

Deductibles

Maximums

Waiting periods

Percent covered
This slows down your entire checkout process and can lead to a frustrated patient who is ready to leave.
If you DO have your fee schedule entered properly in your software - your patient will not have to wait for you to manually figure out the estimated amount due. The software does it for you!
The treatment plan is printed within seconds and your patient is good to go.
3. You could collect the incorrect amount from your dental patient
Do you know what patients hate even more than waiting? Being inaccurately charged for their treatment.
Trying to manually figure out all the details of a patient's insurance plan on the day of their treatment is poor time management. But it also results in mathematical errors when reviewing the treatment plan and financial agreements.
There are two things that could happen when the fees in your system are outdated.
1. You could overcharge the patient. You may end up collecting more from the patient than you needed to, if the insurance company paid you more than expected. This will result in more administrative work to issue refunds to patients. Don't make your job harder than it is.
2. You could undercharge the patient. You collected the patient's estimate, and insurance sent you less than you were anticipating. So you have to send your patient another bill. This will lead to a pretty unhappy patient, and this is avoidable.
Both of these can result in a frustrated patient who might begin to view your practice as disorganized. This loss of confidence can lead to them leaving your practice, and finding another dental provider.
---
Related: Do you know the top 5 billing reasons your dental patients will quit your practice?
---
If this happens often enough, it could begin to negatively impact your revenue.
Input your fee schedule into your software so that you can have a more accurate out-of-pocket estimate for your patients.
Are you ready to regain control over your income from insurance companies?

Neglecting to set up the fee schedule in your practice management software is more common than you would think. A busy office team doesn't have time for this detailed task. So having a service like DCS get your updates done relieves your team of extra administrative work, provides accurate estimates AND gives you data you can use.
Give your patients an amazing dental experience by avoiding the consequences of not setting up your fee schedule. You'll be able to collect more and worry less.
Put patients first with DCS, your full-service dental billing partner.
Schedule a call with one of our experts to learn more about how you can collect more from patients and insurance companies.
Related Posts
Dental billing resources