Best automated dental insurance verification software: Our 4 top picks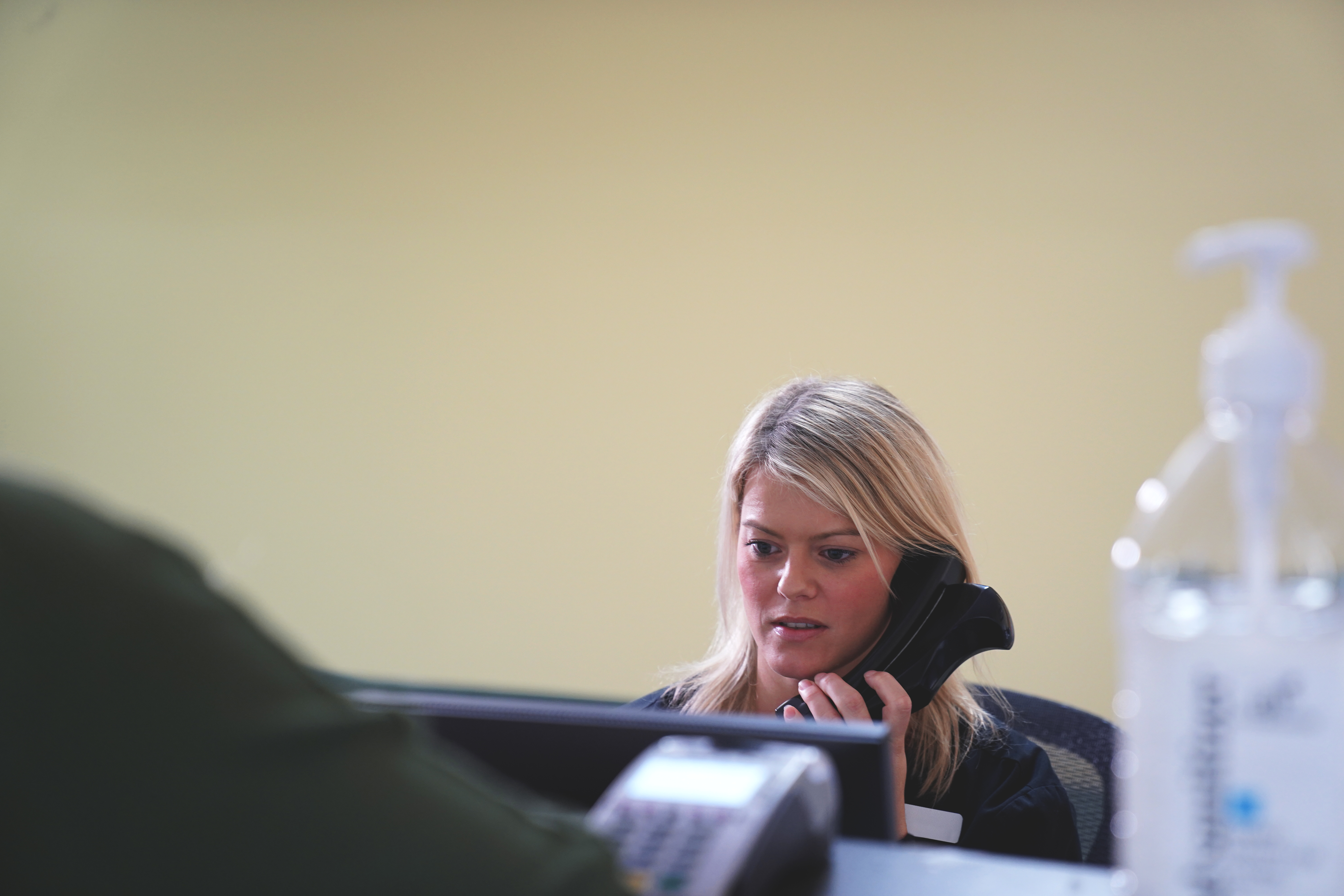 In the dental office, the process of insurance verification is the first step to determine if a patient has dental insurance coverage and if they qualify to receive benefits for dental treatment. Knowing your patients' coverage leads to payable claims. Verification results in a full breakdown of the details about your patients' eligibility for benefits.
Traditionally this task is proven difficult because it's tedious and requires close attention to accomplish. Verification involves collecting extensive details (from the insurance company) about what benefits the patient has including coverage percentages, deductibles, maximums, limitations, and much more. Dental teams are tempted to either skip or outsource this task so someone else can handle it.
It's important, however, that your office keeps insurance verification in-house, in case your team needs to contact a patient about their benefits.
The good news is that collecting a full breakdown doesn't have to be a tedious manual process of entering each patient's benefits into your software. Instead of ignoring or outsourcing the task of insurance verification, you can now use software that helps you collect the details about a patient's coverage.
So in essence, you are automating and outsourcing the monotony of verification using software, but still owning the process in-house.
In this article, you will learn about the top 4 insurance verification software programs. After comparing prices, features, and reviews, you will be able to take the next step toward an informed decision on which software is right for your dental practice.
Let us emphasize: Keeping insurance verification in-house can maintain an exceptional patient experience
These software programs can help you see the latest data by running checks on a regular schedule, automating your insurance verification process, and cutting out time spent on the phone with patients and hours spent on hold with insurance companies, trying to verify the patients' benefits.
Because automation now makes this much easier, doing verification in-house also saves you money. So there is no need to spend money trying to outsource insurance verification services, especially once you have the software.
Okay, we're off our soapbox. Now let's break down the top 4 insurance verification software.
We found all of the following information on each software company's site and their reviews sites such as Facebook and Glassdoor.
Disclaimer: The information below was gathered from recent website visits and is subject to change. Make sure to do your research by contacting software companies directly before making a selection.
4 dental insurance eligibility verification software programs
We'll now break down 4 of our favorite, most-used insurance verification software programs. This list is in no particular order or ranking.
Vyne Trellis
Vyne Trellis is a comprehensive insurance billing platform offering claim and attachment integrations, eligibility verification, and ERAs, all for one monthly unlimited service fee.
Vyne Dental has been in the dental news recently for acquiring "Onederful" dental planning software that connects dental payers companies for eligibility, benefits, claims, and electronic remittance advice. This will likely increase the efficiency and service offering of Vyne Trellis.
Available features
Vyne Trellis includes the following features:
Unlimited submission of insurance claims and attachments
ERAs (*provider must enroll to receive ERAs) - Electronic Remittance Advice
Insurance claim research and denial support
Real-time insurance eligibility (patient insurance verification)
Price
Vyne Trellis includes these services for an unlimited rate of $99 per month, per practice location.
The total is nearly $1,200 per year. Speak to a VYNE representative about a possible per insurance verification charge.
Reviews
We found the most reviews for Vyne Trellis on their Facebook page, with an average rating of 3.5 out of 5 stars.
Dentifi
Dentifi by Trojan Professional Services is dental insurance verification software for dental professionals that aims to increase productivity through a more efficient, automated verification process.
Dentifi integrates with Dentrix, Eaglesoft, Opendental, Softdent, and Easy Dental.
Available features
There are two options with different features, according to a downloadable flyer:
1. DentifiDT includes:
Automated Export of Appointments
Automated Eligibility
Trojan Benefit Plan Matching
On-Demand Carrier Faxes
Request Trojan Benefit Plans
Link Trojan Benefit Plans to Update Coverage Tables
Web Updates of Trojan Benefit Plans
2. DentifiDE includes:
Automated Export of Appointments
Automated Eligibility
The fully integrated version of Dentifi works from your appointment book to send requests for eligibility, gather benefit information, and import that directly into your coverage table.
Price
You will have to inquire to Dentifi about their price, as it is not listed on their website, and it likely depends on the size and revenue of your dental practice.
Reviews
Trojan's Professional Services has a 4.7 out of 5-star review on Facebook.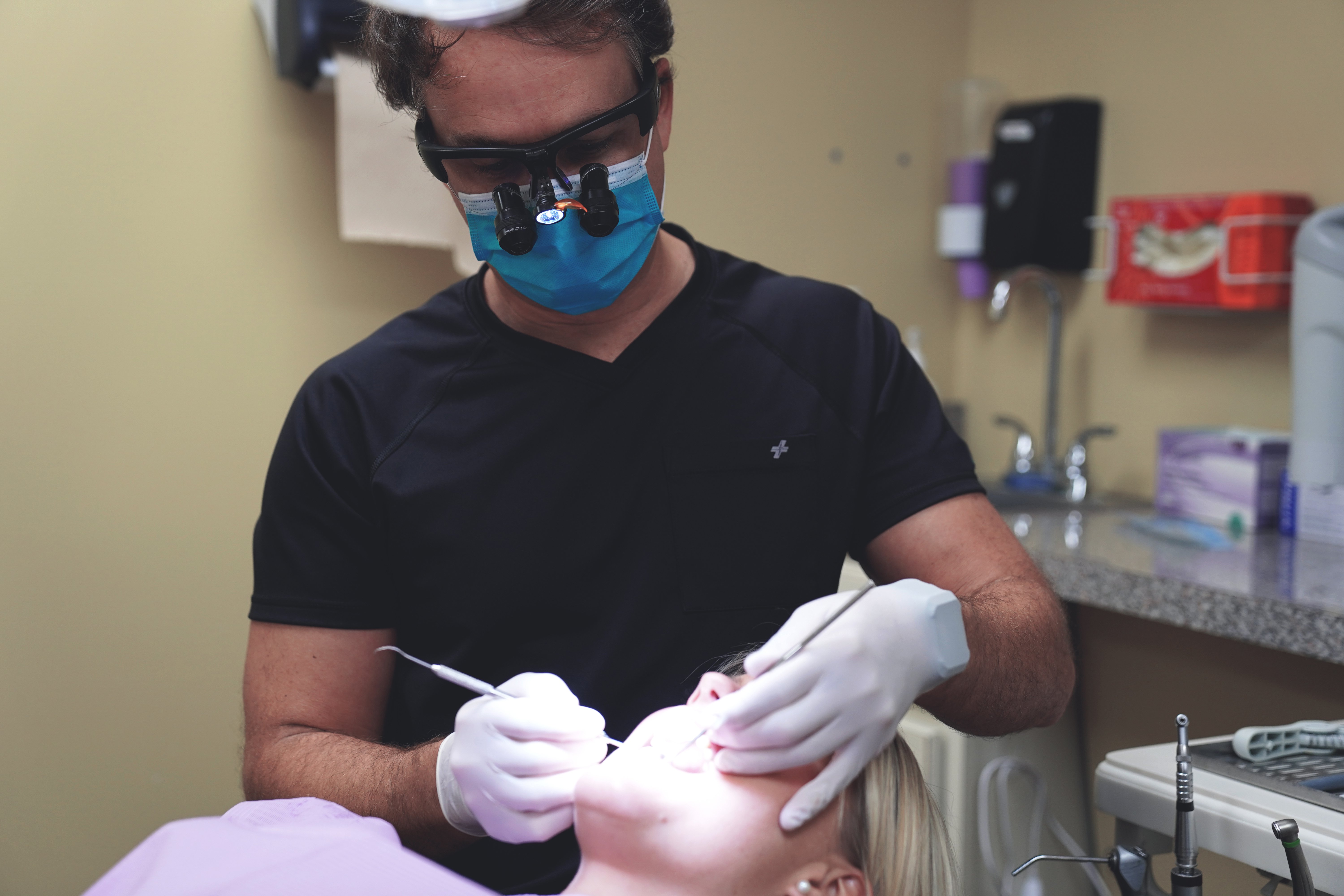 DentalXchange
You'll see DentalXchange in our article about clearinghouse services. But DentalXchange also offers insurance eligibility checks through service packages that bundle several applications together.
ClaimConnect and the Preferred Practice bundle are two such packages that support the review of patient eligibility, benefits, and claim status from participating insurance companies.
Available features
Automated verification is supported in some DentalXchange bundles including:
Preferred Practice Bundle, featuring
Claims processing
Real-time services (check patient eligibility, plan benefits, details, and status)
Attachment service
Website updates
Patient education videos
E-patient statements
DDS time manager - staff hours and payroll manager
Marketing services
ClaimConnect, featuring
Claims Processing Services
Real-Time Transactions
DHMO Service
Attachment Service
Price
Similar to Dentifi, you have to inquire to DentalXchange about quotes and prices of their services. This information is not listed on their website.
Reviews
DentalXchange has a 3.1 out of 5 stars review on Glassdoor. We were unable to find reviews on Google or Facebook.
Zuub
Zuub's insurance verification software integrates with many popular practice management programs, such as Dentrix, Eaglesoft, Opendental, and others. It provides access to coverage data from over 280 participating insurance companies.
According to the company's website, their pricing includes unlimited verifications.
Available features
Zuub integrates with your current dental software in order to increase efficiency. Some of its features include:
Advance access to your daily schedule of patients for up to 25 days ahead of time
Automatically pre-populates patient information from your dental software
Verifies individual or all patients with a click
Completes your entire day's verifications in less than 5 seconds
Price
Zuub's price rates are tiered, depending on the size of your practice, and framed as a flat rate. Speak to a Zuub representative about a possible per verification charge. These are the prices listed on their website:
If you have up to 500 patients monthly, you will pay $199 per month.
If you have over 1,000 patients monthly, you will pay $299 per month.
If you have a larger enterprise practice, you will have to inquire with their team about the price.
Reviews
Zuub has 5 out of 5 stars on Facebook. There are only 4 reviewers, though. We were unable to find reviews on any other site.
Insurance verification software will help your practice bring in more money, and keep patients happy
The benefits of verification software really go back to helping your practice bring in more money, because when your patient is eligible for coverage you already know your insurance claims are payable. Getting the verification process perfectly streamlined, and automated (where possible) can help with efficiency.
Verification can also reduce stressful phone calls with your patients, where you need to explain out-of-pocket costs that weren't covered by insurance. Verifying their insurance benefits helps keep them happy and accurately informed about their costs and coverage.
Not to mention, sitting on the phone with insurance companies as they try to break down a patient's insurance benefits can be a daunting task, so let one of these software options do that for you.
What's next after you've verified insurance?
Once you've determined that benefits exist to cover your claims, what's next? Batching and sending claims is the next part of the insurance billing process.
Unfortunately, eligibility does not necessarily guarantee that insurance will pay. Insurance companies constantly find new ways to deny or downgrade claims, even if you've verified eligibility for coverage. Verification helps you determine what insurance companies might pay if your claims are otherwise complete and correct, and the insurance company's rules haven't changed.
Most dental teams are too busy to do all the follow-up to collect on claims. That's where outsourcing comes in.
You have the option to work with dental claims experts, like us at Dental ClaimSupport, who are super-efficient in closing claims. Your remote biller will gather the attachments, notes, coding knowledge, and keep up with endless rule changes that get your claims paid. They spare you the high cost of these time-consuming tasks.
Do your research, and learn more tips on how to streamline your insurance verification process in our Learning Center. It will help your practice collect more money, and avoid confusion about patient benefits.
Related Posts
Dental billing resources