Two ways to hire the right people at your dental office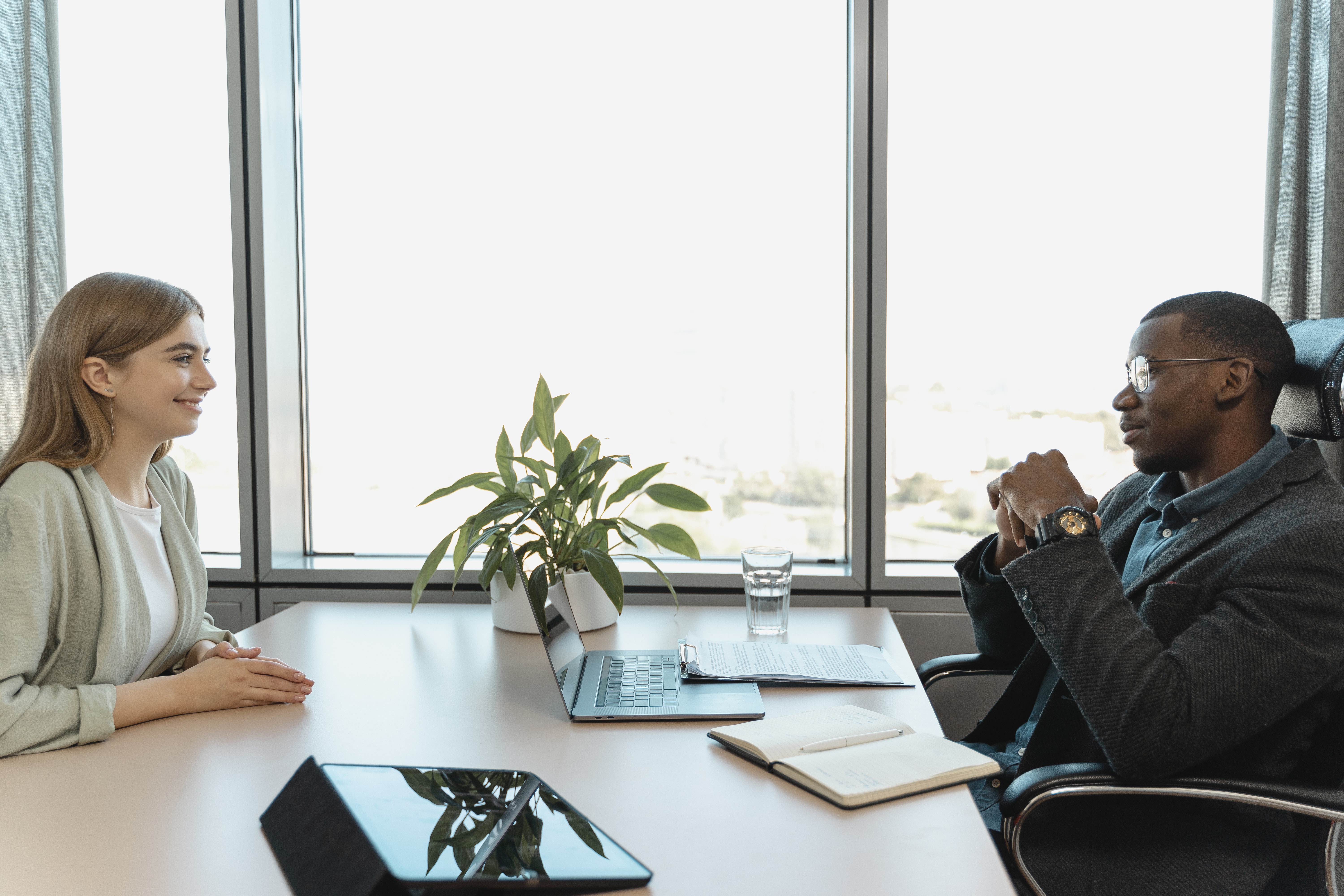 A question we get pretty often is "how do I find the right people to hire at my dental office?" If you're reading this, you know hiring the right people is difficult, and dental insurance billing is a highly specialized niche. It takes certain skills and knowledge to get your claims done quickly and done right.
At Dental ClaimSupport, over the years of helping offices get their insurance claims paid, we see all kinds of people working at dental offices. That being said, we have seen plenty of people be amazing and not-so-amazing at their jobs.
In this article, we will give you a few tips on staffing your dental office, in order to have an efficient office and higher retention rate.
How do I hire the right people for my dental practice?
Because dental is so specific an industry, it's hard to find someone that has proper experience and isn't just looking for a paycheck.
You need people that not only have proper experience and knowledge of dental insurance billing, but are engaged in the work they are performing. You also want someone who is going to promote and participate in a healthy, pleasant work environment. In order to find this, you need to already have this environment established.
In "The Business Purpose" podcast, we learned a lot from the episode "How to hire the right person… even when you can't find people to hire." The host, Scott Beebe believes there are two parts to hiring the right person.
Creating a remarkable culture
Finding the right people to come join in on your remarkable culture
These two elements cannot exist without one another, so it's important to understand each part in order to hire successfully.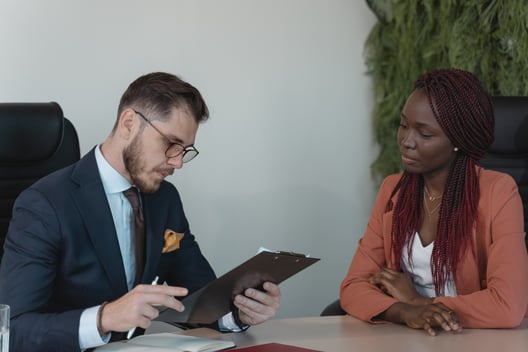 1. What does a remarkable culture mean in a dental office?
A remarkable culture doesn't mean that you have a modern Google-type of office where you have a beer fridge and ping pong table in your dental office. Obviously that would be fun, but there is much more to it than that.
Create a mission & value structure to your office where everyone is working towards the same goal
This means there's a process for everything that everyone abides by and understands. This is organized onboarding, clear job roles and a clear expectation for everyone on your team. Everything has a purpose and process.
Add weekly meetings or check-ins to your calendar
Meet with your entire team, to reiterate your mission, values and expectations. This could also be where you meet people where they are. See how everyone is doing, listen to any question or concerns your team may have with these processes.
For us at Dental ClaimSupport, we meet every Monday altogether with our marketing, sales and operations team to get on the same page for the week. It helps build communication and community within our organization.
We know at a dental office you aren't able to check in constantly with one another, as it's likely everyone is busy with a patient or billing, but scheduling a weekly meeting to touch base and create goals for the week is a great way to make sure everyone knows what's expected of them.
Repeat & maintain the structure within your dental office
As Scott Beebe says in his podcast, repeating and maintaining this structure over time will help create a smooth and healthy work environment where everyone knows what they're supposed to be doing. This makes for a far more appealing place to work.
Have you ever worked at a start-up where people don't totally know what they're supposed to do and it's a little unorganized at first? It's not very fun for the first year or so! An unorganized workplace can lead to people doing others' jobs, which can lead to the job not being done correctly or even resentment between coworkers.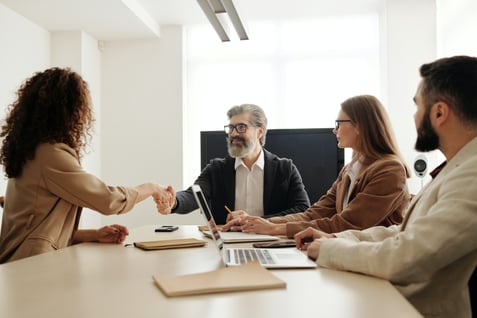 2. So, how do I find the right people to join my remarkable culture?
So you've figured out how to create an organized, structured work environment. How can you find the right people? First things first: write your job description.
Remember when we talked about clear job roles? Here's where you can set the stage for any candidates on what will be expected of them if they're hired. Here's a laundry list of what to include in your job listing:
Job title - This is the first thing they're going to see on the listing. The job title needs to be clear, and include the essence of the role. You don't want them to have a job title that doesn't really match what their responsibilities are.
Mission and values - let them know what your dental practice is all about and what they need to be striving towards every day.
Description of your dental practice - Let them know what kind of dental practice you are, where you're located, size of your team, what the hours are and any other logistical information they'll need to take into consideration when applying.
Job description - In a few sentences, describe what the job is and how it is important to the dental practice. What piece of the puzzle will they be? What will their overarching goal be in this position? Answer this in the description.
List of expectations - write a list of the tasks the candidate will be responsible for. Like we mentioned, set expectations early for what they should be working on everyday.
Other logistical details - List when you're hoping to fill the position, experience requirements, salary range, benefits or anything else that may come up in the interview.
The dental industry is very much based on word-of-mouth and who you know. After this job listing has been posted onto your practice's website, share it with friends, family and other dental offices you may be in contact with.
Perhaps share it with some of your colleagues you went to dental school with or send it to the local hygienist school. There are plenty of places that will be sure to help you get a quality candidate.
Things to look for when interviewing a candidate for your dental practice
So you've gotten a few calls and emails about interviewing for your position. How can you prepare to find the right person for your remarkable dental practice?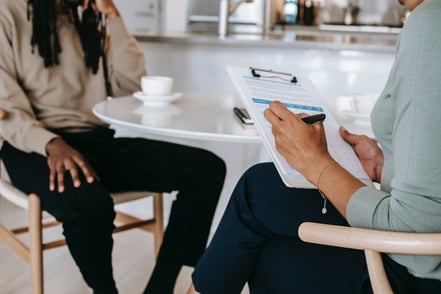 Once you've sifted through anyone who doesn't have proper experience, get ready for some preliminary phone interviews. These are typically a few minutes long and help you verify that they're easy to communicate with, still interested in the position and ready to discuss next steps with you. This is an easy way to nix anyone who might be hard to get in touch with, or is unpleasant on the phone.
Now for the in-person interviews. You've narrowed your search, it's time to find your all-star addition to your dental team. Here are a few things to ask in interview to find the right person:
1. Ask about their previous experience and why they left
Does their previous experience seem like it could help them in this position? Do they have the skillset to take on this new position or at least the ability to learn new things?
2. Ask them what they're looking for in their next position
See what kind of work environment they are looking for. Best case scenario, it aligns with the remarkable culture that you've created.
3. Go through some of the tasks expected of them
Feel out if they know much about what they'll be doing. Leave room for them to learn, however prior knowledge is a huge plus.
4. Ask what they do when they're not working
What kind of person are they? Do they get along well with others? Are they a team player? These are important personality traits to get a read on when hiring a new member of your team.
Speaking of personality traits, depending on the position, you may ask very specific questions about the traits you're looking for. For example, if you're hiring for an insurance coordinator, you may ask how organized they are, if they're the type of person to keep to-do lists or if they're a type-A kind of person.
Figuring out someone's personality and how it can help build a healthy work environment is a key factor to an effective interview.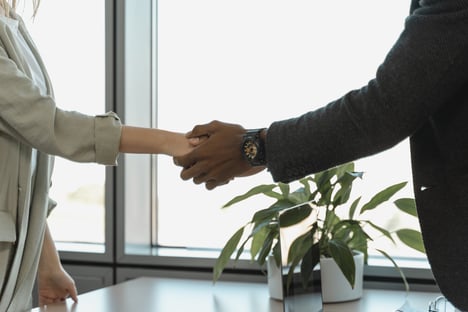 Hire at your dental office with confidence
Properly staffing a dental office is difficult. However, with these strategies on creating an amazing work environment and hiring a person who is going to honor it, you are sure to create a team of people who follow your mission and values, and work together to create a more successful practice.
At Dental ClaimSupport, we see dental offices struggling with hiring team members often, which is why we are here to be a resource for hiring tips and advice.
Continue your hiring journey by learning about what makes for an effective office manager, and how to hire an insurance coordinator.
Related Posts
Dental billing resources