2 reasons you should outsource your insurance billing, even if you're a start-up dental practice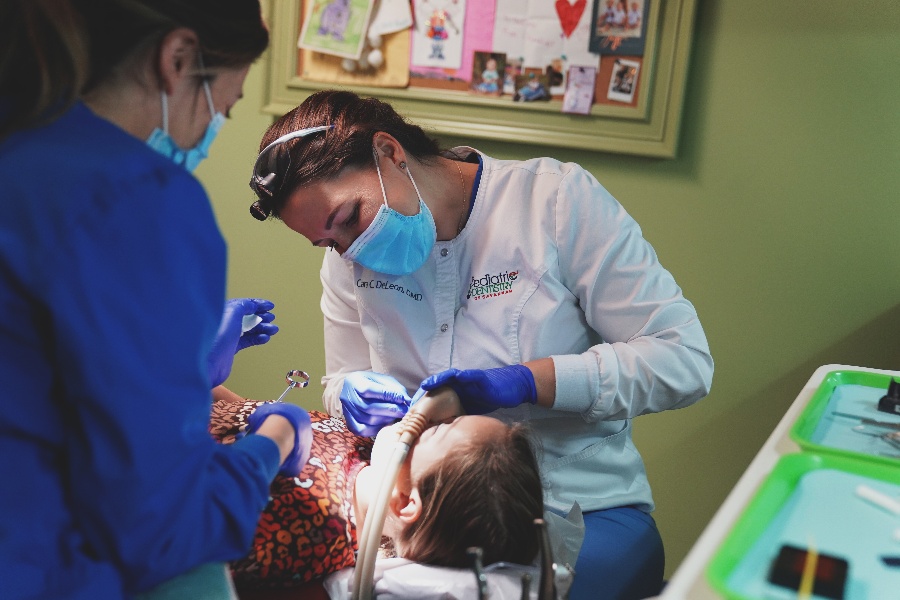 You've finished dental school and have a few years of experience under your belt. You're finally in a place to start your own dental practice and you're trying to figure out what to do with your billing. You're stressed about finding the right people to hire, and you need a billing expert to make sure you are collecting from insurance companies what you produce.
We work with old and new offices all the time at Dental ClaimSupport. We've seen even start-up dental practices, fresh out of the gate, outsource your billing, setting themselves up for success early in the game.
By the end of this article, you'll understand how even if you're just starting out as a dentist, outsourcing your insurance billing can set your practice up for success in the long run. There are two major reasons outsourcing can make your start-up practice successful and we will explain them to you.
1. Outsourcing your dental billing can save you thousands in hiring costs
Well, for starters it's cheaper to hire an outsourced dental billing company than an insurance billing coordinator.
You heard that right. Kind of surprising, we know. According to Glassdoor, the average salary of an insurance coordinator is between $47,476 to $53,173 per year. On average, an outsourced dental billing company costs around $18,000 to $19,200 per year.
Let us do the math for you. You can save up to $31,425 a year outsourcing versus hiring a person in-house to handle your insurance billing!
---
Deep dive into the costs of hiring in-house vs outsourcing your insurance billing in this article: The Cost Of Outsourced Dental Billing Vs. In-House Dental Billing
---
We know what you're thinking seeing all these numbers: why don't I just hire one or two people to handle all things administrative including my billing? It's a pretty simple answer. You need ONE person dedicated to billing. It is a full-time job. Whether that means hiring an insurance coordinator or outsourcing, if you want to have a smooth-running dental practice, you need one person laser-focused on billing.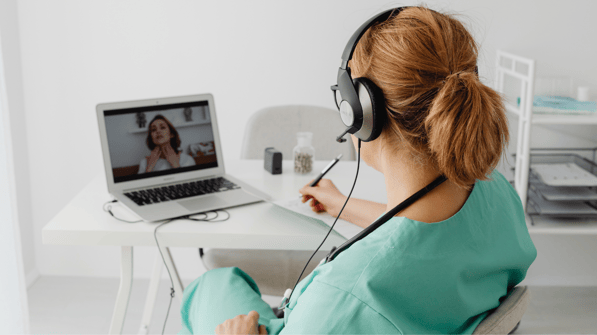 2. Your dental team is being set up for a healthy and happy work environment
As you start your dental practice from the ground up, you might think it's a smart choice to hire one person to handle all things administrative, including billing. In our experience, this person is not only going to be overworked and overwhelmed immediately, but they're going to be more inclined to make some billing mistakes due to the amount on their plate.
Don't start your employees off on the wrong foot
Choosing to have one person handle every part of your office is going to create resentment between the two of you. Running your dental office is arguably more time-consuming than being a dentist. There, we said it!
Make your employee's mental health a priority. Answering phones, scheduling patients, sending claims, working the aging report, checking in patients… It's a lot of work. Don't put too much on their plate. A big reason already established offices come to us for our billing services is because their office manager is burned out.
---
Learn how outsourcing can create a better work-life balance for your dental employees in our Learning Center.
---
Giving your office manager too much work can lead to mistakes
You can have the most amazing office manager in the world, but if anyone has too much work to do and not enough time in the day, small mistakes can happen. It's only human.
Unfortunately, billing mistakes can lead to insurance claim denials, which can keep your practice from being paid. A large portion of your dental practice's revenue comes from insurance companies, so perfecting that billing process should be a top priority. This is why we recommend one person sees the process from start to finish without other tasks distracting them.
Set your start-up dental practice up for success
Starting a brand new business can be scary, we get it. There are so many things to figure out and there's probably going to be a lot of trial and error until your new dental practice is where you want it to be.
We want to help you skip a few of those trial errors and go straight to success. Outsourcing your dental billing is an investment, but in just a few weeks you will see an amazing, positive return. Not to mention, your office manager will be able to focus on all of the other moving parts of the office. Continue your outsourcing journey by learning how it can bring you a positive return on investment.
Related Posts
Dental billing resources