5 benefits of revenue cycle management you'll see at your dental business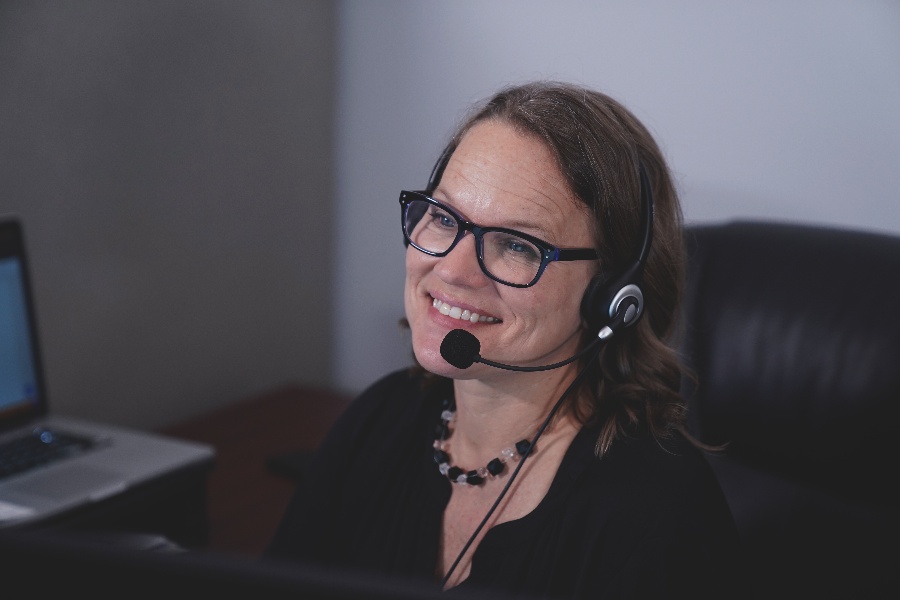 Say goodbye to financial headaches and hello to increased revenue when you reap the benefits of revenue cycle management. But wait, what is revenue cycle management in the dental industry, and how can it benefit your business?
We're glad you asked.
Revenue cycle management (RCM) reduces the time between providing patient services and receiving payment by interacting with all the dental business systems. It maximizes income by identifying, collecting, and managing revenue throughout all dental business systems.
And as a dental business owner, you're always looking for ways to increase revenue.
This is why you need revenue cycle management in your dental business.
In this article, we're covering the top benefits of building out revenue cycle management. These benefits include:
Increased efficiency

Improved cash flow

Reduced errors

Better patient experience

Enhanced compliance
Revenue cycle management presents a new way to look at your dental business, whether it's a private practice, group practice or DSO. It separates the clinical from business functions, centralizing the specific tasks that affect your revenue.
And when you're managing your revenue cycle at a high level, you have higher capacity to handle business growth. Let's dive into the many benefits of revenue cycle management.
Benefit #1: Increased efficiency
Efficiency for dental teams means that their time is used strategically to provide greater patient experience, while experts build out their revenue cycle management.
Increasing your efficiency can be done by partnering with an RCM vendor that will simplify and streamline your processes, reducing your administrative burden.
RCM experts will streamline the following processes:
Credentialing process

Insurance verification

Creating and filing clean claims

Patient billing

Insurance follow-up

AR management
With all of these parts of your revenue cycle well managed by RCM experts, you'll see increased productivity because the in-house team isn't bogged down with RCM tasks.
And when operations are streamlined end to end, less will slip through the cracks. Each process has documented steps (SOPs) which will:
Reduce confusion on responsibilities

Provide clear instructions for how to complete a task

Ensure responsibilities are evenly distributed among employees
"Every practice should periodically review each of its systems for efficiency. Otherwise, each system will gradually break down to some level of inefficiency which results in wasted time, lost revenue, and higher overhead." -Dentistry Today
Revenue cycle management will continuously optimize your systems and workflows to help your team work more efficiently. RCM isn't stale, it's always evolving.
Benefit #2: Improved cash flow
By reducing the amount of time between providing services and receiving payment, a well-managed revenue cycle leads to improved cash flow for the dental business.
RCM experts ensure revenue is received more quickly and efficiently from:
Patient payments

Insurance claims
When your revenue is being managed effectively, there is a greater focus on improving cash flow from these two sources of income, and the processes that make each of them profitable.
With revenue cycle management, your insurance and patient billing processes will work for you, not against you, leading to:
Fewer denials from insurance claims

Easy collections from patients (less pushback on out-of-pocket costs)

Higher appeals rate on previously denied claims (a cleaned up insurance aging report)

Lower overhead spent on administrative work
This all adds up to higher revenue and less financial stress for you.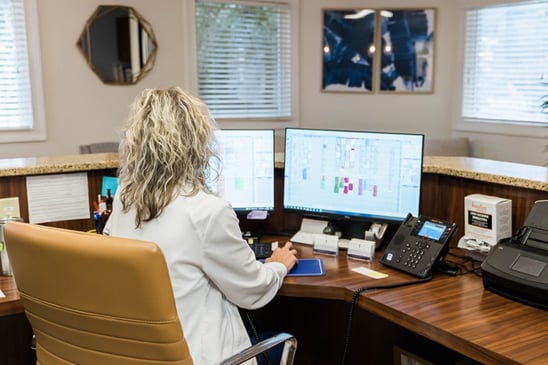 Benefit #3: Reduced errors
When you partner with an RCM vendor, you have an expert in place handling complicated billing tasks in insurance collection and patient billing.
An RCM expert handling your claims will reduce claim denials because they are trained to prevent errors that cause denials. They are also continually trained and educated on best practices.
An automated patient billing process, for example, will reduce time and labor spent on:
Sending patient payment reminders (texts, emails)

Send balance notifications

Accept payment from all major credit cards and wallet apps, from any device
Reducing errors in patient billing processes can help you collect more from patients, especially. When you automate your patient billing and reduce human errors, there's less confusion on their balance and their out-of-pocket balance is more accurate.
In the past few years, there has been a new focus on the automation of many manual processes to reduce the possibility of human error during the revenue cycle. When there are fewer errors, your dental business will see fewer denied claims and improved accuracy in billing and payment processing.
Benefit #4: Better patient experience
A well-managed revenue cycle ensures timely and accurate billing, reducing the stress and confusion that can result from unexpected bills or incorrect charges to patients.
By streamlining the patient billing process and reducing the potential for errors, a well-managed revenue cycle helps to ensure that patients can pay their bills quickly and easily.
This results in happier, more satisfied patients.
The automated patient billing mentioned above will offer a more convenient and transparent payment method for your patients.
"The most important thing automated online billing offers is transparency, as 83% of patients desire more cost transparency from their providers. An automated billing record that can be easily accessed is a more than opportune way to offer this." -Dentistry Today,
Easy, automated patient billing also ensures an overall smoother dental experience for patients because it reduces time between providing services and patients providing payment, which is the entire purpose of revenue cycle management.
The trickle-down effects of automated patient billing also include:
Increased patient satisfaction

Newfound loyalty

Improved financial performance for the dental business
Providing an excellent, seamless dental experience will ensure your dental business and patients will thrive.
Benefit #5: Enhanced compliance
By staying up-to-date with regulatory requirements and industry standards, a well-managed revenue cycle helps dental businesses maintain compliance.
Each state has its own set of rules and regulations surrounding dental insurance, and the information can be very difficult to keep up with. This is why it's beneficial to partner with RCM experts who specialize in challenging topics such as dental insurance.
Expert RCM can reduce the risk of fraudulent coding mistakes and possible HIPAA violations, which can lead to costly fines or legal penalties.
ECG Management Consultants recommends the best way to combat mistakes that lead to fines or legal penalties are:
Implementing changes to front-office/admitting work flows that trigger mandatory compliance activities.

Mandating organization-wide compliance training for all employed staff, vendors, and contract staff.

Adopting proper compliance management checks-and-balance processes.
These solutions are easier to implement when your revenue cycle is managed at a high level by experts.
Ready to reap the benefits of managing your revenue cycle at a high level?
Revenue cycle management can bring numerous benefits to your dental business, including increased cash flow, improved patient satisfaction, reduced billing errors, enhanced staff productivity, and better financial performance.
By implementing an efficient revenue cycle management system and partnering with RCM experts, you can ensure that your practice operates smoothly and profitably.
Whether you're a small practice or a growing dental organization, adopting revenue cycle management can help you stay on top of your finances, reduce administrative burdens, and provide your patients with a seamless billing experience.
DCS is a full-service RCM provider. Schedule a call with us to learn more about how our services can transform your dental business, and empower you to create an incredible patient experience.
Related Posts
Dental billing resources