How to improve the dental patient experience: 6 tips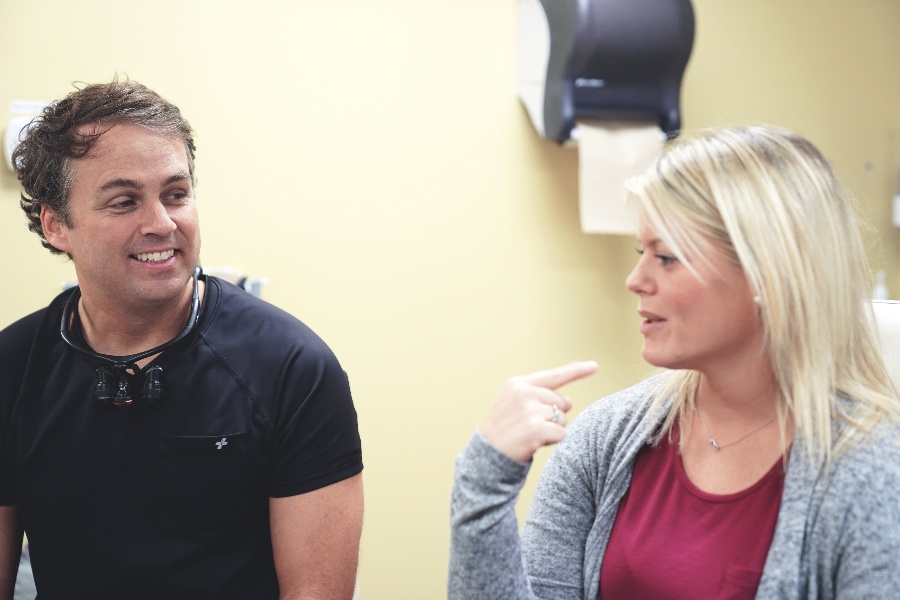 As a dental team, you want to provide the best dental patient experience at your practice. But you're not sure where you should begin making improvements that will directly impact their time with you.
Wondering what can a dental billing company tell you about how to improve the dental patient experience? It turns out, it's a lot! By providing dental practices with low-cost insurance billing services, we've what successful teams do to create an amazing patient experience.
In this article, we will share 6 tips to help you provide the best dental patient experience as only you can. With these tips, you can keep more current patients and get some new patients through word of mouth. Improving the dental patient experience is rewarding in itself, and will also help your practice grow.
1. Make scheduling a dental appointment as easy as possible
A best practice for any business is to make working with you as easy as possible. This begins with how your dental patients schedule their appointments.
When it comes to scheduling, there are some automated features your team could begin utilizing. For example, your patients could visit your website and schedule their appointment without even picking up the phone.
Then your team would receive a notification of their appointment request. You can give them a call to confirm, mention any conflicts, and/or perform insurance verification. You can also automate a confirmation via email or text message. This is a great reminder for patients that will prevent cancellations.
So not only is your patient's scheduling process straightforward - you're lessening your chances for no-shows!
2. Explain costs and their dental insurance benefits to them in an easy-to-understand way
To create a great dental patient experience, you need to explain the cost of the procedure to your patients. This involves educating patients on why they need a certain treatment and how much it's going to cost. This also involves explaining a patient's insurance benefits to them.
Confidence and clarity will go a long way here. When I recently went to the dentist, the billing coordinator sat down with me to explain how much a few fillings would cost.
As a patient, it's still not fun to see those numbers, but I appreciated her taking the time to explain why it was necessary. It's helpful when the dental team is transparent about the cost.
When your biller understands what insurance will pay, it's easier for patients to pay their portion. Your team can get a clear picture of insurance benefits by working with a dental insurance company. Your remote biller will put notes in the chart, which can help you explain the estimated coverage of the total cost.
Make it as easy as possible for patients to pay
Speaking of money, a great dental patient experience means you make it as easy as possible for patients to pay for their procedure. You should accept all forms of payment (cash, paper check, credit cards) so that there is never that awkward dance of, "Oh, I don't have that type of credit card, can you just send me a bill?"
Not only is this a pain for patients, but when you have to mail a bill, it's less likely a patient will pay what you're owed.
You should also consider offering 3rd party financing plans for those who want to pay for their procedures in installments. This option makes patients feel less stressed when visiting the dentist because they know that no matter what - the payment will fit into their monthly budget.
3. Keep your dental office updated and modern
A modern and updated office is always more appealing for dental patients. When you have updated computers, technology, furniture, and decorations, it makes for a more positive environment for the patient. This is because they can see the care you put into the practice.
You'll work better too. Regularly revisiting your software performance, computer systems, and processes can help you know what needs to change to optimize your business to bring in more money.
If your practice looks run-down or like it hasn't been updated since 1999, the patient will feel like they aren't getting the highest quality service possible.
Offer pleasant diversions while the patient is in the chair
Offering some kind of entertainment while your patient is in the chair makes the dental experience better for them.
For example, my dentist has TVs over each chair and asks me what I want to watch every time I come in, even just for a cleaning. It makes the whole appointment go by faster and I get to watch HGTV uninterrupted! It's something to consider if your budget allows it.
Lower cost options include interesting posters or artwork on your walls, or relaxing music. Images of superheroes can make young patients smile. What might your patients enjoy?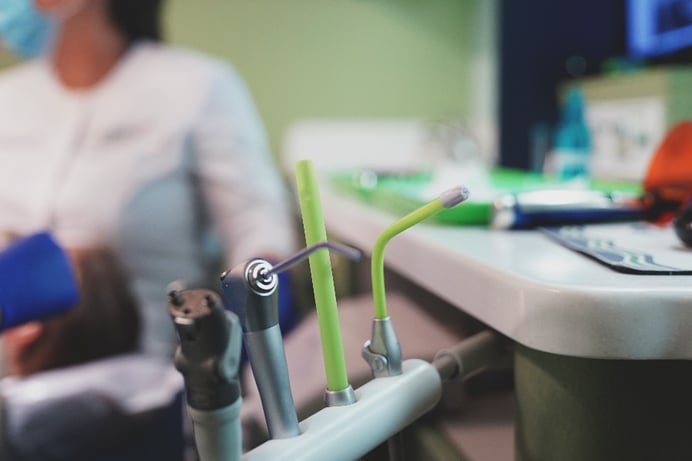 4. Keep wait times down - have a strategic and organized schedule
Nothing is worse than sitting in the waiting room for 30 minutes after the time of your scheduled appointment.
That's an unpleasant dental patient experience you can aim to improve. Perhaps it's time to change your scheduling system. Not only do you want to have an updated scheduling system, but you also want to be strategic and organized when filling the chair.
Don't overpack a day with appointments for your dentist. Be sure to leave room in between every appointment for not just reprieve for your dentist, but time for the patients to arrive and check-in.
If there will be a wait due to unforeseen circumstances, communicate that to the patient immediately. Ideally, the patient's appointment starts when it's supposed to, but if not, the least you can do is explain why it isn't and give an estimation of when it should begin.
5. Schedule their next appointment right after their dental procedure
To maintain retention, go ahead and schedule the patient's next visit right before they leave. This puts something on the calendar and helps the patient out too, which is what this article is all about!
It takes away the work of finding a date that works for their schedule and is typically booked far enough in advance that they'll be able to reserve that date with no issues.
If you do this, it's smart to also go ahead and send that confirmation email or text message - but not just right after the appointment.
Send confirmation notifications a month before, a week before, and the day before. As we mentioned, this will prevent cancellations and make it easy for the patient to keep up with their appointments.
6. Provide surveys for your dental patients
Another way to provide a great patient experience is to value their thoughts and opinions. Provide surveys or comment cards for patients and offer some kind of gift if they fill them out.
This shows that you care about their experience and you can apply any suggestions or comments to future changes in your dental practice.
Plus, every patient loves getting gifts! I know I love when I get my free toothbrush, floss, and toothpaste every time I leave the dentist. It adds a great incentive to get some feedback from your patients.
You could even add a note that the dentist and hygienist have carefully reviewed the enclosed products before purchasing them for you. This also helps create value for the dental visit.
---
Are you seeing a drop-off in patient retention? Read the top 5 billing reasons patients will quit your dental practice in our Learning Center.
---
Ready to outsource your insurance billing to further improve your patient experience?
Creating a great dental experience for patients presents plenty of challenges. No matter what, the patient would probably rather be anywhere else besides the dentist! But by making everything run smoothly from scheduling to check-in you can make their dental experience simple and easy.
And when you modernize and update parts of your office, you're adding even more value for the patients by showing that you're giving the best care possible through great technology.
Dental ClaimSupport helps streamline the dental team's processes and systems by taking over the insurance side of billing, giving teams more time to spend on patient care.
To learn more about how outsourcing your insurance billing can improve the patient's experience, visit our Learning Center.
Related Posts
Dental billing resources