Confused when billing a Locum Tenens dentist? Here are 3 answers to 3 of your questions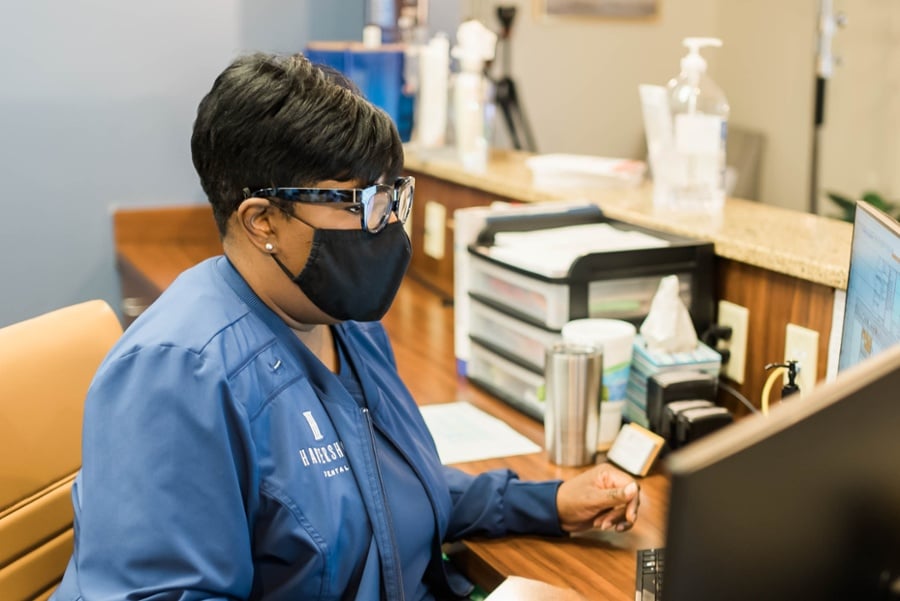 Confused about how Locum Tenens dentists work and how to properly bill them? You wouldn't be the first.
Here's the good news - it's not as hard as you think. But there are a few things you need to know to be successful and prepared when hiring a Locum Tenens (substitute or temporary) dentist in your practice.
DCS is a full-service revenue cycle management service provider. Our experts have over 10 years of experience submitting claims for dental teams with a Locum Tenens dentist in place. And having a substitute dentist is nothing new! But if you haven't dealt with it before, it's easy to get confused.
In this article, we're covering 3 of the most common questions about Locum Tenens dentists that will affect the financial success of your dental practice. These questions will include:
When is finding a Locum Tenens dentist necessary, and what are some rules I need to remember?
How do I go about finding a Locum Tenens dentist?

How does a Locum Tenens dentist affect your claim submission?
By understanding how to financially handle a Locum Tenens dentist, you'll avoid a drop in collections due to the changes happening at your practice.
1. When is finding a Locum Tenens dentist necessary?
There are endless scenarios in which finding a substitute dentist is needed, and the needs of every dental practice are different, based on their in-network insurance carriers, and their rate of production.
The most common would of course be your dentist going on vacation, dealing with an illness, or taking disability leave for a significant amount of time (usually under 12 months).
Using a Locum Tenens dentist is the personal decision of the dental practice owner. Many practices depend on a consistent revenue cycle without any interruptions in cash flow. And don't forget you have dental team members that depend on their paychecks!
Here are a few scenarios in which you may want to use a Locum Tenens dentist to maintain patient care and productivity:
The dentist will be absent from the practice

The dentist has a medical disability (includes maternity leave) and will be out of the practice temporarily

The dentist is nearing retirement and taking some time off

The dentist is deceased

The dentist is taking an extended vacation

The dentist is out of the office taking CE or training
No matter the reason, you'll need to find a temporary replacement.
So, the office manager will reach out to the insurance carriers of the patients being seen to explain that you are adding a Locum Tenens dentist and the reason why.
It is also a good idea to inform the patient that Dr. X will be seeing them today, as Dr. Y is out of the office. It is usually not advised to inform the patients of details as to why their dentist is absent unless directed by the doctor or owner.
When you reach out to your insurance providers, give them a timeline of when you expect your dentist to return. Keep in mind Locum Tenens dentists are only meant to replace your dentists for a temporary amount of time, typically less than a year at maximum.
Does the Locum Tenens dentist need to be credentialed with the in-network insurance plans?
There's a lot of confusion about Locum Tenens dentists when it comes to insurance.
If the absent doctor participates in any in-network plans the insurance may handle the ability to process the claims in-network differently. We will detail the claims process with a Locum Tenens dentist later in this article.
So, does the Locum Tenens dentist need to be credentialed with the in-network insurance plans?
Well, if you want the claims to process as in-network the answer is yes! Do you understand what would happen if some patients have treatment by an out of network provider for your practice?
---
Related: 3 ways dental credentialing issues can cost your practice
---
Oftentimes, the practice may be able to contact can call the in-network provider relations department to ask their insurance carriers and request a Locum Tenens to be added as in-network at your practice address if needed due to an illness, death, or disability (including Maternity/Pregnancy leave). They may ask you to complete a temporary application to avoid the timely full credentialing process (We all know how much time credentialing may take!).
In-network insurance plans will typically credential providers by the treating office address, so it is important to understand that just because they are in-network providers at another practice or location, it doesn't mean they will be in-network with your practice or additional practice locations.
It is important to let the Provider Relations Department know if they are credentialed already at other practices, and ask if this would help speed up your in-network provider request.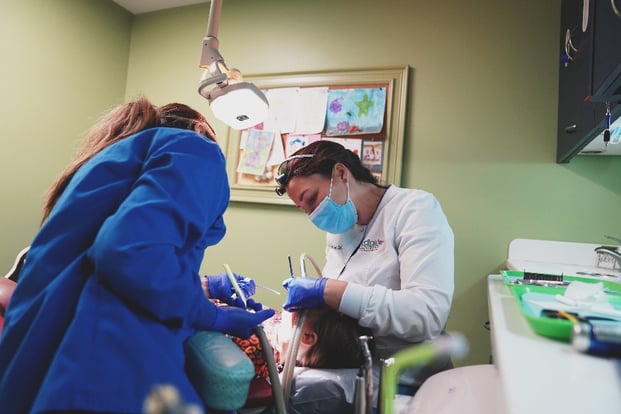 The in-network Provider Relations Department would then ask you to complete a temporary application to avoid the timely full credentialing process (We all know how much time credentialing may take!).
If an illness, death, or disability (including Maternity/Pregnancy leave) is the reason for the Locum Tenens, the process may be sped up by asking to speak with the in-network provider relations department. Vacations do not usually qualify for expediting the in-network status of a Locum Tenens dentist.
When working with the Locum Tenens agency, make sure that you have all of the credentialing documentation you need to either fully credential or temporarily credential the Locum Tenens with the plans.
They may only require a temporary in-network document to be completed if the Locum Tenens has been fully credentialed with Delta Dental in the past AND if the absent dentist is out on a qualified medical leave or death. This will save you a lot of time and work.
Every in-network plan handles adding Locum Tenens credentialing differently. Contact your in-network carrier Provider Relations department to determine the easiest way to quickly add them as a participating provider.
Why is it so crucial to inform insurance companies you will be using a Locum Tenens dentist?
To make sure you've covered your bases, ask your insurance carriers specifically what you need to do in order for your insurance claims to be processed as in-network for the Locum Tenens dentist. Be sure to document the name, date, time and obtain a reference number for the conversation you had with the insurance company and keep that information in your Locum Tenens file.
This is crucial because if you don't bill properly there's a chance the insurance carrier may not cover the treatment provided by the Locum Tenens as the treating dentist.
This will mean a higher bill for your patient, which will upset them if they're not previously informed. Some plans will send the insurance payment to the patient if you are out of network and that creates a mess that no one wants to deal with.
So make sure you understand how your insurance carriers are going to cover your Locum Tenens dentist, and if they don't cover procedures at the same rate as they do with your regular dentist - communicate this to your patients to avoid surprise bills.
2. How do I go about finding a Locum Tenens dentist?
You can either find a Locum Tenens yourself, or use a company that will do it for you.
There are placement agencies that will recruit, vet, and assign the right Locum Tenens dentist to your practice. You can even have the Locum Tenens dentist that may return to your practice as needed.
There are also many dentists that provide their own Locum Tenens services. When you work with a Locum Tenens dentist directly (no agency) you may be asked to pay the Locum Tenens dentist an hourly rate or daily rate.
You will then need to issue them a 1099 at the end of the year. If you do choose to go this route, note that you may be liable for the 1099's unpaid taxes. Check with your accountant for details.
You must also obtain all of the documentation yourself such as:
Background checks

License verification

Actions history

DEA license

Malpractice

Current coverage
You will want to interview and screen them carefully.
A huge benefit of using a Locum Tenens agency is the extra vetting they will do for you.
For example, the agency Barton Associates supplies malpractice insurance, background checks each dentist, gives you all of the documentation needed for credentialing or temporary credentialing, and looks into their state licensure(s) and any board actions.
Barton Associates will even reach out to previous supervisors to ask about their chairside manner.
3. How does a Locum Tenens dentist affect your claim submission?
It's not as complicated as you think. There is only one section of your claim form that will need to be filled out a little differently.
We highly recommend that your team uses the proper 2019 ADA form.
Sample 2019 claim form from ADA website.
At the bottom of the ADA form, you'll see the boxes "Billing Dentist or Dental Entity" And "Treating Dentist and Treatment Location Information." We've circled the "Treating Dentist" section in yellow.
THIS is where you'll need to include information on your Locum Tenens Dentist because they are the Treating Dentist. But not necessarily the Billing Dentist.
This part of the claim form is where mistakes happen because it's pre-populated to include your original dentist's information. And you'll need to manually replace it with your Locum Tenens dentist's information.
This includes the Locum Tenen's NPI number, License Number, and the location of the dental practice they treated a patient at.
As we mentioned, when in doubt - call the insurance you are submitting the claim to and verify that you are including all of the necessary information.
Ready to confidently submit all insurance claims at your dental practice?
Handling the billing with a Locum Tenens is out of your regular routine. Mistakes are bound to happen. But if billing mistakes persist, your revenue could suffer. These answered questions will help you feel more confident in how you bill your Locum Tenens dentist.
DCS is an outsourced dental billing service that empowers dentists and their teams to focus on their patients while our experts get cash flow they can count on. Our experts have also helped dental teams submit accurate claims with Locum Tenens dentists as the treating dentist.
To learn more about outsourcing your claims submission process, and how it can benefit your revenue, schedule a call with one of our experts.
Related Posts
Dental billing resources