Top 5 mistakes dentists make in the dental credentialing process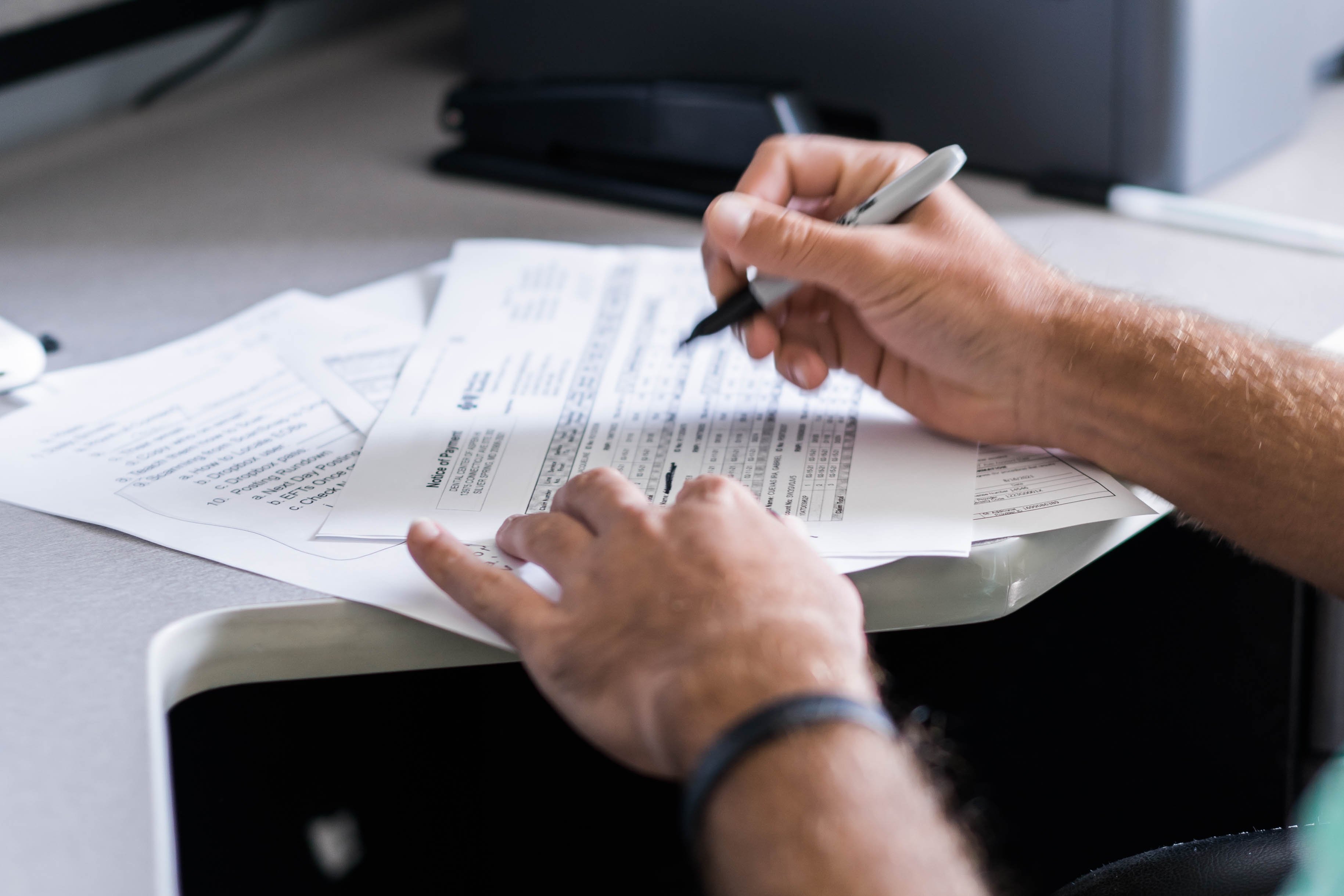 You're starting a practice or adding a dentist to the team, and you want to attract patients through the patients' insurance carrier network. To do this, you need a contract with the insurance company as an approved provider, a process known as provider credentialing.
Getting the dentists in your practice credentialed is one of the first things you should do if you decide to accept insurance, whether you are a new practice, new dentist, or just hired a new dentist. Having your providers listed in-network with a popular insurance carrier is a powerful marketing strategy! And will get your dental practice off to a strong start with an influx of new patients.
However, as a dental billing company working with dental practices, there are a few mistakes we have seen office administrators make over the years during the credentialing process. We want to help you avoid these roadblocks so you can get your dentists credentialed and start seeing more patients as quickly as possible.
In this article, you will learn the 5 most common mistakes dental office teams make during the credentialing process and why avoiding these mistakes can spare you lost time, money, and many headaches. As you may know, credentialing is a long process, so it's important to make sure you are following the correct steps to shorten the credentialing process.
What does it mean to get your practice credentialed?
Before we dive into common mistakes people make during the credentialing process, what does getting credentialed even mean? You already went to dental school, what else must you do to start working with patients?
Dental credentialing is an insurance company's review process that qualifies a dentist for a contract as an in-network provider. Entering a contract agreement includes accepting the negotiated fees set by the insurance carrier, in order to access a large population of patients.
Why is it important to have your dentists credentialed?
By directly contracting with an insurance company, you will receive more referrals from the carrier's subscribers -- the people who have insurance plans covering themselves and their family members. This is a great way to gain access to a larger overall pool of patients.
Credentialing is one of the easiest forms of marketing you can do as a dental practice. It's so effective that for many dentists, joining a network is the only marketing they do for their practice. However, however, providers may see all patients during their credentialing process but may be paid out of network or not at all.
It seems relatively simple. However, inexperience with the credentialing process leads to some avoidable missteps. Here are a few mistakes we want to help you avoid.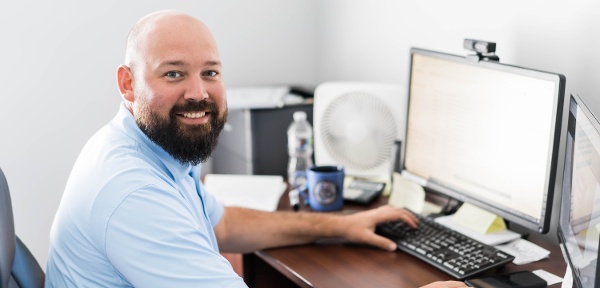 1. Applying to too many dental insurance carriers at the same time
This typically applies to brand new dental practices. It's exciting to finally be able to tell your patients, "Yes, we are in-network with that popular insurance! Come on in!" You're bringing in plenty of patients and money, and you're excited that your practice is taking off. This is all good, right?
Well obviously you want to bring in plenty of business, but getting yourself tied up with too many applications at once can work against you for many reasons.
You may have to accept a lower fee schedule
When a dental provider decides to enroll under an umbrella, they could end up in-network with some of the smaller, not-so-known insurance companies that often impose lower fee schedules. Enrolling directly with individual insurance companies could offer an even lower fee schedule than what an umbrella offers.
You don't want to have to accept low fees you'll regret later. This can happen if your initial idea was to join an umbrella insurance company.
You'll get more business than your billing process can handle
Getting more work than you can handle seems like a good problem to have, right? Well, not if it does more harm than good. If your schedule is overbooked and your staff is overworked, your dental practice is going to suffer because of it. Things will begin to slip through the cracks, specifically your ability to collect payments for all the work you're doing.
A common cause of insurance claim denials is errors on the claims. More mistakes tend to happen when the time-consuming claims process takes more time than your team has available. By trying to work quickly, it's inevitable to see an increase in data entry errors, coding errors, and claims submitted without the attachments or documentation they need.
It's not possible for a time-strapped team to stay on top of the aging report or overturn denied or downgraded payments. High staff turnover is a sign your billing team is overwhelmed - a common problem when accepting too many insurance providers!
Solution: Enroll with only 4-5 of the most popular insurance providers in your area
We discuss it further in this article, but do your research on the most common insurance providers in the area your dental practice resides. Understand your consumer! Figure out what insurance most people have and enroll with 4 to 5 of those providers so that you can be accessible to most people without being over-run with business you can't handle.
2. Failing to negotiate the fee schedule
What's a fee schedule?
A fee schedule is a list of covered services and the specific contracted in-network rates that insurance companies pay doctors or other providers/suppliers. These fees are used to determine the maximum amount the patient can be billed and the maximum amount that the patient's plan will pay out for covered services.
Did you know that the rates on the fee schedule proposed during the credentialing process may be negotiable? Accepting the first fee schedule you see is a common mistake. You can discuss the reimbursement schedule prior to signing the contract. Working with a skilled and well-informed negotiator can be a huge benefit.
Here's the catch: You can't negotiate with every insurance company
Not every insurance company is going to agree to negotiate your fee schedule. Some insurance companies will only accept your top 20 CDT codes with your office's UCR fee schedule instead of increasing all your procedures. However, it's important to know which services the insurance company may be more flexible on the fee, and to have a strategy for questions you plan to ask.
---
Discover the importance of updating your fee schedule in your dental software in our Learning Center.
---
Solution: Don't be afraid to ask the insurance company for what you want. The worst they can say is no
This can pay off for you. For example, during the credentialing process, someone negotiating for the practice asked the insurance company to increase their fees. The insurance company ended up coming back to the practice saying "We're actually going to increase fees for everyone who accepts our insurance at their practice," because so many practices had been asking them to increase their fees.
What's the key takeaway here? Negotiating the fee schedule is an important part of the process that you should be prepared to undertake before you agree to the proposed fee schedule.
3. Not analyzing your service area beforehand
A common oversight is not researching your service area for the most prevalent insurance payers and for the type of dental services you provide. Obviously, your area is unique to you, your city, and its demographics.
When you get started with your credentialing process, it's important to do research on the large and popular insurance companies within your area. What insurance do most people carry within your city?
If you don't do research on this, you could have patients call trying to schedule an appointment, then go somewhere else because you don't accept their insurance. You need to be accessible to your area.
Solution: Call other dental practices around you and ask what insurances they are in-network with
This is an easy solution that most practices can accomplish. However, are you the only dental practice in your area? Then it's probably a safe bet to accept the top 5 most popular dental insurances in the next biggest city.
4. Starting the credentialing process too late
Starting the credentialing process too late is the most common mistake we see among dentists.
Because it can take several months, the application process should ideally begin before your new provider's start date. Bottom line: You need to begin the process of getting an in-network contract as soon as you establish your dental practice, or before a new provider's first day of work when you hire a new associate dentist. Why is this such a time crunch?
Well, the credentialing process can take at least 90 days. That's three months during which you can not provide services in-network! Unfortunately, this is one of those things neither you nor your dental billing company helping you with credentialing can control.
Solution: Get started with credentialing as soon as a new dentist joins your practice
Because the process takes so long, it's important to get started right away so that you can avoid further delays in getting your practice in-network with insurance providers. If you aren't in-network with big insurance companies, you might have to turn away patients or have them pay out of pocket. And you might not get reimbursed from insurance as in-network.
Neither of these makes it easy for patients to choose your practice, which means you miss out on revenue and opportunities to grow your practice. Don't wait to get credentialed!
5. Sending claims with the wrong provider information
Sending claims with the wrong provider information is a pretty serious mistake because it can lead to being charged with fraud. And we've seen it happen!
Do not implicate you or your practice
While you're waiting for a new associate dentist to be credentialed, the fully credentialed dentist might say, "Oh just put down my NPI number for the claim, it's fine." Well… actually it's not fine.
You're telling the insurance company on your claim that someone who didn't perform a service, did perform a service. Accepting payment on an insurance claim would be fraudulent because the payment is based on incorrect provider information.
Your dental biller can't send legitimate insurance claims for the work your new associate is producing yet because they aren't credentialed with an insurance company as a provider.
Any services a doctor performs prior to the date their in-network status begins will be considered out of network.
Solution: Get credentialed so that your claims accurately report who is performing services for patients
If the NPI number on the claim does not match the dentist who actually treated the patient to, that is not accurate information going to the insurance company. So, don't do that! Get your dentists credentialed so you don't even have to think twice about it.
---
Curious about other unintentional mistakes dentists make that could lead to fraud? Check out this article in our Learning Center.
---
Ready for your dental practice to be promptly and properly credentialed?
Mistakes happen! But understanding the most common mistakes dentists make in the credentialing process can help you learn from them and avoid them and, thus helping your practice get credentialed faster and make money faster.
Insurance companies demand that you submit a lot of information, and can take at least 90 days to complete the credentialing process. So credentialing can be a time and labor-intensive process for you. Dental credentialing can take anywhere from 60-120 days even if you have correctly submitted all the necessary information.
You can take on the process yourself, or you can reach out to companies like Dental ClaimSupport to take on this big workload and get your credentialing done.
We work with provider relations departments so you can focus on patient care. With years of credentialing experience, our team can help you make the best decisions for your practice and your network participation
Learn more about how outsourced dental billing companies can help with the credentialing process to get all of your other burning questions about credentialing answered.
Related Posts
Dental billing resources