Building a successful dental practice? Here are 4 things to outsource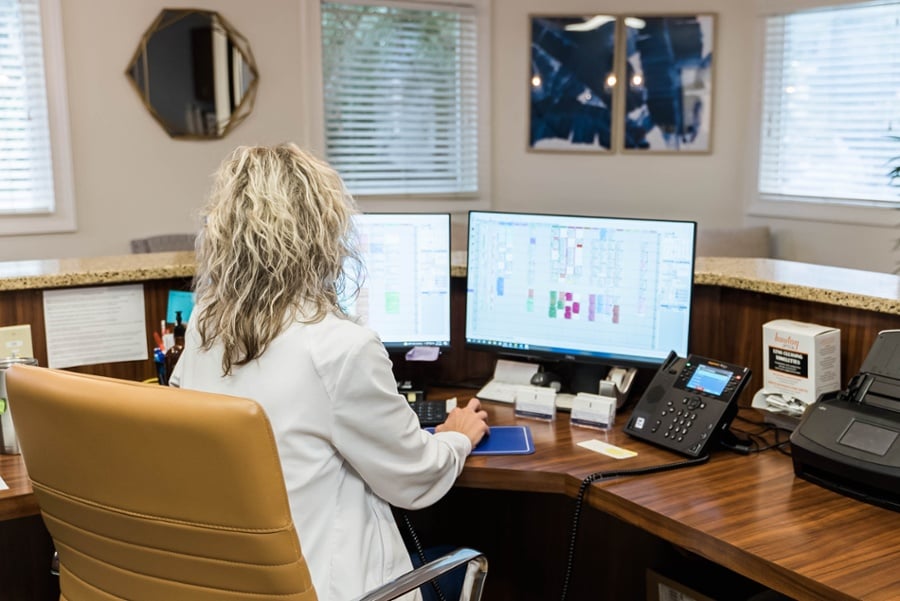 As someone who is looking to build a successful dental practice (financially and professionally), you're looking for resources and tools to help you. Sure, you can hire all of the right people to help run your successful dental practice. But you may also outsource a few services, stay ahead of the curve financially, and help create an amazing patient experience.
But what services make sense to outsource, and what parts of your practice should you keep in-house?
As a trusted dental billing partner, you can probably gather that we're partial to outsourcing certain things. Our services have helped dental teams produce a more consistent cash flow using clear, accurate, and compliant billing techniques. Having provided billing services for 10+ years, we've seen how outsourcing can free up time for in-house teams to focus on patients.
In this article, we are sharing 4 parts of your dental practice you can outsource for success. You might choose to outsource all 4, just a few, or just one. But these are all tools that can help your dental practice streamline its processes, bring in more revenue, and provide a more personalized patient experience - because your team won't be bogged down with these tasks.
1. Dental insurance verification
Dental insurance verification is the process of collecting insurance information from a patient - obtaining information directly from the insurance carrier to make sure their insurance information is accurate and up to date.
During this process, you will receive a full breakdown of their benefits. This information is put into our software, and you can calculate what their out-of-pocket estimate will be with your provider. Insurance verification is crucial for a smooth patient experience.
If you don't verify the patient's insurance benefits before their appointment, you risk the patient coming in for a costly treatment that they aren't prepared for because their coverage may have been terminated, has a waiting period, and benefits may not be available. If you weren't able to inform them before their treatment, your patient may be upset.
The insurance verification process can be tedious, which is why it sometimes is not performed by dental teams. But as we said, it's crucial for a smooth payment process from your patient, so it needs to be done. If your team has a hard time performing insurance verification, this is something you can outsource.
Every service has its own process for handling your dental insurance verification, but with it handled, you can easily communicate to patients what their coverage will be and what they can expect to pay (or be reimbursed, if you are fee-for-service). Your team will rest assured knowing that a patient's visit will be smooth, and you will collect what you are owed from the patient.
2. A dental clearinghouse
A dental clearinghouse is a tool that is truly the new normal for dentists. But if you are a dental practice that is still mailing insurance claims - you don't have to spend the overhead on the postage!
A dental clearinghouse is like a middleman between a dental office and an insurance company. You will send your insurance claim through the clearinghouse (it is an online service you will purchase), and the clearinghouse will validate the claim, flag it for errors, and allow you to attach images such as radiographs, narratives, photographs and EOB's before it is sent to the insurance company electronically.
---
Related: The best dental clearinghouses for submitting electronic claims
---
A dental clearinghouse is a tool that will get your claims to insurance companies faster, and more accurately. That way you will face fewer claim denials, leading to less insurance claims income.
And because clearinghouses are so automated, you're saving tons of time in your day by streamlining your process by making sure the claim is accurate and goes to the correct insurance company.
3. Dental patient billing
Another feature of your practice that can be automated: Your patient billing.
You might be thinking - wait, patient billing is so sensitive, shouldn't I handle it face to face? We're not saying you shouldn't have a real conversation with your patients about their out-of-pocket estimates or financial options - in fact, we highly encourage those conversations! They'll lead to higher patient collections.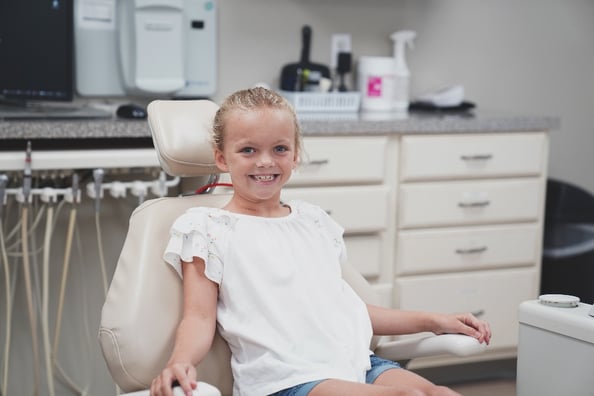 But the actual process of collecting payment from patients can be done through an outsourced dental billing company. The billing company will have software you will install that will give your patients a payment portal they can access, displaying their balance. The software will also send out reminders to your patients if they have not paid their balance.
Every dental billing company handles its patient billing differently. If you work with DCS, our patient billing services are tiered, so you can choose how involved you'd like us to be in your patient billing process.
Outsourced, automated patient billing is a great way for your team to save money and time on following up with patients about their balance.
4. Dental insurance billing
One of the biggest drains on money and time at a dental practice is insurance claims work.
We've heard dentists say they even lose sleep at night thinking about how much their insurance aging report has grown - knowing each of those unpaid claims is income that should be in their bank account. And it makes sense! Insurance claims income is almost half of your overall revenue. But insurance claims work is a full-time job.
And similarly to a clearinghouse, dental teams outsourcing their insurance billing has also become the new normal.
---
Related: The benefits of outsourcing dental billing
---
Insurance companies have made it more and more challenging for dental teams to receive claim reimbursement after their initial submission. Because of this, insurance aging reports are growing, leading to more busy work for your team. But when you outsource your insurance billing, a remote biller accesses your practice management software and does this work for you.
They will work to make sure your claims are paid and appealed if they were denied. When this busy work is taken care of, you are left fully equipped to lead your dental practice. You'll collect more from your insurance claims, and have more time in your day to create relationships with patients.
Ready to outsource your dental billing successfully?
When you have the right tools in your belt, you can run your dental practice with confidence. Outsourcing parts of your practice, such as the billing or insurance verification, can lead to higher cash flow and a less stressed-out dental team. When your team isn't bogged down with tedious administrative tasks, they can focus on filling the schedule and being with patients.
And this can lead to a happier, healthier dental practice.
Dental ClaimSupport offers insurance billing and patient billing, with insurance verification services coming soon. For a smoother billing process and a happier in-house team, schedule a call with one of our experts to inquire about our services.
Related Posts
Dental billing resources