Dental Billing | outsourced dental billing | benefits of outsourcing
The Benefits of Outsourcing Dental Billing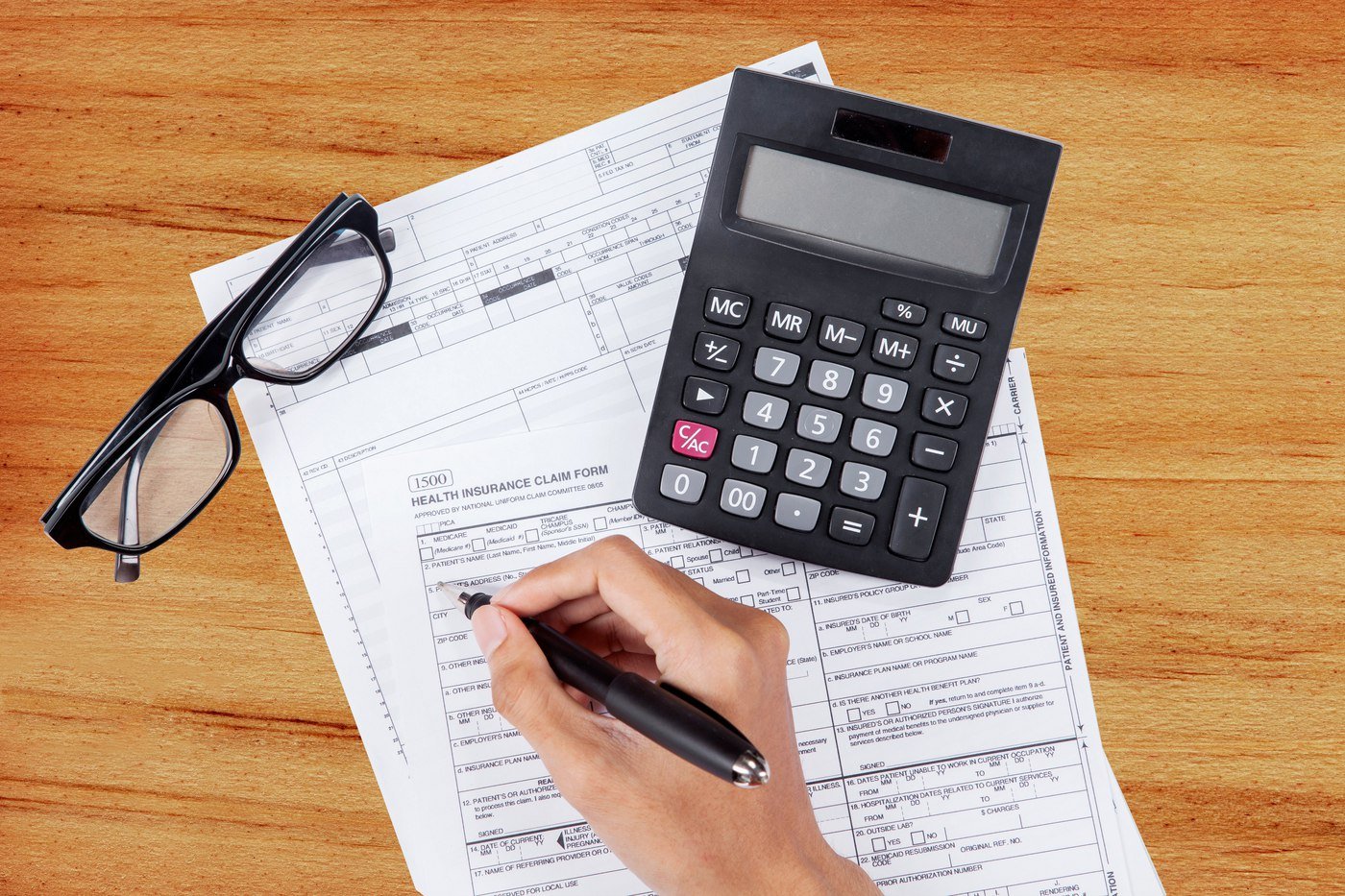 Every dental practice needs a team responsible for handling the insurance claims process. Today, more than ever, dental practices are deciding whether to keep their dental billing in-house or outsource to a dental billing company. Even though we ourselves are an outsourced dental billing company, we know that both options work. Deciding if the benefits of outsourcing your dental billing outweigh your current approach is really what you need to answer.
No doubt, wondering if you are better off keeping your dental billing in-house vs outsourcing is a big decision. It truly can affect the future of your business. Most of our team members at Dental ClaimSupport have, at one time, worked in a dental office. What we've created is a certain "melting pot" of expertise with first-hand experience of the headaches faced in any practice.
This in-house experience, coupled with the knowledge of working remotely, gives us the ability to convey the true benefits that outsourcing provides for any office. Being an outsourced dental billing company, we may seem a little biased. However, the reality is, we know that outsourcing isn't right for every dental practice.
After this article, you will understand the different benefits of outsourced dental billing. This will help you make an educated decision on if outsourcing is the right move for your practice.
What is outsourced dental billing?
Outsourced dental billing is the contracting of dental insurance services to an outside agency. Traditionally, these tasks have been handled by in-house members of your dental team.
Outsourcing allows businesses to cut costs of labor and training. In a dental office, these costs are paying for training or hiring of front desk administrators to perform all dental billing tasks in your office. Either you are paying someone in-house to train your dental team or you are paying an outside agency. The costs then extend to paying your team to perform all dental billing duties from insurance verification all the way to posting of insurance payments.
The internet, remote Virtual Private Networks (VPNs), and dental softwares allow outsourced dental billing services to be a viable option. Next, we'll dive into the various ways that outsourcing your dental billing benefits your office.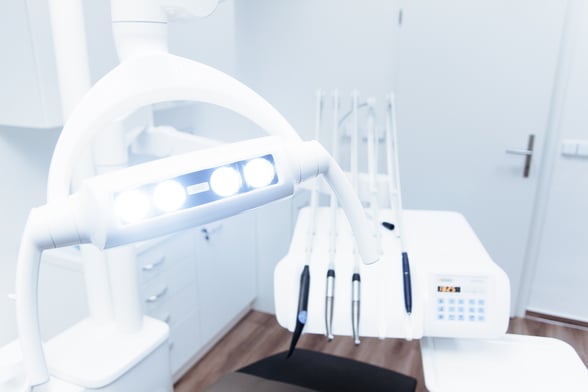 The benefits of outsourced dental billing
Outsourcing streamlines your dental billing process
Every dental office needs an insurance billing process. The steps of a typical insurance billing process would look something like this:
Patient makes appointment and gives insurance & protected health information (PHI) info to your office

Your office enters the patients' PHI into the dental software

Your dental team performs insurance verification before the patient is seen

The patient is seen for the appointment

Your dental team creates the insurance claim and the claim is batched

Using a clearinghouse, the dental claim is sent from the dental software to the insurance company

The insurance company processes the claim and makes a payment to your office (Electronic Funds Transfer (EFT), Virtual Credit Card (VCC), Paper Check)

Payment is posted in the patient ledger which closes out the claim
Although some outsourced dental billing companies perform insurance verification, most take over after a claim has been created and batched by the office, which is step 5 in the process above. The billing company is responsible for making sure the claims are sent accurately through a clearinghouse and are processed and paid by the insurance company.
Outsourced dental billing companies are then responsible for posting these insurance payments accurately to the patient ledgers. Some claims don't always pay though, and you have to find out why. That's why researching your outstanding dental claims has to be a part of your dental billing process. This task is commonly referred to as "working your outstanding insurance aging report".
This process involves calling insurance companies or visiting an insurance company's website to find out why a claim is still outstanding and unprocessed. Performing this necessary task falls in between items 6 and 7 in the process listed above.
An outsourced dental billing company has the time and expertise to devote to this necessary task of researching claims on the insurance aging report. If outstanding claims are not worked, they will never process, and your practice will lose money. Having a streamlined process to make sure claims are submitted properly, followed up on if necessary, and paid in a timely manner is essential for running a successful dental practice.
Outsourcing creates more time for your dental team to be patient focused
Dental billing takes time and dedication to perform at an expert level. As you know, your admin team wears many hats. Utilizing a billing company allows the dental team to focus more on the patient experience.
Outsourced dental billing companies remove the time spent by the in-house team on the full dental billing process. Imagine what your dental team can do with the time saved.
With more time, your dental team can explain insurance coverage and treatment plans to patients. Your patients will better understand their own insurance, and your dental team will better understand your patients. This leads to higher case acceptance and more revenue for your practice. Also, the patient is getting the necessary dental work needed for their overall health.
When you engage an outsourced dental billing company, you now know you'll save time with claims submission, insurance aging reports and posting insurance payments.
With the billing company handling claims submission, insurance aging reports, and posting payments, your team will also have the added time to focus on and decrease the most common mistakes made in every dental office.
Take a look at some common mistakes listed below.
Appointment scheduling

:

Your phone lines don't need to be tied up because you're on hold with insurance companies. Often, dental teams miss patients calling the office simply because they don't have the bandwidth to handle the influx of calls.

A missed appointment is lost revenue.

Any new patient or existing patient call should be the priority in any dental office.

Data entry

: If patient information, either insurance or demographic information, is entered into the dental software incorrectly, claims will not make it to the insurance company and will not pay. This is the most common, yet easiest, problem to fix in all offices. It's simply a product of rushing and making human errors.

Insurance verification

: Defined as, "

the process of checking a patient's insurance coverage and benefits prior to the date of service to ensure payment for services".

Believe it or not, insurance verification is

not

done in many offices across the United States, yet is the

single most important thing

you should be doing in your practice. Failure to perform insurance verification leads to unpaid claims and lost revenue.

Patient and treatment documentation

: With your dental team being busy, many times important patient information is not documented. This could be clinical notes explaining what the patient had completed that day in the dental chair. It could be a breakdown of a patient's medical history. Missed or no documentation can lead to legal issues should the office be audited by an insurance payer or a patient becomes disgruntled and files as grievance. Documentation is also key when getting major claims paid that require additional information, such as crowns, implants, or surgical procedures.
Your dental office will stay up to date with coding and insurance administration changes
The dental field changes frequently. The American Dental Association (ADA) updates and changes codes yearly. Insurance laws in the various states sometimes change year-to-year.
Your staff needs to stay abreast of these changes, however sometimes it's difficult and expensive to send your dental team to conferences and seminars.
All dental billers, whether in-house or remote, must stay up to date on coding and insurance administration. Proper knowledge of coding and administration, particularly related to PPO contract provisions, allows an outsourced dental billing team to meet your goals efficiently and effectively.
Most outsourced dental billing teams continue to educate themselves on the changes in the dental field. Staying up to date with the laws that govern dental billing is paramount in making sure your dental process is not just correct, but legal and ethical.
The outsourced dental billing company essentially becomes a member of your onsite team. The billing company provides guidance to your dental team should selecting proper codes or administration of claims be done inaccurately. Although the outsourced dental billing team doesn't select codes for the in-house team, they can alert the team there may be more appropriate coding options.
If your team doesn't stay current with Current Dental Terminology (CDT) code changes, it can lead to errors in claim submission, lost revenue, and potential legal issues.
Outsourced dental billing may save your dental office money
In most situations, outsourced dental billing costs less than in-house employees. With outsourced billing, not only do you have a team of experts dedicated to your account, but it can sometimes be at half the cost of your typical in-house employees.
There are many billing companies out there, and not all of them charge offices the same way. It's important to understand how much outsourced dental billing costs along with comparing the benefits it may be to your dental practice.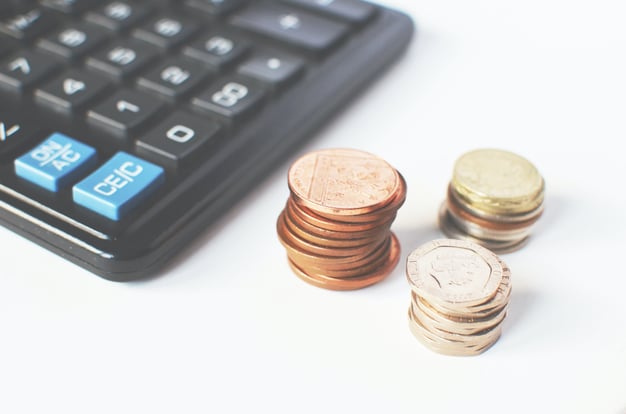 Other key benefits of outsourcing your dental billing
More eyes on the overall operations of the practice

– Good billing companies engage in great communication with the in-house office team. This leads to accountability across the entire team. Having the "outside" perspective is healthy for the internal team. If the billing company sees certain tasks that are being done incorrectly or not at all, they can inform the team and correct the issue. This could be data entry issues, misplaced x-rays and narratives, claims not being created, fee schedules being inaccurate, etc. Sometimes an extra pair of eyes identifies issues that would have been missed internally. Dental billing companies should be considered an extension of your own team, therefore multiplying the number of employees dedicated to the same goal of collecting what you produce.

Dental admin training

– Most billing companies can set aside time with an office to train on certain aspects of office administration. This can be anything from how to do insurance verification to how to enter in fee schedules.

Watch for embezzlement

– This is an issue in many offices across the country. Scammers and embezzlers are quite savvy.

Embezzlement using virtual credit cards

is just one way this occurs. Dental billing companies know how this can be avoided and can be a watchdog for your collections.

Plan for COVID-19 or other shutdowns

– This is and will continue to be a threat. A shutdown of offices ultimately leads to in-house employees having reduced hours or being laid-off completely. When production slows down altogether, an outsourced dental billing company is still there to work claims and continue adding value to your office.
What are challenges when it comes to outsourcing dental billing?
Now that you know the benefits of outsourcing your dental billing, it's also important to understand the challenges. No one system is perfect. The introduction of an outsourced dental billing company into your office dynamic can potentially be a strain on the culture already created in your practice.
Understanding what the challenges of working with an outsourced dental billing company are, and what to prepare for, will set your office up for success should you choose to employ one.
Related Posts
Dental billing resources