5 dental billing questions to ask when you're thinking of outsourcing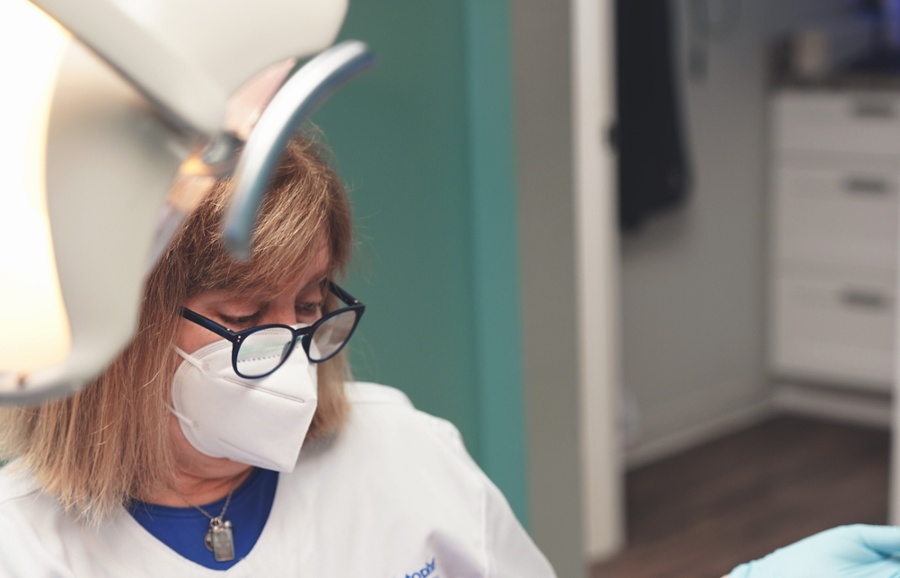 You've come across the service of outsourced dental billing and you've got some questions. How does outsourced dental billing work? How much does it cost? Who is going to be in my practice management software, handling my claims?
We get it - there are a lot of unknown parts of dental billing. But you're in the right place to learn everything you need to know about outsourcing. As a dental billing company ourselves, Dental ClaimSupport receives all kinds of questions about our services.
And while a lot of these questions are answered in the sales call - you can also find a lot of answers in articles like this one.
In this article, you will learn 5 dental billing questions to ask now that you're exploring outsourced dental billing. As you gather information from this article and other linked sources, you'll be able to have a clearer idea if this is a billing service you'd consider.
Let's go through 5 questions to ask when looking into outsourced dental billing.
1. What services can I expect?
So, what does a dental billing company do? It's probably your first question if you haven't heard a lot about it.
Each dental billing company offers different services. But on a general level, the purpose of outsourcing your billing is to let experts get your insurance claims paid so that your in-house team can focus on patients and the office.
The goal is to help you collect more revenue from the insurance carrier while costing you less than an in-house insurance coordinator. Also, it will improve the overall financial health of your practice.
The services you can expect from an outsourced dental billing company typically include:
Posting all insurance

payment types including checks, virtual credit cards, and EFT

Taking proper insurance adjustments
Submit your batched claims to the clearing house with the proper supportive documentation
Primary and Secondary electronic attachments
Correcting missing patient information
Insurance deposit detail match and reconciliations
Appealing denied claims
Working and analyzing

insurance aging reports

Setting up EFTs
Taking over tasks such as these will allow your in-house administrative team to handle running the office and taking care of patients as they come and go. So while you can typically find a list of services on each billing company's website, something they might not specify is just how much time they give your team back.
If you're looking into outsourcing, it's probably because your team is struggling to make time for the insurance claims due to everything else happening in the office. When you do outsource your insurance claims process - your team can devote their time to the office and the patients without feeling rushed.
This is an invaluable feeling that the dental billing company provides for your dental team. But who is it that will be taking care of your insurance claims behind the scenes?
2. Who will be handling my dental billing?
So who is it that will be doing all of this claims work?
Your remote dental biller! You will be assigned an expert biller who will be experienced in not just handling insurance claims, but also in your practice management software.
Our remote billers have a Team Leader that has an extensive management background in dental billing. They support the expert remote billers and create accountability for your dental practice's insurance receivables.
They will manage each biller to be sure their process is working for your team. Both your remote biller and Team Lead could be described as always curious, always researching, and making sure they know the latest CDT coding updates, ADA updates, and HIPAA updates.
So you can rest assured that your insurance claims revenue is attended to.
You will meet these people via a Zoom call so that you can put a face behind the name, and understand that a real person is handling your insurance claims. In this meeting, you will help your biller pinpoint your issues and in turn, they will offer solutions to implement.
Your remote dental biller knows that each client needs tailored solutions to any issues they may be having. This is why communication is key for customers, and this is also why you should think of this person as an extension of your team. Sure, they won't be in the office with you, but they're equally as motivated (perhaps more) to get your insurance claims submitted, paid, and posted.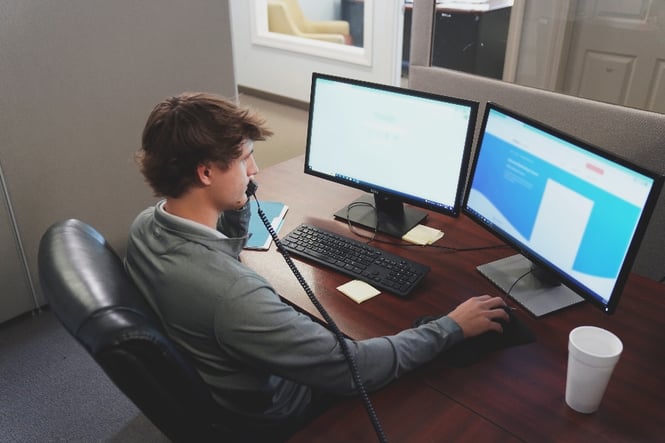 3. How will the remote biller work with my administrative team?
Let's get the first fear out of the way - your remote dental biller is not there to steal anyone's job. They aren't a replacement for an Office Manager or Patient Coordinator.
Your remote biller will obviously not be in your office. But they will be like an extension of your in-house team, as we mentioned above. While their main goal is to help increase your insurance claims income, they also hope to gain your trust.
We have seen billers create lasting friendships with the dental teams they work with. Many of our billers are previous office managers or insurance coordinators, so they understand what it's like to struggle to get claims paid as an in-house member.
A member of your in-house team will create the insurance claim, making sure all of the necessary information is included:
Patient information
Insurance provider information
Attachments and documentation
Procedure codes
Then your remote biller will take that claim, make sure it has everything it needs for quick reimbursement, and submit it to the insurance company. The remote biller will then see that claim through until it is paid. Even if it takes several calls to the insurance provider to get the claim appealed, the biller will handle it.
4. What kind of results can I expect?
Like all good things, quality results take time.
After months of consistent and accurate claim submission and work on your insurance aging report - you will begin to see your insurance collections increase. This means one entire half of your revenue is going to go up. Your practice is going to bring in more claims income that it was previously missing.
We don't say that to dig at your current in-house team. Insurance billing is a really niche topic. It's hard to find people who can manage it efficiently while multitasking other responsibilities. That's why hiring processes at dental billing companies are so rigorous (or at least, ours is).
For example, At Dental ClaimSupport, our billers go through a selective hiring process that tests their insurance billing knowledge. Before they are able to work with a dental team, they also go through an equally rigorous training process. This way we can guarantee high-quality billing service for you and other dental practices.
So after a few months of experts handling your insurance claims, you can expect to see income profits go up by 3-4%.
Invaluable results also include a happier in-house dental team
Something that can't really be measured is the relief your in-house dental team will feel when they don't have to handle insurance claims anymore.
When outsourcing the billing is explored, what a lot of in-house teams don't realize is how it will benefit them. Once your team understands how this change is going to make the practice more money, they'll be able to support the decision. But it will also affect their day-to-day! This change is going to free up their own time.
Once you outsource your dental insurance billing, your team will be able to focus better on patients and not spend their day on hold with insurance companies.
5. What are the costs associated with outsourced dental billing?
Last but not least - how much does outsourced dental billing cost?
We'd love to give you one solid number, but most billing companies charge based on what your monthly insurance collections are. So truly, it just depends. If you're a mid-sized dental practice, you will likely pay around $1,400 per month. But there are a few factors that will affect your cost associated with outsourced dental billing. To give you a good idea, let us break it down a bit.
Here are a few factors that affect your monthly cost for dental billing services:
Total monthly dental insurance payments
The size of your dental practice
The number of practice locations
Whether you're established or a start-up practice
And any additional services you need

Verification
Credentialing
PPO fee negotiations
Consulting
Training
Your remote billers will take care of getting insurance claims paid, and their compensation is based on the amount posted to your accounts receivable. This gives you a clear pricing structure, with a built-in performance incentive. This is partially why they're so motivated to get your claims paid.
Compare the cost of outsourced dental billing and in-house billing in our Learning Center.
Ready to dive deeper into outsourced dental billing?
As you continue outsourcing your dental billing, questions are going to keep coming up. You're gathering information so that you can make an informed decision. You now know the basics of the services you can expect, what the remote biller does, how the relationship will work, and the results and costs you can expect.
It's likely you now have more nuanced questions, though. Dental ClaimSupport always has multiple meetings with dental teams in order to get these kinds of questions answered so that the transition can be as smooth as possible.
But if you want to find those answers for yourself, read through our Ultimate Guide to Outsourcing your Dental Billing. It's a deep dive into all of those specific, nuanced questions you will likely have as you explore outsourced dental billing.
Related Posts
Dental billing resources