7 dental billing solutions for the most common revenue problems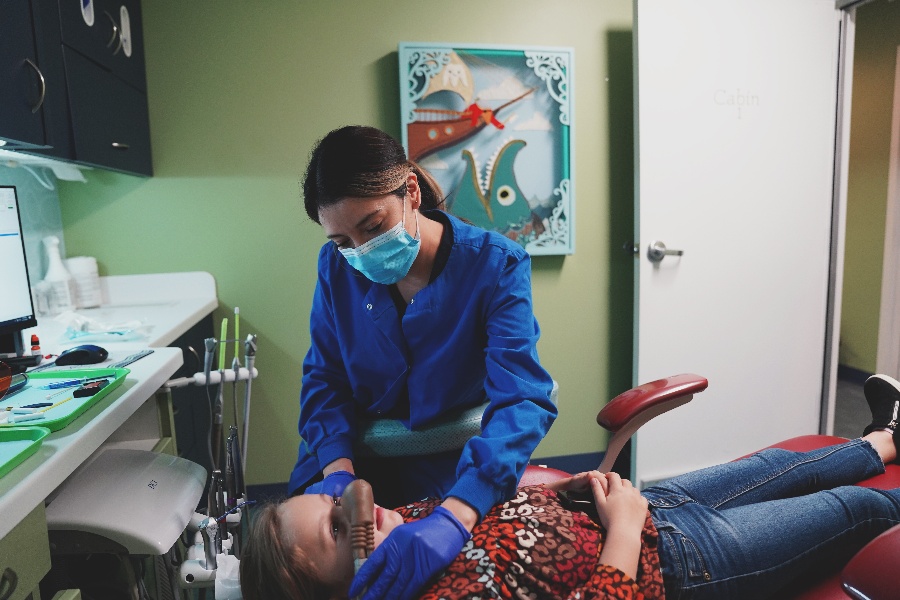 You're exploring dental billing solutions for your practice and come across outsourced dental billing. This is becoming a more popular dental billing solution for dentists across the country, and you're curious what other problems outsourcing could solve besides. Could it help with patient care? Could it benefit your employees?
Many dentists struggle because insurance billing drains too much time and money from the practice. Dental ClaimSupport is a trusted dental billing partner. We've found at least 7 more tangible benefits for dental teams and patients.
There are many moving parts to a dental practice, and outsourcing your billing is bound to solve more than just one problem. In this article, we will share 7 problems dental teams face that are solved by outsourcing your billing.
If your team faces any of these problems, outsourcing could be your dental billing solution.
Let's dive in.
1. Problem: Low insurance collections. Solution: Higher revenue and collection rate
What to do when dental insurance doesn't pay? Uncollected revenue is the most widespread problem dental teams are initially looking to solve when they explore dental billing solutions. And it makes sense to fix the claims process first. Insurance income can make up around half of your overall revenue. You need your insurance collections to be high almost 100%!
The average dental practice leaves 9% of revenue uncollected (reports DentistryIQ).
For a practice with $1 million in production, that's a $90,000 leak year after year.
Imagine what your life and practice would look like with that money in the bank, instead of left with insurers. Your dental billing company will work your aging report regularly to make sure it's as cleaned up as possible to get the money you've earned.
The goal is to collect as close to 100% as possible at the lowest cost.
2. Problem: Outdated billing practices. Solution: Best practices that evolve with the times
Your outsourced dental billing team is going to help you organize your dental billing process so that it can be as profitable as possible. They will share some best practices as they take over submitting and following up with claims.
Your remote biller will share tips for coding common procedures like crowns, what attachments you need, and even how to file EOBs efficiently. This will help your team turn your low insurance collections into easy and consistent claims income.
3. Problem: Too much time spent on the insurance process in the office. Solution: Substantially more time for the patient experience
Ever called an insurer only to sit on hold for hours? It's a common stall tactic.
Holding for the insurance representative is something your remote biller should do.
By working together your team and your billing partner will save time. You should recover about 40 hours more per week you can use for more valuable in-office activities. billers will spend the time your team didn't have to see every claim from start to finish.
4. Problem: No time to appeal denied claims. Solution: Claims appealed automatically
Many dentists lose revenue due to the cumbersome appeals process. Codes, plans, and patient eligibility keep changing. That's how so many claims get sent with outdated information.
Insurance won't pay claims with missing or old information. You have to re-work them. And if time runs out, you have to write off what you couldn't collect. That's lost time and money, and it hurts!
A top-performing dental billing company is going to spend time successfully appealing your denied claims as part of your service. Because the pricing is based on the amount posted (not hourly), the extra research and follow-up doesn't add to your overhead.
And outsourced billers have the resources and experience to get multiple insurance claims paid at a time, without costing you more
You'll have more money in the bank from your insurance claims when you outsource your dental billing.
5. Problem: A stressed-out administrative team Solution: A team with a worry-free claims process
If your administrative team is trying to complete their other duties in addition to insurance claims work - they're likely stretched pretty thin.
In order for your employees to do what helps you and your patients most, they need to be able to put your patient relationships first. They can give more attention to the tasks in front of them: scheduling, phone calls, patient check-in, and check-out, and more.
Related: How to avoid dental office burnout in your practice: 3 tips
Insurance billing issues detract from the patient experience. But insurance claims still have to be processed. That's why outsourced billers can act as behind-the-scenes employee, getting your claims paid, while your administrative team can stay front and center, making sure every other part of the dental practice runs smoothly.
When your administrative team is happy, everyone's happy. And your administrative team deserves to not be stressed about getting billing done every single day. If the billing work is cutting into your administrative team's lunch break or causing them to stay after hours constantly - that's a problem! And outsourcing your dental billing is the solution.
And your administrative team will thank you.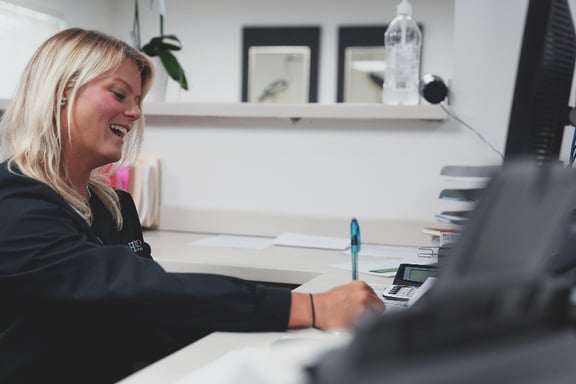 6. Problem: Neglected patient relationships. Solution: Support for a calm, patient-focused office culture
When your administrative team is busy with billing, your patients will notice. And they'll definitely notice if everyone is stressed and rushed to get their work done.
If the work environment is chaotic, it's palpable to the patients, and it will affect their experience at your practice.
When your billing is handled, and you're confident it is being taken care of by experts, you will have more time to dedicate to patient care. This means you can actually take time to create relationships with each of your patients. You'll have more time to talk them through their treatment, insurance benefits, or even ask about their life.
Amazing patient care is a priceless asset to your practice - it will lead to a stellar reputation and more revenue by attracting more patients. Your patients should never feel neglected by your team, and without outsourced dental billing, they won't - because you finally have time to dedicate to them.
7. Problem: Increased risk of embezzlement. Solution: Protection against fraud from a qualified third party
It's not fun to talk about, but it's such a common problem in a dental practice that it has to be addressed. In 2019, an ADA survey revealed that 49% of dentists they polled had directly experienced embezzlement.
And unfortunately, the leading source of embezzlement at a dental practice is employee dishonesty.
A solution to control the risk of embezzlement at your dental practice is outsourcing your dental billing. The outsourced biller will be an objective third party that looks at your numbers every day. Your biller is a watchdog for embezzlement.
Most billers run end-of-day reports where they can see what money was earned and posted that day, so if something is missing, they're going to be the first to notice. And they will immediately let the dentist and/or business owner know. Because the billing company's reputation depends on a clean billing system that will pass any audit, they have every reason to report inconsistencies immediately.
Having this fresh and objective pair of eyes on your numbers can be a great solution to the risk of embezzlement at your dental practice.
Ready to solve your dental practice's problems with outsourced dental billing?
Wanting a more organized dental billing process is a great reason to look into outsourcing. However, outsourcing your billing solves more problems than just a messy billing system. When your insurance claims are handled, and you see consistent cash flow, you can spend your time focusing on other ways to make your dental practice successful for you, your employees, and your patients.
Dental ClaimSupport is a trusted dental billing partner for many practices. We've seen firsthand how our services can solve problems such as the ones listed in this article.
To learn more about how outsourcing can be your dental billing solution, schedule a call with one of our experts.
Related Posts
Dental billing resources