Top mistakes in the IV process and how busy dental teams avoid them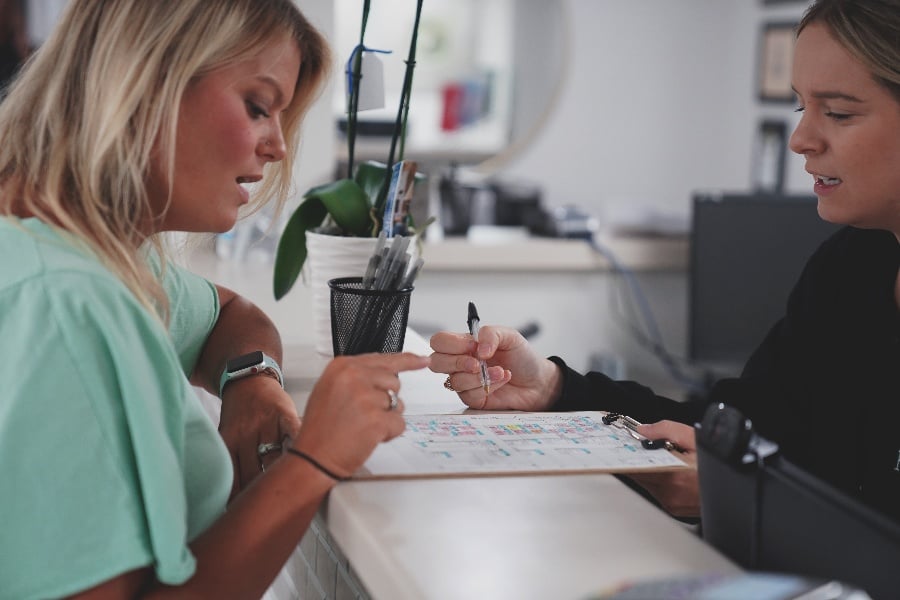 Look at your current dental insurance verification process and ask yourself: Does it make you money, or cost you?
The dental insurance verification process is key to an efficient overall billing process.
It lays the foundation for how fast you will receive payment from both insurance and patients. That's why timely, accurate dental insurance verification is so important.
Many cash flow issues in a dental business start with shortcomings in the insurance verification process. Understanding common mistakes made during the dental insurance verification process can help you take steps to avoid them.
Done properly, dental insurance verification saves hours and avoids upsetting patients with unexpected bills. When you know what to look for, you can evaluate providers such as DCS, where insurance verification is part of our revenue cycle management services. Insurance verification services can help you speed up your insurance verification process while improving its accuracy.
Seeing each of these mistakes and how they will cost you will help you make a decision about how to optimize your current insurance verification process.
Mistake #1: Waiting to verify patient insurance until the day of the patient's treatment
We recommend verifying patient insurance at least 3 business days before their appointment, earlier if you can. Performing insurance verification in advance allows for timely planning with patients about payment, ensuring a smoother patient check in and check out process.
Waiting until the day of the appointment makes errors more likely, especially when discussing:
Effective coverage dates

Benefit

maximums

already reached

The waiting periods still in effect

The deductibles yet to be met
These problems may result in bills to be much higher than the patient anticipated. Not only does misinformation damage goodwill. It can result in nonpayment from patients who were not given enough time to make other arrangements.
---
Related: How to handle a dental patient who has a problem with their bill
---
The patient's experience will be smoother, and collecting from patients during check out will be easy when you've confirmed coverage details ahead of time.
Mistake #2: Depending on predeterminations for out-of-pocket estimates for patients
A predetermination is an estimate of insurance coverage and patient's responsibility before a dental treatment.
A predetermination is similar to verification, to an extent. The insurance company reviews the request and notifies the dentist and patient of one or more of the following:
Patient's eligibility

Covered services

Amounts payable

Co-payment and deductibles

Plan maximums
However, it's a mistake to depend on predeterminations instead of performing verification.
Predetermination and insurance verification are not the same thing. Important differences are:
Predeterminations are not a promise of payment and are oftentimes not reliable

Predeterminations are only good as of the date they are processed

Insurance verification allows you to interpret the information and plan a date of service accordingly

You must wait for an insurance payer to process the predetermination and send the results, which delays treatment

Insurance verification puts you in control of interpreting the information; predeterminations put the insurance company in control
Insurance verification speeds up treatment planning with patients, because you determine when you get the information about benefits.
It's important to note that predeterminations delay treatment. Spending time requesting predeterminations and waiting for responses from insurance companies is not a valuable use of your day. This also adds more steps to your administrative process.
Don't let health plans control your insurance verification process
With a service, such as insurance verification with DCS, you'll have the latest data 3 days before the patient's appointment. Then you can calculate your patient's out-of-pocket estimate by checking their full breakdown of benefits, and help them plan the treatment they will be receiving.
Make sure to emphasize to your patients that no matter what the estimated coverage, they are responsible for the cost of their treatment.
---
Related: 3 problems predeterminations cause at your dental practice
---
Mistake #3: Using outdated patient coverage information
Even for patients you see regularly, you need to verify their benefits to ensure their coverage is up-to-date in your system. If you use insurance verification services, it is still your team's responsibility to know when you need to update your PMS.
For example, ask the patient about changes that would indicate new insurance coverage is in effect (such as retirement, change in marriage status, or change in employer).
Many people change their insurance every year or so. Others may not realize they have new benefits, because they have the same payer but were given a new policy. If coverage has changed, you will need to verify their new benefits the same way you would a first-time patient.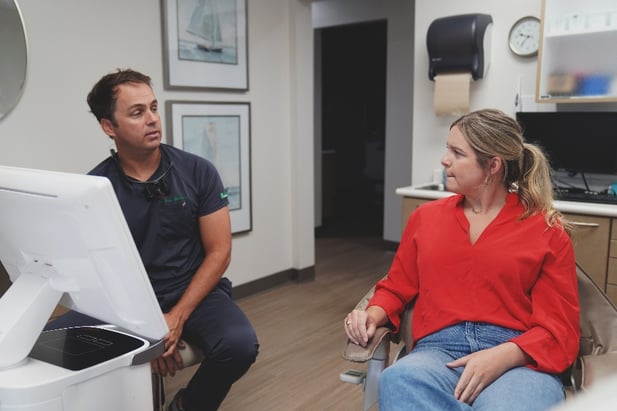 If their insurance has changed, make sure their new benefits are in effect on the day of their treatment. There could be a waiting period – a set amount of time following the effective date of their new plan before they are eligible for certain benefits.
You need to ask about changes because insurance portals may not reflect the new information. According to the ADA, a patient's dental plan may not have received timely notification from the employer informing the plan that the patient's employment and/or corresponding benefits have been terminated.
This means that information provided through the payers' portals or call centers may not be up-to-date or otherwise accurate.
Here are some screening questions recommended by the ADA:
Since we last saw you, has your dental coverage changed?

Since we last saw you, have there been any recent employment changes for yourself and/or the policyholder?
Listen for keywords/phrases like:
Laid off from job

No longer at that employer

Shifted to part-time work

Leave of absence

Furlough

Loss of job

Recent retirement

Change in marital status
These are key indicators that your patient's coverage has changed, and you will need to verify their insurance the way you would a brand-new patient.
Mistake #4: Rushing through the process and missing key information
Insurance verification individually is not terribly time-consuming. But when you're verifying multiple patients every single day, it can be challenging, and tedious.
Don't rush or skip checking each patient's insurance coverage. You might miss key information that affects their out-of-pocket cost. If your team does struggle to make time for insurance verification, and as a result rushes through the process, they will keep seeing more and more claim denials.
This is a sign your team does not have time to keep insurance verification in-house.
Many dental businesses outsource insurance verification to cut labor costs and save time.
Having professional support for insurance verification leads to more accurate cost estimates. You'll inform more patients correctly because you'll be able to review the latest data ahead of their visit. Patients are more likely to pay when they understand their benefits and responsibility.
Mistake #5: Misunderstanding COB rules and overall lack of training
If a patient is covered by multiple insurance plans, you will determine how they are covered during insurance verification. In other words, you will determine which is their primary, secondary and sometimes tertiary insurance.
The order in which patient coverage is determined is called Coordination of Benefits (COB). COB is a tough subject for dental professionals to understand because it is very specific to the situation of the patient.
---
Related: 10 standard Coordination of Benefits rules for dental insurance billing
---
When you incorrectly order your patient's insurance coverage, you will face an immediate claim denial. Having an understanding of these rules and feeling confident about applying them to patients with multiple insurance plans can help you collect more from insurance companies.
Keeping up with COB rules, insurance regulations, and rules around patient coverage can help your team perform insurance verification more easily. This formal training and education on dental billing best practices. But of course, this takes time and money. And there is an easier way.
Collect more from your insurance verification process through dental billing services
Keeping up with new insurance information and policies requires extensive training and expertise. Outsourcing your insurance verification process allows your team to spend more time with in-office patients.
At DCS, we use a technology platform to make insurance verification quick and easy. It combines technology-assisted verification and the DCS team follows through to deliver fast, accurate insurance verification.
Our experts will use the technology platform to reduce the time it takes for your team to verify benefits. It will also improve accuracy and efficiency when verifying patient benefits.
To learn more about our insurance verification services, schedule a call with one of our experts.
Related Posts
Dental billing resources