Does your dental RCM process hurt your bottom line? Answer these 5 questions to find out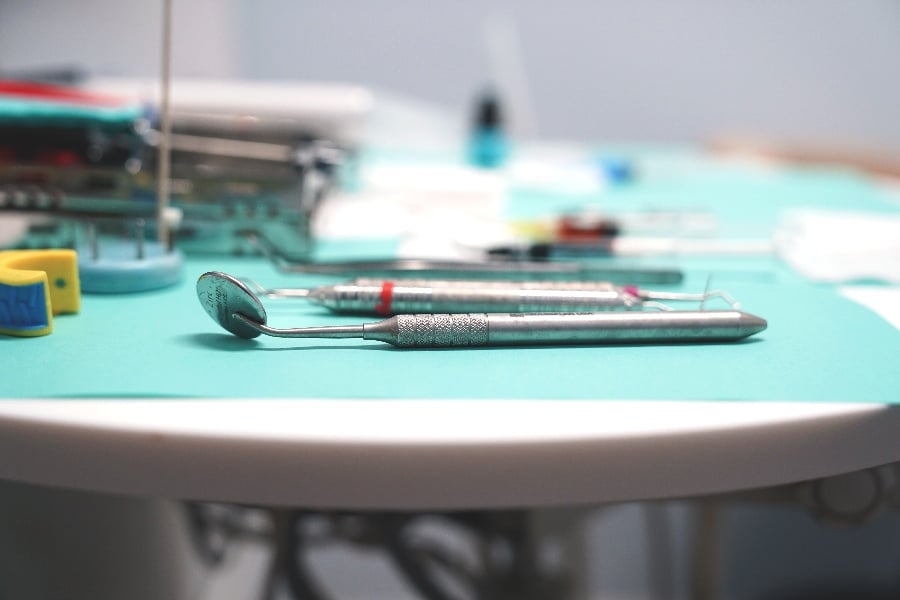 In a perfect world, your dental revenue cycle management (RCM) process reduces the time between providing patient services and receiving payment for them. It maximizes your income by identifying, collecting, and managing revenue throughout all your dental business systems.
So, how can you be sure your dental RCM process is in this ideal state, collecting as quickly as possible — and as much as possible — for your dental business?
You need to regularly assess and improve your RCM to ensure increased profits and satisfied patients.
If your answers to the following questions are less than ideal, it might be a sign that you need RCM experts to support your processes.
But before you fully commit to that decision, let's dive into these 5 questions to ask yourself when assessing the effectiveness of the RCM processes at your dental business.
1. Are we verifying insurance before the patient gets to the office?
An ideal insurance verification process begins as soon as a new patient makes their first call to schedule an appointment. During this initial phone call, your team should gather their insurance information, then at least a few days before their appointment, verify that the information is correct and up to date.
Dental teams struggle with insurance verification because of how tedious and time-consuming it gets. They're constantly transferring names and numbers — for every single patient — from their breakdown form to your practice management software.
But it's vital that your team has time to verify insurance details before the patient's appointment.
Why? Because if there is an issue with the patient's insurance coverage on the day of their appointment, your front-office team will have to spend more time checking the patient in and out. You might also have to charge the patient more out-of-pocket — which will likely come as a huge (and unwelcome) surprise to them.
That patient will not soon forget the disorganization of your dental practice, and they may spread the word about their unpleasant experience to others.
Moving forward with outdated and incorrect insurance information is a common mistake that leads to poor relationships with patients, and yet it can be avoided with a single phone call. Verify insurance details a few days before the patient's appointment, and, if necessary, warn them beforehand about anything out of place.
---
Related: Top mistakes in the IV process and how busy dental teams avoid them
---
2. How many outstanding insurance claims are on my insurance aging report?
It's important to run insurance aging reports routinely, as they provide a snapshot of outstanding insurance funds owed to the practice. The older the claim, the harder it can be to receive reimbursement from the insurance company.
Ideally, your team keeps any claim from hitting the 90+ days category because most insurance plans include timely filing limits. Once you hit the timely filing limit, the insurance company won't pay the claim.
So, it's a time game. You need someone continuously working through the current insurance aging report, figuring out why each claim was denied, and then creating and submitting an appeal before it hits its timely filing limit.
As you can imagine, like many billing tasks, this is a time-consuming and tedious process, especially if your aging report has been neglected.
---
Related: 3 mistakes dental insurance coordinators make with aging reports
---
Does your insurance aging report list hundreds of unpaid insurance claims? Is there a designated person in your office who works through the aging report at least once a week, or more often if necessary, to stay ahead of timely filing?
Missing out on claims income can be a huge blow to your cash flow. You could be losing tens of thousands of dollars in claims income every month because the right processes aren't in place. This can affect how easily you're able to pay for office expenses and team salaries, and even your own livelihood.
3. Do my production and collection numbers match?
According to Dental Bootstrap:
"Production is your office's full normal fee (or "cash price") for procedures. This is basically your office's UCR fee (Usual, Customary, and Reasonable). If a patient walked in with no insurance and wanted to pay cash for a procedure, that total fee is your production."
They go on to define collections as:
"The amount your office actually collects for the treatment. In an ideal world, adjusted production and collections would be equal because we would like to collect everything we are owed, but sometimes things slip through the cracks: insurance denies the claim and doesn't pay, patient owes a balance and refuses to pay, etc."
So ask yourself… "Am I collecting as much as I'm producing?"
There are two big reasons your answer might be No:
Collecting incorrect out-of-pocket costs from patients (see Question 1)
Denied insurance claims that have reached timely filing (see Question 2)
Mistakes that likely lead to these two things happening are:
Lack of time to work through the insurance aging report
A patient treatment presentation wasn't prioritized
Insurance wasn't verified far enough in advance
A disorganized patient billing process
When your collections are lower than your production, that's money you and your team have worked for that has been left on the table.
4. Are my fee schedules up to date?
A fee schedule is a listing of fees compiled by insurance companies with their specific contracted in-network rates to pay doctors and other providers/suppliers. These schedules are used to determine the maximum amount the patient can be billed, and also the maximum amount the patient's insurance plan will pay for covered services.
These fees can be updated every year in your contracts with the insurance companies. But many dentists don't bother keeping up with fee updates — do you?
---
Related: 3 ways that old or missing fee schedules derail your dental practice
---
A crucial part of keeping your dental practice profitable is increasing your fees to stay up to date with the usual, and customary, and reasonable (UCR) fees for your location. If you aren't taking the time to do this every year, it's likely you could be collecting more from both patients and insurance companies than you are now.
5. Who is directing my dental practice's growth?
You're not just a dental practice leader, you're a business owner. And for business owners, growth is usually a goal. You might not be interested in opening more locations, but growth can mean a lot of different things. Perhaps you want more patients, or to add another dentist to your staff.
But growth can't happen if there isn't someone consistently nurturing and directing your dental business' revenue. And it's hard for in-house teams to make time for this when they're continually bogged down with tedious billing tasks, as well as taking time to build strong relationships with patients.
---
Want dental business growth? Enroll in our free course.
---
Ask yourself: Does my team have time to…
Create marketing strategies at my dental practice?
Look into what my competitors are doing, so my practice stays on trend?
Stay up to date with the latest technology, software, and training?
Create and distribute patient surveys to see where we can improve?
If your answer is No to most of those, there is need for a solution.
In the dynamic world of dentistry, standing still means you're falling behind. And while it may seem of no consequence, falling behind in one area of your business will begin to bleed into other areas. Outdated practices will become apparent to your team and your patients — and you could lose them both to someone who keeps pace with the industry.
Are you satisfied with your answers to these questions about your RCM process?
To recap, consider your dental business' RCM process, and think about your answers to the following questions:
Are we verifying insurance before the patient gets to the office?
How many outstanding insurance claims are on my insurance aging report?
Do my production and collection numbers match?
Are my fee schedules up to date?
Who is directing my dental practice's growth?
If you have one or more answers that you aren't proud of, it's not just you. Most dental teams need support when moving through their revenue cycle; it's a lot of never-ending work that requires niche expertise.
And it's time for a change — your bottom line depends on it.
When you have RCM experts working through your billing processes, ensuring streamlined workflows that help you collect more and worry less, all your answers to these questions will be: Yes!
Give your team the chance to stand front and center, and offer your patients an amazing dental experience while our RCM experts work their talents in the background.
DCS' experts give you cash flow you can count on. Book a call with us to learn more.
Related Posts
Dental billing resources