How outsourcing my insurance billing helped my dental practice: a dentist's story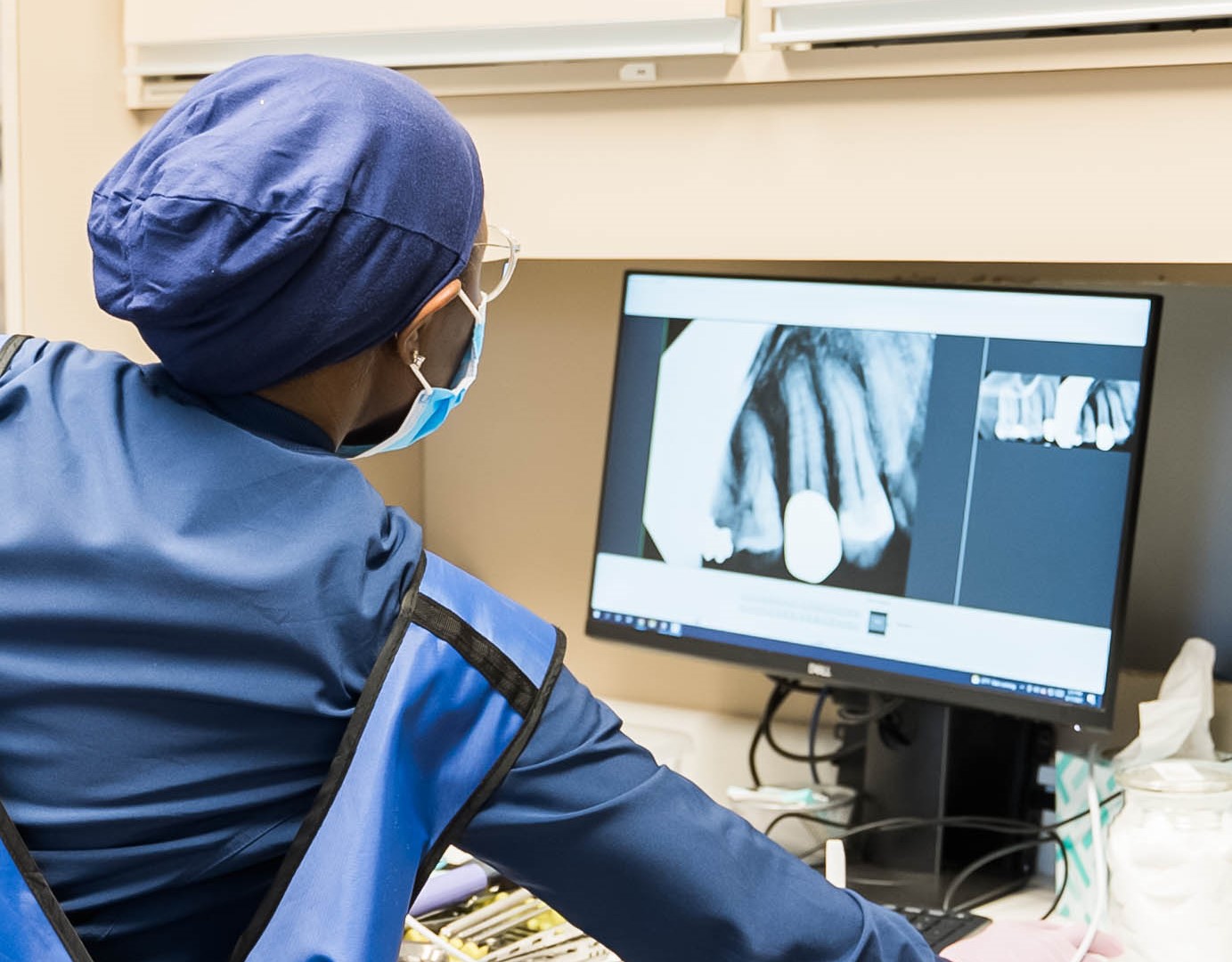 Nothing makes people feel more seen or heard than hearing a story they can relate to. Do you have an ever-present problem you've been facing at your dental practice? Does this problem look like a messy insurance aging report, low collections, or a stressed-out administrative team? You're not alone in facing these kinds of problems as a dentist or an office manager.
We love sharing others' stories with potential customers at Dental ClaimSupport because it shows what similar people have gone through. If you're asking, "What are your experiences with outsourcing?" a dentist's own answer will give you a better idea if it's a good fit for your practice.
In this article, you will learn how outsourced dental billing helped one dental practice grow and relieved stress on the administrative team. Here's what happened when one dentist started getting expert claim support.
A dentist explains how outsourcing his insurance billing changed his practice
We talked to one of our clients, Dr. Ali Beydoun, about his experience outsourcing his dental practice's insurance billing and how it affected his dental practice as a whole. We asked him how his practice was doing when they were handling their own insurance billing and how it changed after they got help from Dental ClaimSupport.
"I purchased this practice in October of 2020," he begins. "The previous doctor was doing the majority of the insurance billing on his own and using paper claims by mail for everyone. Coming from a corporate setting, I had never dealt with insurance billing before and so I really did not know where to begin."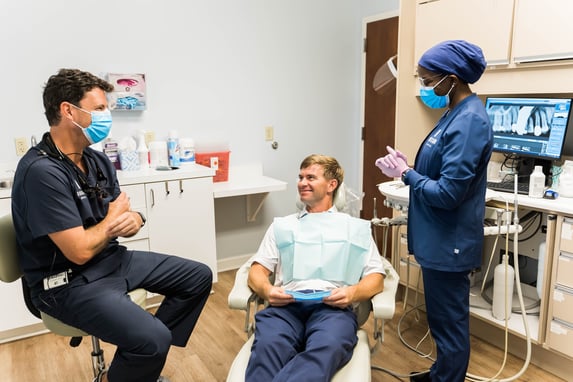 Dr. Ali Beydoun continues, "I had to get an efficient process in place in order to ensure money was coming in at a time when I was still getting used to running my own practice."
"I found you guys on Google and realized that you could take the whole burden of insurance billing and monitoring from me so that I could focus on everything else. The insurance claims process now is one of the easiest and most efficient aspects of my practice, and I definitely would not be this comfortable one year into practice without your help."
Even though Dr. Beydoun's practice was new to him, as soon as it was his, he knew he needed to make the insurance billing process a priority. It sets your practice and administrative team up for success. It lets you, as the dentist or office manager, focus on other priorities in the office such as patient billing, checking-in patients, or scheduling.
---
Learn how you can outsource your dental billing even if you're a start-up practice in our Learning Center.
---
3 things you can learn from a dentist who outsourced their insurance billing
There are a few things you can take away from the story Dr. Beydoun shared when it comes to handling your dental practice's billing process.
1. Be proactive, not reactive when it comes to your dental practice's billing process
Dr. Beydoun saw an outdated, inefficient billing process in place when he bought his practice. Instead of becoming stressed out and letting months go by with his insurance aging report growing, he took action.
He searched for tools that would help make his practice efficient and successful and found an outsourced dental billing company.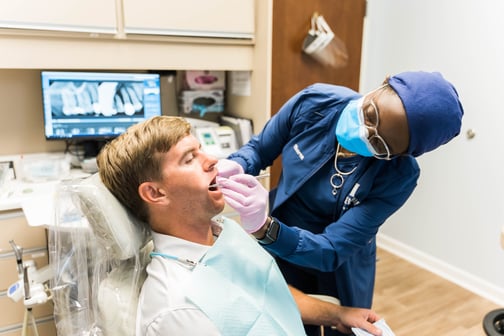 2. Prioritize your insurance billing - it's a big part of your dental practice's revenue
Not prioritizing your dental insurance billing can lead to errors which can snowball into claim denials and payment delays… having extra help with your insurance billing can get your practice PAID. The longer a claim goes unpaid due to denial… the less likely it is to be paid. Getting this process efficiently streamlined can help you bring in more money.
3. Find a solution if your billing process feels overwhelmingly stressful
Being constantly stressed about your practice bringing in money can wear on you, and it doesn't have to be that way. Dr. Beydoun mentioned that once he found a dental billing company to handle his insurance billing, he found that he is never stressed about whether insurance claims are going to be paid. Following up and spending time on the phone with insurance companies isn't a good use of your practice's time.
You can relieve yourself of this stress and let someone else carry the burden of communicating with dental insurance. This is what dental billing companies do for practices.
Let billing experts deal with the burden of getting dental insurance claims paid
It's important to take steps to make your practice as successful as possible, including making your insurance billing your top priority, as it is a huge revenue generator. If you're struggling with any part of your billing process, search for tools and solutions that can provide some relief for your dental team.
Did Dr. Beydoun's story resonate with you? Did you see yourself and your practice when he described what his billing process looked like before he outsourced? This might mean that it's time to explore your options when it comes to your insurance billing.
Our mission at Dental ClaimSupport is to make sure dentists get paid by eliminating insurance strain. If you're interested in hearing other reasons dentists outsource their insurance billing, check out our article, "Top 10 reasons dentists outsource their dental billing" in our Learning Center.
Related Posts
Dental billing resources