How to attract new patients to your dental practice or group: 3 tips to help you create an amazing patient experience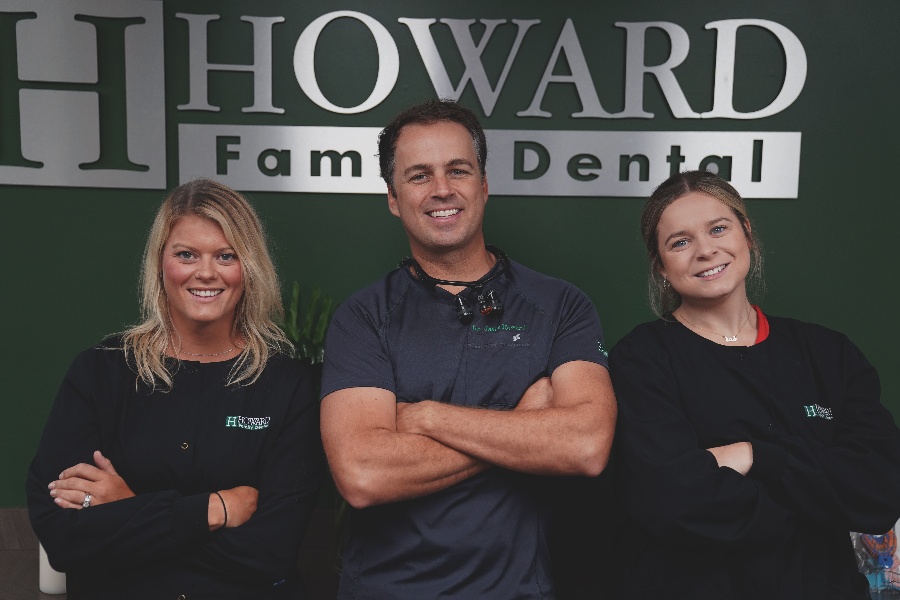 Attracting new patients to your dental practice or group isn't always as easy. However, with the right strategies in place, it's possible to increase your patient base and grow your practice.
If you're looking to attract new patients and give your dental business a boost, you've come to the right place.
DCS is a full-service RCM provider that makes revenue collection easy for dental teams, giving them the resources to attract patients, and maintain excellent care as the business grows.
In this article, we'll explore three effective ways to attract new patients to your dental practice, so you will keep your chairs filled while also keeping current patients happy.
1. Create a seamless scheduling system
Does your dental practice make it easy for patients to make an appointment? Many practices are starting to utilize online scheduling systems.
Automating your patient's appointment reminders and confirmations is a great way to cut out additional administrative work for your team. And patients will love the convenience.
"Online appointment booking helps patients stay current on their dental work in today's hectic world, and they'll appreciate the ability to see your schedule and book their appointment right from their phones, tablets, or computers. Your employees will appreciate the break from making appointment reminder calls, and it will allow them to spend more time running your office." - Dental Intelligence
A seamless scheduling system doesn't stop at making the schedule, though. To make sure your patient's experience—make sure you are strategically filling your schedule, and not allowing any appointments to overlap or cause long wait times.
If a patient has to wait more than 10 minutes for their appointment, the likelihood of them being frustrated and telling others about their negative experience will increase.
Your reputation is a huge way to attract new patients in your community. Don't take for granted what a patient could say about your practice and their experience—it could have a huge impact. And you want that impact to be positive to grow your practice.
2. Implement best practices for patient billing
Billing is a make-or-break topic when it comes to attracting new patients. This is because most patients are looking for transparency and convenience.
Unfortunately, this is something many dental teams struggle with because they don't have time to sit down and talk to new patients about each patient's insurance coverage, as well as the practice's financial policies.
Dental teams also don't have the resources to create a seamless patient billing experience using technology.
---
Related: 3 reasons to automate your patient billing services ASAP
---
To combat these challenges, here are a few quick tips when it comes to patient billing:
Present treatment to patients using clear and concise language.

Patients don't typically understand their insurance, and definitely don't understand clinical terms. So take your time presenting treatment in laments terms.

Be sure to communicate your financial policy upfront.

Have patients sign a contract stating that they understand they are ultimately responsible for the entire cost of their treatment, no matter what insurance pays.

Accept all forms of payment

to prevent patients from being unprepared to pay.

Automate where you can.

Send out statements and payment reminders using automated technology.

Make it as easy as possible for patients to pay

outstanding bills online.
Implementing these tips sounds like a huge task, but working with RCM experts will make it easier for your team. They will implement automated patient billing technology for you that will ensure a seamless billing experience for patients.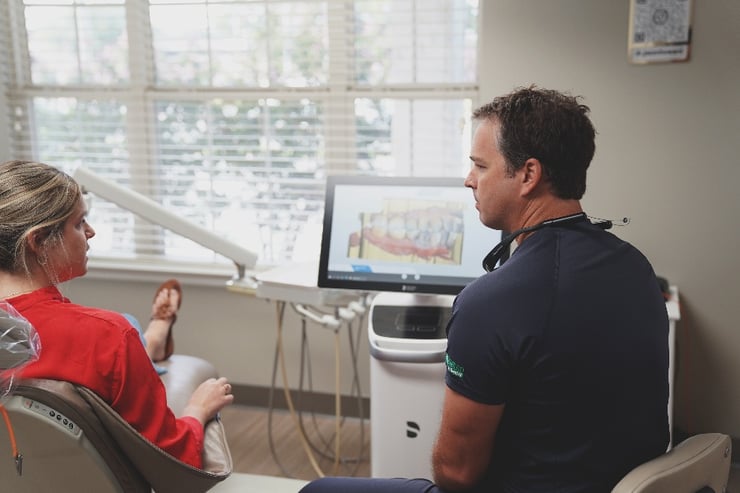 3. Modernize your dental practice
How can I make my dental office more inviting?
1. Update your technology:
It's not hard for patients to tell if you haven't updated your technology in over 10 years. Businesses who refuse to evolve will sometimes appear less trustworthy to patients. They want to be sure they are getting the best, most up-to-date service. Be sure to have up to date:
Clinical equipment

Practice management software

Computer systems
---
Related: 3 updates to modernize your dental office and improve revenue
---
2. Optimize your online presence: When was the last time you update your dental practice's website? You might be a healthcare facility, but your dental practice is still a business. And many patients will find you by simply searching "dental practice near me." If your website homepage is the first thing they see, you need to make a good impression.
You should also take advantage of social media to attract new patients. It's basically free advertising! Why not post on Facebook, Instagram and/or LinkedIn? You could share photos of your team, your office, and any promotions you might be doing. This could also open a door for transparent communication with patients.
3. Make sure your furniture, office, and even wall art are modern and welcoming:
It might seem superficial, but the overall aesthetic of your office will be either your strength or your weakness. Consider the environment of your dental office. Is your furniture 10–20 years old?
This is another part of your practice that patients will immediately notice if you haven't updated.
Having a sleek, modern office with homey and inviting decor may help attract patients (when you share photos on social media and your website!) and it will provide an even better experience for patients that are in your office.
How to attract new patients easily with support from DCS
By partnering with revenue cycle management experts, the parts of your practice that make you money will be handled, including your patient billing.
With patient billing services, you and your dental team don't have to worry about sending statements to patients and reminding them to make payments. It's better to spend your time with your patients in your dental office.
For example, DCS' patient billing services include:
Send payment links as soon as the balance is known (no manual processing)

Reach out on their preferred device instantly, with email and text messages

Accept payment from all major credit cards and wallet apps, from any device

Follow up automatically with friendly reminders

Set up your own payment plans with recurrent billing

Minimize the time and cost of issuing paper statements

Monitor direct deposits and outstanding balances instantly
It's a huge administrative burden lifted off the shoulders of your in-house team to use patient billing services. Your in-house team will focus on taking more steps to attract new patients, while RCM experts handle the behind-the-scenes administrative tasks.
Ready to attract new patients to your dental practice?
Attracting new patients to your practice is necessary for your growth, especially if you're looking to eventually have more than one location. And you will accomplish all the tips we listed above easily when you partner with an RCM solution like DCS.
Patient billing services that will automate their billing experience, make scheduling as simple as possible, and modernize your practice. It also frees up your team's time to create the best patient experience possible, drawing new patients in as well.
DCS is an end-to-end RCM solution for dental teams looking to automate their patient billing experience. To learn more about our services and how they will help you attract new patients, schedule a call with us.
Related Posts
Dental billing resources