3 reasons to automate your patient billing services ASAP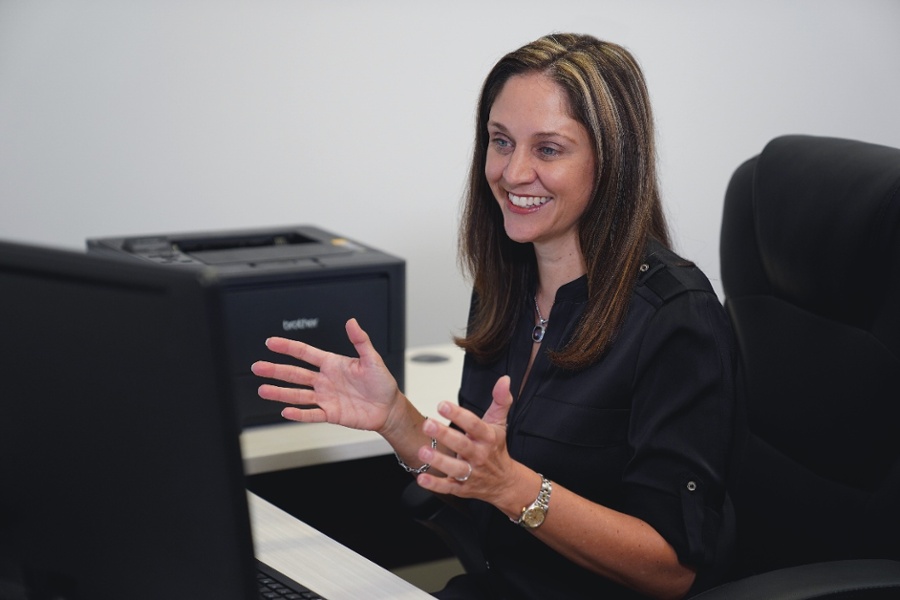 Most dentists struggle because in-house patient billing services drive up more costs and take more time than they ever imagined. Chasing patients to pay bills can be a daunting task, but Dental ClaimSupport has a new pain-free automated patient billing service that saves time, and money, and improves income.
Many dental teams are saddled with outdated systems that rely on manual operation and postal mail. Putting all the moving parts of sending statements and collecting payments on autopilot has many benefits. The DCS patient billing system automatically alerts patients of the amount due through "outreaches'', via text or email, and offers them multiple payment options. These outreaches replace the need for printed statements.
We heard many dental teams say they wished they could outsource both their insurance and patient billing together, so we listened! Through the development of these services, we've learned just how beneficial patient billing services can be for your dental office teams.
In this article, we will share 3 big reasons to use automated dental patient billing services at DCS. By understanding how patient billing services can benefit your dental practice, you'll be able to decide if adding these services to your contract is the right choice for your dental practice.
Let's dive in.
1. Automated patient billing services save you time and money
It takes a staff member a lot of time to handle dental patient billing. And it costs money to send out statements and call patients. Many systems charge fees to actually mail payment reminders, plus costs for stamps, envelopes, paper, and ink, even if you send them electronically through your practice management software. Trust me, you're paying for it!
Paying a highly skilled team member to do mundane tasks drains your time and money! What if you could free your team members to focus on patient care, keep your schedule full, and watch the payments come in?
Practice management software charges a fee per statement, or per batch.
Now there's a way to automate patient billing that syncs with your practice management software. There's a monthly flat fee, versus being charged for each payment reminder. That's already a huge money-saver.
It's also a huge time-saver. We already mentioned the mundane tasks involved with printing and mailing statements, and following up with patients. Using the automated DCS patient billing service, there are no extra follow-ups for your team to complete. There's no extra time being spent, calling or emailing the patient saying, "Hey, I know I sent you a statement 30 days ago, how would you like to take care of it?"
Most offices will have a few patients that don't pay their balance, regardless of the amount of outreaches. It's frustrating, but it happens. If or when this happens, the patient billing system will automatically compile a list of delinquent accounts for the office.
2. Automated patient billing improves statement accuracy and trust
Patient billing and insurance billing go hand in hand. Sometimes insurance estimates aren't accurate, therefore you need insurance to pay to know your patient balance is accurate.
Once insurance payments are posted, if there's a patient balance leftover, the patient billing system begins to generate outreaches to the patients automatically. Automated patient billing services sync with your PMS, which ensures the outreach being sent to the patient matches the patient's balance in the dental practice management software.
That's how an automated patient billing service can lead to accurate patient billing.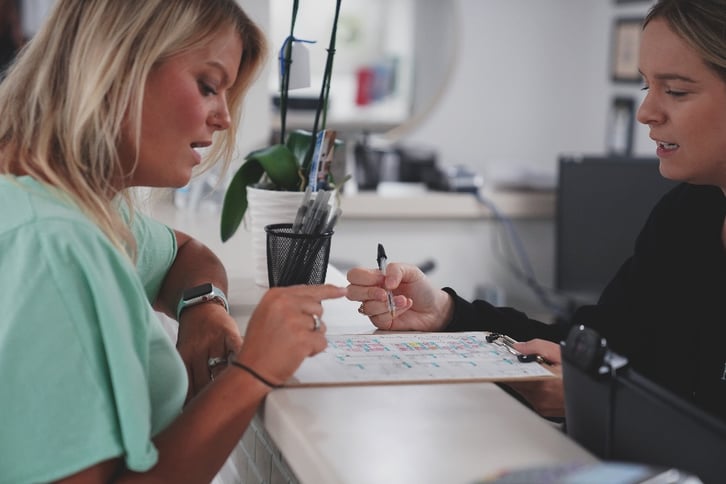 If you're also working with DCS claims services, your team can be doubly confident in outreaches via the patient billing software. The outreach will remain an accurate reflection of their account balance. This is backed up with accurate insurance payment posting and claim payment notations in your PMS software.
So if the patient does call and say, "Hey, I received this email text message that I owe $48. I thought it was paid in full." You can inform your patients of the notation the insurance biller left in your PMS that says $48 is owed. The notation will explain what insurance paid and why there is a balance remaining.
With access to all the details, this system helps you deliver an excellent patient experience. And the patient experience is the top priority.
3. You will be able to focus solely on your relationship with the dental patient
When considering dental patient billing services, do you worry about the impact on the patient relationship?
Your patient billing process, of course, will change. When you switch to dental billing services and use the patient billing software, we recommend the dental team send out a mass email to all their patients letting them know your payment process has been updated. You can explain that they are switching to a more electronic version of billing.
And instead of receiving statements in the mail, patients receive outreaches through text messages and emails, with friendly prompts to pay their balance the easiest way for them, whether by eCheck, credit card, or wallet app like Apple Pay. They don't have to call and give their credit card over the phone or send a check through the mail, or even go into the office and pay their balance in person.
You give your patients a hassle-free, personalized payment experience which includes another cool feature. The patient has the ability to view their own transaction history with your office on the patient billing portal.
Your patients will appreciate the modern options to do business with your practice. It's more efficient and gives you more time to make sure they have a great dental experience.
Ready to take your dental patient billing to the next level?
Both the patient and insurance billing process can bog down and overwhelm your team with needless tedious work. What if you had more time to help patients understand their insurance benefits, be comfortable in your office, and have an amazing dental experience and ensure your schedule is full.
With the patient billing services at Dental ClaimSupport, you will save time and money, collect more patient payments, and be able to create those relationships with patients that last a lifetime.
To learn more about our patient billing services at Dental ClaimSupport, schedule a call with one of our billing experts.
Related Posts
Dental billing resources