How dental insurance verification increases your revenue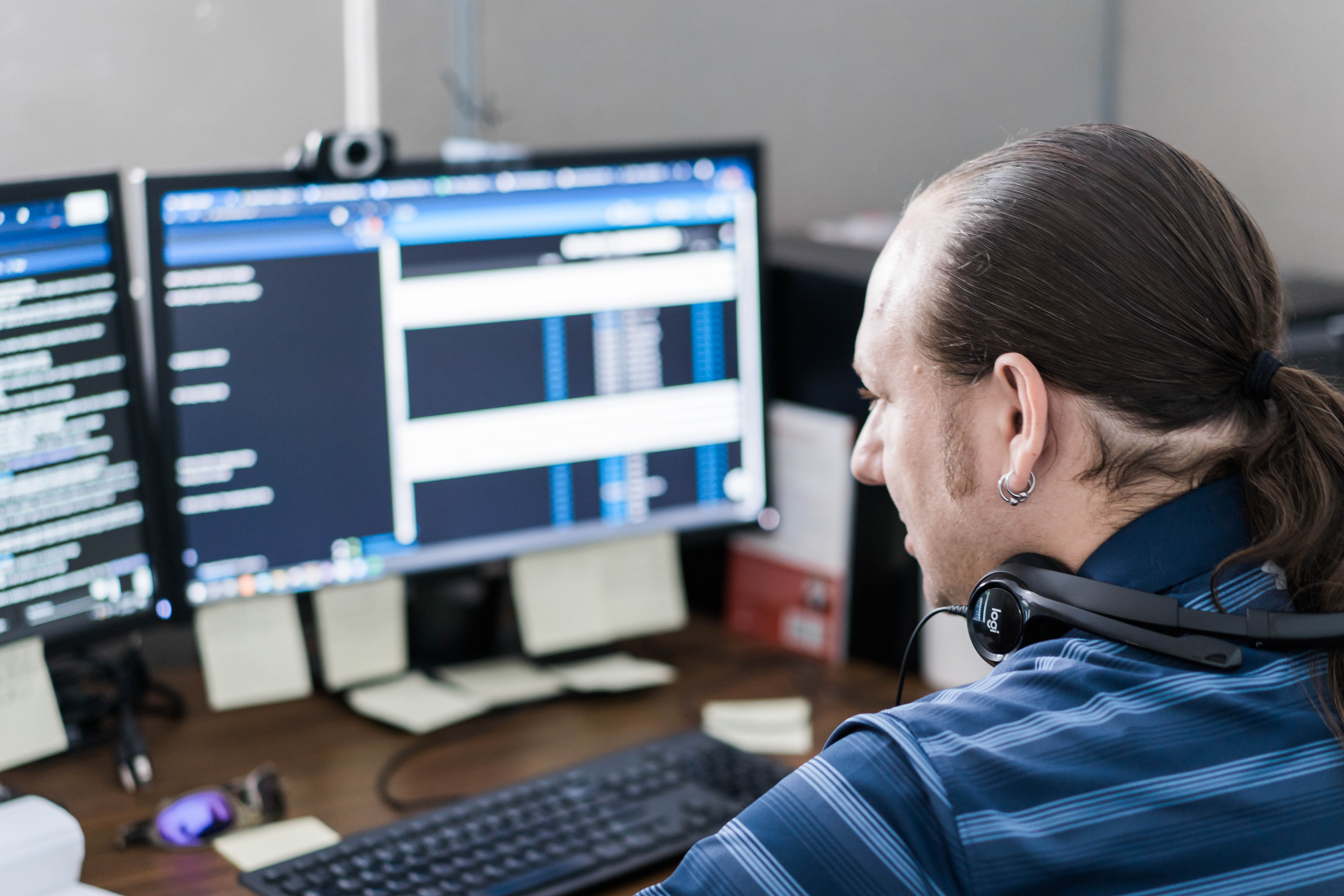 Have you ever had a confusing interaction with a patient about their insurance benefits? When they made their appointment at your dental practice, they told you their insurance, and you put it into the dental software. Nothing too difficult, right?
But when you verified the insurance, you found out the patient's benefits aren't active. You then have to notify the patient, let them know the bad news, and get updated insurance information before they come in for their appointment. This is if you can even reach them on the phone in time!
Here's the thing: Patients seldom understand their dental insurance benefits. They don't read the fine print, and they don't know the conditions or the limitations of their plan. That's why it's fallen on the shoulders of your dental team to verify insurance plans to have a smoother experience with patients, which leads to collecting more money.
At Dental ClaimSupport, we recommend every practice makes insurance verification the first step in their dental billing process. Many practices ask us if our billers will perform insurance verification for them. We understand, however, we truly feel it needs to be done by YOUR team because you need to be the one interacting and communicating with the patient.
In this article, you will learn why insurance verification is crucial for a smooth patient experience. You'll understand why it needs to be done BEFORE their appointment, and how this step is key to making your practice more money.
This understanding of insurance verification will help you communicate your patient's out-of-pocket expenses through their full breakdown, and help you send more accurate claims to be paid by insurance.
What is dental insurance verification?
The life cycle of a dental patient begins with creating a dental appointment. You know the drill, the patient gives your practice a call, tells you they would like to get an appointment scheduled, and you give them a few dates and times you have available. The most important part of this initial phone call is obtaining the patient's insurance information.
This means you ask for the following:
Name of insurance provider
Member ID number
Member DOB
Patient DOB, if different than the Member
Name of employer
Group ID number
Telephone number of insurance (if you do not have a login for the web portal)
Having this information will allow you to check their eligibility and obtain a full breakdown of their benefits.
---
Get your copy of Ultimate Guide to Dental Billing & Reporting to learn the most important steps in billing.
---
Dental insurance verification: what does it mean?
Insurance verification is defined as the process of checking a patient's insurance coverage and benefits prior to the date of services to ensure payment for services. Checking to make sure the patient has active insurance coverage is important for knowing what procedures are and are not covered, and just how much of each procedure is covered.
Insurance verification can be done by visiting insurance web portals or calling the insurance carrier with all of the information you collected from the patient during the initial phone call we mentioned before.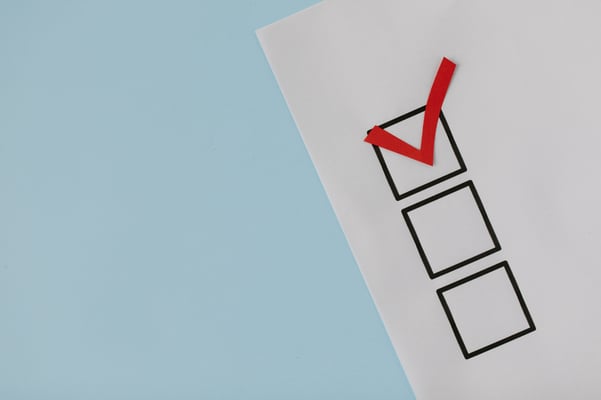 Why is verifying insurance information so important to dental practices' stream of revenue?
Now that you understand what insurance verification is and what information you need to perform it, let's talk about why it's so necessary.
1. You'll be able to communicate to the patient what their coverage is with a full breakdown
Verifying insurance will help you keep your patients in the loop about what their out-of-pocket expenses will be. The patient will also understand how much their insurance should cover.
After you get their insurance information on the phone, you will look up their plan in the insurance web portal or call their insurance provider. Through this step, you will be able to obtain a full breakdown of their benefits.
What is a full breakdown of dental insurance benefits?
Think of a full breakdown as a detailed summary of the patient's insurance plan. Full breakdowns indicate which dental procedures are actually covered benefits, at what percentage they are covered, if the patient already used any benefits elsewhere, what the patient's plan maximum is, and much more.
Knowing this information makes it easier to communicate to the patient not only what kind of price they could be looking at, but also if there are any issues with their benefits.
The patient may not know that their benefits are out of date, maxed out, or that the procedure they require is not covered by insurance. It's your job to communicate this information to them before their procedure.
This builds a healthy relationship and ensures the patient isn't blindsided by an unexpected expense. It's like giving a fair warning. You're letting them know the reality of their coverage, so they can decide if they want to proceed with the procedure or not.
It would be a really unfortunate situation if you conveyed to a patient AFTER the procedure that their insurance isn't going to cover anything. They may feel swindled, and no one on Earth wants unexpected expenses, right? They would probably find another dental office. So, you just lost a customer and therefore, have lost more revenue.
2. You'll be able to send insurance claims, confident that they will be paid
If your team inputs all of the patient's information into your dental software accurately and verifies the patient's benefits, there should be no problem in sending an accurate claim that will be paid by insurance promptly.
You will also know how much you can expect to get back from the insurance payer. If you know this amount, that means you'll also know your patient's out-of-pocket expenses, which should be collected before they leave the office after their procedure.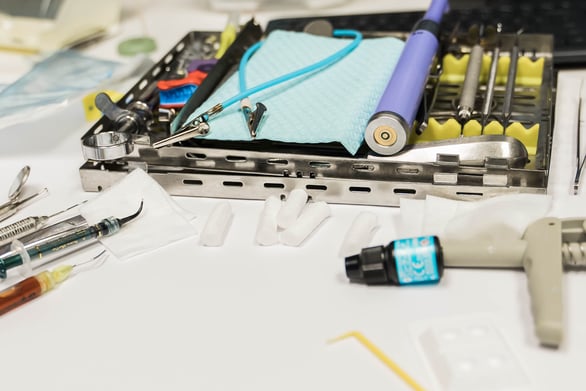 The goal is to have a $0 balance system
Once your patient has paid their accurate portion of the procedure, and you've sent that insurance claim confidently, you will then receive your payment from insurance within a week or two. This will lead to a $0 balance, a clean ledger in your dental software. You won't have to send an invoice to your patient. This saves you time AND money. It keeps your billing process organized and efficient.
Accurate claims are crucial for avoiding denials, which will lead to payment delays. It's always a rule of thumb for insurance and patients: the longer you have to wait for payment from either, the less likely you are to receive that payment.
That is why verifying insurance before the procedure, communicating to the patient what their benefits will cover, and collecting that amount before they leave the office will keep your ledger clean. It will also lead to sending an accurate insurance claim, which won't be denied.
Verify patient insurance benefits with confidence at your practice
Insurance verification is a little monotonous, there's no denying that. But it's a necessary, crucial step to collecting what you're owed from patients and insurance. It keeps the line of communication clear with your patients, and also leads to more accurate insurance claims. Your practice's revenue depends on this step.
Dental ClaimSupport does not perform insurance verification because we think it's kept better in-house, but we do offer a free insurance verification form on our website. We've seen offices transform their billing processes by adding verification to the top of the list.
Learn why you should keep your insurance verification in-house instead of outsourcing by reading our article, "Dental Insurance Verification: In-House Vs. Outsourced."
Related Posts
Dental billing resources