3 factors to check before outsourcing dental revenue cycle management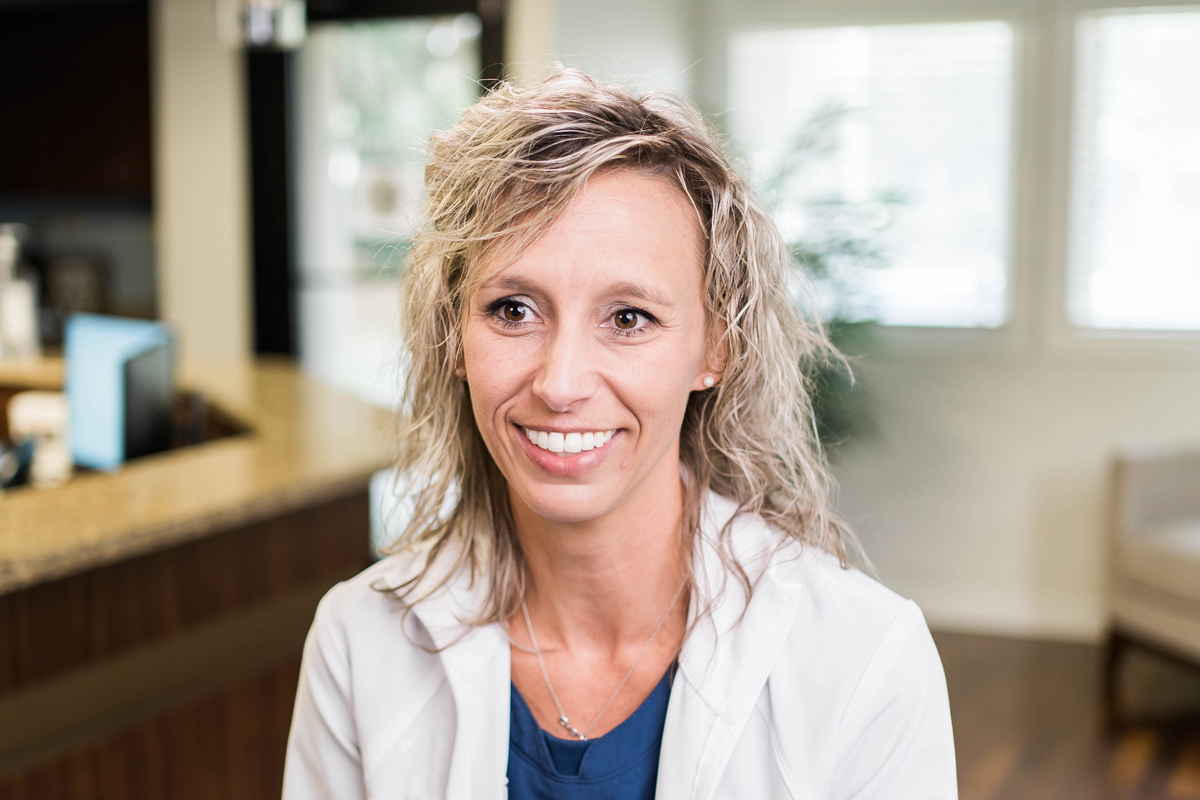 Revenue cycle management outsourcing has become one of the most effective financial solutions for both private practices and dental groups.
More emerging dental groups and small DSOs are considering revenue cycle management outsourcing, but aren't sure where to start. They understand the benefits, but aren't sure if partnering with an RCM expert needs to be a priority.
For any dental group or private practice looking to increase revenue, streamline processes, and remain competitive, partnering with an RCM expert is like throwing fuel on the fire.
This article will cover 3 factors to consider before exploring revenue cycle management outsourcing. These tips will help you and your team understand why making this decision to work with an RCM expert is important, and how your business will benefit.
What is revenue cycle management outsourcing?
Revenue cycle management outsourcing is a strategy to optimize the financial health of your dental business by leveraging the expertise of an RCM service partner.
Now let's get into what you should think about when deciding whether to outsource your RCM.
1. Identify your challenges and goals
Identify your current challenges and pain points in order to see why partnering with an RCM vendor is crucial to your success.
Some common challenges we see for growing dental groups and private practices are:
Staffing challenges

, such as finding people for administrative positions with needed skills

Need for standardized operations

, especially for revenue collection

Operational challenges

such as using diverse and changing technology
The great news is that a full-service RCM provider can take on all of these challenges, and help your dental group be successful. Revenue cycle management outsourcing will provide the expertise needed to create and improve your workflows, while using the latest technology to help you collect more.
By defining your dental business' pain points, you can evaluate how outsourcing revenue cycle management will handle them. You'll be able to clearly see what services offerings to prioritize. More than likely, you face all three of the challenges we've listed above.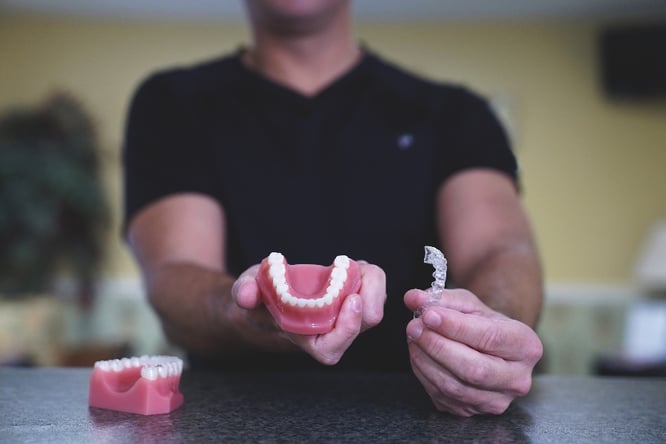 We don't blame dental teams for the revenue cycle management challenges they face. Managing insurance revenue alone is complicated. Delays impact the entire cycle. Patients often won't pay what they believe their benefits should cover.
That's why an effective solution must address the entire RCM process with technology and expertise – from verifying benefits through A/R management.
And challenges in finding experts in dental revenue cycle management compound these difficulties, especially as staffing shortages continue. Revenue cycle management outsourcing increases efficiency, improves collection, and reduces costs, without the burden of maintaining resources internally.
---
Read more: Staffing shortage at your dental business? Learn 5 ways to weather the storm
---
If these challenges sound familiar, end-to-end RCM services will improve your operations and revenue.
What are revenue cycle management services?
Dental revenue cycle management services enable dental professionals to optimize financial health with support from an expert RCM service partner. An effective RCM partnership streamlines all financial aspects of patient care, from credentialing to payment collection. For example, DCS provides the following services:
Managed Dental Credentialing:

We will quickly add in-network providers, expand your locations and credential incoming doctors.

Technology-Assisted Insurance Verification:

Our proprietary process results in clean claims that increase collections by updating patient records and providing detailed breakdowns.

Cost-Effective Insurance Billing:

Our RCM experts streamline the entire claims process, from submission to tracking, payment posting and reporting. We post all checks and EFTs, work and analyze your AR, and take care of adjustments, appeals, and more.

Professional Patient Billing:

With the latest automated technology, our RCM experts will issue patient payment links automatically, minimizing your team's costs and time on paper statements, making it easy to monitor deposits and outstanding balances.

Managed AR:

Maximize revenue from overdue accounts; minimize costs.
By evaluating RCM providers' services, you'll get a better look at how you can benefit from revenue cycle management outsourcing. Which leads us to our next section.
2. Consider the financial impact of revenue cycle management outsourcing
When you begin thinking more deeply about your decision to work with RCM experts, consider the financial impact of revenue cycle management outsourcing.
To determine the financial impact of outsourcing RCM, conduct a cost-benefit analysis that compares the cost of outsourcing to the potential financial benefits.
This analysis should include factors such as the vendor's fees, the potential increase in revenue from improved RCM processes, and the potential cost savings when compared with handling RCM-related work internally.
"Revenue cycle management (RCM) plays a vital role… due to the complicated billing and revenue collection process. RCM can make your practice's success possible and help you stay competitive if implemented correctly." says healthcare tech company Care Cloud (source).
Additionally, evaluate the vendor's ability to provide customized solutions that can help optimize revenue, reduce days in accounts receivable, and increase collections.
Evaluate and compare the cost of outsourcing versus hiring a full-time RCM expert. Consider that when you hire a full-time RCM expert, you will need someone who has years of experience in the dental RCM space. Think about the following costs as well:
Salary expenses

Benefits (Insurance and PTO)

Training and supervision
Don't forget about your current in-house team. Be sure to assess your team's willingness when you begin considering outsourcing RCM. Ensure their willingness to embrace change, implement improvements recommended with an RCM partner, and manage a new relationship.
3. Compare the upsides and downsides of outsourced RCM
Think about your dental business, and consider the upsides and downsides of outsourcing your revenue cycle management.
Upsides to outsourced RCM:
Your in-house team will have the opportunity to focus on its strengths.

This includes quality clinical care for patients. Your team won't be bogged down with time-consuming administrative tasks, keeping them from giving patients the best dental experience possible.

Your dental practice or group will stay on track toward business goals, in spite of challenges.

By partnering with RCM experts, your group or practice's growth will be nurtured and strengthened. This serves those in private practice who want to maintain ownership, and those leading groups and DSOs looking to scale. Working with a service partner is an effective strategy to overcome challenges such as finding qualified people for RCM positions.

You'll see cost savings.

Not only will an RCM vendor have the expertise to optimize your revenue to collect more for you, but it also typically costs less than hiring a full-time RCM expert in-house. So, you'll collect more while also saving on overhead costs.
Downsides to outsourced RCM:
The quality of RCM service vendors varies.

Your success with RCM service providers hinges on the quality of the company you choose to partner with. Be sure you are choosing a reputable RCM company that can meet your business' needs.

Using outsourced RCM is a disruption to "the way we've always done it."

It's common for dental teams to adopt processes and workflows, and use them for decades. But the dental industry and technology is always changing, and so must your processes in order to succeed.

Need to manage the vendor relationship when you outsource RCM.

It's true — when you outsource your RCM, there is essentially a new person on your team (even though it's remotely). This is a new person to communicate and collaborate with. Maintaining this relationship can be challenging to in-house teams.
Speaking of communication, think about your current in-house team. As we mentioned, your team will need to establish clear lines of communication and expectations with your vendor. This is crucial for RCM services to work successfully for you.
For example, when you partner with DCS, you will:
Adapt a streamlined workflow.

Your RCM experts have the best practices in their pocket for each part of your revenue cycle. This will make your entire dental practice or group run more smoothly, while collecting more from patients and insurance.

Communicate with your account executive (accounts needing attention).

Your account executive may have questions for you regarding treatment information, specifically when handling insurance claims. You'll need to be easy to reach if these questions arise — your income depends on it.

Receive daily deposit reports.

Your account executive will send you daily reports that give you a snapshot of what your business collected and posted that day.

Meet regularly with your team lead to review performance.

DCS encourages your in-house team to engage with DCS' performance. Understanding your own financial reports can help you measure the progress your dental business has made since partnering with an RCM vendor. And at DCS, your team lead will be thrilled to go through financial reports with you.
This regular communication ensures you get the best results from your RCM experts, because you are aligned on your tasks.
"Having that dedicated resource even though most of the actual revenue cycle management functions are done off-site at processing centers is key to getting that level of communication and collaboration needed for outsourcing success." -RevCycle Intelligence
Ensuring transparency and accountability in the revenue cycle management process will lead to a successful partnership with an RCM vendor.
Building a collaborative relationship with your vendor to optimize results such as:
Increased efficiency

Improved cash flow

Reduced errors

Better patient experience

Enhanced compliance
---
Read more: 5 benefits of revenue cycle management you'll see at your dental business
---
Next steps when exploring revenue cycle management outsourcing
Revenue cycle management outsourcing can offer many benefits for DSOs or private practices looking to streamline their operations and improve their financial performance.
You now have the three factors to examine outlined in this article:
Identify your challenges and goals

Consider the financial impact of revenue cycle management outsourcing

Compare the upsides and downsides of outsourced RCM
You can be assured that you will find the right RCM solution for your organization.
Outsourcing your revenue cycle management can free up your staff's time and expertise, reduce errors and denials, and help you optimize your revenue.To learn more about partnering with DCS as your RCM solution, schedule a call with us.
Related Posts
Dental billing resources