Remote dental billing jobs: How does remote dental billing work?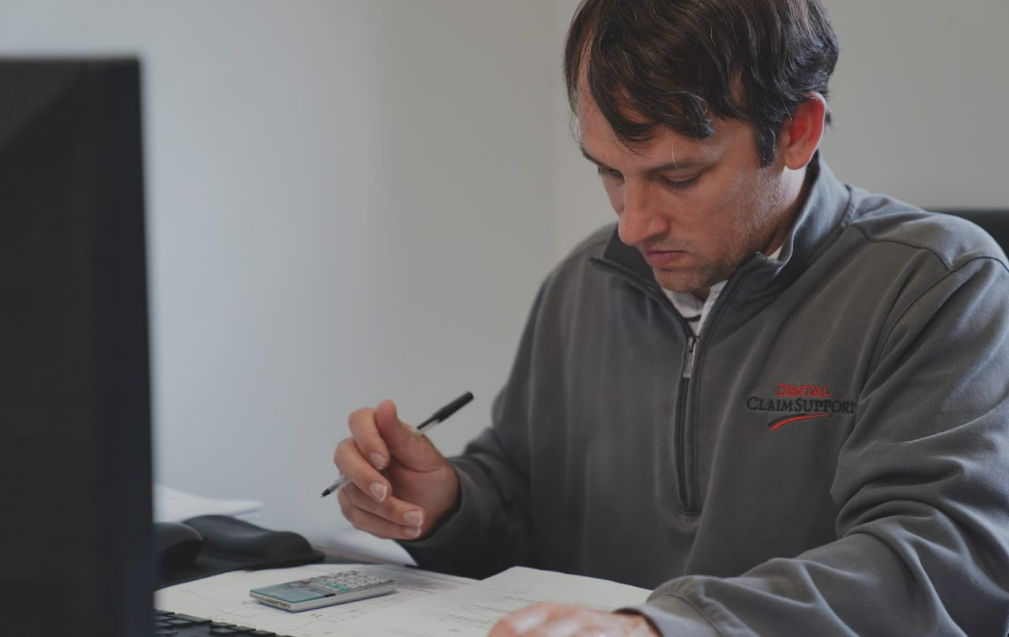 Looking for a remote dental billing job? If you've worked in a dental office, you may be wondering what it's like to do dental billing work from home. If you're looking to explore a dental billing career, now is a great time to learn what it takes to succeed working as a remote employee.
So, how does remote dental billing work? How can a biller work successfully when they aren't in the office?
Dental ClaimSupport has fully embraced remote working, especially since the 2020 pandemic. Our remote dental billers have found a lot of financial success through their positions at our company. They have also created great relationships with the dental teams they work with, even from across the country!
If you're curious whether a remote dental billing job is a good fit for you, this article has the answers. We'll explain what kind of person is a good fit for dental billing from home, and how they work successfully with a dental office.
How are remote dental billers hired?
The more educated remote dental billers are about the insurance claims process, the more efficient they will be at getting a dental practice paid. Most dental billing companies hire billers already familiar with dental insurance billing and the different dental plans involved. This might mean you have previously worked as:
A remote dental biller at another outsourced billing company
A dental office manager
A dental assistant
A dental insurance coordinator
An administrative team member of a dental practice
Once applicants' previous experience is reviewed, you're typically put through a rigorous screening process to make sure you are a good fit for a remote dental billing job.
Who is the ideal candidate to be a remote dental biller?
Personality is important when it comes to a remote dental billing job. The biller will be working directly with dental teams, so you'll need to be a good communicator and personable.
You also need to have high attention to detail and be extremely organized and disciplined. There are a lot of moving parts to the dental insurance claims process. Keeping up with every bit of information on each claim is hard work.
You'll be a problem-solver. A remote dental biller is going to face plenty of denials from insurance companies, and you need to know how to work strategically to get these claim denials overturned.
You will also have to implement proper dental billing techniques. This is how we can ensure we are alleviating the insurance strain from the practice.
Because this job is remote, you have to be able to structure your own day. No one is going to micromanage you. It's your job to make sure your work gets done. It seems obvious, but working from home can be difficult for some people. It requires a lot of self-discipline.
Learn the pros and cons of being a remote dental biller in our Learning Center.
What kind of skills does a remote dental biller have?
Let's get into what a remote dental biller needs to be able to do. Dental insurance is complicated. It's a really niche topic. And it's hard to stay up-to-date on the ever-changing rules and regulations of dental insurance.
To look more into educational resources on insurance billing, visit Dental Claims Academy.
So a good remote dental biller is always curious, always researching, and making sure you know the latest CDT coding updates, ADA updates, and HIPAA updates.
You should also possess the following technical skills:
Proper processing of insurance payments
Understand required adjustments taken on insurance payments
Accurate billing and queueing of patient statements
Accurate notation of patient accounts
Understanding of payor website utilization
Ability to work insurance AR reports diligently and routinely
Know how to provide necessary information and documentation requested by insurance companies for claim payment
Be able to send accurate insurance claims
Ensuring timely filing of all claims
Review insurance denials and actively appeal claims within intention for insurance payment
Utilizing HIPAA guidelines at all times
Before you're hired as a biller, you will go through a testing process that will prove you have the technical skills to work successfully in getting a practice's claims paid.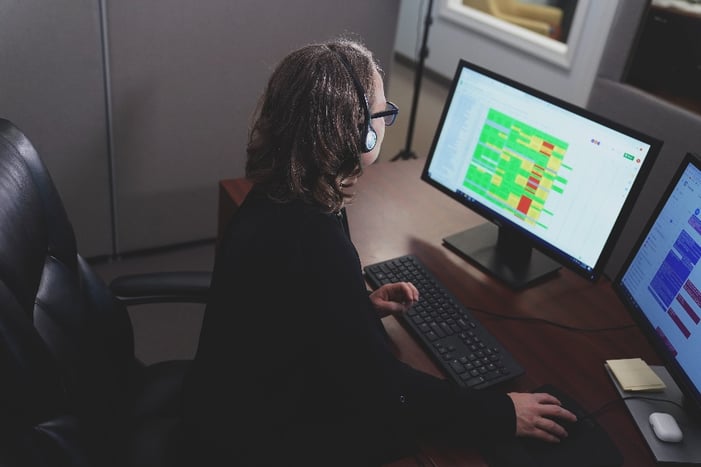 How is a remote dental biller paid?
Most billers are 1099 employees. So, you aren't paid a set amount every two weeks like a salaried employee.
A remote dental biller is paid based on the revenue generated by the dental billing company. Our clients are billed on total insurance payments posted. Some remote dental billers can make up to $7,800 per month (pre-tax). It just depends on how often you choose to work, success in implementing items trained on, and overall results.
Now let's get into what it's like for a remote dental biller to work with a dental team.
How does a remote dental biller work with a dental team?
Some dental teams are hesitant about remote dental billing because of the "remote" aspect.
You won't be in their office, but you're still like an extension of the administrative team. You'll be just as motivated as the in-house team to get their insurance claims paid. As we mentioned above, when you submit claims, post their payments, and work their aging report, you get paid too!
When the dental office first onboards with the dental billing company, they will be introduced to their biller via a Zoom call. This way everyone can put a face to their name and explain the support that will be provided.
What are the responsibilities of a remote dental biller?
The purpose of a remote dental biller is to handle the insurance claims process starting with submitting the claim to insurance, to seeing it through until it is paid.
While the in-house administrative team will continue handling patient billing, insurance verification, patient check-in, entering insurance data, and scheduling, you will handle the following:
Claim submission. You will send claims through your clearinghouse daily (the next business day after batching).


Post insurance payments and make necessary adjustments. You will post the insurance payments that are scanned to you the previous business day. The in-house team will place the checks in alphabetical order by the insurance company. You will also process insurance denials and no-pays.

Posting the EOBs to the patient's ledger. The biller will make necessary adjustments depending on what fees were charged in the ledger vs allowed amounts.
Submit all appeals and secondary claims with the primary Explanation of Benefits attached.
Send the in-house team a daily email with the following information:

The amount of payments posted, itemized checks, EFTs (electronic funds transfers, and VCCS (virtual credit cards).
Patients needing statements after all insurance claims have been paid and/or received.
Accounts needing additional information or assistance.

Work the outstanding aging report. You will work on the oldest claims first to be sure that there are no claims that will be denied for timely filing. You will work all claims over 30 days. And you will let the team know of any that need their attention to reach a goal of under 10% aging report percentage.
You will do all of this remotely in the practice management software. As long as the biller has direct access to the practice's software, it will be like you're right there with the in-house team - making sure all of the numbers look right.
How does the remote dental biller work specifically with the front desk team?
Okay, enough of the technical stuff - what is this relationship going to look like between the remote dental biller and front desk team?
The biller is not there to replace anyone in the office. They are there to empower the in-house team to focus on things that are happening in the office - such as patient care and production.
As the biller, you will handle all of the behind-the-scenes insurance tasks. You are also not going to be spamming the dental team's email all day. You will simply send that daily email we mentioned above, and occasionally reach out to the administrative team for questions on claim information that may be outside of your initial reach.
Billers often form great friendships with the dental practices they work with. It really is like they are part of the team.
Interested in working for Dental ClaimSupport?
Medical offices have been outsourcing their billing for a while now. It's a newer service available to dental offices. But having a remote biller handle the bulk of the insurance claims process can be a huge relief to dental teams. It adds time back in their day while also helping them collect more money from claim reimbursement.
It's also a great career opportunity for those who want to put their dental insurance billing skills to use, but wish to work at home.
Dental ClaimSupport's billers work from all over the United States but still maintain that friendly, close-knit feeling with their fellow billers, leadership, AND the offices they work with.
To learn more about working for Dental ClaimSupport, visit our careers page.
Related Posts
Dental billing resources