3 revenue goals your dental team should have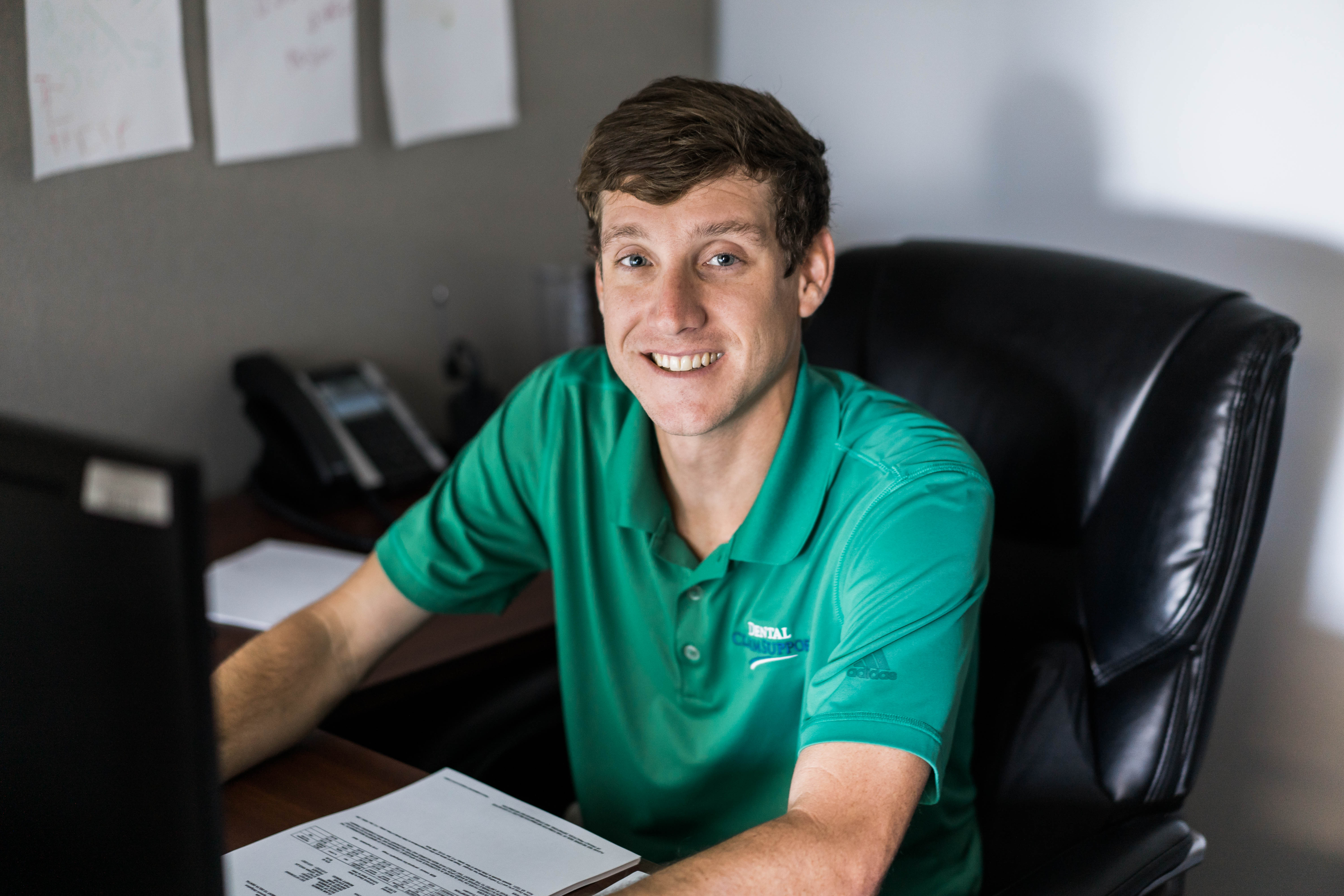 Does your dental practice have financial goals for the new year? Dental teams don't always think of their practice as a place of business, but instead a place that services patients' oral health. Because of this, revenue goals aren't always considered a priority. You are a place of business though! Your dental practice offers services in exchange for money.
At Dental ClaimSupport, the most successful dental practices we work with set financial goals for their team to motivate everyone to bring in more revenue. As former dental billers ourselves, we've even set those goals ourselves to get the entire team motivated.
In this article, you will learn a few goals your dental practice should have to bring in more revenue and how to get your dental team motivated to accomplish these goals. It's important that when it comes to raising your collections percentage, lowering your AR percentage, and filling your schedule, to approach these goals realistically, and include some financial incentives for your team.
1. Raise your collections percentage
This is pretty much just increasing how profitable your practice is overall. We all want that, right? This means your insurance collections and patient collections are increasing.
To increase your insurance collections, you need a clear billing process with one person accountable for it. To increase your patient collections, you need to make sure the team is always verifying patient insurance and communicating costs clearly to the patients. In this section, we will explain just how to increase both parts of your revenue.
Insurance collections
Getting claims paid by insurance is key. It's over half of your dental practice's overall revenue. For most practices, it is about 60% insurance collections, 40% patient collections. So you should make getting insurance claims paid a priority.
The national average collection rate is only 91%. Why would your practice not collect 100% of the money insurance owes you? Missing out on 9% of your revenue doesn't seem like a lot, but when you break it down, it can add up to thousands in write-offs.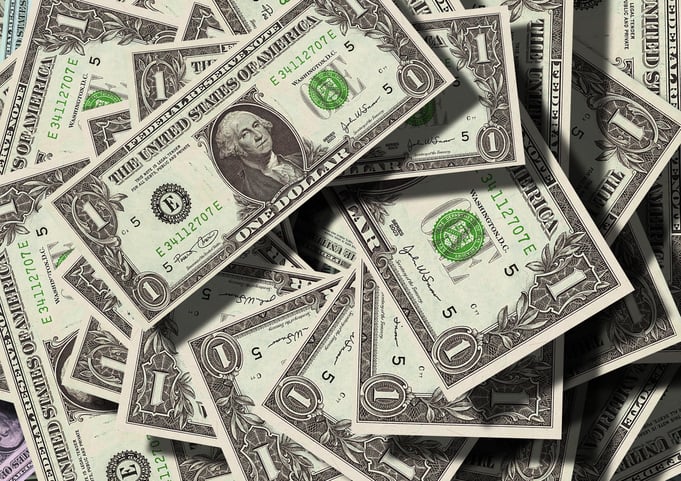 This means a more streamlined insurance billing process. Is the same person creating the claims also batching, sending and following up on insurance claims? Do they have an organized system of sending claims every day, within 24 hours of when they were created? When it is one person, start-to-finish working on just insurance claims, it's easier to keep track of what claims have been denied.
This also means you need one person on your team who is solely responsible for insurance claims and getting them paid. When several people are working on insurance claims and also responsible for other tasks in the office, mistakes are made which leads to claim denials which lead to payment delays. The longer a claim is delayed, the less likely it is to be paid by insurance.
Putting a new hyper-focused emphasis on your insurance billing could make a huge difference in your insurance collections percentage. If you're not collecting at least close to 100% of your insurance claims, you might not be narrowing in on appealing denied claims.
Patient collections
Here it is, the other 40% (maybe more) of your total revenue. This part of collecting is harder for dental teams because you are collecting money from individual people, not giant insurance companies. Naturally, emotions get involved.
Collecting more from your patients can be done through insurance verification. This means you are verifying their insurance plan BEFORE their procedure. This way you can make sure their benefits haven't expired or changed, and you can communicate their out-of-pocket to them prior to their procedure.
You have to accurately and clearly communicate the patients' out-of-pocket costs to save you the emotions we mentioned earlier. If you give patients the wrong number they owe you, it can hurt the goodwill and loyalty you want between you and your patients, which can cause them to leave!
In the long run, giving your patients inaccurate out-of-pocket costs can hurt your patient collections.
Not to mention, when you communicate the right out-of-pocket cost to your patients, they are more prepared to pay that cost. If they're caught by surprise, they might ask if you can send them a bill in the mail for them to pay later. This can be awkward, and similar to insurance, the longer it takes a patient to pay their half of the services, the less likely it is to get paid.
This means you'll end up writing it off because you don't want to hunt that patient down to get a payment from them.
2. Lower the number of claims on your aging report
If your dental practice has a consistent number of unpaid claims on the insurance aging report, ask yourself: how can we lower that number? Why are there so many unpaid or denied claims on my aging report?
You need someone who works your aging report, at least weekly.
This means sitting down for a few hours and going through each unpaid claim, finding out and researching why it was denied or hasn't been paid. This also means picking up the phone and calling insurance to get them appealed or get insight on why they haven't been paid.
---
Read 3 questions to ask yourself if your insurance aging report keeps growing to figure out how the solution.
---
There are a few reasons you might be seeing more claims on your aging report
Knowing why there are claims on your aging report is the first step to cleaning it up.
The claim is not on file
The claim was denied
The claim has been paid but the payment has not been posted
The claim needs additional information
All of these issues can be solved through diligent research in the dental software, and follow-up with the insurance company. With a person taking time out of their day once a week to focus on just the insurance aging report, you are sure to see the number on this report go down, therefore attaining your goal.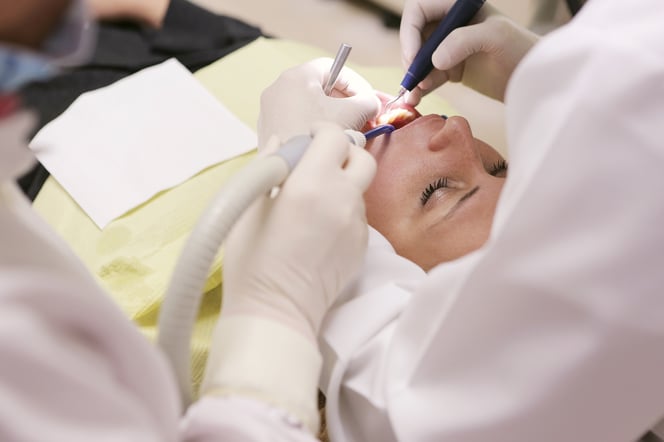 3. Fill the dental practice's schedule
You aren't going to get either insurance payments or patient payments if you don't have any patients! Make it a goal to always have a full schedule. This means it's someone's goal to call and follow up with patients to get them on the calendar for their annual cleaning or a crown they have been putting off.
This could also mean running some kind of special to get patients in the chair. Don't be afraid to be strategic in promoting your dental practice. It doesn't have to be salesy, you can offer a discounted cosmetic treatment like a whitening if a patient refers one of their friends to your practice.
Being more purposeful with how the team communicates with patients can help bring your practice more revenue by filling your schedule.
Make these goals realistic with a financial incentive for your team
You now know what kind of goals you should be setting for your dental practice. The numbers details will all depend on your practice, each one being different in size and volume of revenue.
Now how do you approach your team to set these goals and get them on board?
Set goals that can excite your team, because they're attainable
Here's the reality of motivating your team: you have to set realistic goals. It's great to shoot for the stars, but if your monthly revenue is $40,000, and you tell your team you want to make it $80,000 next month, they're going to look at you like you're crazy.
It's good to be ambitious, but the people who are in the weeds of getting those insurance and patient collections done are going to know what is and what's not possible.
If the goal you set for your team is unrealistic, it's going to have the opposite effect on them. They will be unmotivated because they know it can't be done, and there's a chance they could regress even more in what you're already collecting.
Give your team a financial incentive to complete these goals
Let's be real, we all love to be rewarded at work with a bonus or raise. This is the best way to get your dental team excited to work hard to reach these revenue goals.
We know practices that would pay their team out on same-day treatment. This means a patient is done with their scheduled treatment, and your practice has an opening for something extra they could knock out on the same day. This could be from a whitening treatment to a crown they weren't going to get for months.
The practice gave that team member $10 from that procedure. If they were able to do this a few times in one day, they could make an extra $30 or $40 in one day. Then at the end of the week, they might get an extra $80, and at the end of the given month, they made another $320. This can lead to a team member making $3,000 more a year in same-day treatment bonuses.
When you explain it to them this way, it is sure to get your dental team motivated.
Get excited for your dental practice to collect more money this year
Having goals for your dental team to accomplish not only helps your practice be more successful through increased revenue, but also creates a team atmosphere among your employees. This promotes camaraderie and brings people together, working towards a common goal.
Some of these goals seem daunting at first, especially when it comes to collecting more from insurance companies. This is something Dental ClaimSupport can help you with if it's been a challenge for your dental team in the past.
To learn more about what kind of numbers you should be looking at to measure your dental practice's success, dive into our article, 5 reports necessary for running a successful dental practice.
Related Posts
Dental billing resources