Are dental RCM services necessary? Yes! Here are 3 reasons why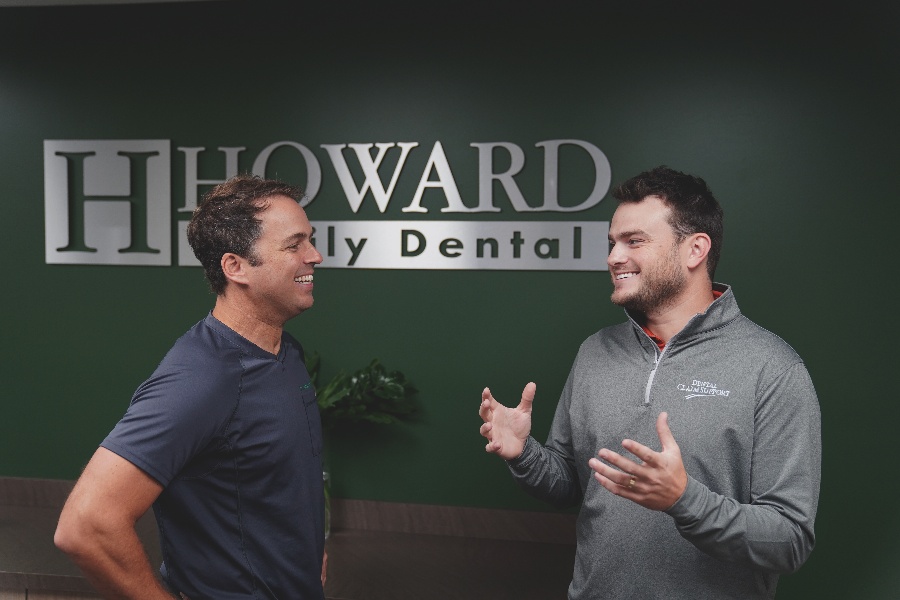 Revenue cycle management (RCM) services for dental businesses streamline your billing processes to collect what you're owed from patients and insurance companies with speed and ease.
Some dental teams view dental RCM services as a 'quick fix'. They want the RCM expert to come in only long enough to clean up their insurance aging report. But their collections backlog is like a chronic disease, not a paper cut — they want to slap on a band-aid, but they need continuous care.
Dental RCM services are meant to be a long-term solution to your ongoing billing challenges.
You might be thinking, "Well, of course you're saying that. You're an RCM provider who wants to keep customers." And it's true! We love serving our customers. However, there's proof in the pudding.
There are unbiased reasons you would want an RCM expert to stay at the helm of your billing processes, Let's start with the most obvious (and maybe the most important) reason you need RCM experts in your dental business…
1. You'll lose consistent cash flow and AR will pile up — and we can prove it
You likely chose to partner with a dental RCM provider because your insurance aging report was piling up, and you required extra support to ensure claims were paid.
Do you remember what your insurance aging percentage was when you decided you required outside help? 40%? 50%? Higher?
When you let go of your RCM services, those numbers will revert to what they were.
RCM is like exercising and eating balanced meals — you have to do it consistently to continue to feel good. When you stop moving your body and eating well regularly, you go back to feeling sluggish.
You need an expert continuously working on your insurance claims to maintain a low aging report percentage. Let us take you through a quick case study to prove it to you.
Like many of us, Dr. Kady Schloesser of Sprout Dental was negatively affected by the coronavirus pandemic. When she hired DCS in May 2020, she had a 90% outstanding accounts receivable (AR) insurance report for bills over 30 days. Dr. Kady came to us with hopes that our experts could turn her numbers around.
And they did. By December 2020, DCS had:
Tripled — 3x! — Sprout Dental's monthly insurance collections
Reduced outstanding insurance AR for the 30-day mark by 67% — from 90% to 23%
But consultants convinced Dr. Kady to leave DCS to save some money. And over the next 15 months, her numbers deteriorated to nearly where they were before she hired DCS.
By April 2022, Sprout Dental was facing:
A $60,000 decrease in monthly insurance collections
8 months of improperly applied insurance payments
An outstanding insurance aging report percentage of 74% — a 51% increase from the 23% when she left DCS
Dr. Kady ended up calling DCS again, and is now a happy customer for the second time, with impressive results, such as $800,000 in collections for her first month back with us. You can read more about Sprout Dental's story here.
Sprout Dental thrived with our RCM services, but then left for a cheaper provider — and instead of saving money, they cut off their consistent cash flow. Returning to the same in-house processes that created your high-percentage aging report will have the same effect.
If these numbers don't prove that you need RCM experts continuously handling your insurance claims, then read on for two more good reasons.
2. Dental insurance is constantly changing, and there are penalties for not keeping up
Dental insurance companies don't make it easy for you to receive reimbursement with the first claim submission. Their rules and requirements are regularly updated and constantly changing.
According to AADOM:
"Dental insurance policy guidelines affect the amount of reimbursement made to the dental office for completed procedures and impact the final financial responsibility of the patient. Clear communication with your patients on dental insurance changes will provide them with much-needed transparency as you present individual treatment plans."
It's clear that you must keep up with dental insurance policy guideline changes to maintain good patient relationships. If you fall behind on these changes, it could badly affect your patient's experience with you, as well as decrease your revenue.
Picture this: You submit a patient's insurance claim incorrectly, receive a denial, and then realize the patient owes you more out-of-pocket costs than you originally billed. Receiving a second bill could cause frustration for them.
Ideally, even if they're frustrated, they'll still pay you. But if they don't, you're now struggling to appeal the denied insurance claim and also collect from a patient who refuses to give you more money. This results in time and money lost for you and your team.
---
Related: 3 ways patient billing mistakes harm your dental business
---
But keeping up with ever-changing insurance policies is a job in itself. And it's not just about knowing when changes in insurance rules and regulations happen, it's also about comprehending these changes.
Your team has a huge advantage when you have RCM experts on your side: They keep up with insurance guidelines and changes, so you and your team won't have to.
Your RCM expert is a seasoned dental insurance billing expert, and it is part of their job to stay up to date with every insurance regulation change. At DCS, our Knowledge Network contains the skills and experience of hundreds of RCM experts.
Losing access to this expertise means your team has to prioritize knowing and understanding everything about insurance companies when they need to prioritize running your office and taking care of your patients.
When you stick with RCM experts, you'll know they're keeping up with insurance policy changes for you, leading to more claims accepted on first submission for quicker reimbursement — and happier patients.
3. RCM services solve staffing shortage problems, guarantee consistency, and ensure stability
Dental practices, like many industries, grapple with understaffing. Beyond regular turnover, there are always personal leaves, vacations, and other unavoidable breaks. Interruptions like these can slow or stop your billing processes and, in turn, harm the consistency at which you collect your revenue.
But with RCM services, a hiatus by one professional doesn't stall your billing. Your designated RCM expert is always there, ensuring uninterrupted billing operations. When your RCM expert does go on vacation or leave, another will tag team for your dental office's billing process and keep your collections coming at the same pace.
---
Related: 3 reasons DCS customers aren't feeling the dental workforce shortage
---
This consistent effort by experts translates into unbroken cash flow and operational steadiness for your office. Opting out of RCM, however, means diving back into the whirlpool of hiring challenges — challenges worsened when there's a widespread staffing shortage, as there is now.
The instability that turnover and constant change bring to your dental business can be detrimental to the cohesiveness of your team. This will damage your patients' experience with your office, and eventually your primary stream of revenue.
Keep your RCM services to keep the consistent cash flow that allows your business to thrive
To recap, here are 3 reasons why RCM services are a necessary ongoing service for your dental business:
If you stop using RCM, you'll lose the consistent cash flow and AR will pile up — and we can prove it
Dental insurance is constantly changing, and there are penalties for not keeping up
RCM services solve staffing shortage problems, guarantee consistency, and ensure stability
Remember, you need consistent exercise and balanced meals to feel energized. Without them, you feel tired and sluggish. It's the same with expert RCM services — a consistent, continuous service is needed for your numbers and your dental team to thrive. Otherwise, your cash flow will become 'sluggish' too.
DCS works with dental teams of all shapes and sizes to ensure they confidently collect everything they're owed from both patients and insurance companies. We develop years-long relationships with many of our customers because they know the continuous effort of our experts is helping their business grow and flourish.
Keep your dental business revenue healthy with experts who stay by your side: Book a call with us today.
Related Posts
Dental billing resources