Dental practice income boost: 6 ideas to maximize RCM service gains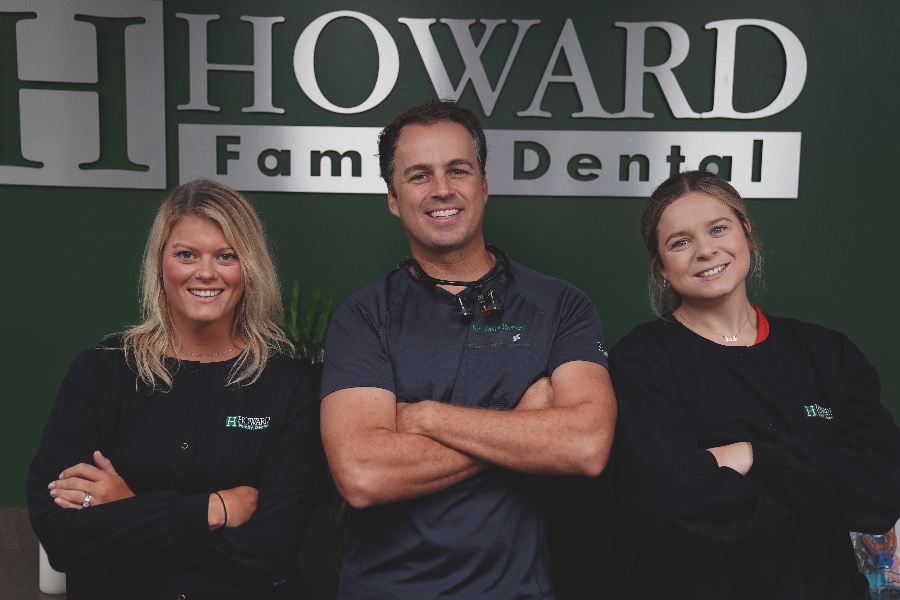 Revenue Cycle Management (RCM) services are the golden ticket to supercharging your income.
When your RCM is handled by trusted experts you've chosen to partner with, the time between patient treatment and payment collections is shortened. You'll collect more revenue more quickly from insurance claims and patients when experts wield their talents and technology to manage your revenue cycle.
This will lead to a boost in your overall income, opening doors to opportunities you didn't have before.
For example, Dr. Kady Schloesser at Sprout Dental saw collections quadruple after just one month of working with us at DCS. When you're bringing in numbers like this, growth possibilities are endless — and attainable. In Dr. Kady's case, she was able to open 2 more locations.
What will you do with the extra income you gain from partnering with RCM services?
We recommend taking steps that will elevate your dental business, attract more patients, and grow your revenue even more.
Let's delve into 6 actionable ideas we offer to help you achieve exactly that.
1. Invest in new equipment: Level up and branch out
Staying technologically competitive is crucial in the dental field. By investing in advanced equipment, such as state-of-the-art imaging systems, modern scheduling platforms, and the latest computer systems, you can not only enhance patient experiences but also expand your service offerings.
Here are 3 benefits to investing in cutting-edge equipment and technology at your dental business:
You will work more efficiently, leading to higher revenue.

Automated practice management systems

can save you time and money.
Resources like RCM services can work with you more easily. The more digital your practice is, the more money RCM services will collect for you.
Your patients will appreciate the modernity of your dental practice. While your patients won't know too much about how modern your actual dental tools are, they will notice the look of your office, your computers, your phone, and their overall experience.
---
Related: A digital dental practice: 3 reasons why you should embrace technology at the office
---
Replacing or updating out-of-date equipment and technology can feel like an expense, but when your revenue is boosted with the help of experts, it will feel like an investment.
2. Expand your team: Hire staff and doctors
A well-staffed and highly-skilled team is the backbone of quality patient care. The enhanced dental income resulting from RCM services can be wisely utilized to hire and retain experienced staff and proficient hygienists and dentists. This is especially beneficial to dental leaders feeling the strains of the dental staffing shortage.
An efficient team ensures seamless patient scheduling, a broader range of services, and reduced stress for all involved — including you and your patients.
You can also increase your retention rate by giving team members salary increases, bonuses, and more time off. You'll have the revenue to do so, and you'll also have the staff and team to handle it.
This keeps your in-house team happy and satisfied, preventing any kind of burnout and reducing or eliminating turnover.
3. Open additional locations: Increase your reach
Consider expanding your dental practice by opening new locations. Geographical diversity allows you to tap into a larger patient base and create a more significant business presence.

Remember Dr. Kady Schloesser of Sprout Dental, who we mentioned earlier?

Her dental business struggled through the 2020 pandemic like the rest of us, but she came out on the other side profitably with the help of our RCM services at DCS.

Our story with Dr. Kady is a riveting full-circle moment, with her leaving our services, trying another RCM service, and then another, then finally returning to DCS because she wasn't seeing results with anyone else. You can read more about that story in our Learning Center.

Just one year after Dr. Kady rehired DCS, Sprout Dental was able to open two more locations, and is considering opening a fourth. She uses the RCM services of DCS at all of her locations, and her business continues to thrive.

Expanding your practice doesn't have to be a fantasy: It's a reality when you partner with RCM experts.
4. Retain control of your business: Say no to DSO
Selling to a DSO isn't always a negative. Some practice owners do it so they can take a step back, spend more time with family, or grow differently. But many dental practice owners resort to partnering with DSOs as a last-ditch effort to keep their doors open.
You don't want to be pushed into limited options — or a single option — as a last resort. You always want to have a choice.
---
Related: Learn the pros and cons of selling your dental practice to a dental service organization
---
When you partner with RCM services, you won't have to sell to a DSO to keep your doors open. You'll retain control of your dental business and see financial growth that does not compromise your vision or values. You'll also:
Avoid revenue sharing with the owners of the DSO
Face less pressure to produce for the DSO's success
Set your own goals with your team members' abilities in mind
Establish practice policies based on your own priorities
Staying personally involved in decision-making and patient interactions ensures that your practice retains its unique identity and priceless patient relationships.
5. Update decor and ambiance: First impressions are everything
Creating a welcoming and modern atmosphere plays a significant role in attracting and retaining patients. Who doesn't love being in a warm, inviting, and stylish space?
You may be thinking, "Is decorating really that important to my dental business?" To speak plainly: YES!
Have you ever been in an office space that hasn't been updated since 2005? It can feel unsettling, which is the last thing you want your patients to feel when they arrive for treatment.
"By providing convenient and modern amenities, patients will feel more comfortable, more at ease and will be more likely to enjoy their experience at the dentist's office."
A comfortable environment with modern amenities enhances patient satisfaction, leading to increased retention and referrals. And with RCM services supercharging your revenue, you'll have the freedom to create a workspace that brings peace and comfort to you, your team, and your patients.
And to keep it real — no one wants to visit a dental office that's faded and outdated.
6. Conquer dental school debt: Pay on the principal
When you have dental school debt hanging over your head, it limits your ability to pursue growth opportunities. Early career decisions can be heavily influenced by the burden of dental school debt.
Educational debt for dental school grads is staggering. According to the ADA, the average educational debt for all indebted dental school graduates in the Class of 2021 was $301,583.
With monthly student debt payments that are weighty and seem never-ending, you probably feel like you can't make any real growth-related decisions — it's hard to look ahead when you're worried about keeping up.
Allocating a portion of your enhanced dental income to pay off loans can pave the way for long-term financial freedom. With the increase of income that comes from working with an RCM partner like DCS, you can pay off your student debt and business loans sooner.
Once you've minimized and managed your debt, you will have the freedom to take your dental business wherever you want to go.
How will you transform your dental business with the gains earned from RCM services?
To recap, RCM services increase your income so you have the freedom to:
Invest in new equipment: Level up and branch out
Expand your team: Hire staff and doctors
Open additional locations: Increase your reach
Retain control of your business: Say no to DSO
Update decor and ambiance: First impressions are everything
Conquer dental school debt: Pay on the principal
With our 6 practical and actionable ideas, you can make the most of the financial gains facilitated by efficient RCM services.
Remember, a revenue boost is not just about earning more – it's about utilizing those earnings strategically to fuel sustainable growth and continued success in the ever-evolving dental industry.
Our services at DCS encourage and nurture growth. And the additional revenue our services collect for you will offer endless opportunities to explore that growth to its full potential.
Take your next step toward the financial freedom that comes with partnering with RCM services: Book a call with one of our experts.
Related Posts
Dental billing resources