10 years of dental billing - 4 changes and future trends to watch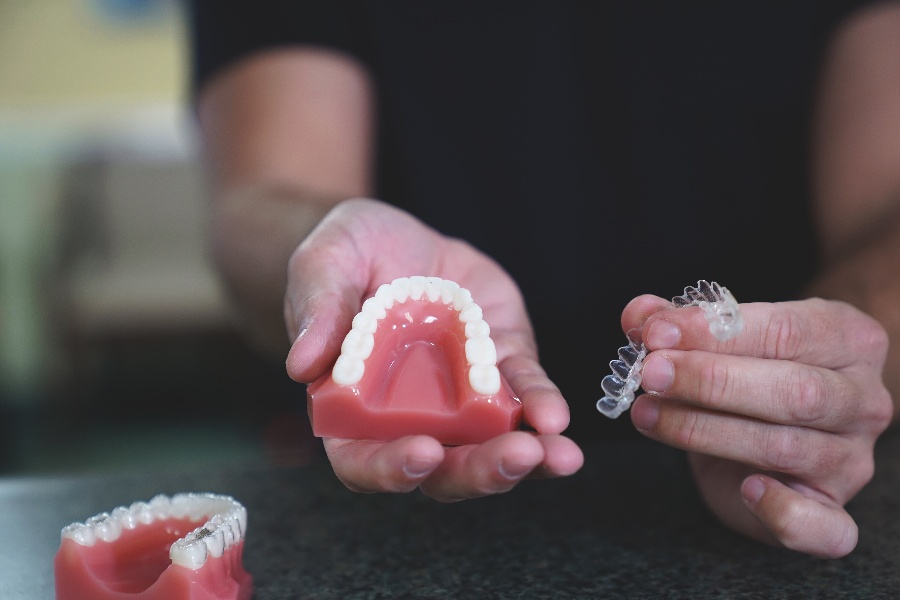 As the world changes, so does the world of dentistry. Dental billing specifically has evolved a lot in the past 10 years. As a dental professional, understanding what has changed in the past 10 years can help you prepare for what's to come.
Since we're celebrating our 10-year anniversary as a dental billing company, we're reflecting on the changes we've seen dental teams (and ourselves) face. Though there have been changes, Dental ClaimSupport continues to help dental teams get their insurance claims paid quickly and accurately.
In this article, we will share some changes we have experienced in the past ten years that affect the way dental billing is handled. You will walk away realizing what parts of the process your team can focus on to stay innovative.
The changes that we mention will continue to evolve and adjust. And you can remain profitable if your team continues to educate and stay curious about these topics.
1. Technology and automation are a huge part of dental billing now
Nothing is evolving more quickly than technology in the dental industry. This means your practice management software, insurance verification software, payment methods, and insurance portals are going through changes all the time.
For example, EFTs (Electronic funds transfers) are becoming an increasingly popular way to receive reimbursement from dental insurance companies.
This is the quickest and most reliable way for practices to receive payment. Of course, checks in the mail will always be an option as well.
Another payment, virtual credit cards are decreasing in popularity because of the transaction fees required to use them.
If you haven't heard that VCCs are a less appealing payment option - now is the perfect time to gain this valuable knowledge. Merchant fees for VCCs can range about from 1.5% to 3.5% and aren't worth the cost especially if you have a high volume of claims. Some insurance payers use technology to automatically enroll you in their VCC program even if you didn't ask to join.
Small technology changes in payment methods like these can make a huge impact on your profitability.
Related: Virtual credit cards (VCCs) cost your dental practice: You auto-enrolled?
Each of these pieces of technology impacts your dental billing process - so it's crucial that your team keeps up to date with them. If you don't, you could be facing extra costs, delays in payments, and unnecessary write-offs - and those things add up when it comes to your revenue.
2. Dental insurance claims are denied in more ways than ever
Speaking of delays in payments - insurance claim denials are more common than ever.
According to a 2018 Dentistry IQ article covering claim denials, at least 50% of dental claims for basic and major services will be placed on pending status and sent back to the dental office, which requires you to send additional information in order for the claim to be considered for payment.
Insurance claims income accounts for about 50% of dental practices' overall revenue, so getting these payments needs to be a major priority.
Dental insurance companies use every means to make more money, including anything they can to avoid paying you. So successful dental claims billing requires keeping up with changes and adapting to stay one step ahead of their reasons for denials.
We surveyed our own billers and found the 10 most common reasons for dental insurance claim denials:
Incorrect dental codes
Outdated insurance claim forms
Incorrect or incomplete information on claims
Not reviewing patient benefits (insurance verification)
Unreadable information and files
Missing tooth clause
Contractual denials: clinical and limitation
No explanations on the claim form
No student verification
Your team trying to juggle everything (leading to mistakes)
When you understand the reasons behind claims being denied, you can take steps to prevent it. Think of this like a checklist for you to know what's required for accurate claim submission. Confidently submitting claims and being reimbursed "on the first try" can lead to a more profitable practice.
Related: How to win dental insurance claim appeals: 5 simple tips
3. Dentists are facing staffing shortages
As we all know, the economy ebbs and flows - as it always has. In recent years, especially since the 2020 COVID-19 pandemic, dentists have been facing staffing shortages.
In a 2021 ADA poll, more than 70% of dentists said recruitment of administrative staff was extremely or very challenging and more than 50% of practice owners reported the same for recruiting associate dentists.
There are quite a few factors at play here - people only interested in remote work, people nervous about the COVID risk associated with going into an office, etc.
And you can't really control these factors. But you can combat them.
A quick fix might be to raise the salaries of your employees - but this isn't really the best solution. You're spending more money on your employees, but not necessarily getting the efficient billing system you need.
Consider the effort to recover the cost of the newly raised salary by adding dental insurance billing to the highest-paid person. This can make the problem of low profitability worse. Just because you've raised their salary doesn't mean you've filled your need to collect the most from insurance at the lowest cost.
To combat turnover, raised overhead costs and skills shortages - focus on hiring at least one expert, or service to handle your billing. When someone has the expertise to handle your insurance billing, you're going to face fewer claim denials and a more efficient workflow.
Investing in a fast, accurate, and stable dental insurance billing resource can help your practice bring in more claims income, resulting in an overall more profitable practice.
So that return on investment? It is going to look like reliable cash flow and a healthier bottom line - and less stress for you.
Speaking of services, outsourced dental billing services are becoming increasingly popular among dentists as a cost-effective "staffing" option. Let's get into it.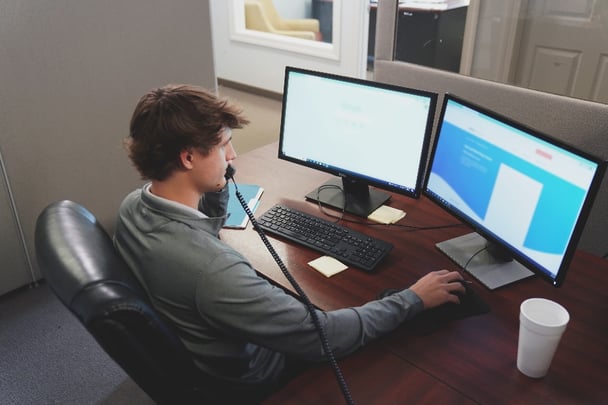 4. Outsourcing your dental billing has become the norm for more practices
Hiring a dental billing service takes advantage of a remote workforce to increase your productivity in the office. And it is becoming a more popular option as a strategy to manage insurance claims efficiently.
In the past ten years, more dental practice leaders view outsourcing dental billing as the norm for insurance claims processing due to the higher collection rates that typically result and how inexpensive it is compared to paying a full-time salary.
Medical offices have been outsourcing their insurance billing for even longer. And in the past 10 years, dentists are beginning to also realize how profitable this option can be.
Hiring a season insurance coordinator is going to cost you about $50,000-$60,000 annually, plus the benefits you offer.
In comparison, a dental billing service can cost as low as $1,400 per month - depending on your insurance collections. This costs about $16,800 annually. That's over a $30,000 difference in what it would cost to hire an expert insurance coordinator.
The other reason dentists are looking more into outsourcing their insurance billing is that there are so many other responsibilities in the office. The administrative team doesn't always have the time to dedicate to posting insurance claim payments, working the aging report, or researching appeals.
When you hire a dental billing service, your remote biller's sole responsibility is to get your claims paid. It's like you have someone in the background working on the behind-the-scenes claim work while your in-house team remains front and center, creating an amazing experience for your patients.
We've heard dentists say dental billing services have reduced their stress significantly because they simply do not worry about their insurance claims: they're handled. And that feeling is invaluable.
Ready to stay innovative, confident, and profitable as a dental practice?
A lot has changed in dental billing in the past 10 years, and keeping up with change can be a huge responsibility. But your dental practice is a revenue generator and can stay that way if you do keep up.
Dedicate your time to staying educated on technology changes, insurance policy changes, and overall dental industry changes - and you will find continued success.
Dental ClaimSupport has to keep up with these changes too, and we always value education and innovation.
If you're looking to innovate your dental billing process by hiring dental billing experts, schedule a call with us.
Related Posts
Dental billing resources