Why is outsourced dental billing the new normal for dentists?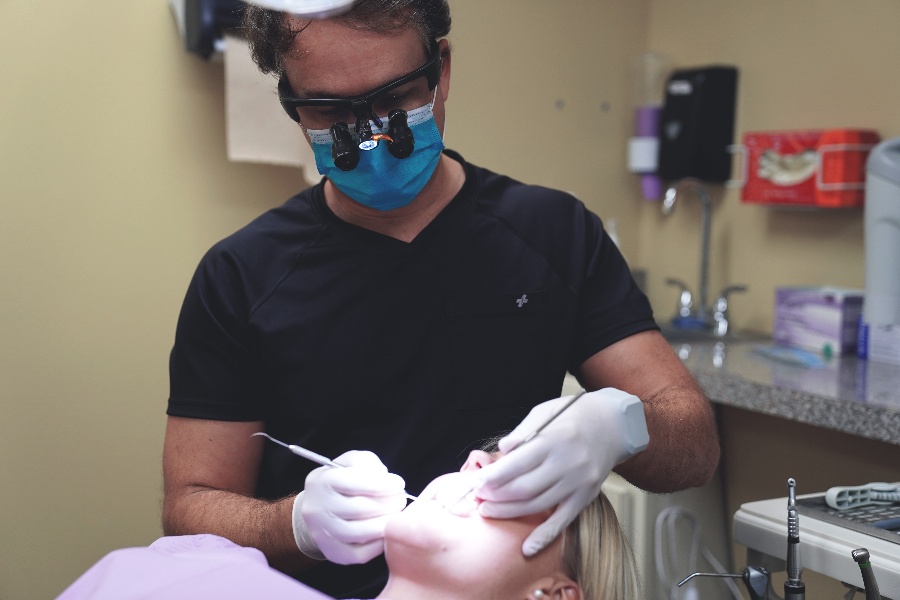 In the past 10 years, dentists outsourcing their billing has slowly become the new normal. Dental teams are tired of fighting with insurance companies when they could be attending to their patients and running the office.
Not only is insurance billing complicated, but it's time-consuming, and dentists are figuring out that they can hire a team of billing experts to take care of it.
So how is it that outsourced dental billing has become the new normal? What's all of the hype about?
Dental ClaimSupport has evolved as an outsource dental billing company for over 10 years, and through the years has seen all kinds of dental offices see how they can benefit from outsourced billing.
In this article, you'll learn why outsourced dental billing has become the new normal across the dental industry. It's a cost-effective solution to get an efficient claims process. It also lessens the risk of embezzlement, improves patient experience, and helps your team stay up to date with insurance regulations.
Let's get into why outsourced dental billing is becoming the new normal for dentists across the United States.
It's a cost-effective solution
First thing's first - it's a less expensive way to have a streamlined billing process. And the new normal is to work smarter, not harder! Just kidding.
But really, outsourced dental billing is far less expensive than hiring a designated insurance coordinator to handle your claims.
You'll still have an expert who dedicates their time to your insurance claims process, but what they cost your practice every year is $20,000-$30,000 cheaper than an insurance coordinator's salary. Seriously! Let us explain.
An experienced insurance coordinator's salary is going to cost you between $50,000 - $60,000 annually, plus whatever benefits you offer. And in today's inflated climate, that salary is only going up.
An outsourced dental billing company is going to cost around $1,500 (depending on your insurance collections) per month, adding up to $18,000 per year.
Saving $20,000 per year on your billing being handled sounds like a pretty great option. This is a huge reason why dental teams have made the switch to outsourced dental billing.
Plus - because billers are not employees in your practice, remote billing will lower your staff overhead and increase profitability. You will have no unemployment tax, employee social security tax, and other employee-related expenses.
It's efficient - Medical practices have been outsourcing insurance billing for years
They figured out how efficient outsourcing billing is. Dental is finally catching up with the medical practices' overhead reductions. If medical offices have been utilizing outsourced billing for years. Why shouldn't dental offices?
It's faster and more accurate.
Dental insurance claims work involves many steps and details. It can be hard to find people who specialize in it since it's such a niche topic. Even finding a good insurance coordinator can be tough. But with an outsourced dental billing company, you have an expert closing 90% of your claims every 30 days.
How is this possible?
Well, the biller will have more time in the day to be laser-focused on your insurance claims. A huge reason dental teams initially look into outsourcing is that their administrative team is short on time to handle insurance claims.
The outsourced biller will have their entire day to dedicate to getting your claims paid. So they can move through the claims process and appeals process pretty quickly with zero distractions.
Also, these billers have years of expertise to work through unpaid claims. They know the best strategies to work through your insurance aging report, what to check to make sure they're submitting accurate claims, and how to win appeals.
It helps offices lessen the risk of embezzlement
Outsourced dental billing is becoming the new normal due to the legal benefits it can offer practices. And embezzlement is rampant in the dental industry.
It's sad to hear, but embezzlement is almost always committed by someone that works at the dental practice. It's typically a team member who has spent enough time at the practice to establish trust and work on postings or reconciliation on their own.
This means they can post insurance claim payments and tuck a few dollars in their pocket here and there without anyone noticing.
While an outsourced billing company is there to streamline your billing and collect more, your remote team member also offers an objective, third-party perspective when it comes to your numbers.
An outsourced biller is going to immediately notice if something is off when it comes to your insurance billing. They are looking through your numbers every day. Plus, they typically run daily deposit reports that keep track of all of your payments. Because they're putting their attention on your posted payments every day, they're going to know when something doesn't add up.
This can lessen the risk of embezzlement at your dental practice.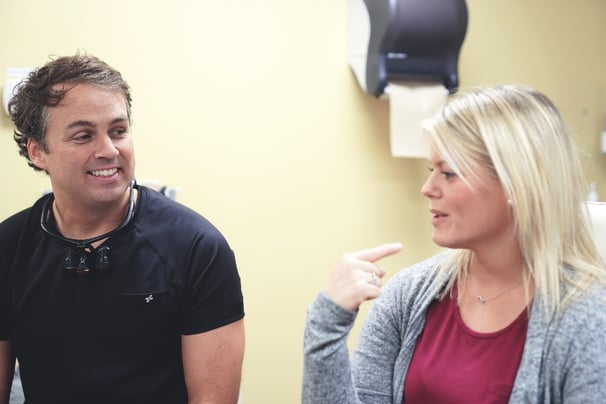 It allows the administrative teams to create relationships with patients
Because insurance billing is so time-consuming, it can take away time from patients.
If your in-house team member is handling insurance claims, but also trying to check in patients, they're likely going to feel stressed and pressed for time. This can lead to poor interaction for the patient, and they're going to feel the tension in the office.
When dental teams outsource their insurance billing, they have time back in their day to create a stellar patient experience. They'll be able to cultivate real relationships with the people that come into the office, helping with retention.
You might even notice new patient referrals from your patients. Team members will also have more time to call the patients who have unscheduled appointments.
It makes for a more pleasant workday for your team, as well.
The dental billing company improves the attitude and work-life balance of the dental team by giving them a support system. They can rest assured that the task of dealing with insurance is handled, and enjoy their jobs with more positive energy.
Dental insurance rules are difficult to keep up with
Dental insurance is complicated. It's a niche topic, and it's hard to stay up-to-date on the ever-changing rules and regulations of dental insurance.
This is a huge reason why outsourcing dental billing has become so common among dental teams. They simply don't have the time in their day to handle running the office, scheduling, patient care, and patient billing in addition to keeping up with dental insurance rules.
Outsourced dental billers have made it their entire job to stay up to date on insurance rules and regulations, as well as procedure codes and billing best practices.
It would be impossible for your team to do ALL of this and keep their head on straight! Billers typically go through thorough, rigorous training in order to be qualified to handle your insurance claims. So you know you're getting a biller who will fight to the nail - taking full advantage of their insurance knowledge - to get your claims paid.
Getting claims paid has fast become the #1 priority for dentists since it accounts for about 50% of overall practice revenue.
Ready to learn more about outsourced dental billing?
Trends come and go, but outsourced dental billing is here to stay. There are so many moving parts of a dental practice, that insurance billing often takes a back seat to the tasks happening in the office. That's why it's become the new normal to outsource experts to take care of your insurance claims behind the scenes.
Stay ahead of the curve and learn how outsourced dental billing can turn your practice into a cash flow machine. Dental ClaimSupport is a great resource for outsourced billing services, and our billers will spend time helping your practice understand how these options will benefit everyone.
To take a deep dive into outsourced dental billing and how it can work for your dental practice, read our Ultimate Guide to Outsourced Dental Billing.
Related Posts
Dental billing resources