Dental insurance claims processing: Who gets the best results?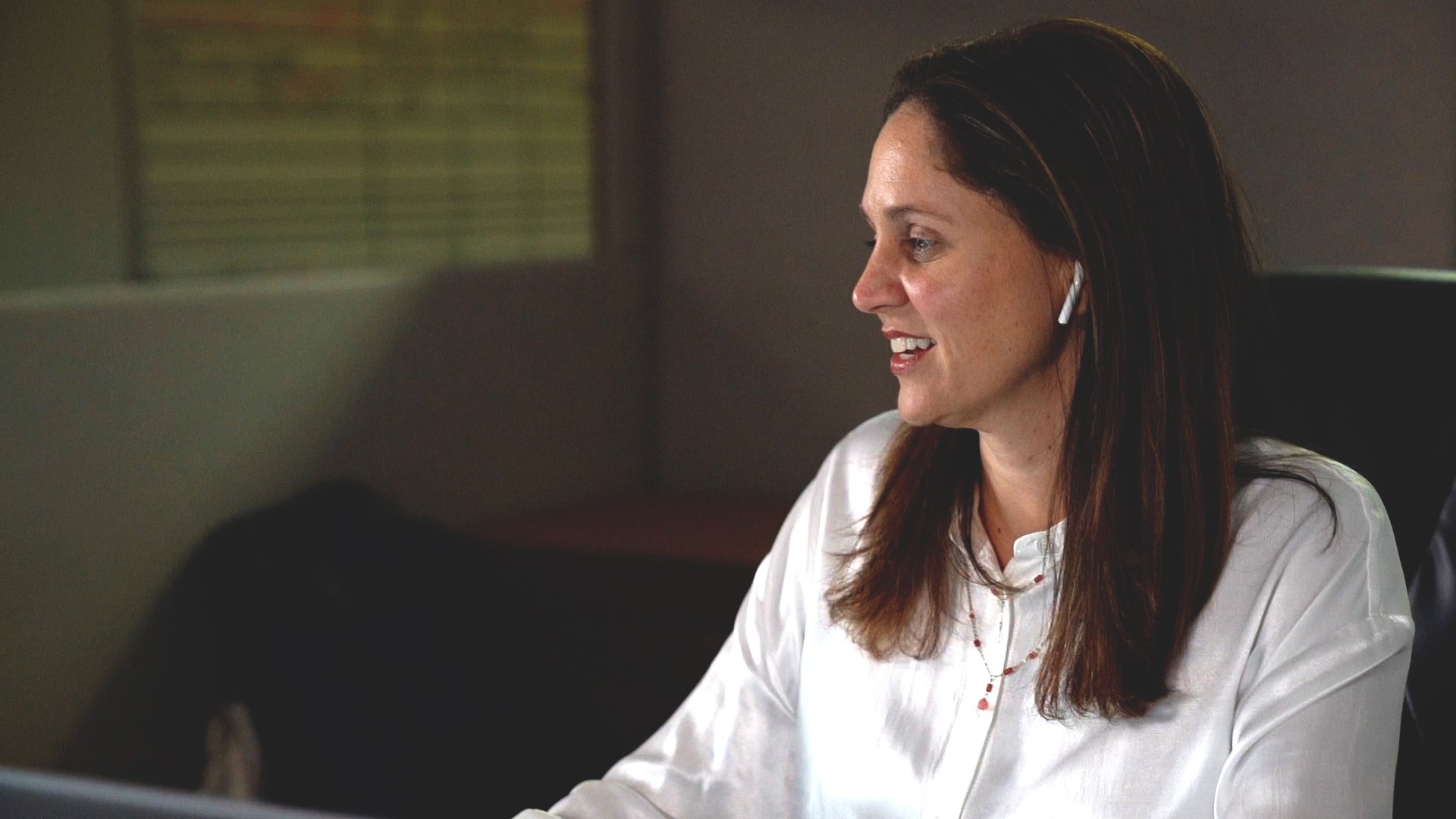 Most dentists accept dental insurance to attract patients. But they don't know how complex dental insurance claims processing is. What's involved? Who should be processing insurance claims so you collect all payments properly?
As you look into options for dental insurance claims processing, you see two clear choices: outsourcing or doing claims processing in-house. Understanding how differently a dental billing company vs a dental admin team handles your claims can help you decide how you want to manage insurance collection.
Dental ClaimSupport is a resource that you can outsource to take over your insurance claims process. Through our years of helping dental teams get their claims paid, we've seen how an expert handle on the insurance claims can be profitable for dental practices.
In this article, you will learn how when you choose to outsource your dental billing, you're actually buying an efficient dental insurance claims process.
And when you buy an entire process, you'll be able to reap all of the benefits that come with it such as collecting more from your insurance claims. After you read this article, you will understand who gets better insurance claims results: an outsourced dental billing service or an insurance coordinator.
What is dental billing outsourcing?
Outsourced dental billing means that a service manages insurance claims collection for every patient, and every insurance payer involved. Your team collects the patient's insurance information and records the treatment details. That includes codes, clinical notes, and any images, x-rays, or charts needed. Then the service company submits and manages the claim through a secure connection.
A remote biller tracks the claims from the moment they are submitted until you're paid, they've posted your deposits and checks to your software. This dental biller functions as an extension of your team as an insurance coordinator would, with a few important differences. Your service will focus on specific parts of the claims process.
For example, when you outsource, you'll delegate these dental insurance claims processing tasks to your remote dental biller:
Submitting primary claims and secondary claims
Submitting all attachments based on your chart notes
Working with you to add or update patient information
Tracking insurance claims unpaid after 30 days
Working through the insurance aging report
Appealing previously denied insurance claims
Posting insurance claims payments (all forms) to your software
Taking proper adjustments
Because of the high volume of claims, the outsourced billing process is continually improved to be fast and accurate. This is what you're buying when you outsource your dental billing.
And because the remote dental biller is one of many on the team, they form a pool of knowledge they constantly update and share with each other!
When you outsource your dental claims billing, you benefit from the billing team's collective experience to improve speed and accuracy.
What is involved in doing your own dental insurance claims processing?
One difference between outsourcing and doing your own dental insurance billing is staffing.
Keeping good front desk employees is a big challenge. As you know, dental insurance claims work involves many steps and details, and it can be hard to find people who specialize in it.
For example, at Dental ClaimSupport, our billers go through a selective hiring process that involves testing their knowledge of insurance billing. Before they work with a client, they also go through an equally rigorous training process. This maintains a high standard of service quality and frees you to focus on patients, not this hiring process.
Another difference is access to expertise.
Depending on the size of your practice, you'll be assigned one or two billers dedicated to your offices, and any questions or concerns you might have can be shared with them.
Whether your question is about CDT coding, specific insurance plan regulations, or a status question - your biller will find the answer for you. If they don't immediately know, they have an entire pool of their fellow billers to look to.
When you outsource your dental insurance claims process, you also gain access to a team of dental billing experts who will share their knowledge and expertise with your dental team.
So what if you did decide to manage your dental insurance claims processing yourself? What would that workload look like for whoever took on that role? Let's get into that.
How do you manage dental insurance claims processing on your own?
We'll go ahead and let you know - the dental insurance claims process is no easy task. It could be a full-time position for someone which is why it requires such expertise as we mentioned above.
But the insurance claims process isn't all you'd handle. You'd have to actually spend time hiring a quality biller. You would take on all the above tasks you would delegate to a service. And when you manage dental insurance claims processing in-house, you also take on:
Recruiting and hiring a biller (or billers) to manage your claims
Vetting the in-house biller's skills
Documenting the claims process
Educating staff on proper coding and compliance
Planning coverage for vacation, sick leave
We don't tell you all of this to overwhelm you. We just want to outline the reality of handling administrative duties in addition to the insurance claims process.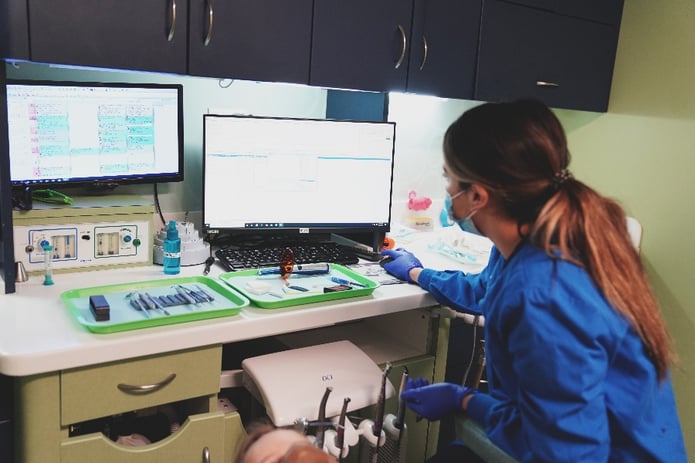 Other differences between outsourcing your dental insurance claims process and hiring an insurance coordinator?
When you hire an insurance coordinator, sure, you are likely (hopefully) also hiring an insurance billing expert. But because they are at your front desk, means they may end up taking on more responsibilities other than your insurance billing.
In our experience, having a billing process dedicated solely to insurance collection is the most cost-efficient. When competing priorities come up, it's hard to close 90% or more of your claims each month.
Hiring an insurance coordinator also means that they might be the only person in your office who knows how to expertly handle insurance claims.
They do not have someone on your team to turn to who has equal or more knowledge on insurance billing. That's not to say they won't know how to effectively do their job, but insurance companies are always finding new ways to deny claims. Having that pool of experts is invaluable!
Hiring an insurance coordinator is going to be less profitable due to the cost
The community of experts aside, hiring an insurance coordinator is going to cost more than delegating dental insurance claims processing to a service.
The reason is the payment structure. Even if an in-house insurance coordinator gets the majority of your claims paid, their salary is going to cut into that revenue from the claims.
If your office collects LESS than $40k insurance, and your biller gets more than $1300 each month, you are overpaying. The cost drivers are different. Most remote billers are paid based on what they post to your practice management software from claims.
And it's almost always a fraction of the cost of paying a seasoned, full-time insurance coordinator.
An insurance coordinator is paid on average $22 per hour. Assuming they work 40 hours per week and there are 52 weeks per year, that's $45,760 annually.
Dental billing services cost about $1,300 per month to start and from there cost about 3% of claims payments posted. If you're a mid-sized dental practice, let's say your total claimed amount is just under $100k per month.
Your dental billing fee will range between $1,400 and $3,500 per month, based on the claims revenue posted.
Let's compare:
$2,500 per month x 12 months = $30,000 annually.
That's a $15k difference between an outsourced dental billing company and an insurance coordinator's salary, not even counting the benefits you would likely provide them with.
Dive deeper into the cost comparison between outsourced dental billing vs hiring an in-house biller in our Learning Center.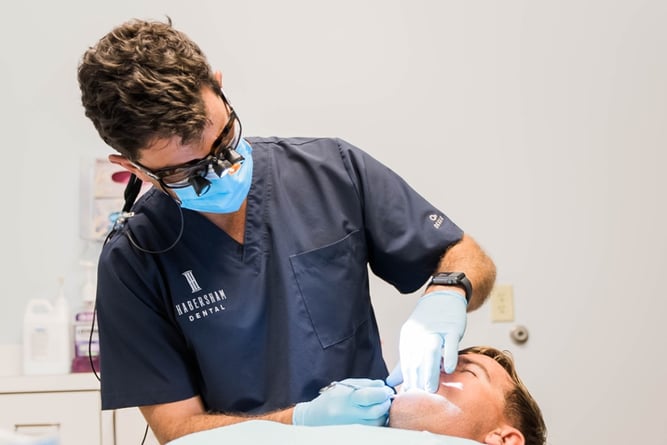 Ready to continue learning how outsourced dental billing is a revenue generator?
When you focus on the quality of your claims process, you're going to see more clean claims that are paid the first time they're submitted, and a higher appeals rate. And when you outsource your dental billing, you're buying a clean, efficient claims process.
You might be reading this and still thinking, "Even though I'm buying a claims process, accessing a large group of billing experts, and bringing in more from insurance claims, this is still a huge expense."
While outsourcing isn't free, it's actually more of a revenue generator than an expense. The money the dental billers bring in far exceeds the monthly cost of their services.
Dental ClaimSupport is one of many outsourced dental billing companies you could choose from when looking to outsource your insurance billing. No matter who you choose, investing in a clean claims process is going to generate a lot of revenue for your practice.
Learn more about how outsourced dental billing is a revenue generator and not an expense in our Learning Center.
Related Posts
Dental billing resources