Dental office automation: What it will do for you and why your team is still crucial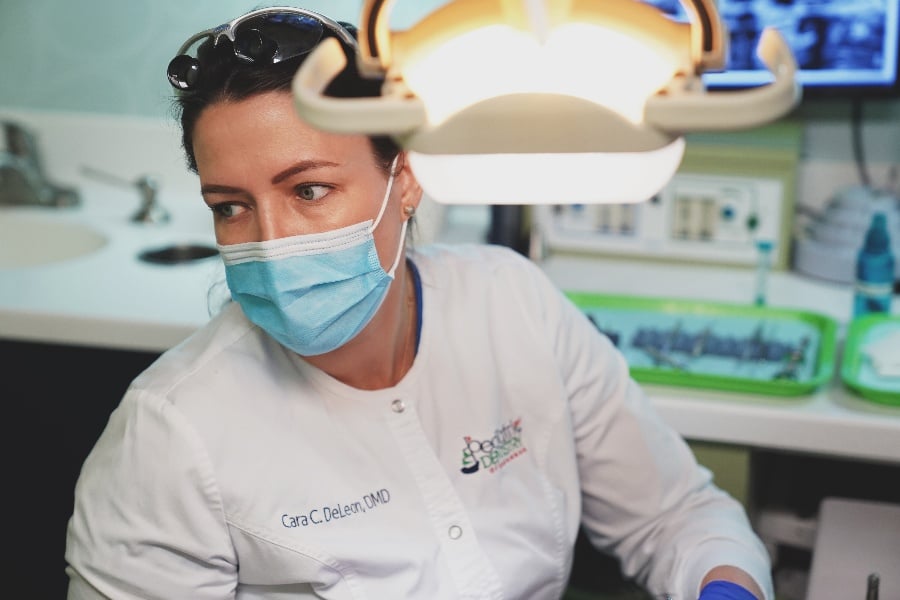 Dental office automation is the way of the future for dentistry. Not only do automation tools and strategies make teams more productive. They reduce the waste of valuable resources on manual processes.
As a revenue cycle management company for dental groups and practices, DCS helps dental teams use automation to improve their administrative operations. Revenue cycle management enables dental business leaders to simplify processes, reduce errors and improve revenue with dental office automation technology.
This article answers 3 questions regarding dental office automation, to clarify the value of automated systems as part of your RCM strategy:
How do you automate a dental practice?
What are the benefits of dental office automation?
How does this affect the in-house team?
How do you automate a dental practice?

To automate administrative processes, look for opportunities to streamline business functions. Patient billing and insurance verification are two specific functions that improve revenue when with help from technology, which also speeds up workflows for your team.
Send payment links as soon as the balance is known (no manual processing)
Reach out on their preferred device instantly, with email and text messages
Accept payment from all major credit cards and wallet apps, from any device
Follow up automatically with friendly reminders
Set up your own payment plans with recurrent billing
Minimize the time and cost of issuing paper statements
Monitor direct deposits and outstanding balances instantly
Streamlined insurance verification:
Acquire the carrier's basic PDF report for each scheduled patient 3 days before their appointment
Write back information into insurance benefits section of PMS Supplement information with additional digital forms when insurance companies that don't provide basic PDF.
Upload PDF and supplemental form to the patient's PMS documents
What are the benefits of automating your patient billing systems?
Automated patient billing systems speed up the payment process to collect payments faster. Technology also simplifies the process for your team and patients.
The latest systems tie into your practice management software. When insurance payments are posted, the patient balance is calculated automatically. Patients receive bills electronically, and payments are processed online, making it easier and more convenient for patients to pay their bills. This will lead to improved cash flow and better financial management for dental practices.
---
Related: 3 reasons to automate your patient billing services ASAP
---
Automating patient billing systems reduces the likelihood of human error, which leads to billing mistakes and delays in payment. Tech tools generate invoices and process payments quickly and accurately, saving time and reducing the risk of errors.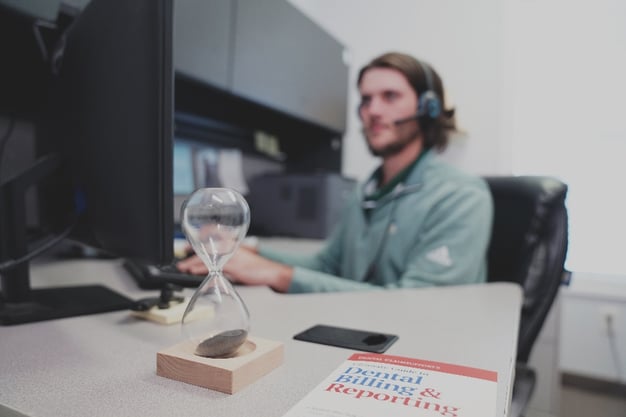 Automating patient billing systems frees up staff time to spend on in-office patients. Staff will focus on more critical tasks such as patient care, scheduling, and other administrative duties.
"Using various tools for automating admin tasks allows your team to spend time on what's important—that is, focusing on delivering an exceptional experience to patients." -Dentistry Today
This will help practices run more efficiently and reduce the need for additional staff.
What are the benefits of using technology-assisted insurance verification?
When you use technology-assisted insurance verification, you'll see:
Improved the patient experience. With your insurance verification process streamlined, you'll see lower wait times and higher accuracy in insurance information—all of which will enhance your patients' satisfaction.
Increased efficiency. The effort to gather insurance data for every patient makes it difficult to make time for other tasks. With technology-assisted insurance verification, your team can spend their valuable time on scheduling, patient check-in and out, treatment plan presentations, and answering phone calls.
Reduced your financial risk. Inaccurate insurance data is a leading cause of denied insurance claims. This is revenue your team has earned. When you use technology-assisted insurance verification, you'll see fewer denials and improved cash flow because of the increased accuracy of patient insurance information.
Increased financial transparency. With streamlined insurance verification, you'll be able to communicate more clearly with patients regarding their estimated out-of-pocket expenses. You'll also be able to better explain their insurance coverage, and present financial options.
Higher competitive advantage. Dental groups, especially, want to stand out among others to attract both patients and providers. With technology streamlining your insurance verification process, you'll provide superior patient care. This positive word-of-mouth goes a long way, and sets your dental business apart.
---
Related: Partnering with dental insurance verification services: 5 benefits you'll see at your dental group or practice
---
What are the benefits of using RCM services to improve dental office automation?
By partnering with experts who are proficient in automated technology, you'll confidently reap several benefits at your dental practice or group.
The RCM experts at DCS work with you to set up AI-assisted technology to:
Increase efficiency
Improve cash flow
Reduce errors
Increase patient satisfaction
Enhanced compliance
Once you automate, what is the role of your in-house team?
You might be thinking, "With everything becoming so automated, where does my in-house team fit it?"
Jason Levine, the Vice President of digital marketing at ADA-endorsed at Revenue-Well explains, "To be clear: automating your office doesn't mean replacing anyone on the team, rather, it makes life easier for the team members you have, as they gain freedom from the need to carry out time-intensive manual tasks and can focus on enhancing patient experiences and ultimately improving the bottom line."
Automation frees up your staff to focus on more high-value tasks, such as providing personalized patient care, building relationships, managing complex cases, and moving growth plans for your business forward.
Overall, greater efficiency makes the team more valuable to the dental office. Smart tools allow team members to focus on their areas of expertise and have their best impact.
---
Related: Dental RCM services vs internal teams are like apples and oranges
---
The human touch your in-house team brings to your dental practice is invaluable. Many patients have past fears about going to the dentist. Your team being there to offer warm smiles and reassurance of your expertise is crucial to the patient experience.
With automation at your dental office, and an expert revenue cycle management strategy, your in-house team will be able to take other steps to increase your business' revenue. This includes spending more time communicating with patients.
Partner with our RCM experts to implement automation, collect more and worry less
Automation at your dental practice doesn't just help you collect more. It helps you and your team sleep better at night knowing that fewer errors have been made, and everyone's time is being used more efficiently.
Partnering with the RCM experts at DCS will help your team implement technology that will achieve these benefits for you easily. Your processes will be simplified, and your team will have time to spend creating a positive experience for patients.
DCS uses the latest tech tools to streamline your insurance verification and patient billing systems. To learn more about our services, schedule a call with an expert.
Related Posts
Dental billing resources