3 ways patient billing services will take your dental business to the next level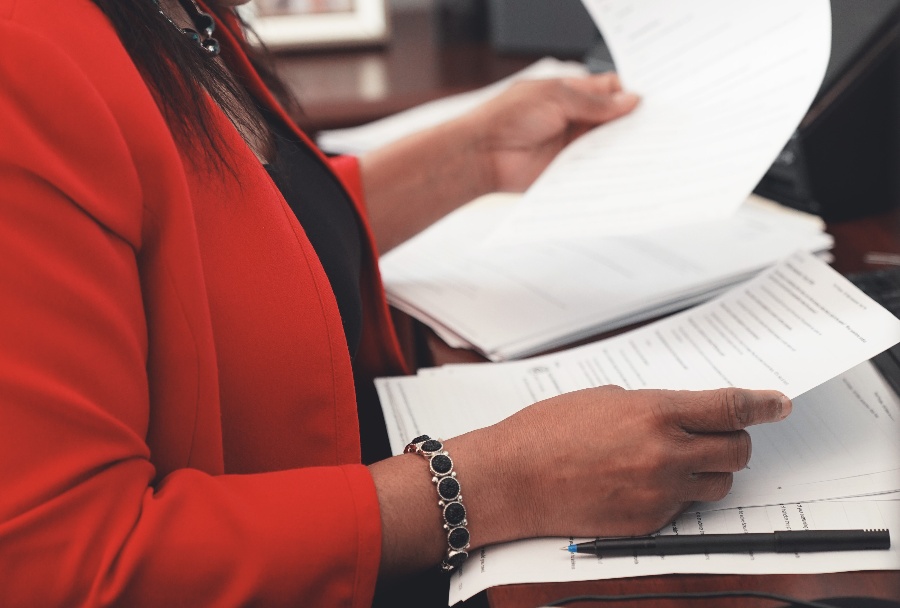 Have you noticed a dip in your patient collections? It's more common than you'd think for dental teams to have difficulties receiving payment from patients. And it's even more challenging because you don't want to anger or upset patients.
But you have to collect what you're owed. Your cash flow depends on it.
Patient billing services relieve you and your dental team of the work that comes with sending patients statements and payment reminders. Your time is better spent with patients actually in your dental office, anyway.
Patient billing services are a key part of DCS's revenue cycle management (RCM) services, because they offer several business advantages.
Patient-friendly automation helps you collect more revenue sooner, and have more time to provide excellent patient care to patients in your office — instead of spending time on the phone, or emailing patients with an outstanding bill.
Patient billing services provide many benefits to dental practices and groups, from increased efficiency to improved cash flow and enhanced patient experience.
This article will walk you through those benefits, while also diving into the advantages of patient billing services at DCS.
1. Increased efficiency
The process of managing patient billing is incredibly time-consuming, requiring a lot of resources and staff time. Patient collection requires consistent outreach, and often difficult conversations with patients about payments — and sometimes you're still not paid.
If your patient AR is high, collecting payment requires multiple emails, texts, or phone calls in attempts to reach patients.
Patient billing services make your staff more efficient since they won't have to spend time on these tasks.
The latest billing systems use technology to reduce errors and increase revenue. Dental teams need to take advantage of these tools. But they don't have time to research options, set one up, and train their staff. DCS services enable dental businesses to use the latest technologies and realize benefits sooner.
DCS patient billing services, for example, use automated technology to streamline this process for you and your patients. These services include:
Issuing payment links as soon as the balance is known (no manual processing)

Delivering faster outreach, with email and text messages

Following up automatically with regular friendly reminders

Accepting payment from all major credit cards and wallet apps, from any device

Minimizing the time and cost of issuing paper statements

Monitoring direct deposits and outstanding balances instantly
This means you'll spend your valuable time on filling your schedule, following up with patients about their treatment, and ensuring patients in your office have a great experience.
Your team will no longer be bogged down with chasing down patient payments.
When you partner with RCM experts, you offer patients a smoother payment process, while your in-house team focuses on making the rest of your dental office run more efficiently.
---
Related: 3 reasons to automate your patient billing services ASAP
---
2. Improved cash flow
Improving cash flow is a key concern for any dental practice or dental group. Managing outstanding patient balances from patients leads to additional work for your team. And patient collections sometimes take a backseat while you deal with other administrative tasks.
Some dental groups and practices don't realize just how patient collections impact their overall revenue.
According to this article from Dentistry IQ, "In most dental practices, dental insurance checks equal approximately 50% of the practice income."
The other (roughly) 50% of your revenue is patient collections!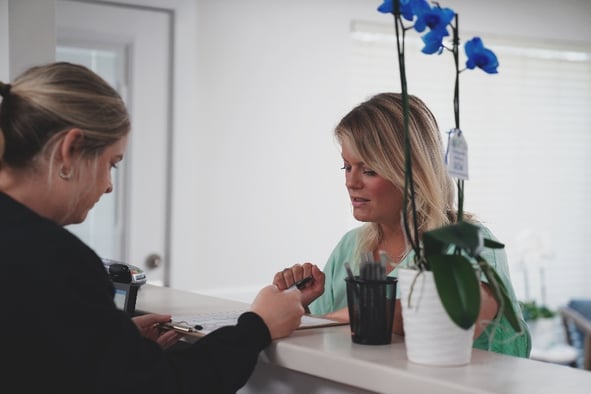 When you want to build an attractive, stable dental business, an effective patient billing system plays a vital role.
Patient billing services help improve collections by providing timely reminders to patients about outstanding balances.
By automating the collections process for sending out regular reminders, patient billing services help ensure that patients pay their bills on time, reducing the number of outstanding balances and improving cash flow.
When your patient AR is decreasing, that means you're not only improving your cash flow, but increasing your overall revenues.
3. Enhanced patient experience
Issuing clear and easy-to-understand billing statements is a huge benefit for patients. Patients are often so confused by complex dental and insurance language, that statements are difficult to read and understand.
Patient billing services play an important role in enhancing the patient experience by reducing the amount of time and effort patients spend dealing with billing issues.
By providing clear and transparent billing practices, patient billing services help to build patient trust and confidence in the dental practice.
---
Related: 5 ways outsourcing RCM services improves your dental patient experience
---
Patient billing services help to reduce patient confusion and anxiety about billing, making the billing process less stressful for patients.
Easy billing for patients has a huge impact on building patients trust. When your billing process is transparent from the start, patients will have less push back when paying for treatment.
Offering a variety of payment options, such as online payment portals or automatic payment plans, making it easier for patients to pay their bills, reducing stress and anxiety.
Plus, when you have expert support for patient billing, you'll focus on making the experience for patients in the actual office better, as well. We all know that happy patients refer their friends and family!
Ready to transform your business and patient experience with patient billing services?
Patient billing services offer numerous benefits to dental practices and dental groups. It increases efficiency by streamlining the billing process and reducing errors, leading to faster payment processing and improved cash flow.
By partnering with RCM experts that offer patient billing services, dental teams will focus on providing high-quality patient care, while ensuring that their billing processes are handled with expertise and efficiency.
DCS offers end-to-end revenue cycle management services, including patient billing services.
Schedule a call with DCS to learn more about our patient billing services.
Related Posts
Dental billing resources