Preparing to work with our billers at DCS? Here are 3 tips for your dental team to ensure a smooth transition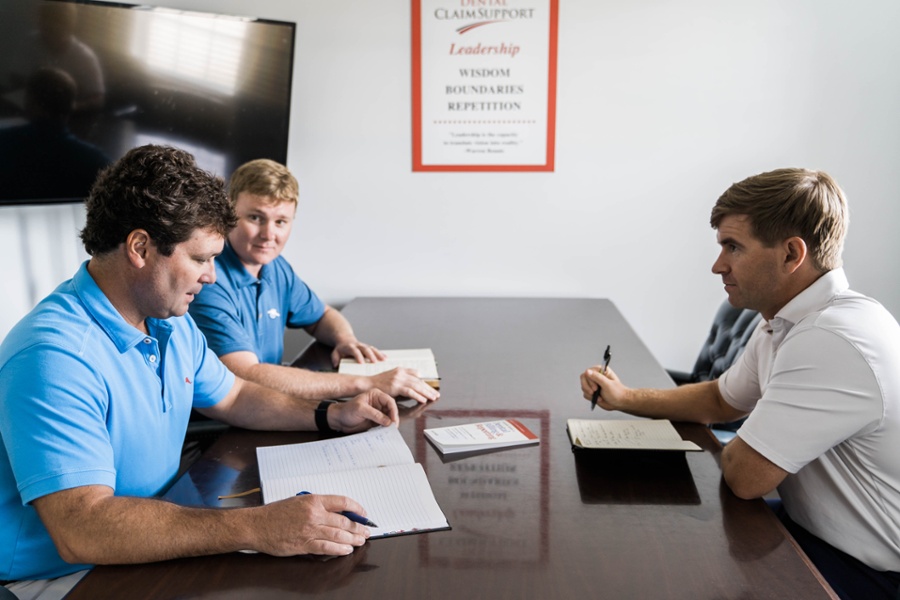 You've just signed up to work with DCS to collect more with revenue cycle management services. What now?
It can feel like a huge change, but you're ready to deliver an excellent dental experience through easy revenue collection. You just need details on how to prepare to work with DCS.
We've got you covered. DCS works with dental practices and emerging DSOs. Your revenue cycle predicts your future growth, and managing that cycle effectively will ensure that growth.
That's the reason we are sharing this article with you: To offer you a checklist of how to prepare to work with us, so you can achieve growth and profitability.
The goal is to work together to increase income. Most dental businesses lose money because unpaid claims pile up. By getting more claims paid, and notes to help you talk to patients about their bill, you'll bring more money and value to your practice.
Preparing your dental team to work with DCS includes:
Explain changes to your in-house team

Update your practice management software

Define roles and responsibilities for your in-house team
1. Get your in-house team ready for the upcoming changes



Ideally, your team has been aware of your journey to find a revenue cycle management company. Perhaps they were even part of that research process with you.
But as the dental practice leader and/or business owner, the decision was ultimately yours. This means it's your responsibility to inform your dental team of what is going to change while working with DCS.
---
Related: 10 tips to help your dental team accept the change to outsourcing
---
Here's the good news: The main change will be the workload. Your team will be relieved of the time-consuming and challenging dental billing tasks that once held them back from spending their valuable time with more important responsibilities, such as patient service and maintaining a productive schedule.
Overcome the challenges that come with change so that your practice and team can thrive
There are of course a few changes that we've seen dental teams struggle with:
Letting a stranger take over their previous responsibilities

Communication with the remote dental billing specialist

Working collaboratively
At DCS, we live by the phrase "Be proactive instead of reactive." This means when there is a challenge, be proactive in finding a solution instead of succumbing to frustration.
To overcome the challenges that come with the change of working with DCS, make sure you give your in-house team time to adjust. Don't expect every person to work perfectly with our billers the first two weeks. We certainly do not expect that! We know there's an adjustment period.
Make sure they prioritize communication with their biller. Having a new point of contact to regularly communicate with is an adjustment, but they truly just need to be easy to communicate with if your biller has a question regarding an insurance claim, patient balances, or a credentialing question.
And lastly, when it comes to working collaboratively, encourage your dental team to trust in the expertise of your remote biller. We're here to help your practice be more profitable and streamlined, not steal anyone's job.
---
Dive deeper by reading "3 top challenges dental teams have with outsourced billers"
---
2. Make sure your practice management software and other technologies are up to date
The more digital your dental practice is, the easier it is for DCS to service you properly.
Your dental biller will be working in your practice management software to submit insurance claims, work your insurance aging report, and post/reconcile claim payments.
Some examples of practice management software that DCS works best in include:
OpenDental

Eaglesoft

Dentrix

Curve Dental

DentiMax
Your claim attachments will also need to be digital. This includes your x-rays, charts, and clinical notes. The biller has access to digital originals or print information that's scanned into digital form in order to send accurate claims, but also to appeal denied claims efficiently.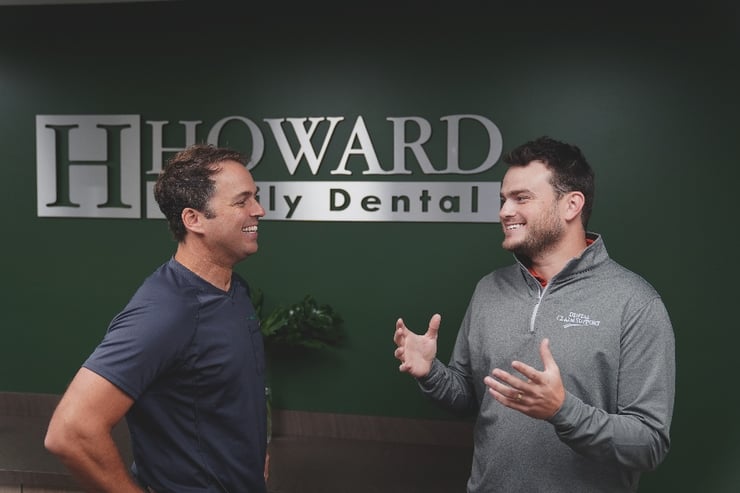 What other technology at my dental practice needs to be up to date?
Here are a few other tech tools you'll need to prepare to work with DCS:
Scanner for checks and EOBs.

If your practice is receiving paper checks from insurance companies, you will need a scanner. The biller will need to see the check in order to post that payment to your software.




If you do not have a scanner for checks and EOBs, DCS will lend you one and help with set up.




A reliable and up-to-date internal network

. A slow internet connection will halt productivity, especially when trying to work with a remote biller. It could prevent the biller from remoting into your practice management software to do their job. Internet speed over 10 MBPS is ideal for offices with 10-15 devices connected to the WiFi network.

Webcam for communication.

Our billers prefer Zoom for communication because it feels more "face to face. This helps create a real relationship and makes the biller seem like part of the dental team.
These tech tools were likely discussed in your meetings with a sales representative, but we mention them now because they are crucial for our billers to work successfully with you. Without them, you won't see the results you want.
3. Make sure your team is clear on their responsibilities
So now that you've signed on to work with DCS, who does what?
Well, it depends on which of our services you pay for, if not all of them.
For example, if you're using our patient billing services, the goal is to automate a big chunk of your patient billing work. You will still be responsible for all of the other administrative tasks such as checking patients in and out, putting them on the schedule, and forming invaluable patient relationships.
But DCS will use patient billing software to send patient statements and payment reminders and make sure insurance out-of-pocket estimates are accurate.
If you're using our insurance billing services, it's a bit more collaborative. Here's who will be doing what:
Your team:
Verify insurance benefits (unless you are also using our IV services)

Collect patient copays

Send patient statements (Unless you are using our patient billing services)

Send follow up messages on patient balances (Unless you are using our patient billing services)

Contact patients for student status, wrong insurance, initial placement dates, etc.

Batch initial claims for submission (we will send the claims, but you need to batch)

Scan insurance payments and EOBs that were mailed to the practice
DCS team:
Submit primary and secondary claims including electronic attachments

Post all insurance checks and EFTs

Take proper adjustments

Correct missing patient information

Appeal denied claims

Work and analyze insurance aging reports

Reconcile insurance deposit reports and posted insurance payments

Set up EFT payments
The reason we're extra clear about who does what regarding our insurance billing services is that all of our insurance billing tasks hinge on your team creating and batching claims.
We've seen dental teams think that once DCS comes on board they don't have to do any insurance billing work at all, but this is not the case.
We do take on the more time-consuming and challenging tasks so that you can focus on patient care, but your team will still need to obtain the insurance details from the patient, create and batch accurate insurance claims. We'll take it from there.
Ready to transform your revenue cycle with DCS on your side?
While there is certainly going to be an adjustment when starting your revenue cycle journey with DCS, your team can be prepared for the profitable benefits they'll see.
By following these tips to prepare to work with DCS, your team will confidently put patients first while also growing revenue.
Here at DCS, we are a revenue cycle management company that has helped dental teams collect more payments since 2012.
If you're preparing to work with us, but still have some unanswered questions, give us a call to get the solution you need to be successful.
Related Posts
Dental billing resources