10 tips to help your dental team accept the change to outsourcing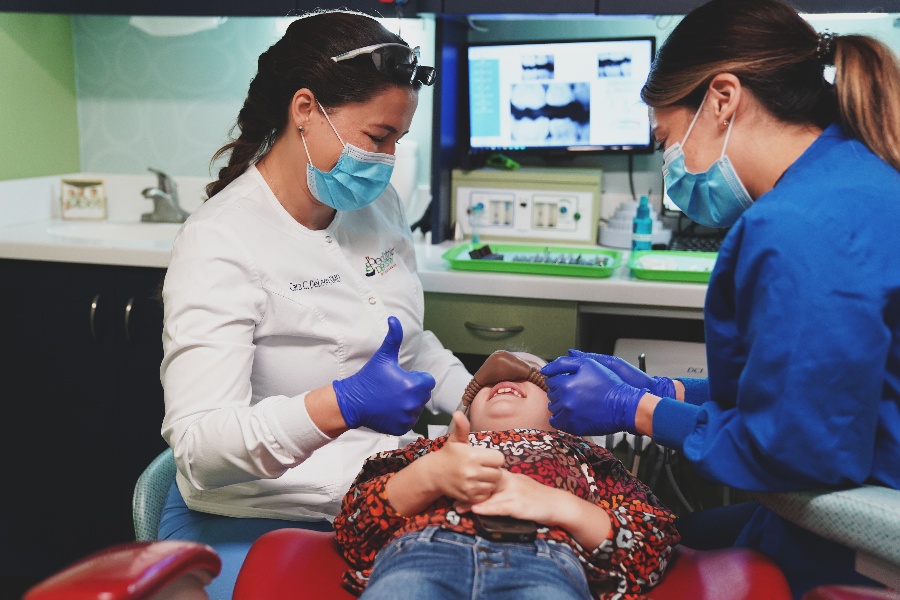 Making a change in your dental billing process can be tough for some dental teams. As a leader in your office, one of your most valuable roles is to help take your team through important changes.
You may be nervous about changing to a billing service because you're not sure how your administrative team will view it. How will they react to the change? Will they be able to accept this change easily - or even help achieve it?
Getting your team ready to accept the change is an important goal if you want to improve your practice by working successfully with a dental billing company.
At Dental ClaimSupport, we've seen dental teams have all kinds of different reactions to the change of outsourced dental billing. Some were positive while some teams took longer to adjust to the change. Through 10 years of seeing varied reactions, we have a good understanding of what it takes to help your team accept a dental billing company.
In this article, we will share 10 tips for helping your dental team accept an outsourced dental billing company. It's important that your team is on board with the dental billing service in order for the transition to run smoothly, and for the biller to have success in getting your insurance claims paid.
After reading this, you will feel empowered to get your dental team ready for the change that comes with dental billing, ensuring your financial success.
1. Let your team know you're exploring the idea of outsourced dental billing
Honestly is the best policy. We've seen dentists who try to hide that they're exploring outsourcing. For instance, they won't do research on billing companies if they're at work.
Listen, we understand. You don't want to rock the boat and make any of your employees feel they're not doing a good job. But unfortunately, this can backfire. Your team needs to know what's important to make your practice successful.
If they feel blindsided, this can hurt trust too. And it's your insurance claims income on the line - which can make up more than half of your overall revenue.
Letting your team know you want to outsource the insurance claims process with their help will lessen any kind of shock they might feel when you sign a contract with a dental billing company. It gives them time to prepare themselves for the change and opens the line of communication and trust between a boss and their employees.
2. Make sure your team knows their employment is not threatened
A big reason dental teams can be so resistant to outsourced dental billing is that they believe their employment is threatened.
There will still be plenty in your office for the administrative team to handle without the task of insurance billing looming over their heads. This is a great time to "talent switch" and update your job descriptions.
The new job description may include: patient relationship building, patient reactivations, unscheduled treatment plans, new patient welcome letters, referral thank you letters, insurance verification, internal and/or external marketing, software training, CE's, practice health reporting: daily, monthly, quarterly, semi-annually, annually.
They might think they are not adequate enough at handling the insurance billing, so you're finding someone else who can.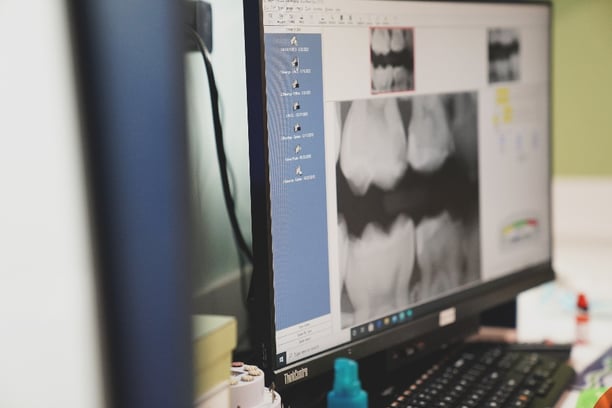 Typically, this couldn't be further from the truth. Insurance billing is a difficult and tedious full-time job. It's not that your current administrative team is inadequate, it's that they don't have the time or experience to give enough attention to the insurance claims.
If you're looking into outsourced dental billing, it's because you don't have one person devoted to your claims process. Having one person see your claims from start to finish, and making sure they get paid by insurance takes a lot of time and expertise to keep up with the procedure codes and insurance rules.
Read more about 5 things your team is still responsible for when you outsource your dental billing.
3. Let your team be a part of the decision-making process (to an extent)
The decision to outsource is ultimately yours as a dentist and/or business owner.
But having your team involved in the decision-making process can help them accept the change. It will also help them feel as though they have a voice in the dental office, which makes every employee feel special and valued.
When we say involved in the decision-making process, we mean they could help in your research of different dental billing companies. They could look through the different company's websites and schedule calls with each sales representative. They could also be in those initial meetings or calls with the dental billing company.
It's just important to take their views into consideration when they are expressing their opinion of each dental billing company. If they feel that this change is unnecessary or feel threatened by it, of course, they're going to dissuade you from signing a contract with a dental billing company.
Just keep this in mind when letting them be a part of the process. You will make the final decision that is best for your dental practice.
4. Be sure they understand your reason behind the decision to outsource your dental billing
The reason you're outsourcing is likely because you just want to collect more money from your insurance claims. It's a perfectly reasonable purpose for outsourcing your insurance billing.
Explain to your team that their talents are wasted when they are on hold with insurance companies or chasing down unpaid claims. Let them know that you need their focus on the new job description you have created for them to help your practice reach your goals.
Your current claims process needs more attention from an expert. This is not a reflection of your current team. They likely were not originally hired for their insurance billing skills but instead for their general administrative skills or great rapport with your patients. These skills are invaluable, but not compatible with what's needed for insurance billing.
Your insurance claims need experts attending to them, tracking them, and making sure they are paid. It takes a specific set of skills, and that's the reason behind the decision to outsource. Once your team understands this, they're likely to be more on board with the change.
5. Clearly communicate how the dental billing company will fit into their daily schedule
Preparing your team to accept the change that comes with outsourced dental billing means explaining how this change is going to affect their daily routine.
This will help them adjust to the idea of the change in their schedule before it even happens. Fewer surprises mean less resistance!
Depending on the billing company you choose, the daily interactions with each billing company could vary. Dental ClaimSupport, for example, doesn't necessarily directly speak with the administrative team every single day.
Instead, they will send a daily deposit report letting your team know what payments were posted that day. However - just because your biller isn't speaking with your administrative team every day doesn't mean they won't need to be easy to contact.
If the biller has any questions regarding a patient's claim, they'll need to easily contact someone on your team. This will likely be a change that the administrative team is most unprepared for - being available for someone they have not met. That's why it's best to let them know what is expected of them.
6. Communicate what their new responsibilities are
Speaking of expectations, it's crucial that you let your team know what they will and will not be responsible for once you begin working with an outsourced dental billing company.
This is important because it will affect the success of this working partnership between the dental team and the outsourced dental billing company. If your team is not maintaining their own responsibilities, it's likely the outsourced biller won't be able to complete their duties effectively.
For example, if it's your team's responsibility to perform insurance verification for each patient and create their insurance claim in the practice management software, and the biller's responsibility to submit the claim to insurance and track it - they can't make sure the claim gets paid if your team isn't doing their part.
And if your team isn't performing insurance verification well - the biller is going to see more and more denials from insurance claims. So it's important to let your team know what they will need to continue doing even after the biller is onboarded.
7. Explain how making claims work less painful and more profitable is going to benefit everyone
Outsourced dental billing is designed to help the dentist, and also the entire dental team.
When you explain to your team how this change is going to make the practice more money, they'll be able to support the decision.
And if they still don't understand - explain how this change is going to free up their own time. Once you outsource your dental insurance billing, your team will be able to focus better on patients. This is a huge win!
The outsourced biller will be totally devoted to your insurance claims and making sure they get paid. They will also have years of experience dealing with insurance companies, and a pool of experts at their disposal to help with any problems you may face, so your work gets easier too.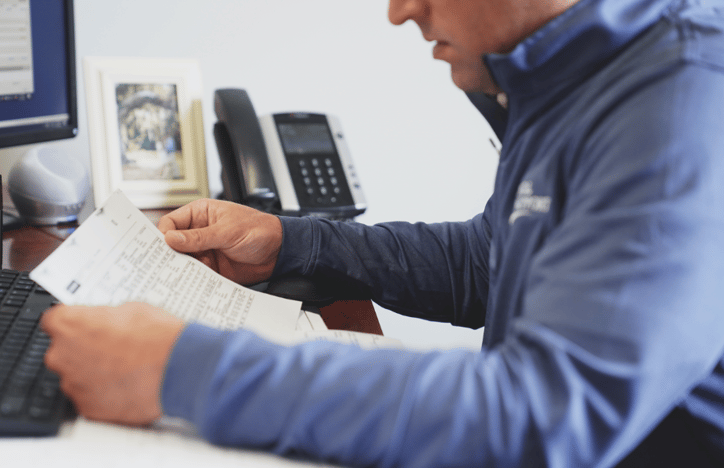 This is a huge benefit to the practice, and a clean claims process is going to positively impact every part of the dental practice. You and your team won't have insurance claims looming over your heads.
You can rest assured of a strong revenue stream from claims, and focus on other parts of the dental practice. You'll be clear and confident explaining billing to patients. Not to mention, you'll have more time in your day for much-needed breaks or lunch!
When your team understands how they'll directly benefit from this change - it will get them more excited about outsourced billing.
8. Ask how the dental team is adjusting to change after a few months - show them their opinion matters
Nothing will make your employees feel more seen and heard than asking how this change is going after a few months.
We emphasize that you should wait a few months because the initial transition process is going to be the most challenging part. Learning how to work with the dental billing company and adjusting to the change is going to come easy to some team members, and possibly more difficult to others.
Once the transition period has subsided a bit, ask how the relationship between your team and the biller is going. Are they noticing the benefits? Has your team felt like they had more time on their hands?
Asking these questions and listening to what they have to say can make this change feel more mutual between you, as the business owner and/or dentist, and your employees.
9. Show empathy if your dental team has a complaint about the dental billing company
So you've asked your employees how they feel about the change, opening up that line of communication. Now it's important that you listen and show empathy if what they have to say is not positive.
If your dental team has a complaint about the outsourced dental billing company, it's important to hear them out. Make sure their complaint is logical, and they have examples of how this complaint is affecting their work.
You will then be able to approach the dental billing company with this complaint, and hopefully find a solution.
We're not saying you should take action on every complaint your team may have, specifically if it seems, for lack of better words - petty. But if it is a legitimate complaint that is halting the productivity of this working relationship, it's your responsibility as a leader to address it. This will make your team feel like their feelings matter - which they do.
Learn the dental billing metrics you need to check the performance of your dental billing company.
10. Reward your dental team's acceptance of the dental billing company
While some of your team members will embrace the change of outsourced dental billing, others won't. To encourage the acceptance of this change, publicly reward those who have stepped up to ensure a smooth transition with the dental billing company. This could mean extra PTO, a gift card, or an employee of the month program.
This display will show your other employees how valuable flexibility and the ability to evolve is. Those with a good attitude should know how much you appreciate it, especially when this change is being made for the good of the dental practice.
Ready to work successfully with a dental billing company?
Change doesn't come naturally for some people. Some are quick to adapt, others move slower. It's important that you take steps to ease this transition and change in order to have a successful relationship with not only the dental billing company but also your own employees.
Through open communication, clear expectations, and positive reinforcement, you're sure to see a positive reaction from your team about this change.
Dental ClaimSupport's billers always want to have a great relationship with dental team members and set out to set clear expectations between both parties.
There are certain steps you can take to work successfully with a dental billing company. Learn those steps in our Learning Center.
Related Posts
Dental billing resources