Is loyalty keeping your dental practice from maximizing revenue?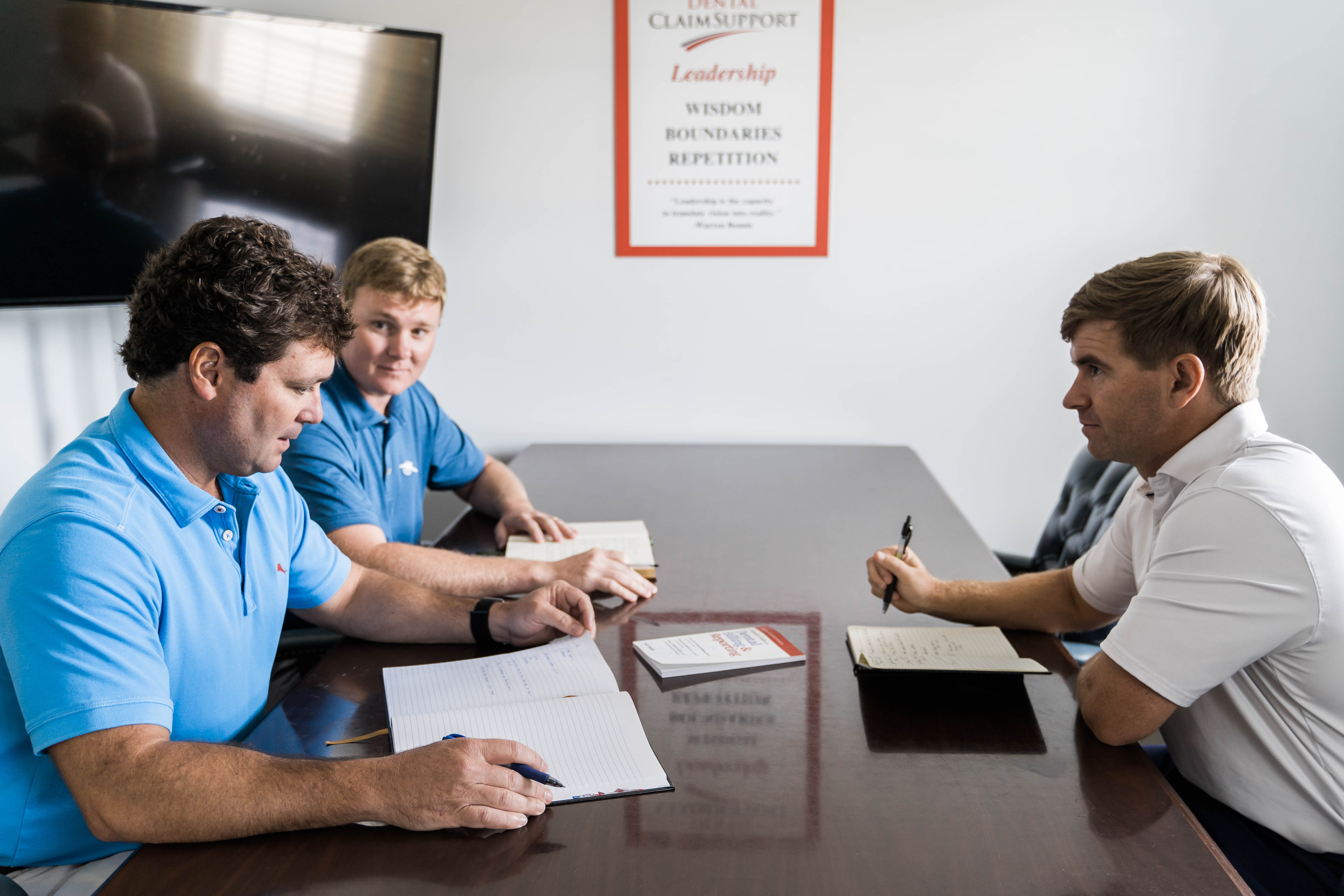 Your dental team has been in place for years. You have a good team culture going, but you, as the dentist and practice owner, want your billing process to be great. A little ambition never hurt anybody.
But that's the problem, isn't it? You are nervous to hurt somebody if you begin exploring other billing options at your dental practice. You don't want anyone on your amazing administrative team to think you're trying to replace them, or that they aren't doing their job well.
But, you are looking for a new way to improve your practice's collections percentage and aging report. You want to move in a positive direction and grow your revenue.
At Dental ClaimSupport, we know the biggest competitor for us, as a dental billing company is loyalty. Many dentists we speak to are so scared to make the switch to a billing company handling their insurance, that they will continue collecting less than 100% of their insurance claim payments to spare their administrative team's feelings.
In this article, you will learn while loyalty is valuable at any workplace, sometimes it can be a detriment to the revenues being collected.
Instead of being nervous to "betray" your administrative team, you will understand how outsourcing your insurance billing is going to benefit your business AND your team. You will learn why being nervous to rock the boat isn't a good enough reason to not explore outsourcing your insurance billing.
The goal of a dental billing company is not to replace an office manager
Despite popular belief, a dental billing company is not trying to steal anyone's job or put them out of work. A dental billing company wants to help everyone on the administrative team by taking away the burden that comes with dealing with dental insurance.
This means your team no longer has to follow up on unpaid claims, spend hours on the phone trying to win appeal battles, or research why a claim has been denied. Your team can now focus on patient billing, insurance verification, checking in patients, scheduling, and answering the phone.
Insurance billing is a responsibility appearing "small" enough that it seems like it can be passed to whoever can make the time, but it isn't small. It's tedious, time-consuming and above all, it's important that it is done properly without distractions.
---
Learn the truth behind the 5 myths about outsourcing your dental insurance billing in our Learning Center.
---
These are just a few of the issues you can solve by working with a good billing company:
Low insurance collection rate
Growing aging report
Confusion over how much to bill patients
Inaccurate claim submission
Lower overall practice revenue
Fixing these problems is the purpose of an outsourced dental billing company, not stealing jobs.
Your team will be relieved of the stress and burden surrounding insurance billing
Your administrative team will finally have time back in their day to focus on what's in front of them. They will have their work-life balance back now that they aren't spending huge chunks of their day dealing with insurance claims. In a way, outsourcing your insurance billing is doing your team a huge favor.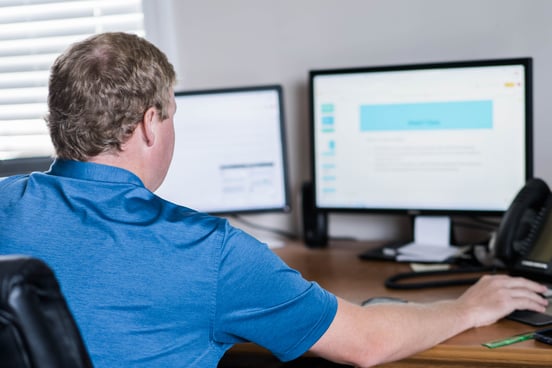 They might be hard-pressed to see it this way, especially if they are already feeling territorial about the idea of a dental billing company. This is why it's important for you to explain why you are considering the decision to outsource insurance billing.
Loyalty and doing what's best for your dental practice are not mutually exclusive
As you consider outsourcing and begin discussing the idea with your team, you might have a team member volunteer to take over the insurance billing themselves, maybe for a small increase in their pay.
As nice as it is for team members to step up to the plate to take on more responsibility, you need to consider what is going to produce the best outcome for your practice. How much does this volunteer already have on their plate?
The bigger question may be: Are they an expert with insurance billing?
In truth, it doesn't matter how much you pay them if they don't have the time to commit or the expertise to execute an amazing insurance billing process.
It's not a betrayal to hand your insurance billing to experts who can commit the time to get claims paid
The whole reason you're even considering this is because you know your dental practice could be collecting more money from insurance claims. You're tired of writing off unpaid claims, and want to look for new solutions to collect more.
If you're not collecting almost 100% from insurance, or, at the bare minimum, above the national average of 91%, outsourcing is something to consider. It makes a huge difference to have a person or team of experts solely focused on your insurance claims and working your aging report, bringing in as much money as they can from insurance companies.
It's up to you to communicate to your team that this should not be seen as a betrayal, but rather an investment into the success of your dental practice.
Assuming you do have amazing, productive members on your team, no one is going to be fired for no reason, so they should not resist the change.
Get your team on board with outsourcing your dental insurance billing
Being scared to hurt the feelings of your administrative team is not a good reason to stop exploring the option of outsourcing your insurance billing.
Sure, this decision is not the best fit for everyone. However, the feelings of your team should be low on the list of contributing factors when it comes to decisions about your revenue.
If outsourcing your insurance billing is something you're considering, but you're still hesitant on how to communicate the purpose to your team, you can always schedule a call with one of our consultants to figure out if it's a good fit for you and get some advice on how to talk to your team about it.
You can also dive into our article, "3 ways your practice can successfully work with a dental billing company," to learn how to adjust your team's mindset on the value a billing company can bring your practice.
Related Posts
Dental billing resources